Classic TV Couples We Fell in Love With And Are Still Alive
Some of the best love stories we all adore and know have been brought to us by TV shows. These stories have larger-than-life plots that drew us in and kept us invested as we binged through the episodes. These shows brought us endless laughter, while others gripped us with tragedy and drama. Some were a combination of genres that spiced up the romance.
Nonetheless, we credit these series for delivering some of our favorite couples in TV history. From sitcoms to soap operas, we have compiled a list of classic TV couples from the 1950s to the 1990s. These actors and actresses are beloved around the world, and they rose to stardom, portraying some of the most iconic love stories on TV.
Bo & Hope | "Days of Our Lives"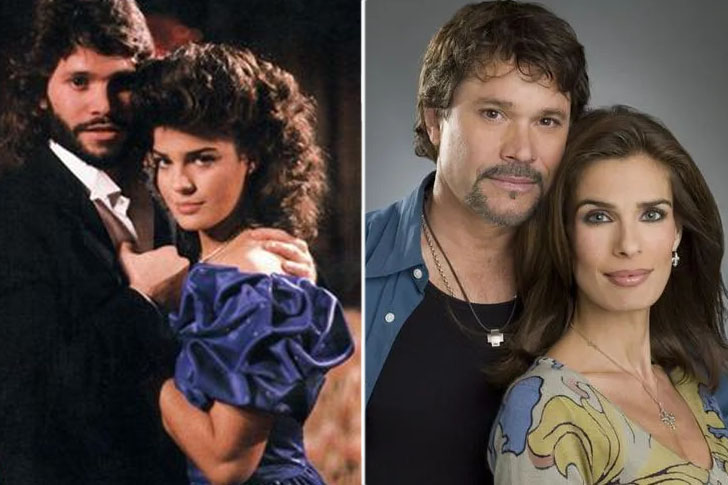 There is no question that people can get their fill of TV romance on soap operas. In terms of the genre, Days of Our Lives is a modern classic that has been airing since the 1960s. The series credits Bo Brady, played by Peter Reckell, and Hope Willams Brady, portrayed by Kristian Alfonso, as one of the most iconic couples in daytime TV history. Bo was characterized as the rebel bad boy leading man who fell in love with the rich and feisty Hope.
The couple would eventually capture the hearts of fans with their adventures around the world. Apart from the popular soap opera, Reckell also appeared in other shows such as Knots Landing and As the World Turns. On the other hand, Alfonso appeared in Full House, MacGyver, and Melrose Place, among others.