Celebrity Homes With Jaw-Dropping Price Tags
When it comes to luxurious investments, it's no secret that Hollywood celebrities are among the most notorious investors. Why wouldn't they? They splurge on high-profile purchases that make them feel like a legitimate star. If you follow real estate news, you'd probably come to the conclusion that these stars are trying to outshine each other with their glamorous nests. It may not always be the case, but it surely does seem like these stars are putting more and more weight on their real estate portfolios as time goes by. If you want to have a glimpse of the most jaw-dropping homes in Hollywood, then keep reading.
KRIS JENNER – $12 MILLION, LA QUINTA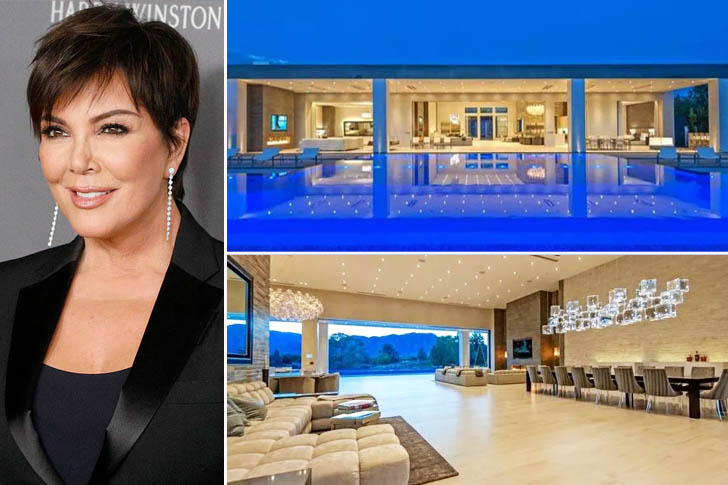 Kris Jenner may have never expected to make so much money from reality TV, but I bet she's not complaining now that she has so much fortune and investments under her name. The reality star is the matriarch and mom-ager of the ultra-famous Kardashian-Jenner sisters who rose to fame in the early 2010s. Today, Kris and her children are enjoying their massive fortunes by investing in some of California's finest real estate properties, like this $12 million mansion Kris bought in La Quinta, California.
The property is nowhere near humble, having seven bedrooms and ten bathrooms. Yes, there are a total of ten bathrooms in this swanky modern mansion! It also features outdoor amenities like a sprawling swimming pool that overlooks a mountainous view of the classic California landscape. The property was built in 2016 in an exclusive neighborhood somewhere in the Coachella Valley and has a total of about 14,000 square feet of living space, which is more than enough to fit the entire Kardashian-Jenner clan.