Actors Who Have Shared Same Iconic Roles In These Popular Movies & TV Shows
The entertainment industry has been here for more than a few decades already. Since its inception, it has done a pretty good job doing what it was made to do – to entertain. This, of course, is thanks to the many films and TV shows released over the years. Now, besides the filmmakers and producers making investments in these projects behind the scenes, another factor behind these hits would be the people in front of the camera – the actors.
Whenever an actor's name is mentioned, many of us undoubtedly associate them with the on-screen characters we most know them for. Still, that doesn't mean they're the only ones who had the chance to portray these characters. Besides the cases where actors get recast or replaced at the last minute, the industry is no stranger to reboots and remakes, and because of that, one character can have several iterations, each done by a different actor. Well then, without further ado, let's take a look at the stars who have shared the same roles at some point in their careers.
Daenerys Targaryen – Game Of Thrones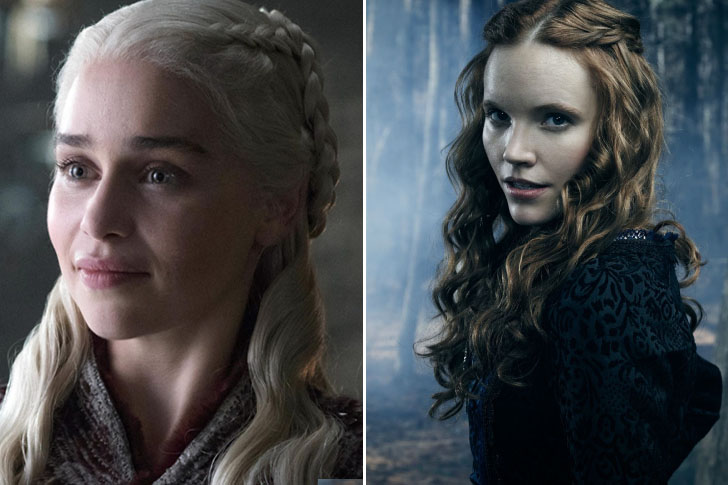 At this point, it's no secret that the Game of Thrones TV series has garnered an impressive degree of recognition from people around the world. Even people who haven't watched a single episode can probably name at least one character and cite a popular quote from the show. One such actress that is often associated with her Game of Thrones persona would undoubtedly be Emilia Clarke.
While her role as the Mother of Dragons, Daenerys Targaryen, did become her breakout role in the acting business, it took a while before Clarke landed the part. In fact, the show was almost close to having a different actress for Daenerys' role. In 2009, Tamzin Merchant filmed scenes as the Mother of Dragons for a scrapped Game of Thrones pilot episode. The thing is, Merchant didn't feel that the project was right for her, leading to Daenerys' eventual recasting of Clarke.