80 Iconic Stars From The 1950s To 1990s
The entertainment industry has been going at it for decades at this point. Ever since investments were made in equipment, such as microphones and cameras, the industry has had the chance to create all kinds of entertainment mediums, from music to shows to movies. Of course, along with its now-massive library of titles, the spotlight has also shone its bright light on numerous stars through the years.
If we were to ask our parents and grandparents about the celebrities they grew up with, it's safe to say they'll mention a couple of different stars who rose to fame in different periods of the industry's history. For this article, we'll be talking about celebrities who became well-known figures during the '50s to '90s. Plus, we'll also be looking at their lives away from the spotlight. Even though some of them aren't active in the acting business anymore, one thing's for sure: their work on the big and small screens will always be remembered by their fans. Now, without further ado, let's get on with the article, shall we?
Anthony Geary | General Hospital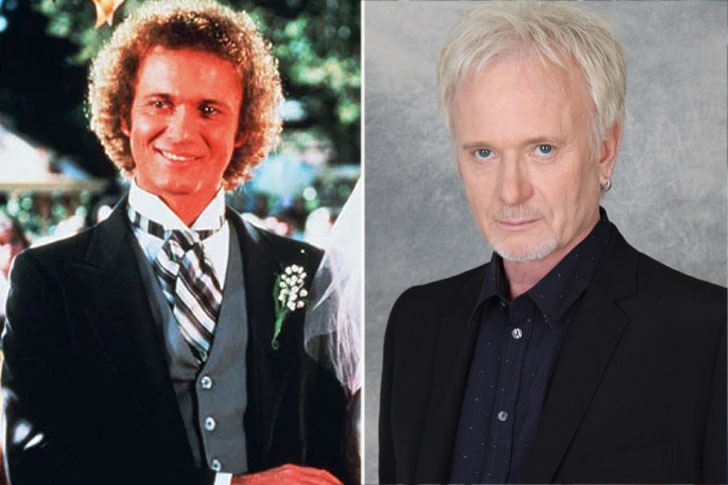 Born on May 29, 1947, Anthony Geary's mother was a homemaker and his father a contractor. By the looks of things, though, it's safe to say he found his calling in performing, especially acting. Now, many of us know that becoming a well-known figure in the entertainment industry means the cameras keep rolling both on set and away from it. To his credit, though, Geary still found a way to live a low-profile lifestyle away from the spotlight, though he has shared some bits of it. Like one time he had a relationship with the late actress Elizabeth Taylor.
With that said, Geary started his career with humble beginnings, landing mostly bit parts and minor roles. However, his hard work finally paid off when he got the role of Luke Spencer in General Hospital. While working on projects, Geary played Luke for over two decades and finished his tenure at General Hospital with eight Daytime Emmys.
Cybill Shepherd | Moonlighting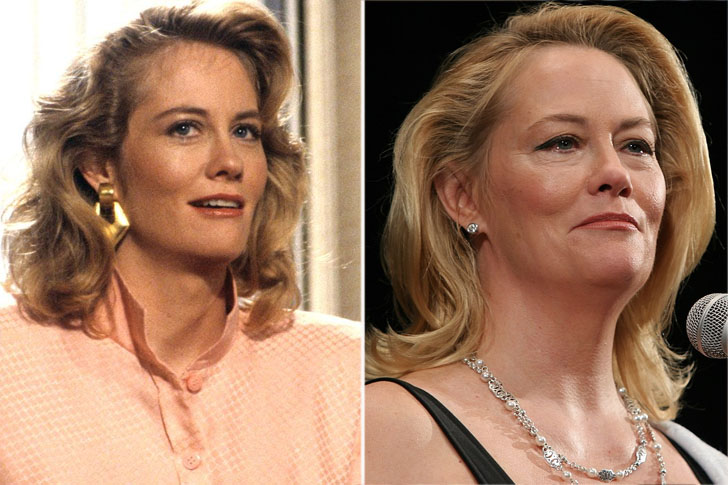 While an incredibly high degree of commitment and dedication is a must to achieve whatever goals we want to fulfil, one can't also deny how nice it would be to experience some spark of luck now and then. Such was the case for Cybill Shepherd, who worked on a few modelling gigs during her early teens. One such modelling stint landed her a spot on the cover page of a magazine, which just so happened to catch the attention of director Peter Bogdanovich.
Thanks to that, Shepherd got her first on-screen role in the 1971 film The Last Picture Show. A few years later, she made an even bigger name for herself on the TV thanks to her performance as Maddie Hayes in Moonlighting alongside Bruce Willis. Speaking of which, the two co-stars almost started a relationship but ultimately decided against it. Shepherd also once dated Bogdanovich during the '70s.
David Birney | Hawaii Five-O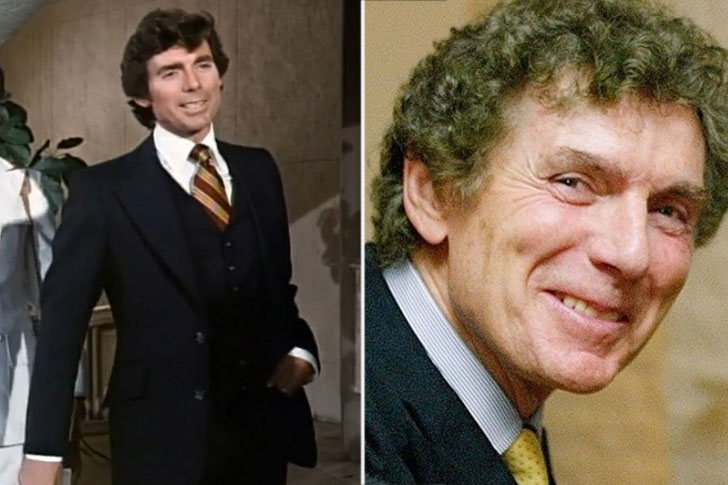 It's no secret that David Birney already had the makings of an actor even during his childhood. By the time he went to college, Birney eventually graduated with a Bachelor of Arts degree in English literature and ultimately finished his studies with a master's in Theatre Arts. Since then, he has garnered recognition for his work in front and behind the camera as an actor and director, having dabbled in projects for shows, films, and stage productions.
On TV, the actor is most known for starring in shows such as Serpico, The FBI, Fantasy Island, and Hawaii Five-O. Outside the spotlight, Birney had a relationship with actress Meredith Baxter, his co-star in the TV series Bridget Loves Birney. Sadly, they were only married for fifteen years, from 1974 to 1989, when they finally parted ways. The actor has since kept a pretty low profile.
Fred MacMurray | My Three Sons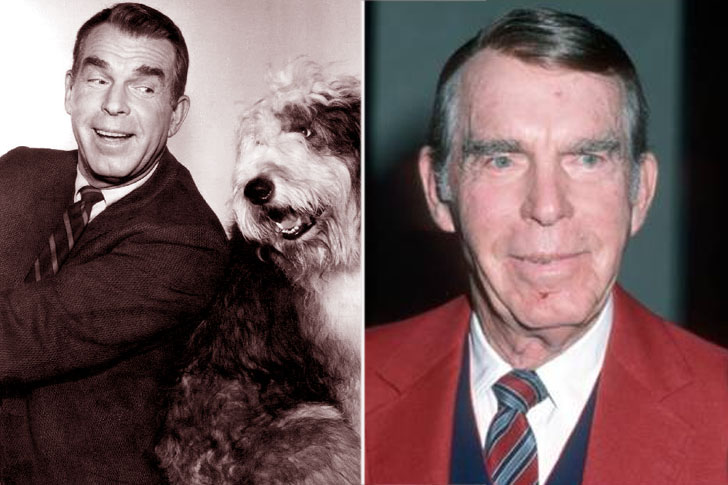 Well, well, here's another figure that was born to perform. Born to a family of actors and musicians – his father was a violinist who taught music, and his aunt was an actress – the late Fred MacMurray began his journey in the entertainment industry as a singer. Not long after, he garnered even more fame for his screen work, having starred in around one hundred projects, including titles such as My Three Sons and Double Indemnity.
The actor eventually shifted his investments to other endeavours and became a successful businessman. His greatest success, however, would undoubtedly be his family. MacMurray had been married twice, first to Lillian Lamont until her unfortunate passing, and lastly, to June Haver. He adopted two children from each of his relationships, one of whom is his daughter Kate, who now maintains the late actor's business and property at MacMurray Ranch.
Alan Alda | MASH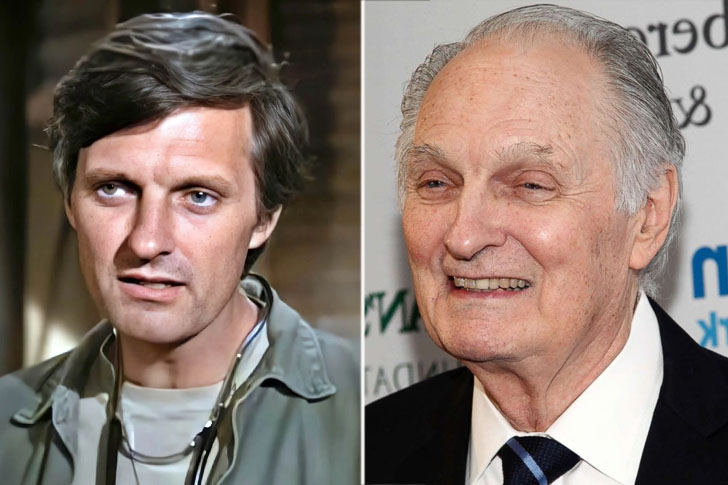 More often than not, our goals are linked to our sources of inspiration. For Alan Alda and his desire to become an actor, it wouldn't hurt to assume his father played a part in that: his father was a performer in burlesque theatres. With that said, Alda also began his career on stage as a member of an improvisational comedy group called the Compass Players. Soon making his way to more on-screen projects, the actor auditioned for and ultimately landed the part of Hawkeye Pierce in the TV show MASH.
With one of his most recent roles being a lawyer in 2019's acclaimed film Marriage Story, Alda is also a recipient of several awards, including six Emmys. Outside the spotlight, the actor is a loving father of three kids, whom he raises with his wife, Arlene Weiss Alda. Married back in 1957, the couple now also have eight grandkids, two of which are already slowly making their way into acting.
Bruce Boxleitner | How The West Was Won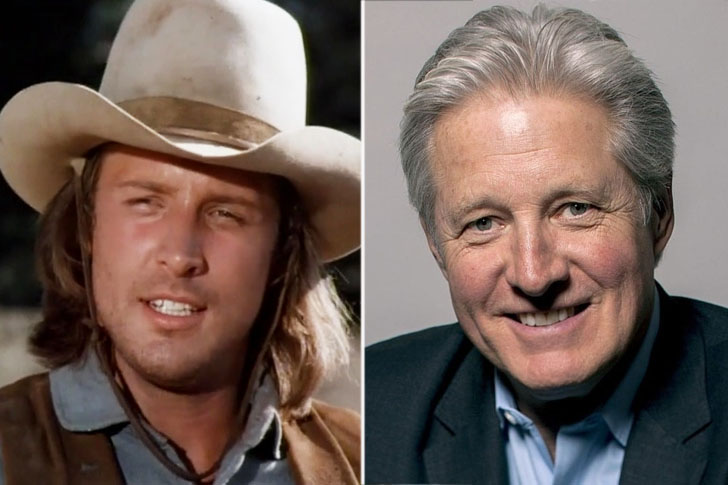 Bruce Boxleitner has worked on numerous projects, including video games, movies, and TV shows. With that said, his arguably most known for his career in the latter medium, with the most notable shows being Scarecrow and Mrs King, Bring 'Em Back Alive, and How the West Was Won. His other acting credits are for titles such as Supergirl, Tron, and the video game Spec Ops: The Line.
In How the West Was Won, Boxleitner co-starred with Kathryn Holcomb, who portrayed his on-screen sister. Off-screen, the two had married back in 1977, though they eventually parted ways a decade later, in 1987. By 1995, the actor married Melissa Gilbert, who later landed a guest-starring gig as Boxleitner's on-screen wife in Babylon 5. Unfortunately, they also called it quits in 2011. Since 2016, though, the Tron star has kept a fairly low-profile relationship with his now-wife Verena King.
Catherine Bach | The Dukes Of Hazzard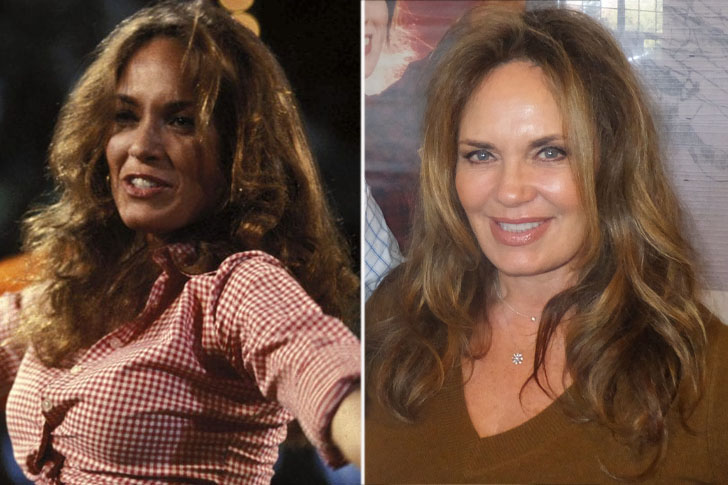 During her university years, Catherine Bach covered whatever personal loans she had by making clothes for theatre groups and her friends. Years before that, though, during her childhood, she'd already landed her first professional acting gig: it was for a stage production of The Sound of Music. By the time she was in her twenties, the actress finally found her way into the big screen and eventually made her debut in the 1974 film The Midnight Man.
Having worked in numerous movies and shows through the years, Bach is now arguably most recognized for starring as Daisy Duke in the TV series, The Dukes of Hazzard. She's also regarded for her performance as Margo Dutton in African Skies. Along with her dabbling in the jewellery business, Bach has been married twice, first to David Shaw from 1976 to 1981 and Peter Lopez from 1990 to 2010.
Danica McKellar | The Wonder Years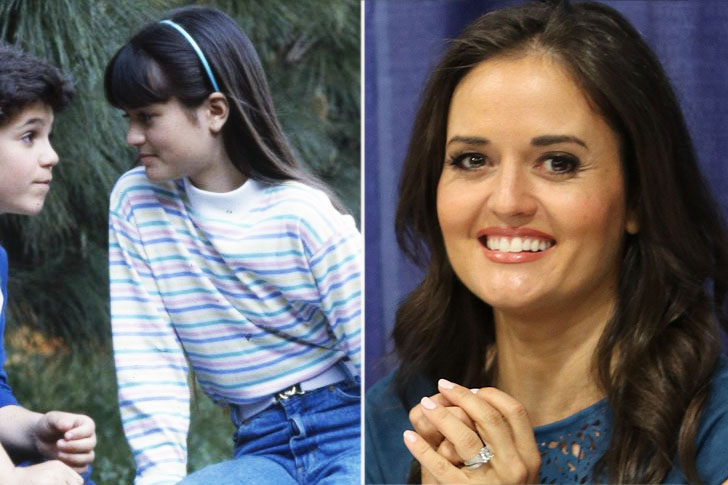 For her studies, Danica McKellar graduated with a Bachelor of Science degree in Mathematics. Not to mention, she finished as her batch summa cum laude. While studying for this, however, she also found her way into the acting business. Beginning her acting classes when she was around seven years old, she later landed the part of Winnie Cooper in The Wonder Years during her teens.
While she has also made a couple of math-centric books, including titles such as Math Doesn't Suck and Goodnight Numbers, McKellar has also been quite active as an actress. Other projects she has worked on include Young Justice, The Jetsons, and several made-for-TV Hallmark movies. Outside the spotlight, she is the mother of one child, Draco, whom she had with her former husband, Michael Verta. In 2014, McKellar found another shot at marriage when she married her boyfriend, Scott Sveslosky.
Beverly Garland | My Three Sons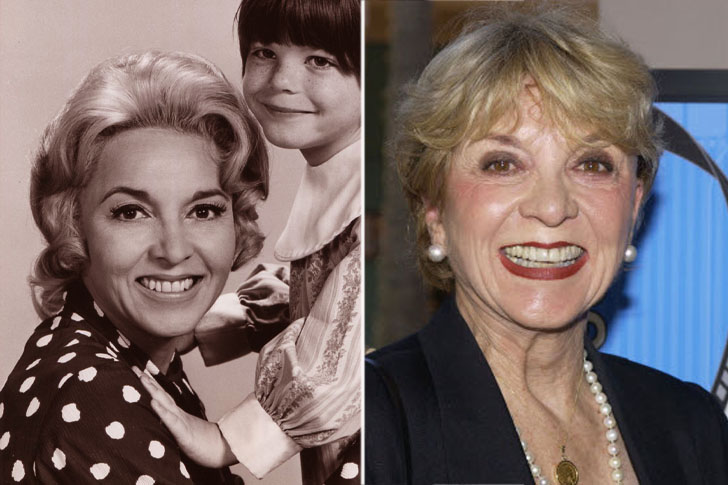 When she wasn't at school attending class, Beverly Garland worked on improving and polishing her acting skills. During the summer seasons, she'd often participate in summer stock theatres. Well, one thing's for sure: those summers paid off. Garland eventually found her way into the acting scene back in 1949.
Among the many projects, she has worked on, the late actress is now most recognized for her stint on the sitcom My Three Sons. She had married three times, first to Bob Campbell, then Richard Garland, and finally Filmore Crank. When Crank, unfortunately, passed away in 1999, the 7th Heaven actress spent a portion of her investment money on her husband's hotel. Initially built as a motor lodge in the '70s, the property eventually expanded into a 255-room resort known as Beverly Garland's Holiday Inn. By 2014, it had been renamed The Garland.
Carolyn Jones | The Addams Family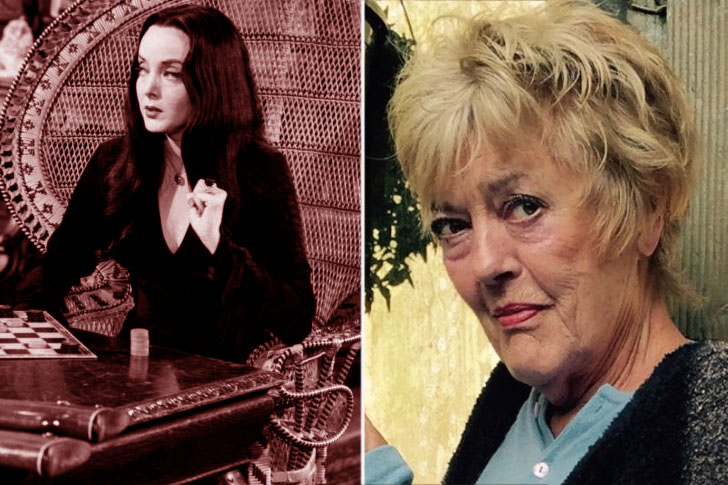 At this point, we're all familiar with the terms "reboot" and "remake." The entertainment industry has had numerous actors and filmmakers give their own spin on well-established characters and franchises. Even so, there's no denying that these projects started somewhere. Carolyn Jones began her career back in 1952. Eventually garnering widespread recognition for her acting credit in 1957's The Bachelor Party, wherein she won a Golden Globe and an Oscar for Best Supporting Actress.
Jones has also received plenty of praise for starring as Morticia Addams in the TV series, The Addams Family. She is the first actress to play the part in the now-popular franchise, with the second to portray the character being Anjelica Houston. The late actress had married four times, with her last marriage being with Peter Baily-Britton. Before Baily-Britton, she married Herbert Greene, a vocal arranger and musical director who had also worked as her vocal coach.
Esther Rolle | Maude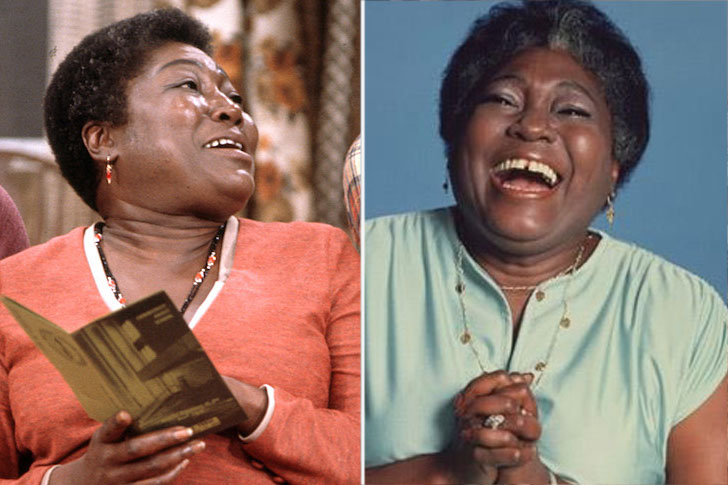 Like many of her colleagues, Esther Rolle began her career on the stage. During this period, she was a member of the Federal Theater African Dance Troupe – she eventually became its director back in 1960. After working on one stage production after another, Rolle soon made her way to more on-screen gigs. While she has appeared in plenty of movies, it's safe to say most people would know her best for her career on TV.
Among these small-screen projects, the late actress is most recognized for her role as Florida Evans on the show Maude, and its spin-off series Good Times, which focuses more on Rolle's character. Other acting credits she landed were for titles such as The Learning Tree, I Know Why the Caged Bird Sings, and Train Ride, her last film. Outside the acting business, the late actress was married to Oscar Robinson from 1955 to 1975.
Bruce Willis | Moonlighting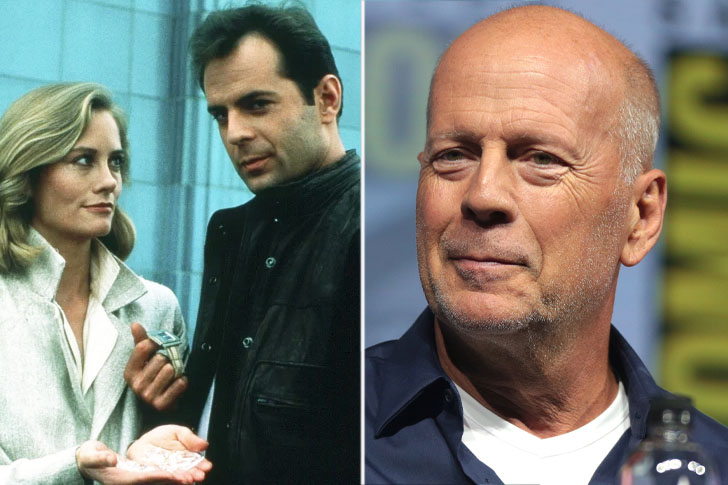 It's no secret that many of us enjoy watching movies that seem to have their steady on the gas pedal, showcasing one intense action sequence after another. Of course, besides these incredible scenes, another reason behind their fame is their lead actors. One such star that has garnered plenty of recognition in this genre would undoubtedly be Bruce Willis, thanks to his work in the Die Hard movies.
However, before becoming an action star, Willis actually got his first big shot at fame starring as David Addison Jr. in the TV series Moonlighting, which helped showcase his comedic chops. Sadly, after over four decades under the bright lights, the actor finally announced his retirement in 2022 due to health problems. With that said, Willis is also quite a family man, being a father of five children, three of whom he had with his first wife, Demi Moore, and the younger two with his current wife, Emma Heming.
Christopher Lloyd | Taxi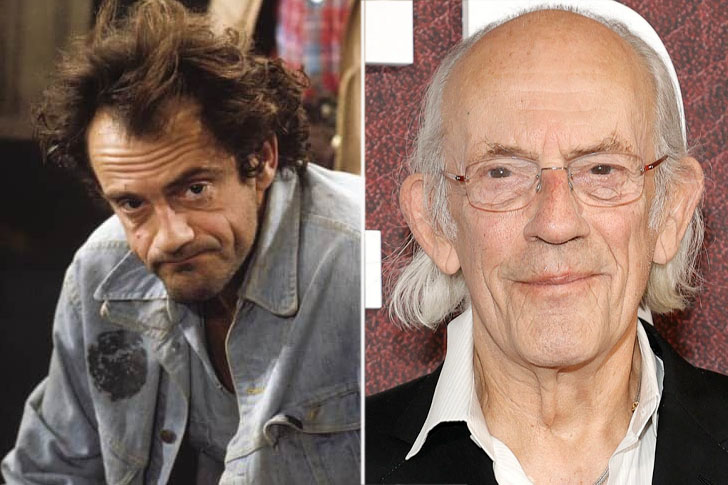 Fans of the sci-fi genre probably know Christopher Lloyd. Beginning his acting journey on the stage, Lloyd had the chance to polish his acting chops by performing in productions such as Macbeth, A Midsummer Night's Dream, and The Human Voice. He then got his first film gig back in 1975's One Flew Over the Cuckoo's Nest, starring alongside his eventual co-star Danny DeVito. The two collaborated once more a few years later in the TV sitcom Taxi, which earned Lloyd two Primetime Emmys.
Nowadays, it's no secret that Lloyd has developed a skyrocketing degree of popularity thanks to his performance as Emmett "Doc" Brown in the Back to the Future trilogy. Lloyd has been married five times, with his first wife being Catharine Boyd, followed by Kay Tornborg, Carol Ann Vanek, and Jane Walker Wood. He is currently married to his real estate agent Lisa Loiacono.
Anthony Hopkins | Westworld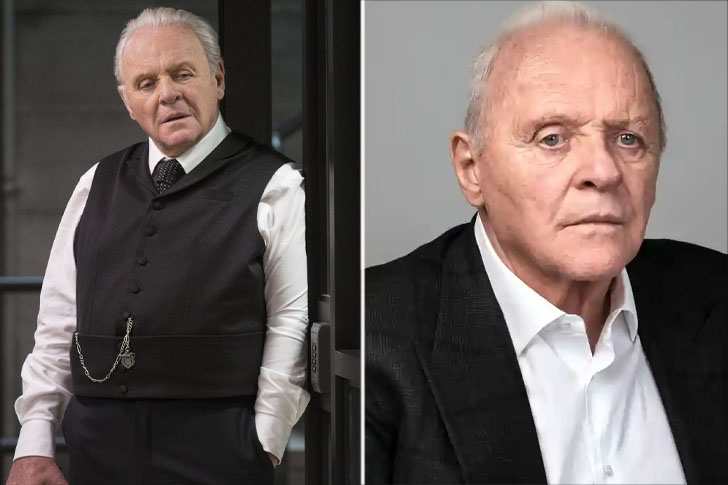 Now here's another actor just about every film and TV enthusiast knows about. Beginning his acting journey in the theatre scene, Anthony Hopkins soon garnered even more recognition for his work on the big and small screens. With his acting credit in 1968's The Lion in Winter attracting the public's attention, the actor's popularity only soared to even greater heights when he portrayed the now-iconic Hannibal Lecter in The Silence of the Lambs, which earned him an Oscar for Best Actor.
Meanwhile, on TV, there's no denying that Hopkins is showcasing more of his acting chops with his role in the sci-fi series Westworld. With that said, outside the acting business, the Thor actor has married three times, first to Petronella Barker and followed by Jennifer Lynton. Since 2003, he has been married to Stella Arroyave. Suffice to say, the two have been more than supportive of each other's work since then.
Fred Savage | The Wonder Years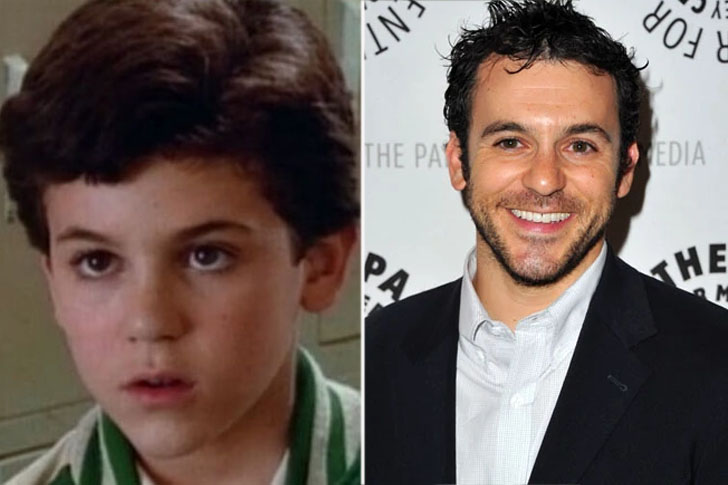 Fred Savage first rose to popularity as a child star on The Wonder Years, a Primetime Emmy Award-winning television series, and has maintained his prominent degree throughout his adult life. At nine years old, Savage began his journey into the world of cinematography. He portrayed Alan Bishop in the Morningstar/Eveningstar television series.
During the creation of this TV series, he auditioned for the movie The Boy Who Could Fly, which ultimately earned him his first prize. Savage then went on to star in the TV show The Wonder Years. He became the youngest ever to be nominated for an Emmy in the best leading actor category. The boy then starred as Brian Stevenson in the film Little Monsters back in 1989. Years later, he appeared in television shows such as Working and Oswald. Savage married Jennifer Lynn Stone in 2004 and was blessed with two kids.
Gates McFadden | Star Trek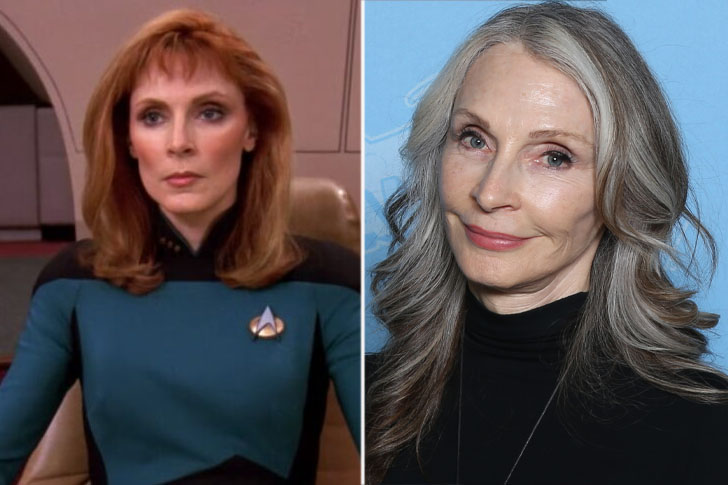 Gates McFadden starred in the Woody Allen film Stardust Memories and as Jack Ryan's wife Cathy in The Hunt for Red October. However, her most famous credit came when she landed the role of Dr Beverly Crusher on Star Trek: The Next Generation back in 1987. McFadden has appeared in several films and television shows. Apart from acting on camera, she is also known as a choreographer. She is frequently billed as "Gates McFadden" as an actress and "Cheryl McFadden" as a choreographer to distinguish her acting work from her choreography.
Before joining Star Trek, McFadden worked for Jim Henson Productions on several projects, including The Dark Crystal, Labyrinth, The Muppets Take Manhattan and Dreamchild. She married John Talbot, a contractor by trade, following a long romance. On June 10, 1991, the actress gave birth to their only child, James Cleveland McFadden-Talbot.
Genie Francis | General Hospital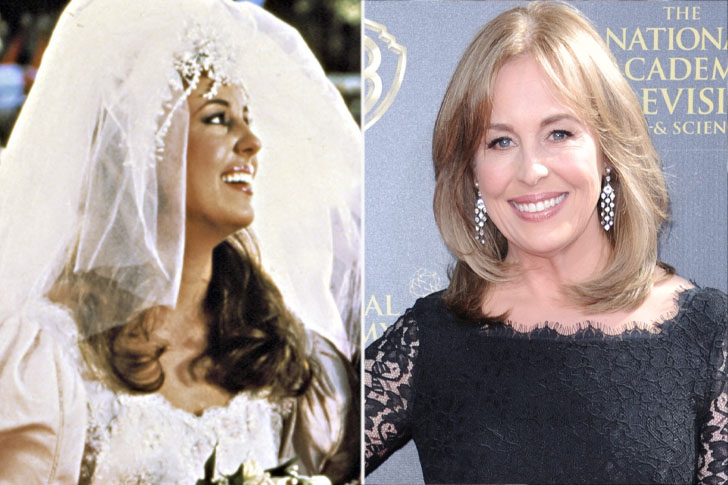 Genie Francis' most notable role, Laura Baldwin on General Hospital, catapulted her to fame back in the late '70s. Her character's marriage to Luke made the show the highest-rated hour in soap opera history. Francis departed the show back in 1982, at the height of her popularity, to pursue a career on prime-time television. Shortly after, she received a significant part in her series, Bare Essence, but returned to General Hospital for a brief appearance in 1983.
Francis continued to string her investments over the years and starred in Days of our Lives and All My Children. In November 1991, she returned to her role as Ceara on Loving. While filming the television series Bare Essence, Francis met actor/director Jonathan Frakes. They began dating in 1985 and got married three years later. In 2008, the couple and their two kids relocated to Calabasas, California.
Jamie Farr | M*A*S*H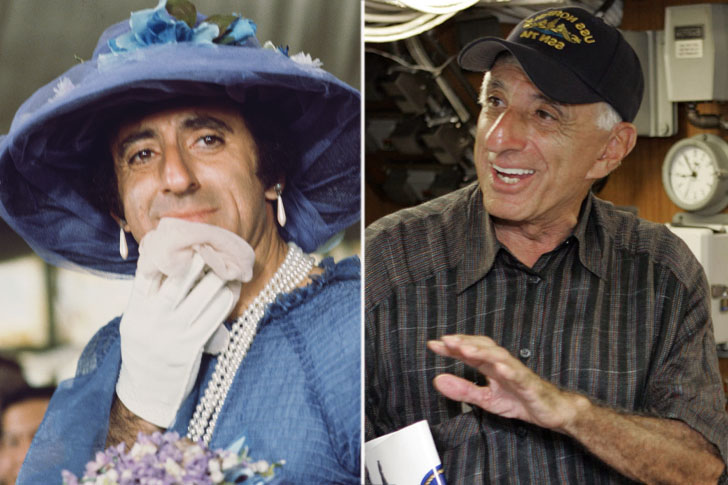 Nobody could have anticipated that a grocer's son from Toledo, Ohio, would one day become famous for wearing dresses and flowery hats around the world. That was the narrative of Jamie Farr, who is best known for playing cross-dressing Corporal Klinger on the iconic CBS television series M*A*S*H from 1972 to 1983.
He starred in the 1955 crime drama film Blackboard Jungle, playing the mentally disabled student Santini. Two years later, he made his debut appearance on television in an episode of The 20th Century-Fox Hour. Farr has a long list of cinema, television, and theatre credits throughout his six-decade career and achieved his star on the Hollywood Walk of Fame. Moreover, Farr married Joy Ann Richards on February 16, 1963, and had two children together. He was diagnosed with rheumatoid arthritis in the early 1990s, an inflammatory disease he has suffered.
Jane Fonda | Grace And Frankie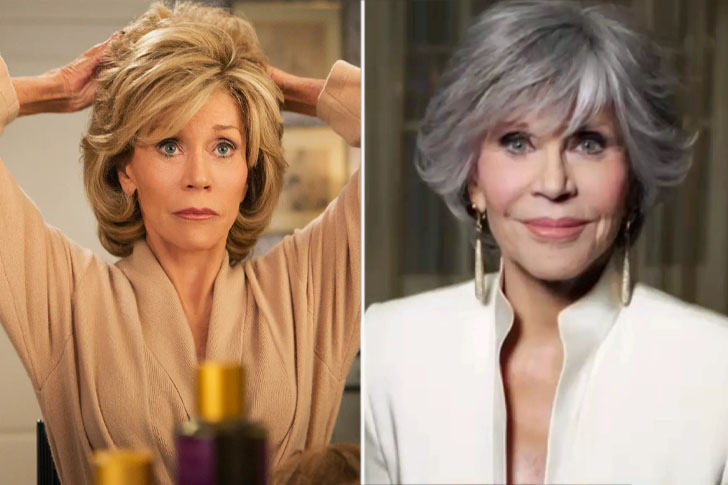 Jane Fonda parlayed her family name into a film career that began with Tall Story. A full-fledged transformation followed her humorous performance in then-husband Roger Vadim's Barbarella. She was soon able to discard this image to pursue more dramatic parts. Fonda won her first Academy Award two years later for her performance in Klute, and she continued providing provide outstanding performances on the big screen and received her second Academy Award the following year for the Vietnam War film Coming Home.
She is also known as the "Queen of the Exercise Video," when her aerobic workout recordings helped promote at-home exercise and brought in millions of dollars. Fonda re-emerged back in 2005 to reactivate her career, confirming her degree as one of Hollywood's genuinely legendary actors, despite retiring from performing in 1990 and becoming best known for her less-than-idyllic marriage to cable magnate Ted Turner.
Joan Van Ark | Knots Landing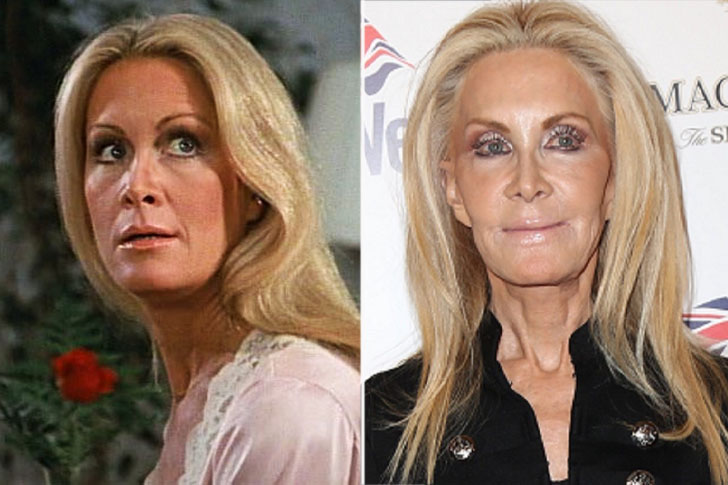 Joan Van Ark has played Valene Ewing in Dallas and its spin-off series Knots Landing. She is known for her natural blonde hair, sexy voice, southern accent, and pale blue eyes. She was born in New York and pursued a career in journalism before opting to pursue a career in acting. She then went on to Yale School of Drama for a year after that. Van Ark made her screen debut in the 1967 television series Run for Your Life.
Moreover, the actress has been a member of The Actor's Studio for almost 50 years. Van Ark won a Theater World Award in 2001 for her portrayal in the revival of The School for Wives. She married John Marshall, a former reporter for KNBC-TV, on February 1, 1966. They had a child, Vanessa, who decided to follow in her mother's acting investments and pursue a career as an actress.
John Amos | Good Times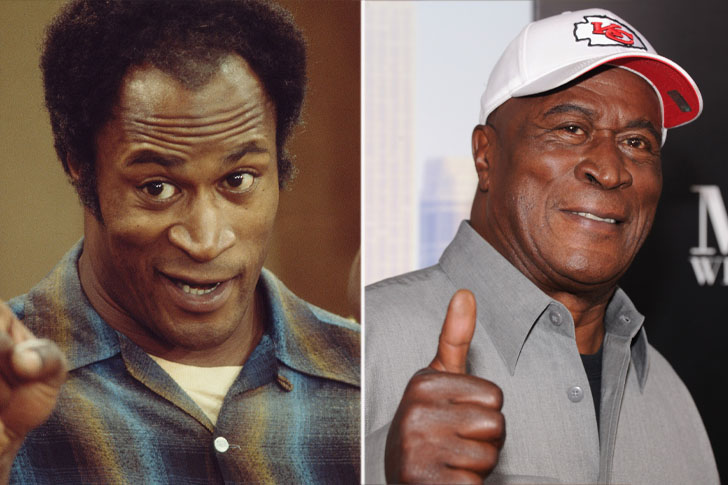 John Amos was born and raised in East Orange, New Jersey, and graduated from East Orange High School in 1958. He then attended Long Beach City College before earning a bachelor's degree in sociology from Colorado State University. Amos made his acting debut back in 1970 on The Mary Tyler Moore Show when he played the weatherman. He was a cast member of the show till 1973.
He played one of the main characters in Good Times in 1974, appearing in 61 episodes from 1974 to 1976. During this time, Amos rose to prominence thanks to his involvement in the television show. Amos married Noel Mickelson, an equestrian and artist, in 1965. Although they have two children, the couple separated in 1975. Amos then married actress Lillian Lehman in 1978 but eventually split in 1979 after a short-lived marriage. In 1982, Amos finally found his forever with Elisabete De Sousa.
John Astin | The Addams Family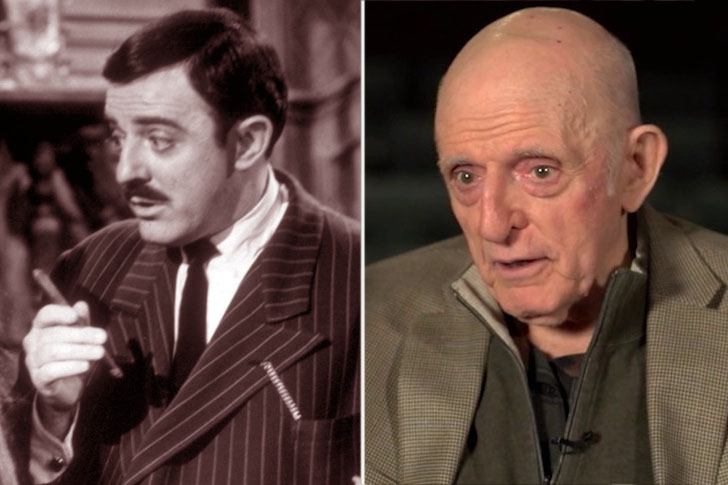 John Astin made his Broadway debut in West Side Story and starred in The Addams Family as Gomez Addams. He has a long list of memorable roles on TV and in cinema. He's also the stepfather of Lord of the Rings actor Sean Astin, which we think is a fascinating familial lineage! Astin got his start in commercials before landing a minor role in West Side Story.
He starred in several successful sitcoms, including Dennis the Menace and I'm Dickens, He's Fenster, and it was back in 1964 that he joined The Addams Family. His portrayal as the macabre family's loving patriarch would span two seasons, spawning a pop-culture sensation that has since spawned a slew of remakes. He had been dating Valerie Ann Sandoval for a year before marrying on March 19, 1989. They then moved to their investment home in Baltimore and have resided there for the past few years.
John Goodman | Roseanne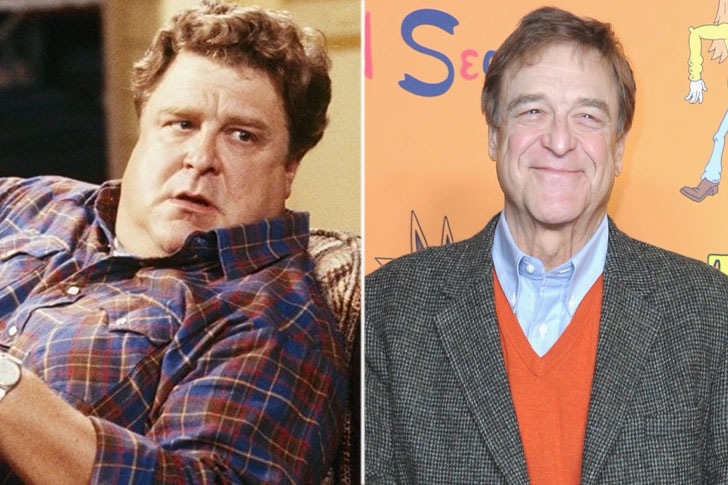 John Goodman earned a Golden Globe Award for his role in the successful Roseanne. He has proven himself to be one of Hollywood's most accomplished and brilliant character actors who's capable of effortlessly playing any role. During his school and adolescence years, he was an active football player, earning a football scholarship to Missouri State University. Due to his injuries, Goodman could not continue playing football, so he moved to New York City in search of acting opportunities.
After a period of suffering in New York performing odd jobs and embarrassing advertising, he finally made his film launch with Eddie Macon's Run, wherein he had a short credit. He's appeared in approximately 50 films, including several Disney features and films directed by the Coen brothers. In 1989, he married Annabeth Hartzog, with whom he has a child. The couple currently resides in New Orleans.
John Stamos | General Hospital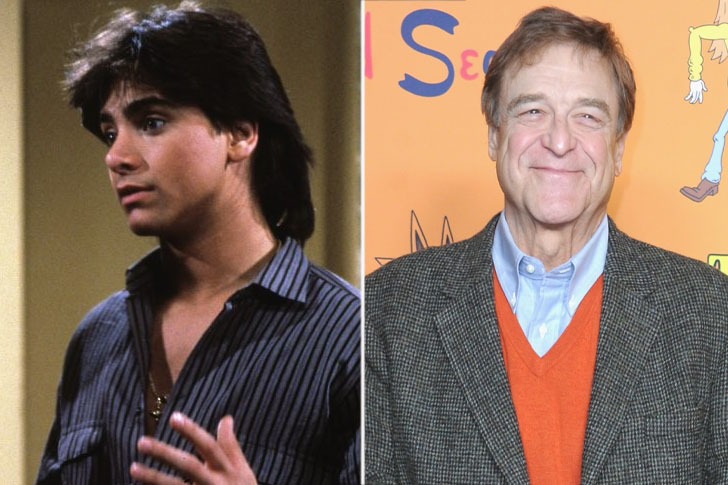 During the golden age of General Hospital, the famously feathered John Stamos shot to a prominent degree as a bad boy heartthrob. He moved on from that image on the TGIF mainstay, Full House. He tried hard to remove this mark and began acting in more serious roles. He told his parents when he was 15 years old that he wanted to pursue a career in acting and singing, and they enthusiastically agreed.
His first break came as 'Blackie' on the soap opera General Hospital. His performance was well-received, which led the way for future important television and film roles. His role as Jesse Katsopolis in the ABC sitcom Full House made him an instant heartthrob and cemented his place as a prominent television star. In 2017, Stamos announced his engagement to Caitlin McHugh and revealed they were expecting a child the same year.
Kate Jackson | Charlie's Angels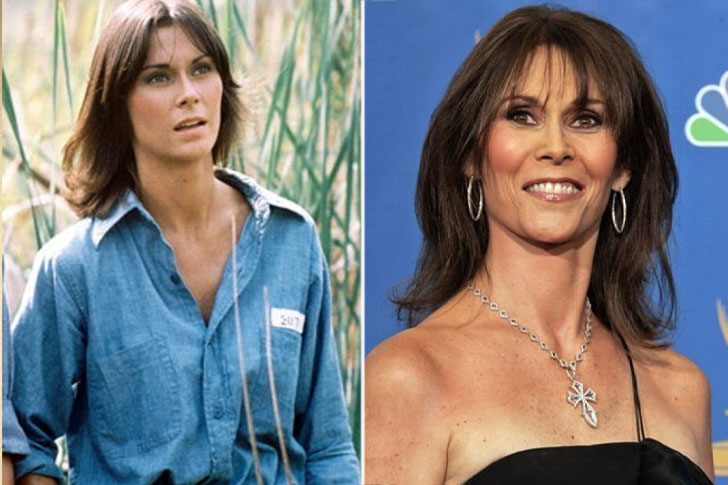 Kate Jackson is best known for her part in the film Charlie's Angels. She began acting in her early adolescence and started modelling at 16 years old—no wonder why she got $8 million in insurance for her legs. Before beginning her acting career, she took training from the American Academy of Dramatic Arts in New York.  Jackson made her cinematic debut back in 1971 with a supporting role in the horror film Night of Dark Shadows and then starred in the drama picture Limbo.
She also worked in minor roles in shows, including The Rookies and Baby Boom. Jackson achieved tremendous success with her leading roles in series such as Charlie's Angels and Mrs King. Jackson was married to actor Andrew Stevens, but they separated in 1981. She then married David Greenwald and Tom Hart after Stevens, but neither of her marriages lasted more than a few years.
Kristian Alfonso | Days Of Our Lives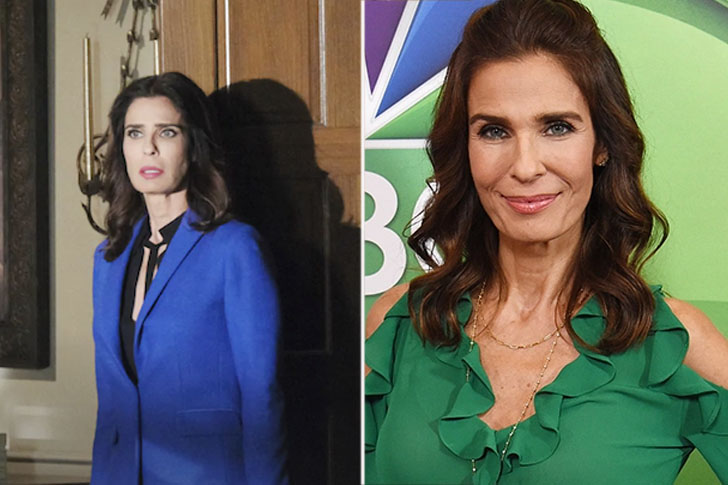 If you're a big lover of Hollywood films, Kristian Alfonso is a name you should be familiar with. She played Hope Williams Brady on the NBC show Days of Our Lives and appeared in MacGyver, Baywatch, and Full House. Alfonso began her professional career as a figure skater, competing in the junior Olympics and winning gold. Unfortunately, an accident forced her to quit at 13 years old.
Alfonso then began her modelling career after that, and by the age of 15 years old, Alfonso had already graced the front pages of prominent publications such as ovation. Her acting venture began in 1981 when she starred in The Starmaker. The former ice skater has been married thrice so far. In 1987, she was first married Simon Macauley for the first time. She is currently married to Danny Daggenhurst, and the couple currently resides in their investment home in New York.
Lee Majors | The Six Million Dollar Man
Lee Majors is best known for portraying Heath Barkley in The Big Valley and Colonel Steve Austin in The Six Million Dollar Man. He was born in Wyandotte, Michigan, and was adopted and raised by his paternal uncle and aunt. Since he was a kid, he wanted to be a football coach, but a severe injury during a university game ended his dream.  Majors worked as a parks and recreation director in Los Angeles after college before venturing on a career as an actor at 25.
He gradually became a well-known face with his credits in many television programs and feature films, which gained enormous success. He voiced several characters in animated TV shows and video games. Majors has had four marriages. In 1961, he married Kathy Robinson and Farrah Fawcett in 1973. His third marriage was to Playboy model Karen Velez, wherein he finally found his last love in model Faith Cross.
Lily Tomlin | Rowan & Martin's Laugh-In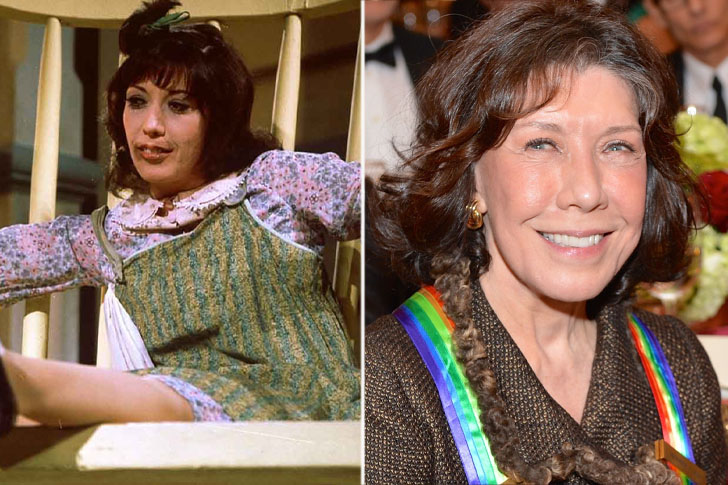 Many people remember Lily Tomlin from Rowan and Martin's Laugh-In TV. She introduced viewers to Ernestine and Edith Ann and went on to earn her investments in the sketch comedy show. Her originality and ability to create such lovable and amusing creatures have earned her a devoted following that will last a lifetime. Although not a traditional leading lady, Tomlin has captured the hearts and imagination of millions of Americans in films like 9 to 5 and Big Business.
Who can forget Tomlin's role as a disappearing housewife and the incorrigible super-consumer woman Mrs Judy Beasley in the '80s adaptation of The Incredible Shrinking Woman? Tomlin met writer/producer Jane Wagner in 1971. Wagner accepted Tomlin's invitation to collaborate on a comedy album with her, and the two later began dating. After 42 years of courtship, they finally tied the knot in a private ceremony in Los Angeles back in 2013.
Linda Hamilton | Beauty And The Beast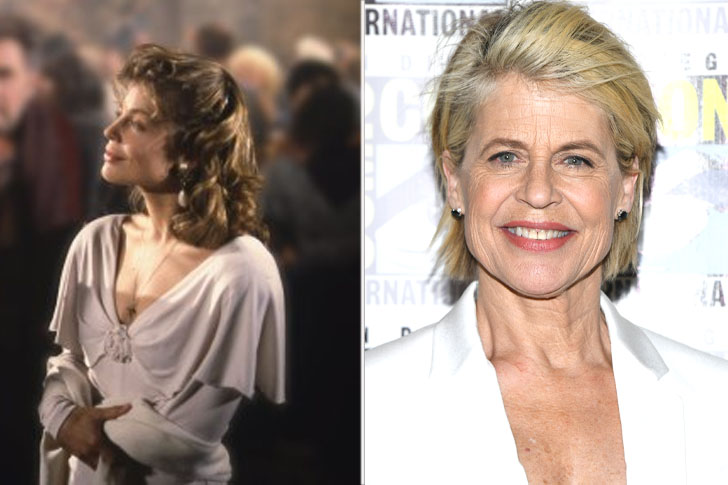 Linda Hamilton had a tremendous and varied career. She became famous as Sarah Connor in The Terminator and won over an entirely new set of fans in the lushly romantic urban fantasy Beauty and the Beast. Her rich voice enables her to play strong characters put through many hardships and disasters before finally triumphing. Hamilton is one of Hollywood's first female action heroes, and her toned form has earned her the moniker "Body of the Nineties," which allowed to portray several parts in television programs and films.
Moreover, Hamilton was married twice. First, she married Bruce Abbott back in 1982. The couple separated in 1989 while Hamilton was pregnant with their son Dalton. She began living with James Cameron in 1991, with whom she shared a daughter. The couple married in 1997, but after only two years, they sought the advice of their lawyer and went on their separate ways.
Lindsay Wagner | The Bionic Woman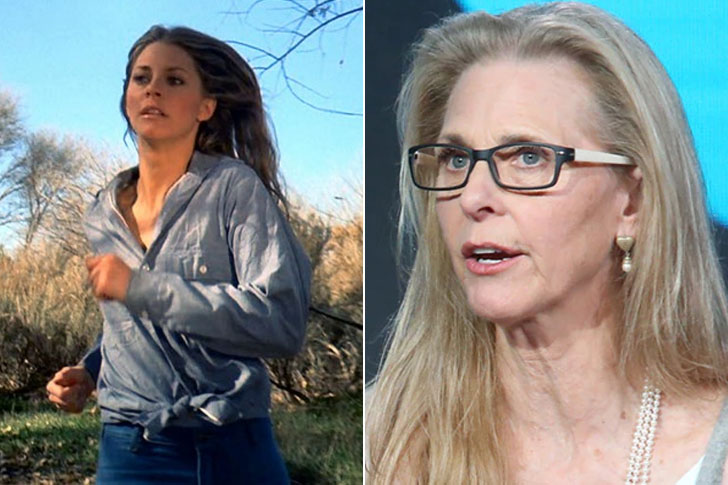 Apart from being an exceptional actress and acting coach, Lindsay Wagner is also a notable professor. She embraced the art of acting back in 1971 and appeared in numerous movies and television series including Martin's Day, Nighthawks, The Six Million Dollar Man, and The Peaceable Kingdom. However, she is best recognized for her lead role in the sci-fi TV series The Bionic Woman—her character, Jaime Sommers, went on to define the '70s pop culture.
Having displayed an immense degree of acting, she was later on dubbed the "Queen of TV Movies." Throughout her life, the actress has tied the knot four times. Unfortunately, love is perhaps too much for The Bionic Woman; she has also gone separate ways four times.
Lori Loughlin | Full House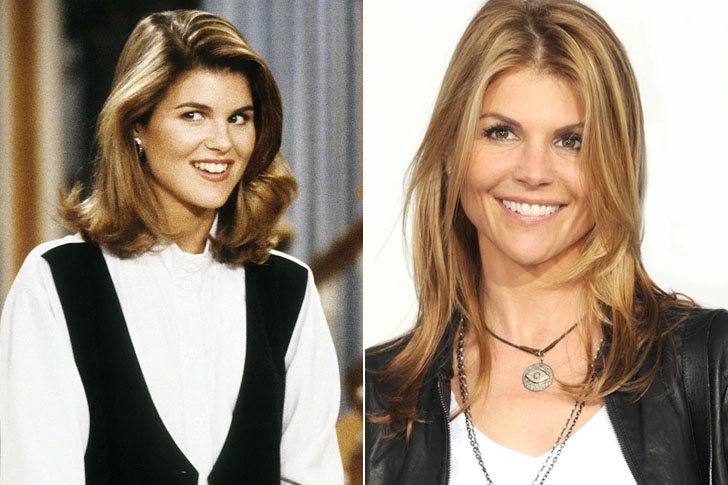 In ABCs critically-acclaimed sitcom Full House, Rebecca Donaldson-Katsopolis, portrayed by Lori Loughlin is notable—the motherly advice she gives to her three nieces, be it about boys, feelings, or coming-of-age never fails to soothe the fans. It is worth mentioning that Loughlin was cast for only six episodes. However, because of her brilliant degree in acting, she has played the role for over seven years.
Within the said show, she developed her skills that paved the way to starring in hit films like Secret Admirer and The Night Before. Throughout her Hollywood career, Loughlin has worked with huge Hollywood names like Keanu Reeves and John Stamos. The Beverly Hills, 90210 actress is married to Mossimo Giannuli, the owner of Mossimo Clothing Line. They have two daughters together: Isabella Rose and Olivia Jade.
Meredith Baxter | Family Ties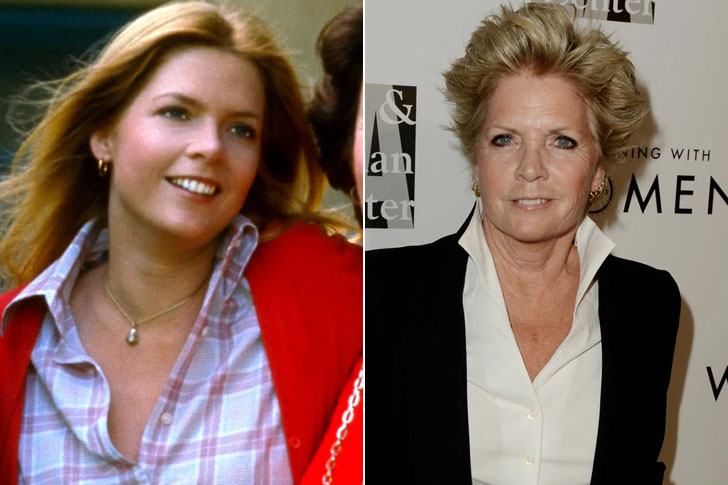 Possessing an immense degree of prowess for her craft, Meredith Baxter has gone on to become well-known in the entertainment industry as an actress and producer. She is best known for her appearing in television shows like Family and Family Ties, which secured her a series of Emmy Award nods. The actress first appeared in a minor role in The Young Lawyers. She subsequently appeared in her first major role in the series Bridgette Loves Bernie.
It was a few years later that her reputation grew after appearing in the aforementioned drama series Family. Going through three unsuccessful marriages made the Paradise, Texas actress realize her true identity. In 2013, she tied the knot with Nancy Locke. Moreover, Baxter was diagnosed with breast cancer before 2000 and managed to fully recover post-treatment.
Morgan Freeman | Million Dollar Baby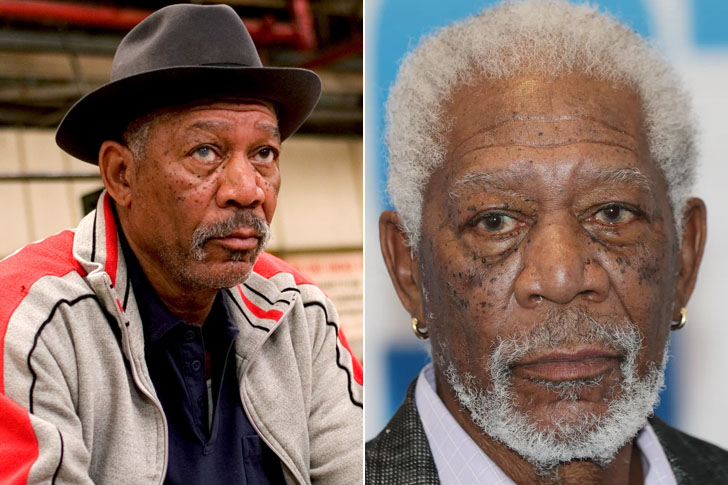 No one in Hollywood can possibly parallel the brilliance of Academy Award-winning actor Morgan Freeman who has established a high degree of reputability in movies such as Million Dollar Baby, Street Smart, and Driving Miss Daisy. The actor realized his love for acting at a young age. However, it is worth noting that he once chose to work as a radar technician in the United States Air Force before he came to terms with his passion.
Eventually, the young Freeman made his debut as a stage actor in the production of The Royal Hunt of the Sun. He broke through in an all-African-American Broadway production entitled Hello, Dolly!, which greatly altered the course of his life. After his second legal separation, the Angel Has Fallen actor hasn't walked the aisle since. He used to be married to Jeanette Adair Bradshaw and Myrna Colley-Lee
Patrick Duffy | The Bold And The Beautiful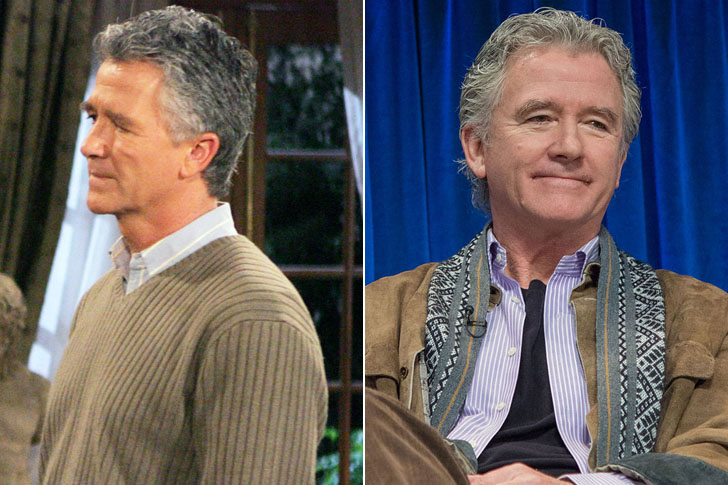 Actor Patrick Duffy has cemented his reputation for his credits as Bobby Ewing in the critically-acclaimed television series Dallas—Miss Ellie's multi-talented son and brother of JR and Gary Ewing. Due to his degree of artistry, he reprised the same role in subsequent seasons and reboots of the series. Unfortunately, because of the monotony of his role, Duffy took a step back from the show, bringing the show's ratings significantly low.
It is worth noting that after a year, he returned to the show saying that his impulsive move was merely a dream. He subsequently appeared in Step by Step and The Bold and the Beautiful. He has been married to Carlyn Rossed since 1974. They have two children, Padraic and Conor.
Patrick Stewart | Star Trek: The Next Generation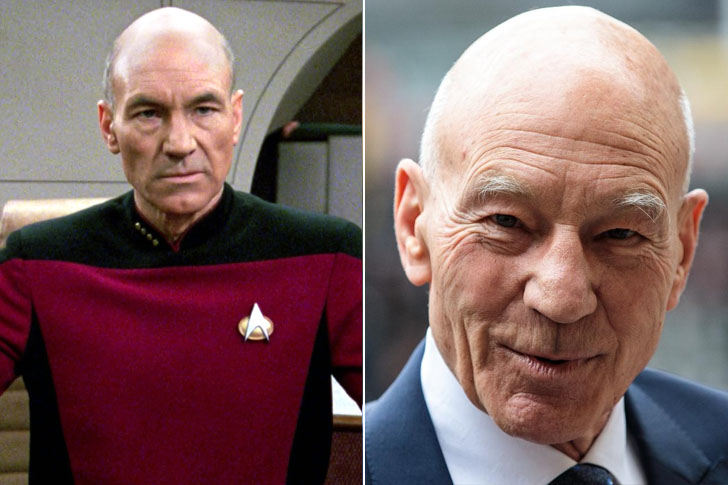 Perhaps the defining moment of Patrick Stewart's career as an actor was when he received the credit for portraying Professor Charles Xavier in the X-Men franchise. Prior to this role, he developed his prowess for the craft by appearing in numerous stage productions and television series, wherein he considers himself an enthusiast of Shakespearean theatre.
Apart from his aforementioned appearances, the actor also portrayed Captain Jean-Luc Picard in the critically-acclaimed Star Trek franchise, which aired for over seven seasons. Due to his sheer versatility, he went on to receive several awards which include an Emmy. After having a series of failed marriages, the Hedda actor finally tied the knot with the love of his life, actor Ian McKellen at a Mexican restaurant in September 2013.
Peter Reckell | Days Of Our Lives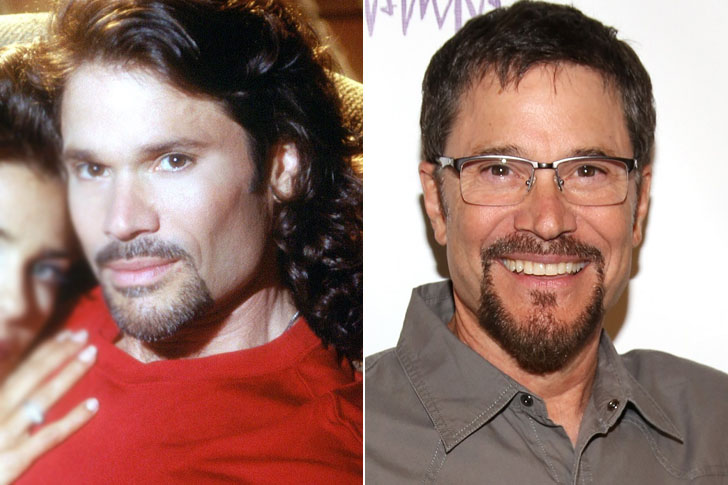 One of the longest-running television shows in the world is Days of Our Lives, airing since November 1965, which follows the joys and sorrows of the Horton family. Additional families were gradually introduced to the show, which served as the springboard to an array of storylines. Among their notable actors is Peter Reckell who takes the credit for playing Bo Brady, the youngest among the Bradys.
Prior to this role, Reckell made his debut in the television show As The World Turns. After taking a step back from the role of Bo Brady, he subsequently portrayed Johnny Rourke in the television show Knots Landing. In April 1998, the actor married singer-songwriter Kelly Moneymaker. After a decade, their daughter, Loden Sloan, was born.
Pierce Brosnan | Remington Steele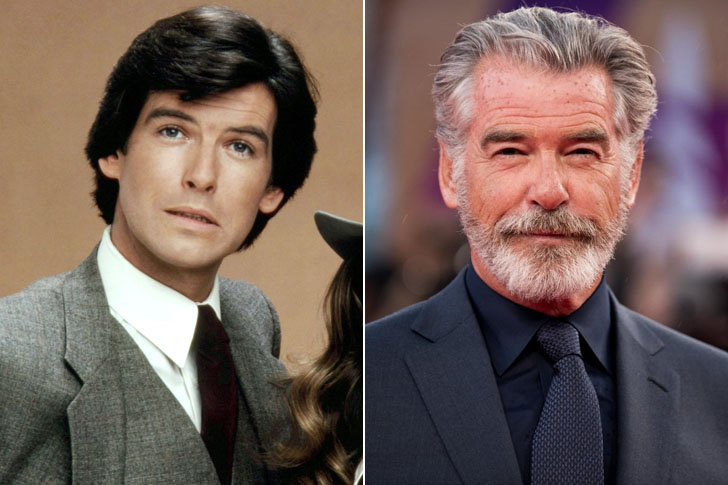 Synonymous with his role as handsome and dazzling secret agent James Bond, Pierce Brosnan isn't just a famous action star, he has also ventured into film production. As a teenager, Brosnan realized his passion for acting after finishing a brief program at the Drama Center. His earliest acting stint was in the production Red Devil Battery Sign.
He subsequently appeared on television with a major role in Remington Steele, which paved his way to future substantial Hollywood roles, especially as the aforementioned secret agent in the film GoldenEye. Due to his degree in artistry, he would, later on, reprise the same role in three succeeding films. Brosnan's first marriage was with actress Cassandra Harris. Unfortunately, their love story was cut short because Harris' lost the battle against cancer. In 2001, he tied the knot with actress Keely Smith.
Ron Perlman | Beauty And The Beast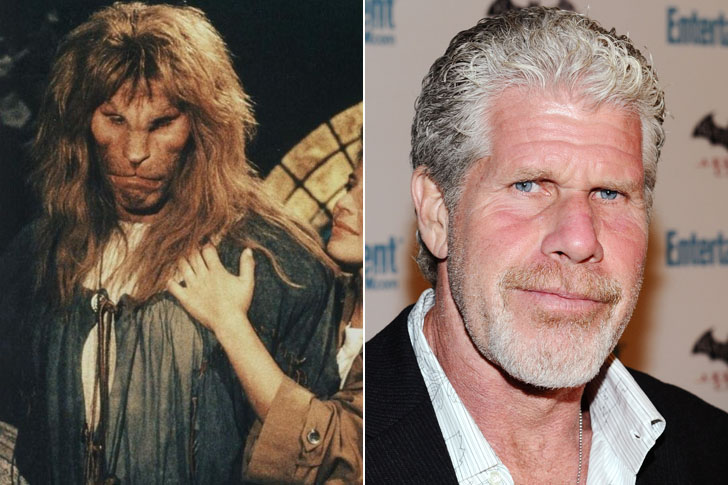 Having more than 200 film and television appearances in the past four decades, Ron Perlman has secured a page for himself in the history books. Among his most notable roles is as Vincent in CBS' critically-acclaimed drama series entitled Beauty and the Beast, where he became the recipient of a Golden Globe Award. Subsequently, Perlman received credits in renowned shows such as Bonkers, Phantom 2040, and Mortal Kombat: Defenders of the Realm.
Outside of the silver screen, he is known for being synonymous with Hellboy. His other film appearances include Enemy at the Gates, Blade II, Star Trek: Nemesis, and Hoodlum & Son. The actor married professional jewellery designer Opal Stone back in February 1981. They have two children: Brandon Avery and Blake Amanda.
Rosalind Chao | M*A*S*H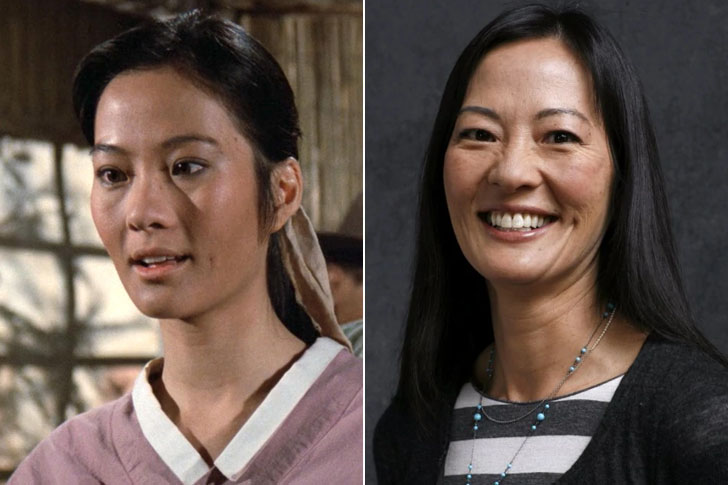 Inspired by the MASH: A Novel About Three Army Doctors, a work of art by Richard Hooker, CBS' brought M*A*S*H to life, which follows the life of staff and personnel situated at the 4077th Mobile Army Surgical Hospital, a facility located near the North Korean encampment. The early part of the series was told in a funny and lighthearted manner and gradually progressed with a tinge of drama.
One of the notable characters in the franchise is Soon-Lee Klinger who is portrayed by Rosalind Chao. Before becoming an actress, she used to work at Disneyland as a tour guide. After acquiring a degree in communications, Chao pursued acting. Her other appearances include Star Trek: The Next Generation and the live-action remake of Mulan. She is currently married to British actor Simon Templeman. The couple share a son and a daughter.
Roseanne Barr | The Roseanne Barr Show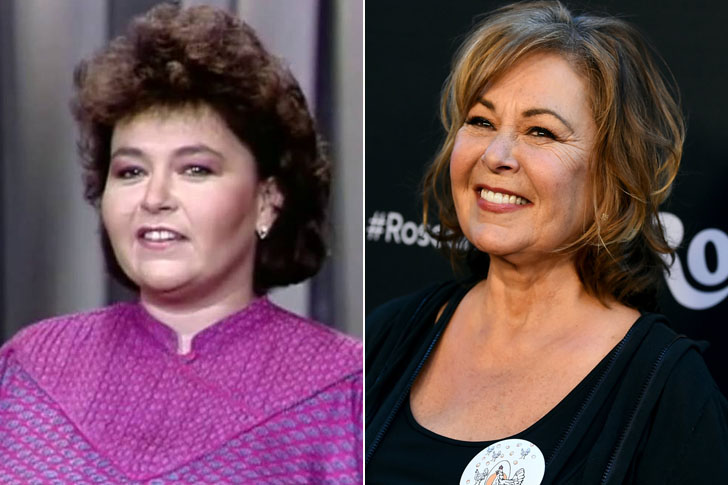 The comedy scene is defined by the likes of Roseanne Bar who is also famous for her credits as a television, film, and theatre star. In the latter part of her career, she has also ventured as a director and producer. Barr is often noted for her quick witticisms, stinging comments, and intelligent speculations regarding the women and their domiciliary struggle. At 18 years old, it is worth noting that she started her career in stand-up comedy by staging numerous acts in local clubs.
Her deliberate and comic timing even reached crowds when HBO started her very own The Roseanne Barr Show, which altered the course of her career. After being involved in three failed marriages, let's hope that the comedian's current partner, writer and producer Johnny Argent, will endure this life with her.
Shelley Long | Cheers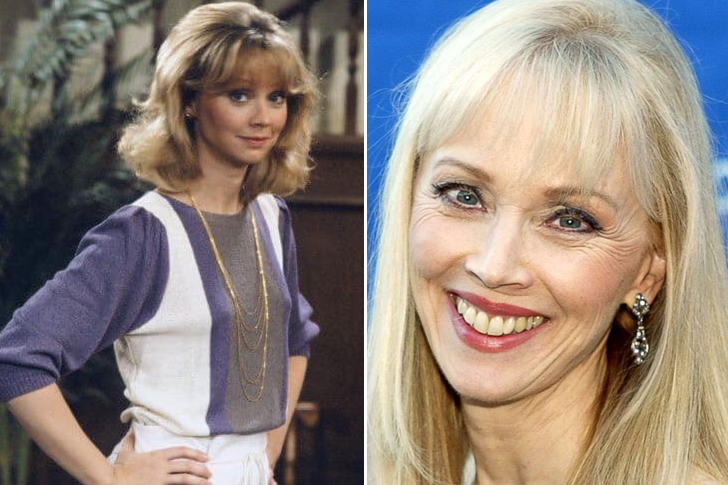 Best recognized for her stellar performance in the television show Cheers, actress Shelley Long became the recipient of two Golden Globes and an Emmy Award. A native of Indiana, she had been active in numerous co-curricular activities when she was a student, which led her to discover a deep-seated interest in the art of acting. Her career in show business was catalyzed after receiving credits in several commercials.
Subsequently, she debuted in the movie A Small Circle of Friends and later on, in the aforementioned hit television show. The actress also reprised the same role in the show's spin-off series Frasier, which was equally successful. The Night Shift actress has had her fair share of marriages in the past. Her first was with Ken Solomon which lasted a few years. Her next and latest marriage was with Bruce Tyson. Unfortunately, this ended in 2004.
Sissy Spacek | Coal Miner's Daughter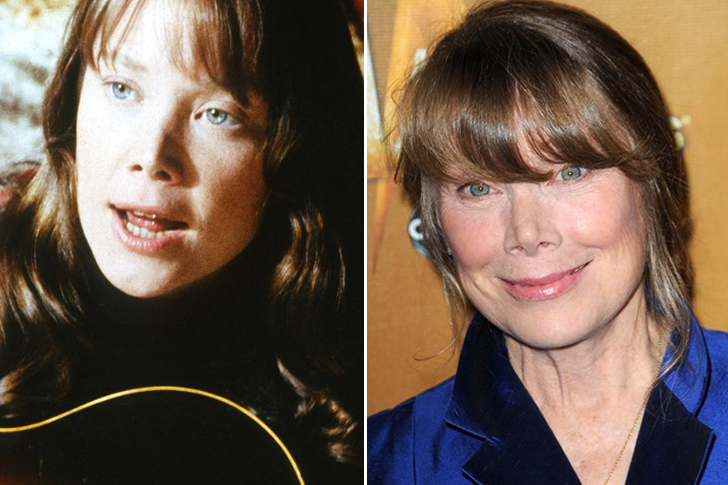 Among the most notable actresses in Hollywood, no one can possibly achieve what Sissy Spacek has established during her four-decade-long career. Recognized for her portrayal of powerful female roles, she has received Oscar nods 6 times, wherein she won one. She graced Hollywood during the '70 and '80s with appearances in films such as In the Bedroom, Carrie, and Coal Miner's Daughters among others.
It is worth noting that the actress, despite her charisma in film, dedicated more time to television where she appeared in films such as Prime Cuts and Badlands. In 2022, she hasn't displayed any signs of stopping! Amazon recently released images from the series Night Sky, which will feature the actress. The phenomenal actress shares a happy 47 years (and counting) marriage with production designer Jack Fisk.
Sonny Shroyer | The Dukes Of Hazzard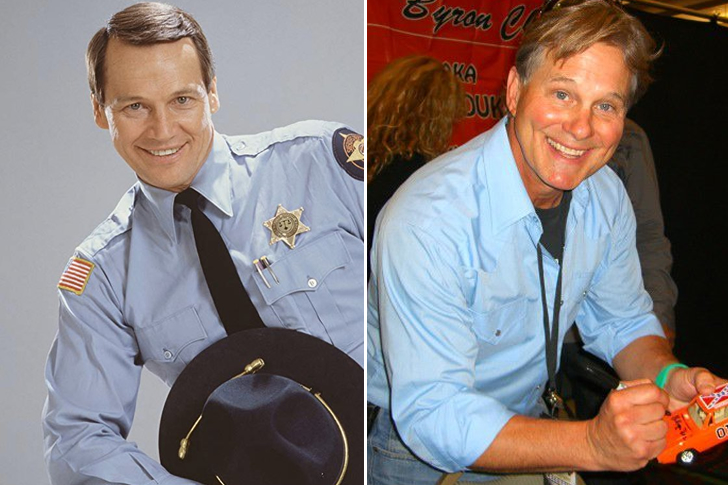 Inspired by the 1975 film Moonrunners, CBS' The Dukes of Hazzard captured the attention of television viewers during the late '70s to the mid '80s. The show follows the lives of two adolescent cousins who are on probation for the distribution of illegally-produced drinks. Among the actors in the show is Sonny Shroyer who takes credit for the role of Deputy Sheriff Enos Strate.
A native of Georgia, he used to aspire to a career in football. However, this was cut short because of an injury. After a few years, he began his career as a model before he made his debut as an actor in the movie Payday. The A Love Song for Bobby Long actor is married to Paula Shroyer. The couple share two children, Chris and Mark.
Stephanie Zimbalist | Remington Steele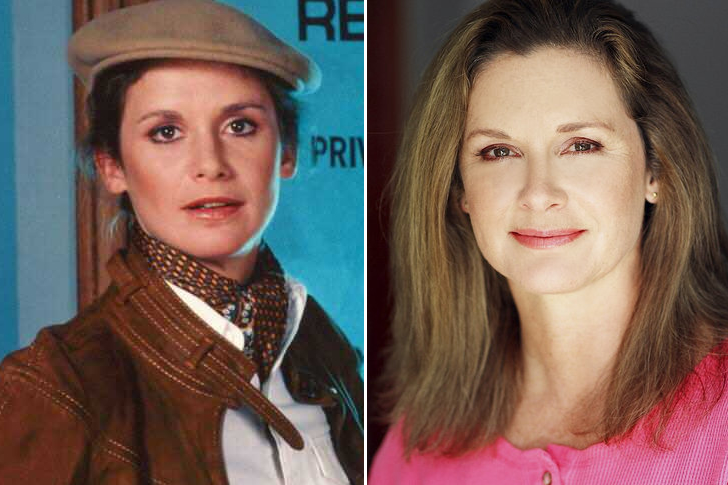 As the daughter of famous actor Efrem Zimbalist, it goes without saying that he must have passively influenced his daughter, Stephanie, with his acting skills. It is worth noting that before starting a career in show business, she used to attend the Juilliard School. She was introduced to Hollywood with an appearance in the television movie The Gathering. However, she is best known for her role as Laura Holt in NBC's Remington Steele together with Pierce Brosnan and Doris Roberts.
Her other credits include Forever, The Magic of Lassie, The Long Journey Back, and Touched by an Angel among others. The actress is best remembered for her numerous roles but barely noted for relationship gossip. His views concerning relationships are perhaps best encapsulated during a 1984 interview when she said "This town is full of terrific women, but where are all the good men?"
Ted Danson | Cheers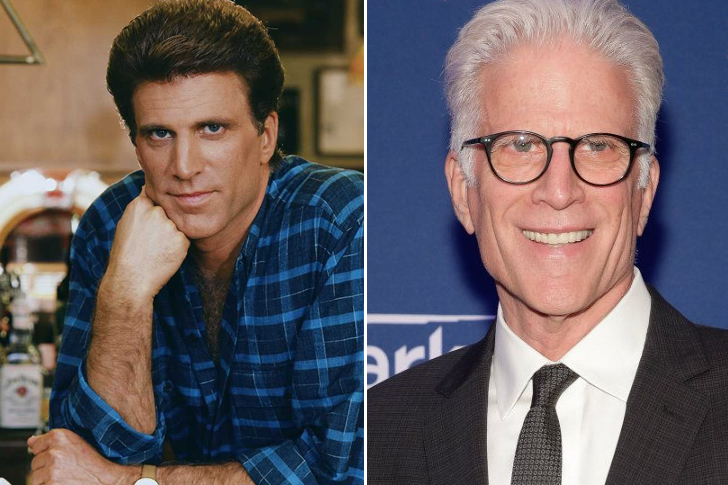 Ted Danson has been a household name thanks to his extensive career on television. He first became famous for his leading role as Sam Malone in Cheers during the '80s. In the succeeding years, he appeared in Becker, CSI: Cyber, and CSI: Crime Scene Investigation. In recent years, he is known for his role as the afterlife architect Michael in The Good Place. Throughout his career, he has received 18 Emmy nominations and 11 Golden Globe nominations.
While he is away from the cameras, Danson has been romantically involved with several famous people, including Randy Gorsuch, Casey Coates, Whoopie Goldberg, and his current wife Mary Steenburgen. His relationship with Goldberg, however, became noted for being a major factor in his separation from Coates, which cost him $30 million thanks to settlements and fees with his lawyers. Aside from that, he has been a staunch environmentalist and has been quite active in supporting the Democratic Party over the years.
Ted Shackelford | Knots Landing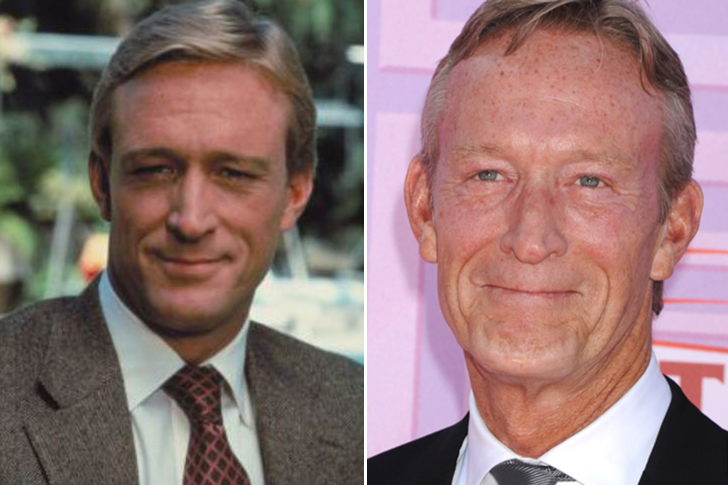 Ted Shackelford has his career defined on television, with his acting credits almost all done on the medium. He is famous for his role as Gary Ewing. His character was first created for the iconic soap opera Dallas. Thanks to his popularity, he became part of the main cast of characters in Dallas' spin-off, Knots Landing. He reprised his role in the 2013 reboot of Dallas, appearing in three episodes. Currently, he has a recurring role in The Young and the Restless, portraying twin brothers.
Outside of his career, Shackelford's personal life has been largely defined by his romantic relationships over the years. He was first romantically involved with Janis Leverenz from 1976 to 1987. Then, he went into a relationship with his Knots Landing co-star, Teri Austin, for two years from 1987 to 1989. Currently, he has been married to Annette Wolfe since 1991 and has seen their relationship last for more than 30 years.
Vanessa Redgrave | Playing For Time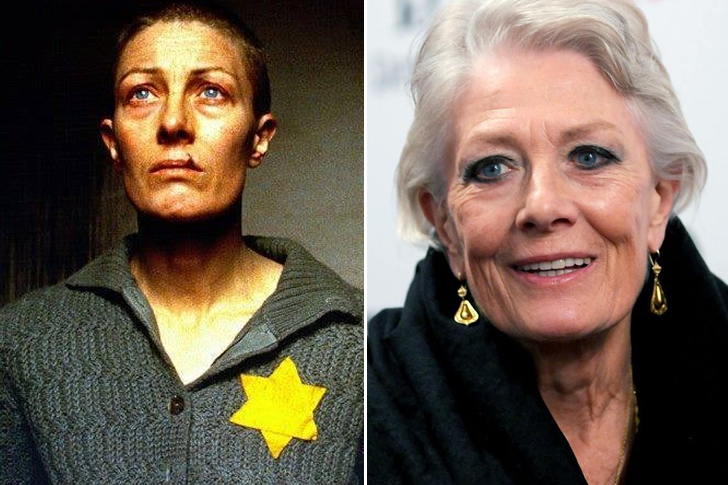 Celebrated by many as one of the greatest actresses of all time, Vanessa Redgrave has established a highly illustrious and impressive career for nearly 70 years, with various credits in film, television, and theatre. While her career has been heavily dominated by her film roles and performances, her television career is nothing short of impressive. She has appeared in numerous television series and films over the years. Among the most notable include Peter the Great, Second Serve, and Playing for Time. The lattermost saw her winning a Primetime Emmy back in 1981.
Outside of her career, Redgrave has been known for her extensive political activism, which sometimes put her into the media crosshairs but has never deterred her. Over the years, she has been romantically involved with many personalities, including Tony Richardson, Jeanne Moreau, and Franco Nero. From her relationships, she conceived three children. In addition, her family line has been renowned for being a family of actors.
Victoria Principal | Dallas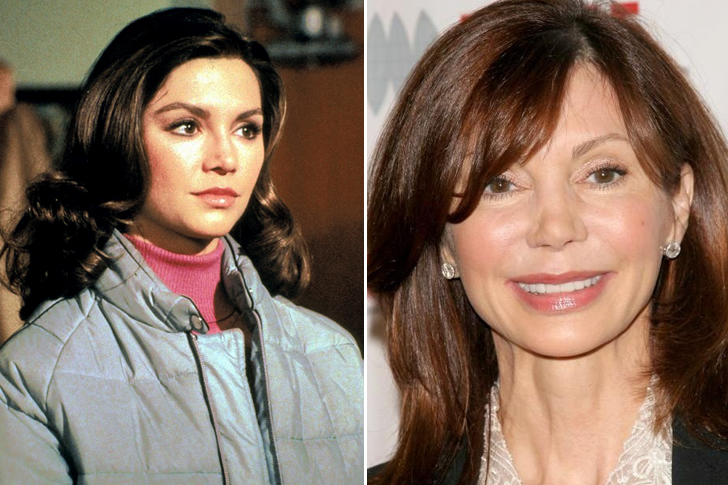 While she has largely slowed down on her acting career, Victoria Principal is still closely associated with television to this day. She is well-known for her role as Pam Ewing in the iconic soap opera Dallas. In the series, her character had to contend with the fact that her love for Bobby Ewing caused hostility due to the rivalry between her and her husband's families. Banking on her success, she made an investment in establishing her line of beauty products during the '80s.
Today, she has largely worked at her production company, Victoria Principal Productions, which produces mainly television films. Outside of her career, Principal has been romantically involved twice. Her first was with Christopher Skinner which lasted from 1978 to 1981. Her second and most famous was with Andy Gibb, which only lasted for a year. In addition, she has been an active philanthropist, having donated to several relief efforts over the years.
Charles Shaughnessy | Days Of Our Lives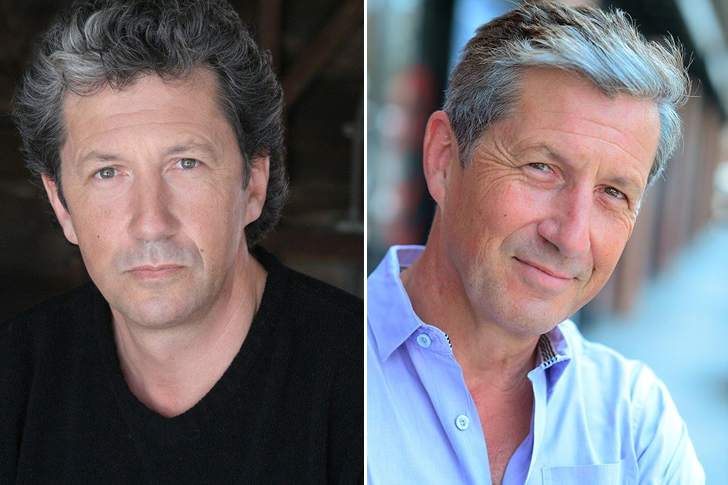 Charles Shaughnessy has been quite successful in his career both in his native Britain and in America. He is famous during the '80s for his role as Shane Donovan in the opera Days of Our Lives. His character's relationship with Kimberly Brady made a super couple and can be credited for making the show popular among teens during that time. During the '90s, he became known for starring in The Nanny.
Outside of his career, Shaughnessy has a title in the United Kingdom's peerage. This makes him officially Baron Shaughnessy, with his title ultimately originating from his great-grandfather, the railway administrator Thomas Shaughnessy. Since 1983, he has been married to Susan Fallender and shares two daughters with her. Aside from acting, he has been in some business ventures, with a partnership with Ophelia Soumekh and his brother David in 3S Media Solutions.
Fran Drescher | The Nanny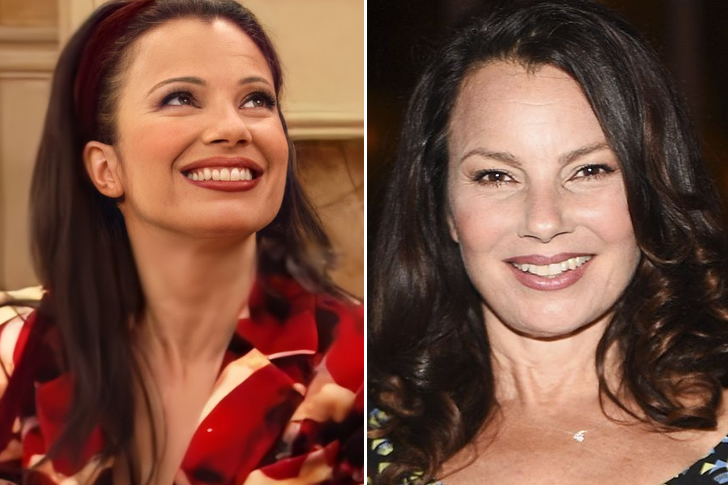 Fran Drescher has undeniably made a mark in Hollywood throughout her more than 40 years in the industry. She made her debut in 1977 in Saturday Night Fever. She then established herself as a comedic actress thanks to her film appearances during the '80s. However, what made her famous to many is her leading role as Fran Fine in the iconic sitcom The Nanny. Her performance led to her getting two Emmy nominations and two Golden Globe nominations and can be credited for her becoming an icon for the decade.
While she is away from the cameras, she has been romantically involved with two people over the years. She was first in a relationship with Peter Marc Jacobson, who she married from 1978 to 1999. Their relationship was marked heavily by their joint work on The Nanny. Her second was with Shiva Ayyadurai from 2014 to 2016. Since 2021, Drescher is the president of SAG-AFTRA, which is a trade union of actors and professionals in the acting industry.
Jasmine Guy | A Different World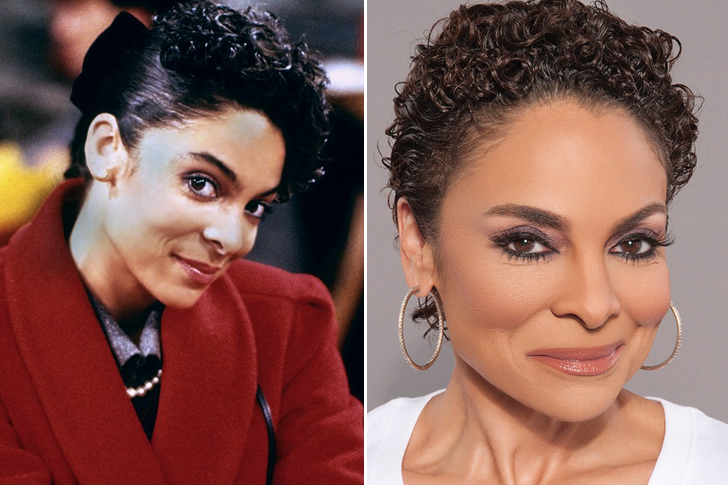 Among the many actors who became famous thanks to their time in A Different World, Jasmine Guy is one of them. She started playing the role of Whitley Gilbert-Wayne in The Cosby Show spin-off when the series start in 1987. She continued to play the role for six seasons until the series ended in 1993. For her performance, she won six NAACP Image Awards consecutively. In recent years, she has appeared in The Vampire Diaries, Dead Like Me, and Grey's Anatomy.
Outside of her career, she was once married to Terrence Duckett for a decade, from 1998 to 2008, with whom she shares a daughter with. In addition, she has been known for her close friendship with the iconic rapper Tupac Shakur. She appeared in Shakur's music video for his song Temptations. The guy is also credited for penning Afeni Shakur's biography.
Kadeem Hardison | A Different World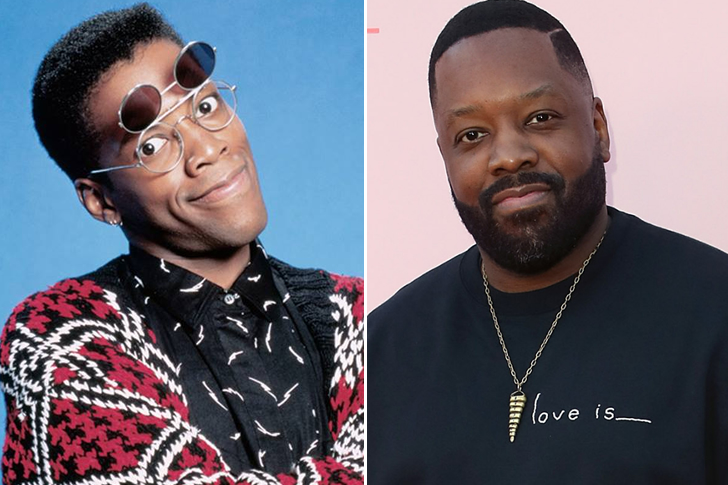 Kadeem Hardison has worked in television since he was a teenager. He rose to prominence as Dwayne Wayne in The Cosby Show spin-off, A Different World, in which he starred from 1987 until the series' conclusion in 1993. He received credit for his work on the show, including two consecutive NAACP Image Awards. He rose to prominence in recent years as Craig Cooper in K.C. Undercover. He can currently be seen in Teenage Bounty Hunters and Love Is__.
Aside from his professional life, he was once romantically linked to Chante Moore. He married the singer in 1997, a year after their daughter Sophia was born. Their marriage lasted three years before they divorced in 2000. Furthermore, he was close friends with Darryl Bell, who played Ron Johnson in A Different World.
Keri Russell | Felicity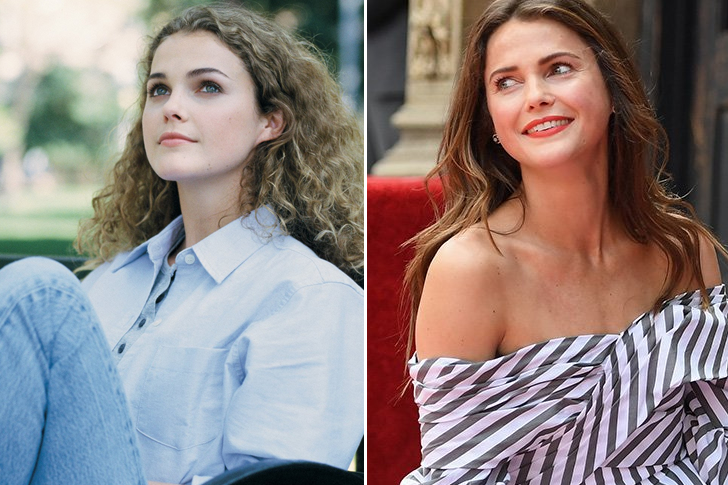 Keri Russell has managed to achieve massive success in both television and film. During her teenage years, she became a cast member of the All-New Mickey Mouse Club from 1991 to 1994. She got her big break in 1998 when she played the titular character in Felicity, which was created by J.J. Abrams and Matt Reeves. The show ran for four years until 2002. Recently, she starred in the hit spy thriller The Americans, where she played a KGB sleeper agent.
Throughout her career, she was given credits with a Golden Globe, along with numerous Emmy and Golden Globe nominations. Russell has been romantically linked with two people over the years. The first was with Shane Deary, who she married from 2007 to 2014 and shares two children. Currently, she is in a relationship with actor Matthew Rhys. Together, they share a son.
Lisa Bonet | The Cosby Show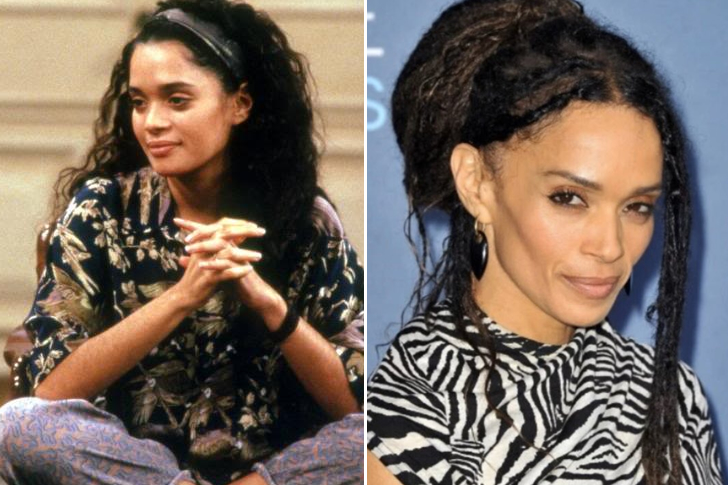 Lisa Bonet has been quite a prominent figure during the 1980s and 1990s. For many at the time, she is Denise Huxtable on The Cosby Show. Her performance on the show earned her a lot of praise and several credits and awards. She reprised her role on the show's spin-off A Different World, although she only lasted for a season. Her most recent roles include in Girls and Ray Donovan.
While her career is quite well-known, equally well-known is her personal life. She was romantically linked with two prominent Hollywood personalities over the years. Her first one was with musician Lenny Kravitz from 1987 to 1993, with whom she shares a daughter, actress Zoe. Her most recent was with actor Jason Momoa, with whom she shares two children. The two started their relationship in 2005 and tied the knot 12 years later. However, in 2022, the two called it quits.
Scott Speedman | Felicity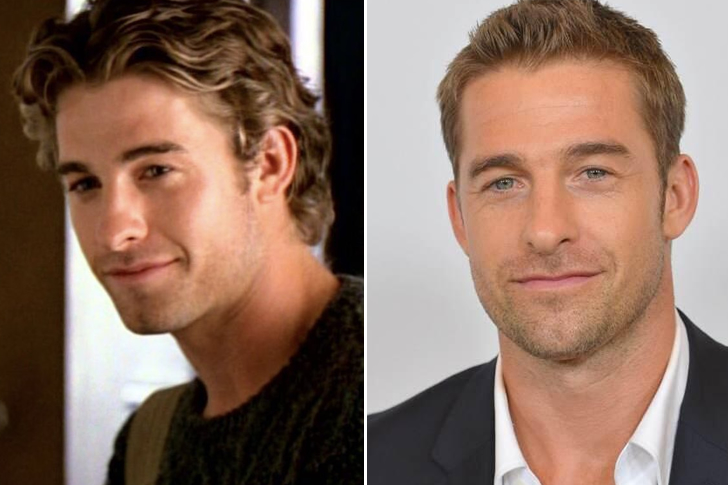 Scott Speedman has been quite successful in both film and television. Many got to know him thanks to his role as Ben Covington in Felicity, starring opposite of Keri Russell. His time on the series was well-received. He subsequently ventured into film, with his most notable being in the Underworld series, in which he starred in 2003. Currently, he is starring in the medical drama Grey's Anatomy as Dr Nick Marsh.
Outside of his career, Speedman has been married to Lindsay Rae Hoffman since 2017. Hoffman is a designer who is known as the co-founder of Juliet Swimwear, which she began a few years prior as an investment. Together, the two have a daughter, who was born in October 2021. The actor has been quite active on his Instagram, despite having only created his account in September of 2021.
Alyson Hannigan | Buffy The Vampire Slayer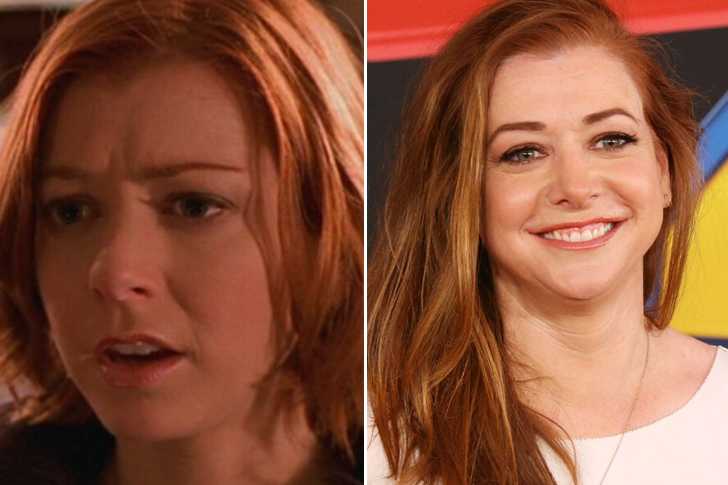 Alyson Hannigan has long been a household name thanks to her long career on television. She started her career at the age of 14. She became widely known during the 1990s thanks to her role as Buffy's close friend Willow Rosenberg in Buffy the Vampire Slayer. Her role in the show has been widely praised by both fans and critics. In the 2000s, she became known as Lily Aldrin in How I Met Your Mother. Aside from television, she is famous for being part of the main cast in the American Pie series.
Outside of her career, Hannigan has a wholesome family life. Since 2003, she has been married to her Buffy the Vampire Slayer co-star Alexis Denisof. Together, they have two daughters. Currently, the family lives in Encino in Los Angeles. Their home, which was a fine investment for them, was used as the set for the drama series This Is Us.
Ben Savage | Boy Meets World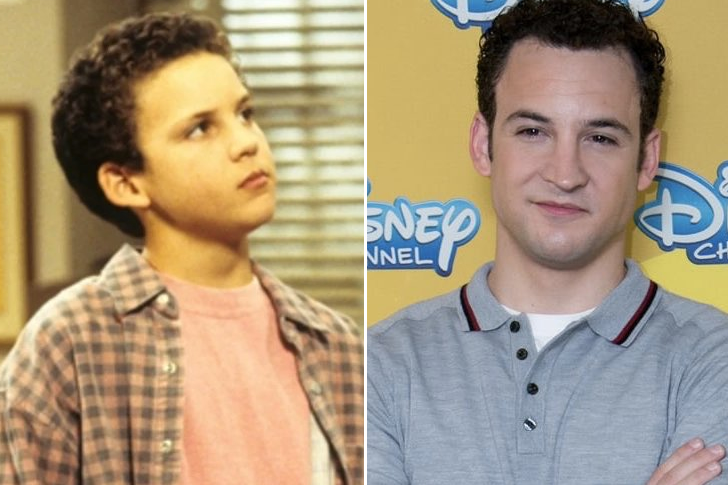 For decades, Ben Savage's television acting career has largely defined him. He began his career when he was only nine years old. Many people recognize him from his role as Cory Matthews in one of the most popular sitcoms of the 1990s. Due to the success of the show, which aired from 1993 to 2000, Savage was asked to reprise his role in Girl Meets World 14 years later. He is, to his credit, currently starring in a film for the Lifetime network.
It is unknown if he ever had a relationship outside of his career. However, during the early 2000s, he was noted for his academic focus. He was studying political science at Stanford University at the time, so he took a three-year hiatus. He interned for U.S. Senator Arlen Specter, a Republican from Pennsylvania, as part of his requirements.
Brian Austin Green | Beverly Hills, 90210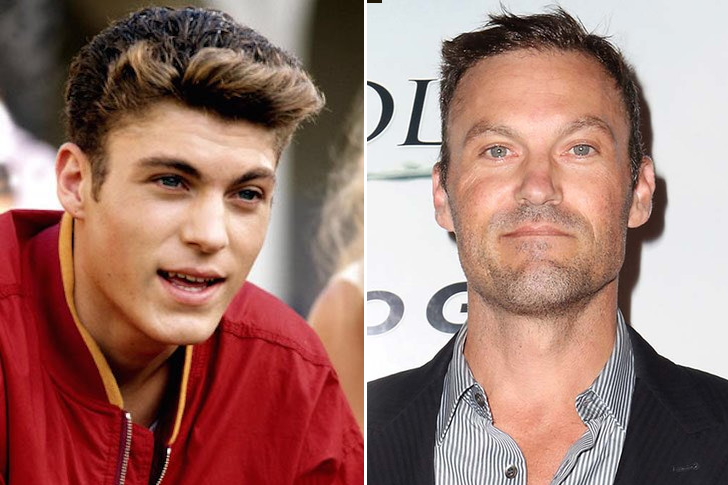 Brian Austin Green is perhaps best known for his work in the 1990s. He began his career in the late 1980s, with early credits on Knots Landing and Good Morning, Miss Bliss. In 1990, he played David Silver in the hit teen drama Beverly Hills, 90210. Throughout the course of the series, he began to expand his career into rapping, which was also reflected in his Beverly Hills, 90210 character. After the series had ended in 2000, he continued to appear in numerous television series in the succeeding years.
Green has been known for his various relationships outside of his career, particularly with his Beverly Hills, 90210 co-stars. His first two relationships were with Tiffani Thiessen and Vanessa Marcil, who were his co-stars on the show. His most recent relationship was with Megan Fox, the Transformers star who he began dating in 2004 and married six years later. However, in 2020, the two called it quits. Green, in addition to his relationships, has been an active philanthropist who has donated to a variety of charitable organizations over the years.
Chris Noth | Law & Order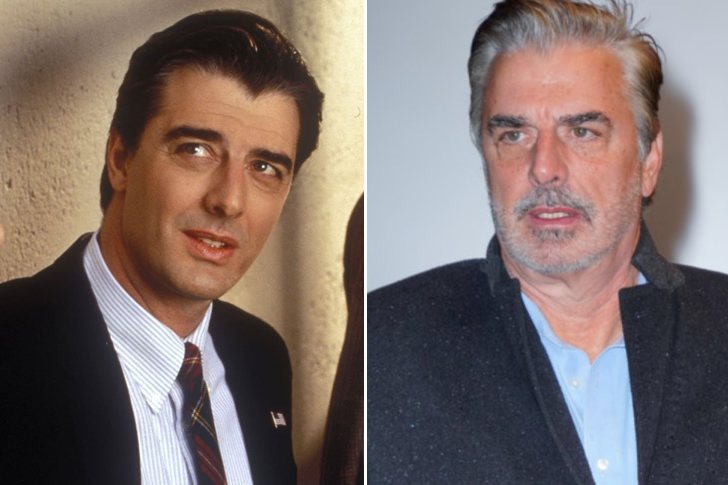 Chris Noth has had an impressive career in television for decades. Initially starting out in theatre, he made his fortune and fame in television during the 1990s. He was known for his role as Mike Logan in Law & Order from 1900 until 1995 and Mr Big in Sex and The City. The success of these shows saw him reprising his roles in the years that followed. In recent years, he starred in The Equalizer and And Just Like That…
Outside of his career, Noth has been married to Tara Wilson since 2012, with whom he shares two children. He met Wilson in 2001 and they dated for more than a decade before they tied the knot. Prior to it, he was in a relationship with Beverly Johnson for five years during the 1990s. In addition, Noth has investments in many ventures, including lounges, nightclubs, and tequila brands.
Claire Danes | My So-Called Life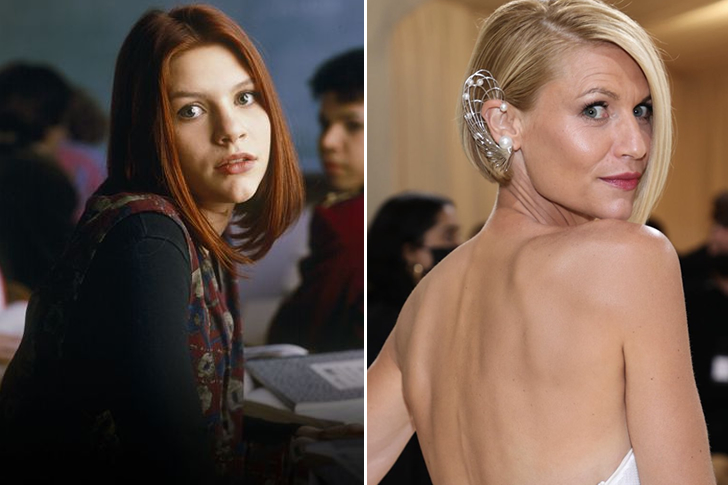 We can say that Claire Danes has been quite a successful star. She has appeared in a number of movies, like The Rainmaker, Home for the Holidays, and The Hours. Her early recognition and credits as Angela Chase in the teen TV series My So-Called Life made her famous. Her performance in this film earned her a Golden Globe nomination for Best Actress. Furthermore, she was nominated for a Primetime Emmy Award.
As if that weren't enough, Time magazine named her one of the most influential people in the world in 2012. When it comes to relationships, Danes prefers long-term commitments. She dated Ben Lee for six years before splitting up with him. The actress then embarked on a contentious relationship with Billy Crudup, which lasted from 2003 to 2006. Danes' meeting with fellow actor Hugh Dancy in 2006 changed everything for her, as the two took their relationship to the next level and married in 2009.
Danielle Fishel | Boy Meets World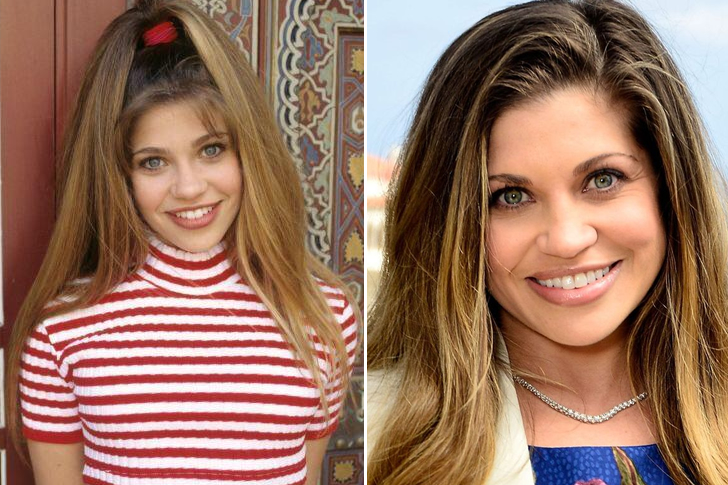 Danielle Fishel was into theatre and community products at the nascent stages of her career. She even appeared in Peter Pan and The Wizard of Oz. After these initial projects, she debuted as an actress with Harry and Henderson and Full House. What made her a household name, however, was the sitcom Boy Meets World, which aired on ABC from 1993 to 2000. It was a well-loved show that even had a spinoff, Girl Meets World.
Fishel is, of course, not solely focused on acting. She has also nurtured various relationships with people. One of her previous relationships was with Tim Belsuko, but she married Jensen Karp in 2018, and by June 2019, they welcomed their baby boy, named Adler. It looks like they are making heavy investments in creating a family as they now have a second son.
David Boreanaz | Buffy The Vampire Slayer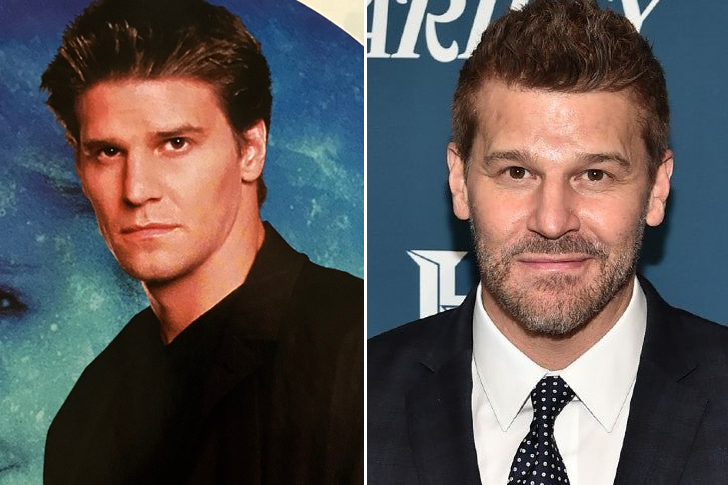 So looking for that one television show that made David Boreanaz stand out is a bit difficult. Three series are actually tied to his name, Buffy the Vampire Slayer, Angel, and Bones. Arguably, his role as Seeley Booth is the one that made him famous, but his character as a vampire investigator in Buffy made him a household name. Before there was Lucifer and Detective Decker, there was Angel and Buffy.
The actor does not have a long list of past relationships, just one official marriage to Ingrid Quinn. After this union ended up in the lawyer's office, he tied the knot with the model Jaime Bergman. Now the two have a son and a daughter. Many would expect Boreanaz to hit it off romantically with his Bones co-star Emily Deschanel, but that did not happen. They are very good friends, though.
David Schwimmer | Friends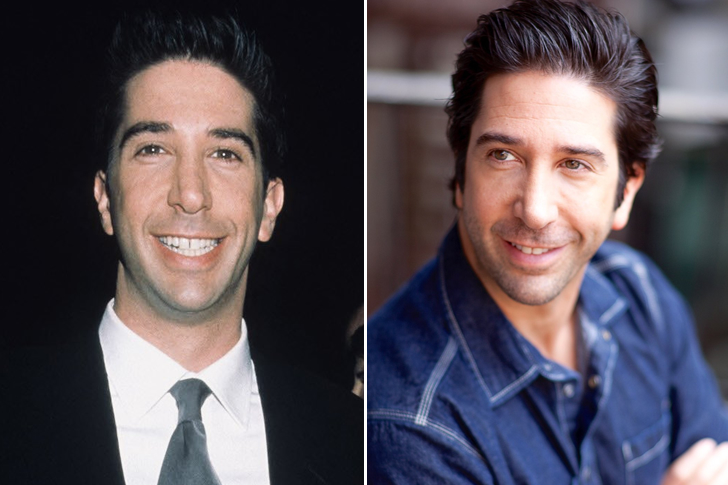 The 1990s could be seen as the glory years of David Schwimmer. During this decade, his fame shot up, and he became a hugely sought-after actor. Many will remember him for his role as Ross Geller in Friends. He also took on other projects while still filming for that sitcom. Schwimmer appeared in The Pallbearer, Kissing a Pool, and Apt Pupil. Mind you, these were all in 1998, so that was quite a busy year for him. Income must have been flowing at the time, bringing a smile to his financial advisor.
As it turned out, Schwimmer and Jennifer Aniston had a crush on each other when they were still filming Friends. However, that never translated into an actual relationship. The actor had a romance with Natalie Imbruglia in the 1990s. Later on, he started a relationship with Zoe Buckman and tied the knot in 2010, though they parted ways seven years after. He also denied being ever related to dancer Lacey Schwimmer.
George Clooney | ER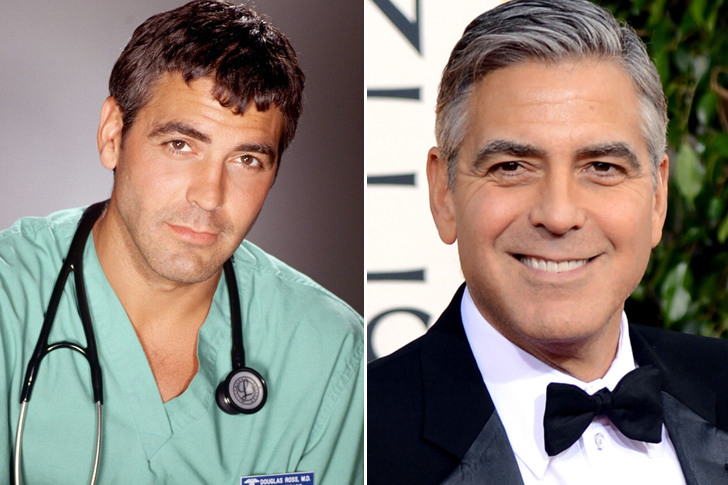 American filmmaker and actor George Clooney has received a lot of accolades, including two Academy Awards and a British Academy Film Award. When he debuted as an actor in 1978, producers back then knew of his great potential. His career later gained traction when he was tapped to become Dr Doug Ross in the NBC series ER. He got nominations for two Primetime Emmy Awards for his role here. Clooney also is one of the three who has been given recognition for being nominated for six various categories.
As far as relationships go, Clooney is quite a royalty. He is related to legendary actress Rosemary Clooney, who is his aunt. On top of that, he also is a distant cousin to US President Lincoln. As far as the dating scene goes, the actor has had quite a few, from Kelly Preston to Talia Balsam, Lisa Snowdon and now, Amal Alamuddin, an international human rights lawyer.
Helen Hunt | Mad About You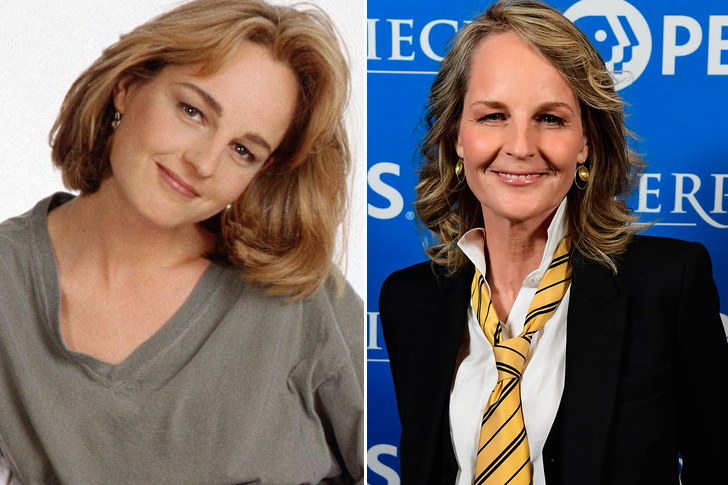 If anyone asks who has a lot of awards from various organizations, tell them it is Helen Hunt. Some of the credits she received throughout her acting career came from the Golden Globe, Emmy, Screen Actors Guild, and American Comedy. She was the second actress to win both a Golden Globe, an Emmy, and an Academy Award, all in one year. Her work in Mad About You, which ran from 1992 to 1999 and then again in 2019, certainly paid off.
She is a hard worker, proven by her having four films released in 2000. Hunt dated several celebrities in the 1990s, and one of them was Hank Azaria. They were together for 17 months in 1999. The two guest-starred on Friends, but in different episodes. In 2001, she became Matthew Carnahan's girlfriend. They were blessed with a daughter three years later, but they called it quits in 2017.
Iyari Limon | Buffy The Vampire Slayer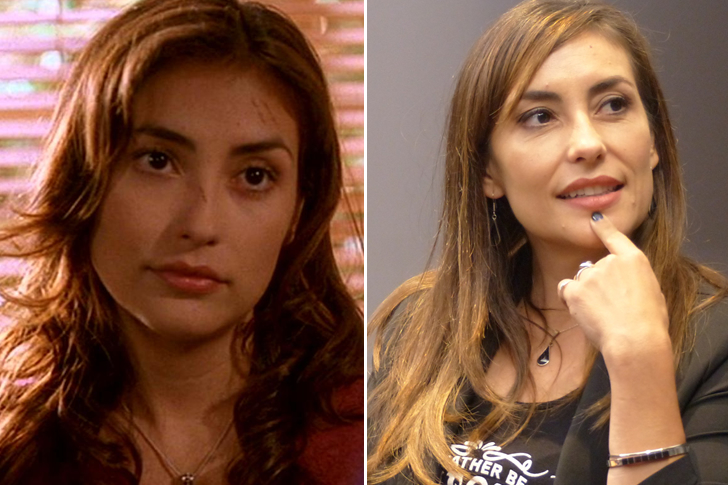 Not a lot of people will remember Iyari Limon in Buffy the Vampire Slayer. This is because her role was introduced towards the end of the series. Her character was Potential Slayer Kennedy, an apprentice position for the slayer job. Limon has appeared in a number of TV commercials, both in English and Spanish. She also played the character Clovis Galletta in L.A. Noire. She has been appearing on a number of TV and Netflix series, including Jane the Virgin as Allison.
She also received credits for Quintuplet in 2005. In an interview with AfterEllen.com in April 2006, Limon came out as bisexual. She also revealed that she was married to Efren Ramirez at one time. She also dated DJ Sandra Edge, but that did not seem to work out. In 2007, she got pregnant, and a daughter was born to the marriage of Limon and Alejandro Thais.
Jared Leto | My So-Called Life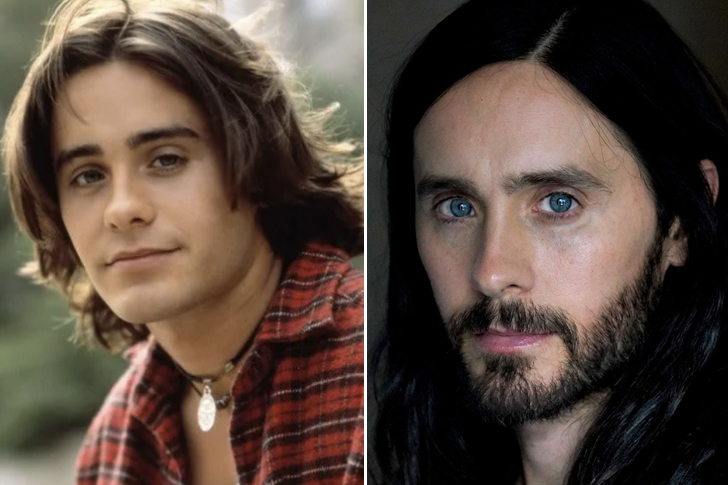 As a popular method actor, Jared Leto has been tasked to do a variety of roles. He is widely recognized and has received several awards, including an Academy Award, a Golden Globe, and a Screen Actors Guild Award, among others. He initially gained recognition when he became part of My So-Called Life. Later on, he wanted to try the big screen and debuted on How to Make an American Quilt. Other projects he worked on are Fight Club, Panic Room, and Chapter 27.
One thing that kept people talking about Leto apart from his illustrious career is his high-profile relationships. He was in a relationship with Hollywood A-listers like Katy Perry, Ashley Olsen, Cameron Diaz, and Valery Kaufman. Reports indicate that his relationship with Kaufman was the longest. Well, making the right investments in a partnership is surely worth it.
Jerry Seinfeld | Seinfeld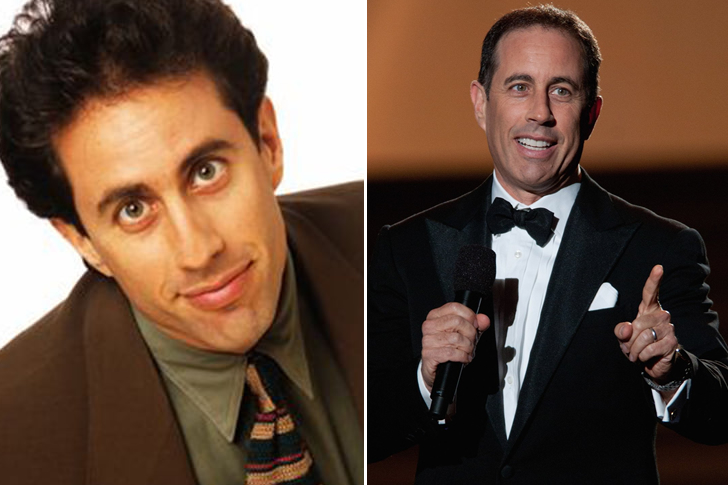 Stand-up comedian Jerry Seinfeld is an expert in observational comedy. His career has centred on making people laugh, and he is very good at it. Comedy Central even named him the 12th greatest stand-up comedian in history. Apart from being a successful comedian, Seinfeld is also a magician behind the camera. He is the host and creator of the web series Comedians in Cars Getting Coffee, which was a hit from 2012 to 2019. For his work in comedy, the actor has received credits and 12 Primetime Emmy Award nominations.
When it comes to relationships, the actor is quite serious. He married Jessica Seinfeld, a philanthropist. They now have three children together. In the past, when the actor was a bit younger, he struck up a relationship with a 17-year-old Shoshanna Lonstein. They denied that romantic involvement until Lonstein turned 18. Quite the ladies' man, Seinfeld is said to have more than 70 girlfriends altogether.
Joshua Jackson | Dawson's Creek
Those who grew up watching teen TV series and movies in the 1990s would likely remember Joshua Jackson, known as Charlie Conway of The Mighty Ducks. He also got famous for playing Pacey on Dawson's Creek. Some of his best moments are in movies like The Skulls, Cruel Intentions, and Shutter. Shortly after the end of Dawson's Creek in 2003, he played lead roles in Shadows in the Sun and Aurora Borealis.
In 2005, Jackson contacted the moving company to help him move to the UK, where he debuted on the stage in London West End. Jackson was in a relationship with fellow Dawson's Creek celebrity Katie Holmes during the show's run, revealing Holmes was his first love. Jackson later dated two other beautiful personalities, actress Diane Kruger and Jodie Turner-Smith, to whom he now has a daughter after getting married in 2019.
Julia Louis-Dreyfus | Seinfeld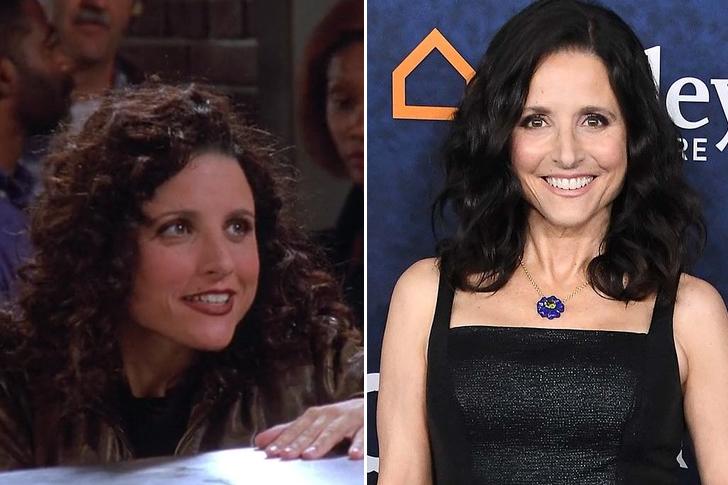 If you were able to survive nine seasons of Seinfeld, then it means you must be a good comedian. Such is Julia Louis-Dreyfus, who got a break in 1990 for playing the role of Elaine Benes on Seinfeld. She is a highly successful actress who has received 11 Emmy Awards, eight of which were for acting. Give this woman an Oscars already! Her other projects are Hannah and Her Sisters, Planes, and Onward.
With such a busy lifestyle, we would think she does not have time to cultivate any romantic relationships—but that is not the case. She married Brad Hall, and they welcomed two sons together. One setback to her career is perhaps being diagnosed with a sickness, but her doctors and insurance providers were very helpful in that aspect.
Julianna Margulies | ER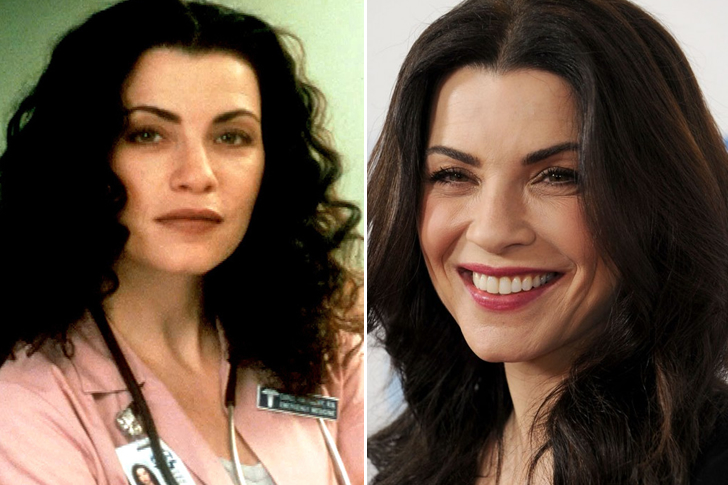 When we talk of ER, one of the first faces that flash in our mind is George Clooney, but Julianna Margulies was also part of that medical drama series, playing Carol Hathaway. She was also the voice behind Neera in the film Dinosaur. Flexing her acting skills a little bit, Marguiles also played the role of Alicia Florrick, an attorney, in The Good Wife. Other major movies she was a part of are Snakes on a Plane, Evelyn and Stand Up Guys.
When it comes to onscreen partners, Margulies has quite a few, among them Clooney, Ian Duncan, and Peter Krause. In real life, however, she had two official relationships, Ron Eldard and Matt Czuchry before she married Keith Lieberthal, a legal professional. We can be sure that her background in The Good Wife would have helped her understand her husband every time there is legal talk during dinner. The two share a son and a house in Manhattan.
Katie Holmes | Dawson's Creek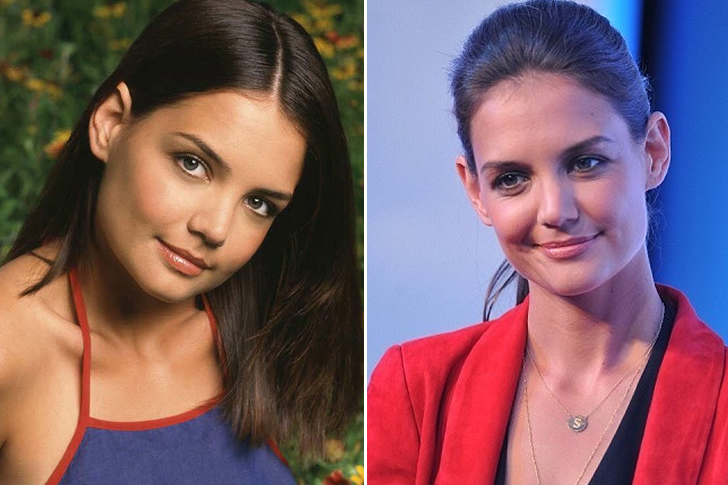 Playing Joey Potter in Dawson's Creek is probably one of the most remembered roles ever done by Katie Holmes. She eventually made her film debut in 1997 with The Ice Storm. Success followed the star and appeared in First Daughter, Dear Dictator, and Don't Be Afraid of the Dark. What is admirable is that Holmes is not just limited to the TV or the big screen; she is also an excellent screen actress. To a degree, we can say she is multi-talented. Lastly, she also made her directorial debut in 2016.
Another reason she is famous is that she got significant media attention when she was married to Tom Cruise from 2006 to 2012. They share a child, a daughter named Suri. Among her other boyfriends are Jamie Foxx and Joshua Jackson. She also had a passionate relationship with New York City-based restauranteur Emilio Vitolo Jr., but this ended in 2021. Sources say that Holmes is leaning toward becoming single right now, but a lot might want to be with her for sure.
Kevin James | The King Of Queens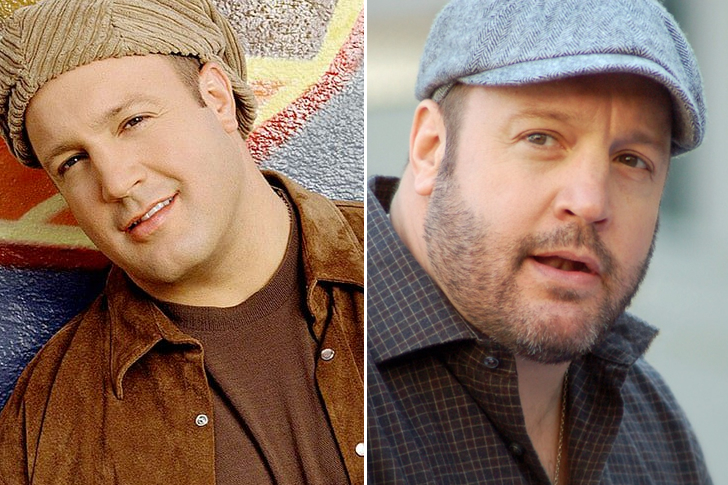 When Kevin James was cast for The King of Queens, his comedic prowess sealed the deal. He undoubtedly can make people laugh and act. His best performances are in the mentioned sitcom and in Kevin Can Wait. The latter earned him a nomination for the People's Choice Award in 2017. James has also appeared in a series of movies, including Hitch and Zookeeper. If you wonder, he also provided his voice to Barnyard and Hotel Transylvania.
Interestingly, there are no other known relationships that we are aware of when it comes to James. He is currently married to Steffiana de la Cruz. He has kept this marriage relatively private, so we can assume that they have the best home security system in the neighbourhood. They share four children. According to sources, the two supposedly met on a blind date in 2001 and thus began their long relationship.
Leah Remini | The King Of Queens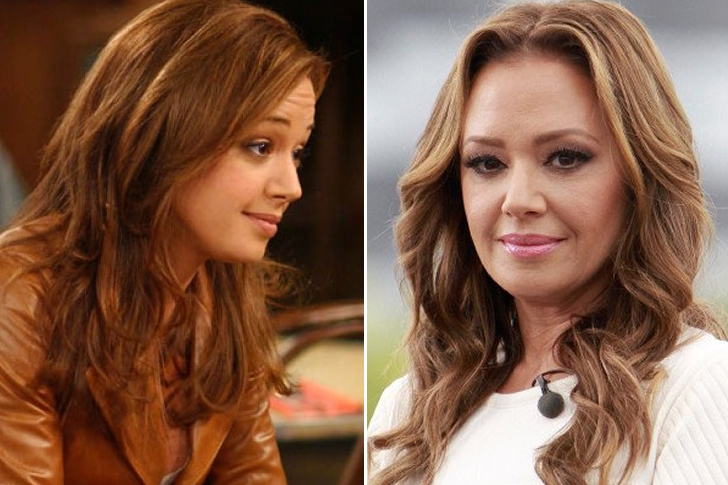 American activist and actress Leah Remini was part of The King of Queens and Kevin Can Wait, where she starred alongside Kevin James. The actress also appeared in a number of films, such as The Clapper and Second Act. Much of her work, however, is on TV. Her long list of TV credits includes First Time Out, The Man in the Family, and In the Motherhood. In 2011, she signed a deal with ABC Studios to develop a comedy project for her.
At one time, Remini was in a relationship with Sean 'Diddy' Combs. She also met actor Angelo Pagan in 1996 at a Cuban restaurant. They had been married for more than 18 years now. Pagan and Remini were both accepting of their relationship, especially considering that the actress has children from previous relationships. The couple does share a child, but we are sure they provided the same level of love for all of them.
Mark-Paul Gosselaar | Saved By The Bell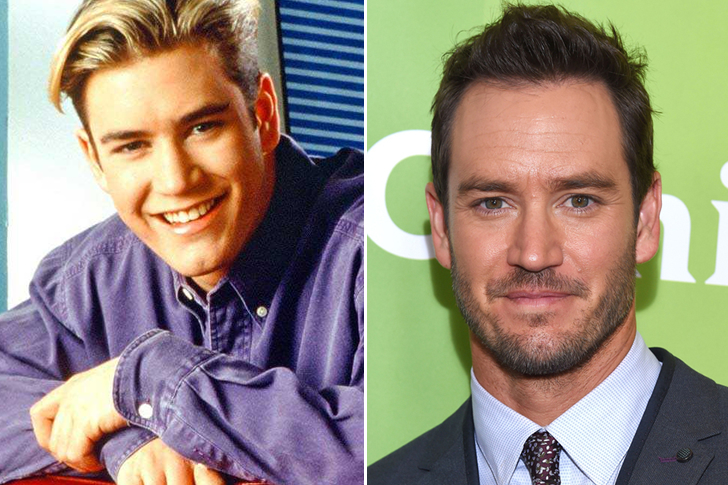 If you've watched the hit television show Saved by the Bell back in the 1990s, then there's a good chance you know who Mark-Paul Gosselaar is. He has made a successful career as a television actor, and besides Saved by the Bell, he has appeared in other television series such as Franklin & Bash, NYPD Blue, and Mixed-ish. Besides his countless television appearances, he has won several awards, including a Young Artist Award.
Whenever he's not on a television production set, Gosselaar usually spends his time with his wife, Catriona McGinn. The two are entering their tenth year of marriage, and you could say they're managing to stay strong as a couple. If you're wondering, McGinn also holds a good number of television credits to her name, which might explain why these two get along quite well.
Melissa Joan Hart | Sabrina The Teenage Witch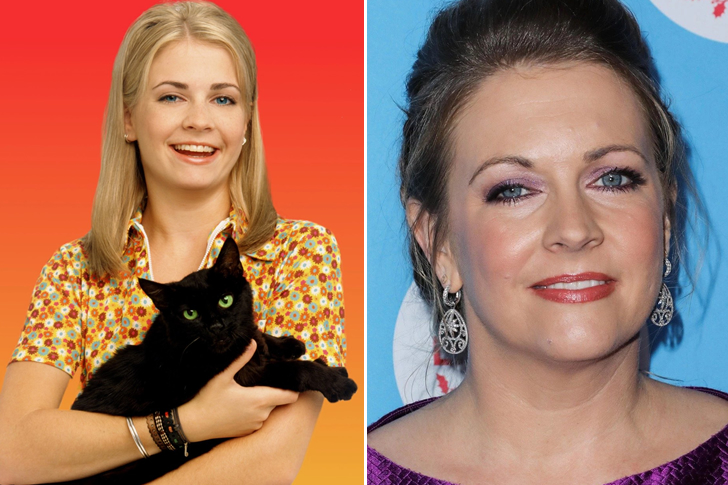 Melissa Joan Hart is a well-known American actress who has put together a successful career in Hollywood. As an actress, she appeared in numerous television shows, including sitcoms such as Clarissa Explains It All, Melissa & Joey, Sabrina the Teenage Witch, and No Good Nick. Besides television, she also holds acting credits in the films Drive Me Crazy, Rent Control, and many more.
You could say that Hart's love life is just as interesting as her career as an actress. In July 2003, she married a musician named Mark Wilkerson in the 2002 Kentucky Derby. The two's wedding ceremony was even documented in a TV miniseries called Tying the Knot, which Hart's own production company, Heartbreak Films, produced. Today, they live happily in Nashville together with their three sons.
Paul Reiser | My Two Dads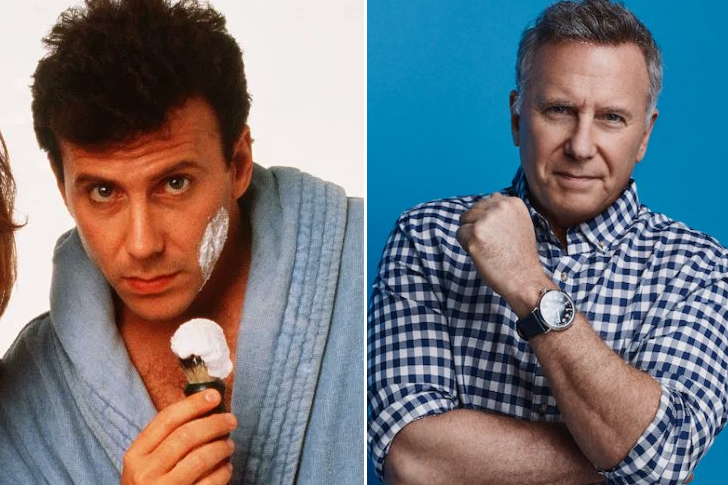 If you're a fan of the hit 1980s sitcom My Two Dads, you certainly know Paul Reiser. The 66-year-old star is a well-known American actor, and he's best known for his role as Michael Taylor in My Two Dads. Besides this series, Reiser is also recognized for his iconic credit role in another well-known NBC sitcom titled Mad About You. Let's just say that Reiser was one of the most recognizable television actors during his time.
Off the screen, he happily spends his downtime away from the entertainment industry together with his wife, Paula Ravets. The two tied the knot in 1988, and they share two sons named Ezra and Leon. He's certainly an actor who's found the balance between career and family as he's still in the business even at the age of 66.
Sarah Jessica Parker | Sex & The City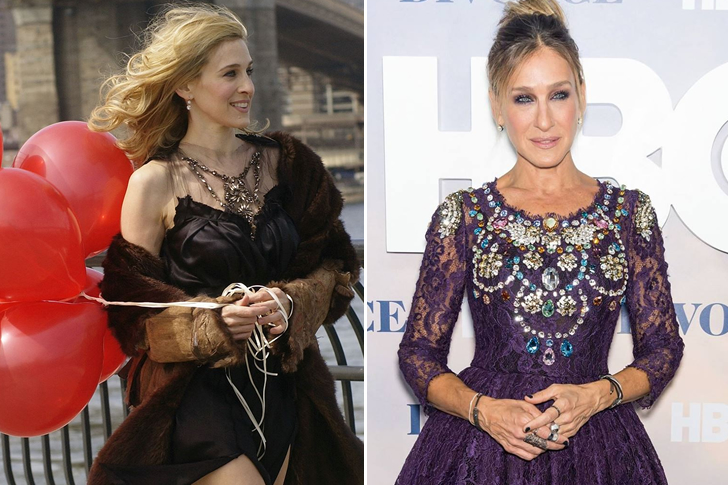 Sarah Jessica Parker has been one of the most recognizable actresses in the entertainment industry over the past few decades. She's undoubtedly best recognized for her credit role as Carrie Bradshaw in the iconic HBO television series Sex and the City. For her performance in the show, Parker won numerous awards and recognition. Some of the accolades she received are two Emmy Awards, three Screen Actors Guild Awards, and many more.
Parker continues to appear in various films and television shows to this day. Whenever she's not filming, she usually spends her time with her husband, Matthew Broderick. In case you're wondering, Broderick is also an actor, and this lovely and talented couple formally tied the knot back in 1997. They also manage to balance their family life and career as they share three kids, James, Tabitha, and Marion.
Sarah Michelle Gellar | Buffy The Vampire Slayer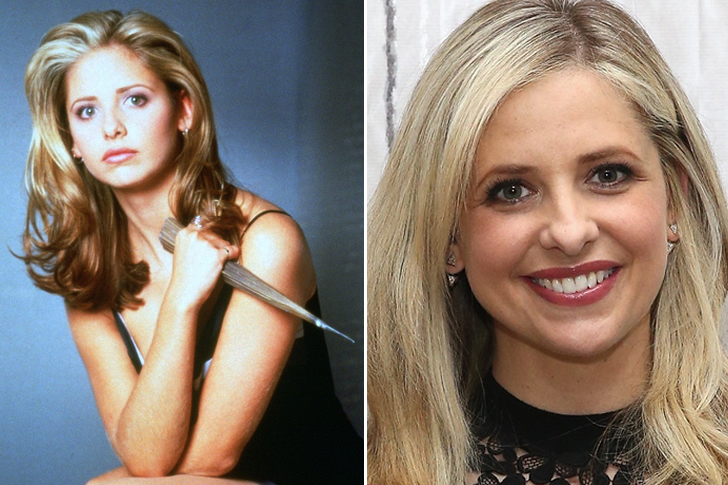 When it comes to well-known television actresses, Sarah Michelle Gellar is one who immediately comes to mind. She has put together a successful career filled with numerous television credits as an actress. Some of her most notable roles are in the shows Swans Crossing, All My Children, and of course, Buffy the Vampire Slayer. Besides acting, Gellar is also a producer and a well-established entrepreneur.
Today, she is in her mid-40s, and she lives together with her husband, Freddie Prinze Jr, and their two kids in Los Angeles, California. Interestingly, Gellar and Prinze met on the set of the 1997 horror flick I Know What You Did Last Summer. This couple eventually tied the knot in 2002, and they're about to enter their 20th year of marriage. We're certainly happy for these two, and we hope they continue to enjoy a long and fruitful marriage.
Tiffani Thiessen | Saved By The Bell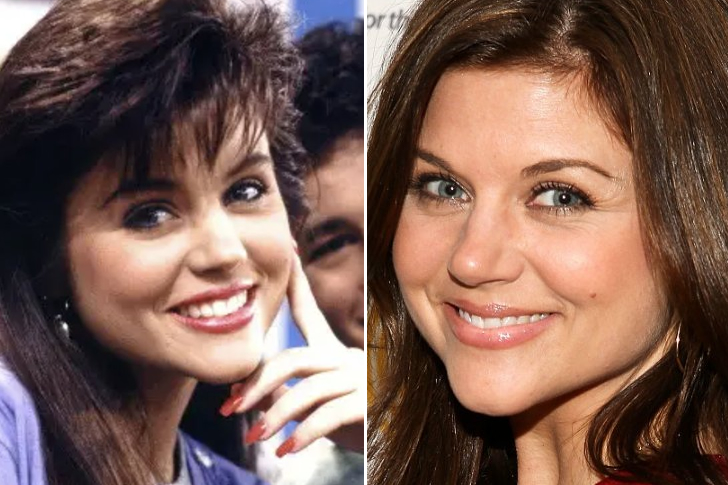 Before making her way into the acting scene, Tiffani Thiessen spent a significant portion of her childhood participating in beauty pageants. She even won the crown in 1987's Miss Junior America event. A few years later, along with landing a couple of other modelling gigs during her teens, including a spot on a Teen magazine issue, Thiessen got her first acting credit, starring as Kelly Kapowski in the sitcom Saved by the Bell.
Since then, she has worked on other projects, notably for shows such as White Collar, Fastlane, What About Brian, and Beverly Hills, 90210. She recently also landed a hosting gig for a program titled Deliciousness. Outside the big and small screens, Thiessen has dated a couple of celebrities, including her Saved by the Bell co-stars, Mark-Paul Gosselaar and Mario Lopez. Since 2005, she has been happily married to Brady Smith, with whom she has two kids.
You've Reached The End