60 Gorgeous Hairstyles Will Make You Look Younger
Sure, you may slather on some night cream and hope for the best, or you can take supplements to help your hair grow, but a lovely hairdo will make you appear younger. You can spend your credit cards on anything that will make you feel youthful, but if changing your hairstyle can make you look ten years younger in the mirror, it's time to visit your stylist. Just make sure you include pictures of the hair colour and cut that you want.
There is, however, one fallacy we can dispel right now: there is no such thing as a one-style-fits-all haircut for older women. However, there are a few pointers to help you have the style of your dreams. So, this season, freshen your look with eye-catching style ideas in various materials, lengths, and events. Check out our top picks for older women's haircuts that make you look younger!
Edgier And Layered Short Bobs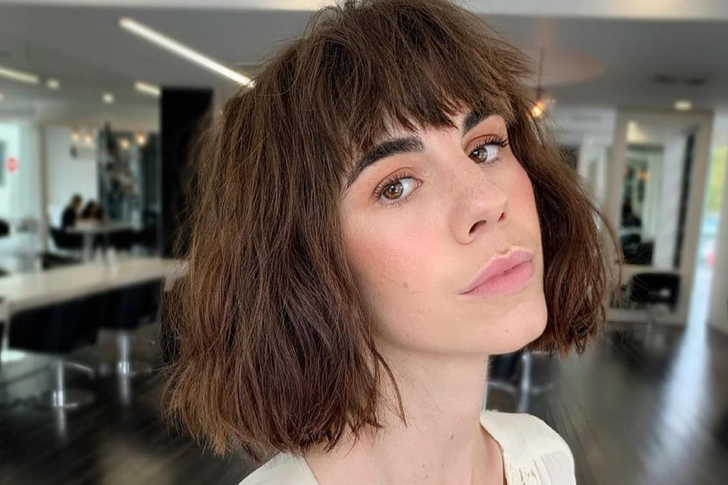 There's a bob for everyone, regardless of hair thickness, face shape, lifestyle, or age. The modern layered bob features a defined shape that sits around the jawline, framing your face and drawing attention to your most remarkable features. This style depicts a fabulous daily hairstyle for medium to thick hair with precisely razored tips. Heavy layering eliminates all unwanted bulk, making medium bob hairstyles (mob) more manageable to keep under control.
Layered hairstyles on thick hair allow for superbly sculpted designs, such as the curves cut into this blonde inverted bob. Long layers cut through your hair will add astonishing substance to your crowning glory. It's a trendy twist on a classic style to some degree. Work your fingers through your hair and sweep it into a deep side part for more drama to make this style your own. It looks great on those with round, heart, and oval faces!
Textured And Spiky
Another reason to keep thick hair short is that it looks excellent when trimmed in this year's popular layered hairstyles. The short and spiky hairdo is highly trendy in terms of female grooming trends. Short and spiky hair is a double whammy when making a fashion statement! It's daring and lovely!
Adding layers to a short style is a simple technique to add volume to the hair, which is especially good for ladies over 50 who have a thinner mane. You can spike the point-cut layers for a more casual look or smooth them down for a more refined finish. In most cases, an extra short trim is left alone to allow the hair to stand on its own. However, you can achieve a spiky style crediting to a bit of gel and water! It's a wonderfully bohemian "cool" everyday haircut!
Short Curly Bob With Fringe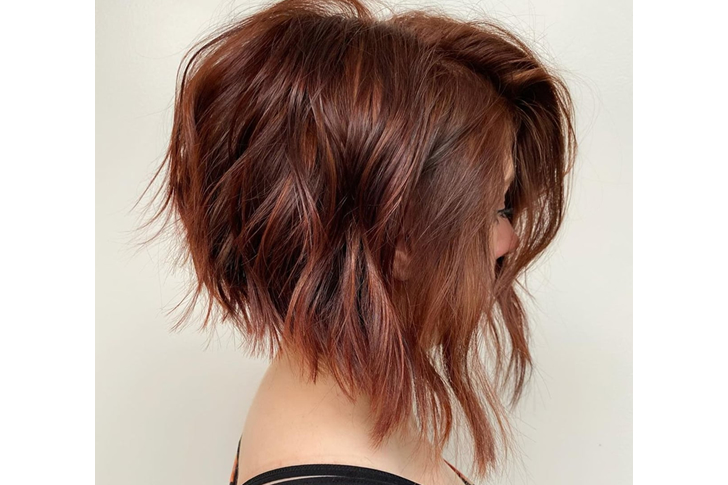 A curly bob with bangs is a trendy short hairstyle with lengths between the ears, neck, and fringe. It's a fashionable method to remove the thick weight from your hair and simplify your life by requiring less maintenance, product, and time investment. Bob hairstyles and fringes are inextricably linked, and having one without the other can leave a gaping hole.
Curly bobs may appear to be similar at first glance. You may play with finishes and textures, curl size, and highlights to create your bob one-of-a-kind. Because curly bob haircuts are naturally eye-catching because of their volume, the layering at the back assures that people will appreciate what they see. Above all, you'll enjoy how confident you feel in a perfectly flattering cut. To create a playful peek-a-boo look, comb over the longer side of your asymmetrical bob. It's a laid-back everyday look.
The Bold Quiff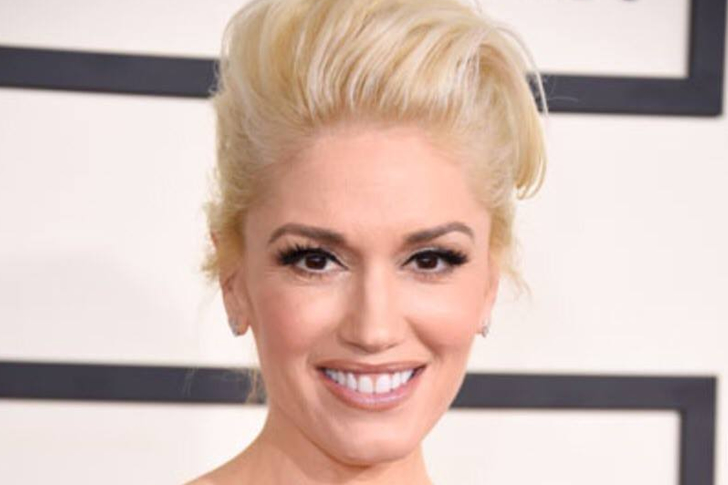 Don't let the bold quiff fool you into thinking it's only for the boys. This androgynous look is always on the catwalk and on the heads of notable A-listers season after season. To be honest, it works for both men and women (as proven by the likes of Gwen Stefani and Ruby Rose). So it's past time for the rest of us to catch up!
This is one of our favourite low-maintenance hairstyles for short-haired girls. It certainly removes the guesswork from the age-old topic of how to style your hair in the morning. Quiff short hairstyles are ideal for girls who wish to be a little more daring with their haircuts. The quiff also gives a degree of complement to any updo or even a half-updo. More volume at the crown is even better, and you'll seem bold, brilliant, and lovely. You can take it with you at any time.
Slimming Cut For The Round Face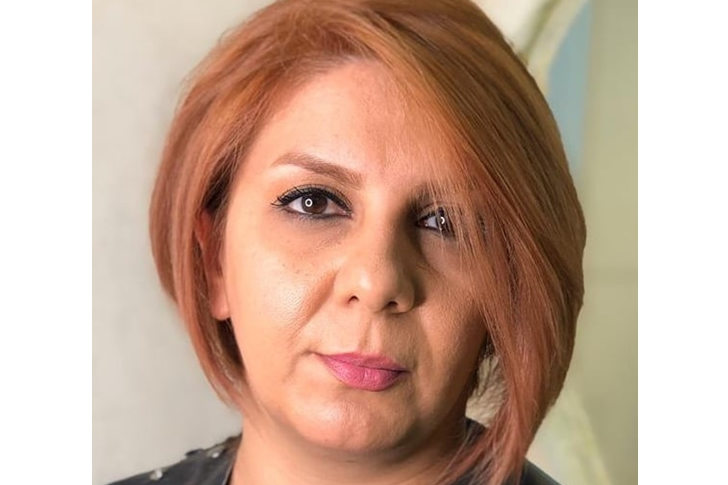 The appropriate haircut can hide some facial flaws in terms of structure, but it can also change the overall impression of your image. Credit yourself whenever you can divert attention away from a flaw in your appearance and redirect it to your stronger features. You've succeeded! According to beauty recommendations, women with round faces are frequently advised not to wear short hair. That isn't the case.
You can wear short hair regardless of your facial shape; all you have to do is choose the perfect haircut. Women with round faces look amazing with asymmetric hairstyles, especially if they're layered and a little mussy. Waves and haircuts with rounded ends that have been flat ironed are both attractive. Asymmetric bangs and a balanced hair colour emphasize your hairstyle and take attention away from your figure. The rule is clear: highlight some of your other features if you want to hide something.
Choppy Bob With Choppy Bangs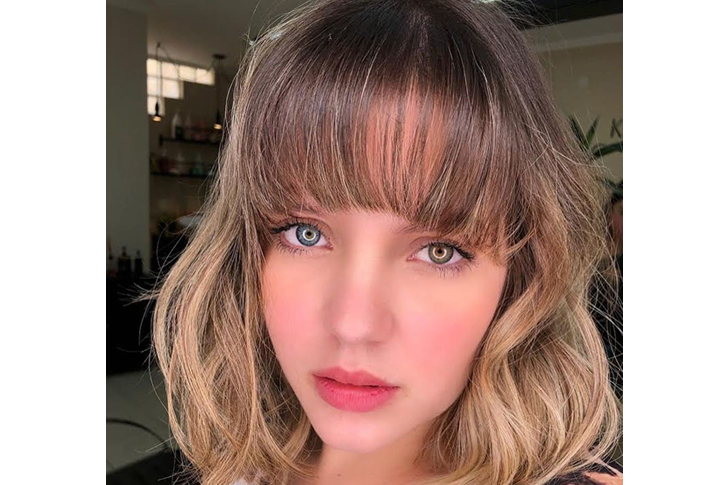 Bob haircuts and their edgier cousins, choppy bob hairstyles, no longer need an introduction. They've been around long enough to have adopted varying degrees of inventive and adaptable personas. The texture is enhanced by choppiness, and a textured cut is the simplest way to add interest points to shorter haircuts.
Unlike a typical short bob, a choppy bob is achieved by shaving rough layers into your hair to create a beachy, effortless style. And it's no secret that this bob is one of the most stylish and timeless looks available. This dramatic layered cut flatters every facial shape and hair texture, and it's perfect for just about every event. This softer version of the choppy bob looks great with a fringe. Keep your bangs light for the best results, and style the rest of your hair with a natural texture.
Chin Length Bob With Edgy Lowlights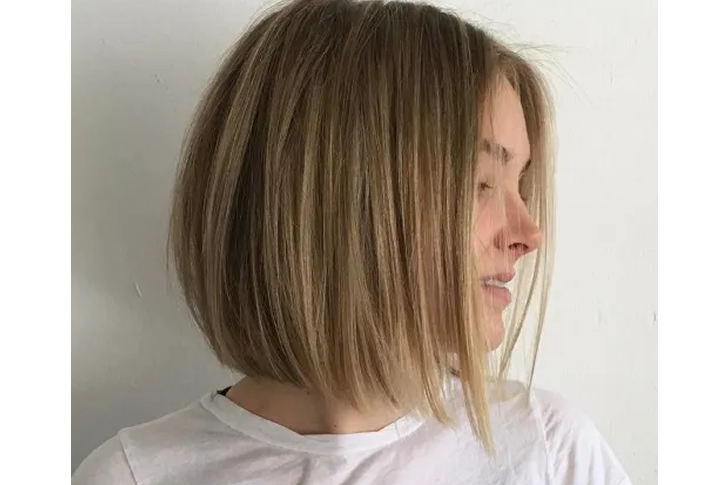 Are you sick of your hair being the same length all the time? Have you used up your investment money on styling your lengthy tresses? If not, we'll try a different cut. It's still short enough to pass for a bob, but it allows you to pull your hair back. It's also an excellent starting point for becoming even shorter. A medium bob hairstyle is often known as a chin-length bob.
It is a bob cut that terminates near the chin and the middle of the neck. This cut is the quickest way to have the "I-woke-Up-Like-This" hair—maximum "cool chick" points with the least effort. It's short, sensual, sleek, and easy to wear. You'll be astonished at how many chin-length hairstyles to choose from. Going chin-length is instantly eye-catching and draws attention to your face; it's a lot less hair to deal with.
The Long Shaggy Bob
The world of hair possibilities has reopened, and we can't wait to swipe our credit cards and have the pros style our tresses. The good news is that our time in hair limbo has forced us to consider our future haircuts carefully. The problematic aspect is choosing one style over the others.
This summer, two styles, in particular, are expected to take centre stage. The first is the bob, which comes as no surprise. It's simple, and stylish, and it feels good to be able to see our shoulders again after all that growing. The shag is the second style that adds oomph to the crown. It's a difficult one. However, there is another option: combining the two types. Typically, bobs don't have much layering around the crown, but the shaggy bob combines the rock-and-roll attitude and texture of a shag with the shorter, fresher collarbone-baring length of a bob. It's a match made in heaven.
Choppy Gray Pixie Crop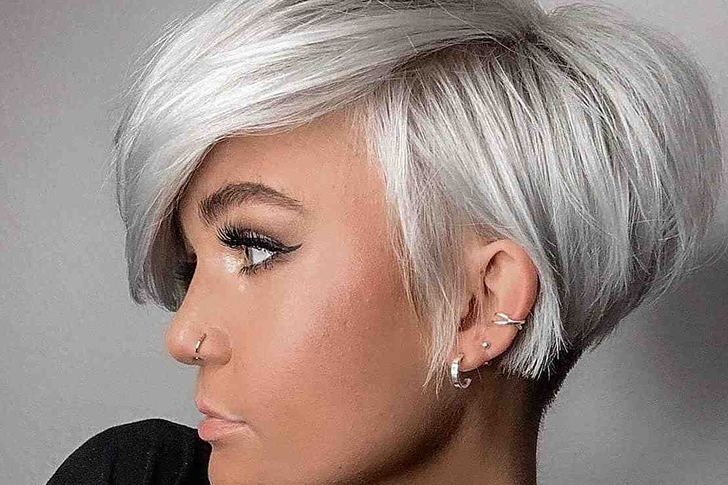 It's no surprise that ladies adore the choppy pixie cut. Short hair looks great on all facial shapes and is practical to some degree. It's simple to put together, and you'll be ready in no time. Classic, grey, pastel, and electrifying hues work well with this haircut. Even celebrities began to ditch their long hair in favour of trendy pixie cuts. Choppy pixies prove that long hair isn't required to be feminine and elegant.
There is no age-appropriate style, yet a disconnected haircut might be too much for a working professional. Allow your hairdresser to add some "neat" texture throughout if modern pixie cut hairstyles appear too mainstream for someone who merely needs a little attitude. Sticking to the basic cut but also going for trendy hair colour, such as this lovely silver, can do the work in giving that missing grit and a bit of shine.
Voluminous Cut For Women With Fine Hair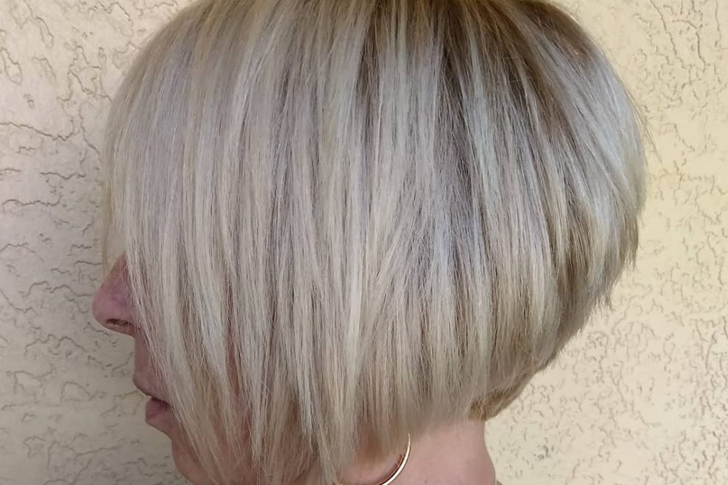 It's no secret that fine hair means styling investments. It could be dull, flat, and lifeless. Although achieving the perfect, full-bodied look and illusion of thickness is simple with suitable fine haircuts. The golden rule of faultless appearance is that the shorter the hair, the fuller it appears! Add layers to help you achieve that desired volume, and go for messy updos and other medium-length hairstyles for fine hair.
Experts believe that many layers of thin or thinning hair will detract from overall density and make the hair appear much weaker. Instead, ask for "invisible" layers that are seamless and can be deliberately put throughout the hair to stimulate mobility. Regular hair trims and shape-ups are essential, regardless of the cut and style. Staying on top of any breakage or split ends and maintaining a healthy form while growing is critical.
Long Hairstyle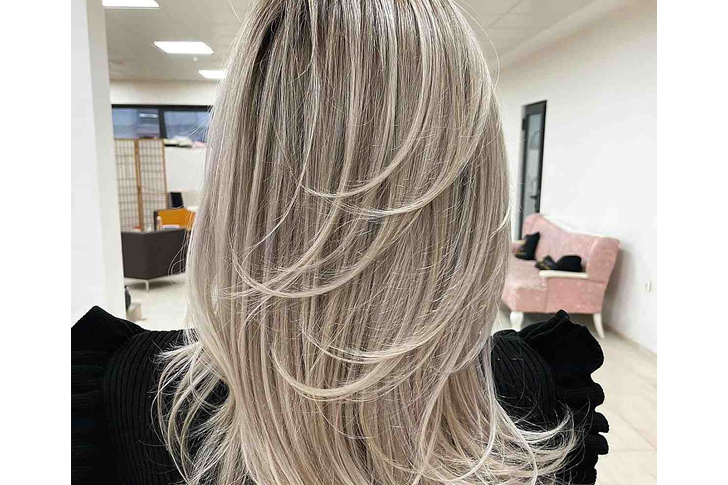 Long hairstyles for women over 60 work with texture to fit grey and thinning hair. Still not convinced? Take a look at Julianne Moore and Michelle Pfeiffer. They are accomplished stars, and they look brilliant and stunning. It's now possible to remove decades from your face with sophisticated styling and cutting techniques. You may look fashionable, up-to-date, and refined with layered cuts, perfectly placed highlights, and bangs even at your prime age!
From beachy waves to ruffled ponytails, they let us add texture and elevate the roots without reverting to outmoded bouffants. Hairstylists and beauty experts agree that the most proper haircut for women over 60 is the one that makes them feel they're most glamorous. Warning: Long hair might be high-maintenance, and you may use your credit card more. But the trick is to maintain your tresses regularly with deep conditioning and monthly trims.
Tapered Rounded Bob With Feathered Layers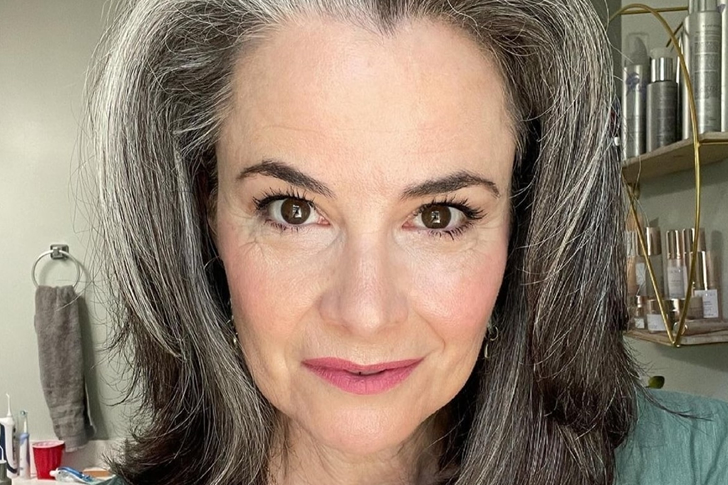 It makes sense to explore a crop if you find your hair becoming notably thin and weak. You'll help your hair look healthier by removing damaged ends, and it'll be easier to give your roots the lift they need by removing some extra weight. You know those annoying strands that are broken at the roots and protrude haphazardly, giving your hair an unattractive fuzziness? If you acquire a short textured haircut, you can gloss over them.
Certain hair fads come and go, but a bob haircut will never go out of style. Rounded bob hairstyles are currently one of the most popular methods to update your look this season.
A tapered bob haircut is a short haircut created by cutting your hair in varying lengths to give the illusion of additional texture and dimension. Layers can add or take away volume, working on varying degrees of textures and face shapes.
Asymmetrical Pixie Cut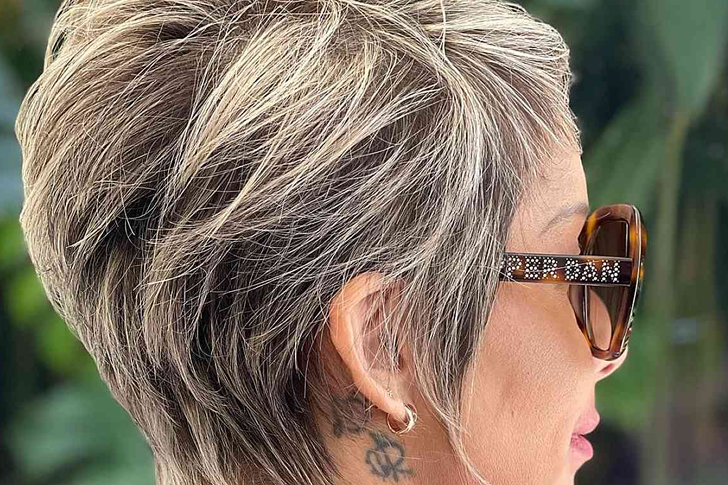 Contrary to widespread assumption, pixie haircuts for women over 60 can seem current and appealing. You have to locate your ideal short crop and accessorize it with the correct item. To appear considerably younger than your age, you must match your new haircut to your facial shape. With angled asymmetrical haircuts, you can balance out an undefined jawline and prominent cheeks. Pixies with asymmetry can have a wide range of appearances.
You can change the length of your pixie and experiment with textures, such as straight/choppy and wavy/choppy. Colour will provide interest points to your style, whether a solid pastel hue or a two-tone hair colour option with natural-looking colours included. On the plus side? You can always turn into a traditional pixie if you don't like how it appears—unlike the basic one where it's gone once your hair hits the flooring.
Wonderful Wedge Haircut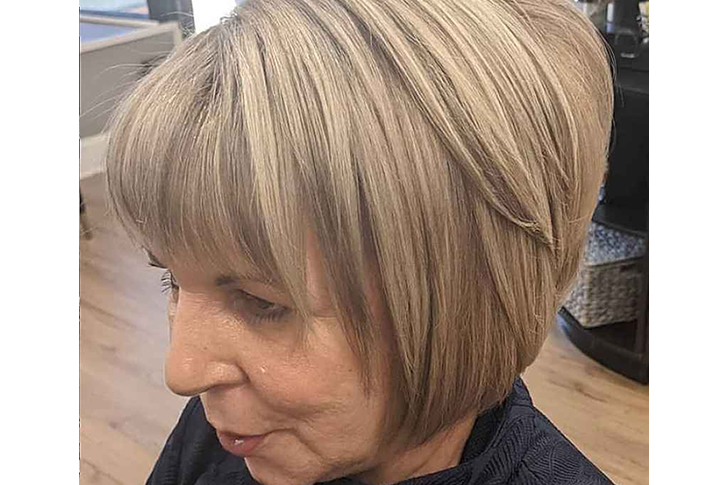 Wedge haircuts are a timeless style that first gained prominence in the 1960s. Today, for ladies over 60, it's making a resurgence in various kinds and modifications, giving an old classic a trendy boost. Wedge haircuts are the most popular choice for thinning hair among seniors. A hairstylist can produce a beautiful asymmetrical fringe by using the natural pattern of the hair.
Soft bangs, inversions, and layers modernize the look, similar to a bowl cut. This hairstyle works best with straight hair, although you can also wear it with loose curls. Wedges are lovely for short hairstyles because they have a flattering design that allows you to have a voluminous crown and a clean neck. Play with layers, textures, and hair colours if you want to opt for a fantastic wedge. Start your money management now and have the best stylist to work on your hair.
Edgy Shaggy Mullet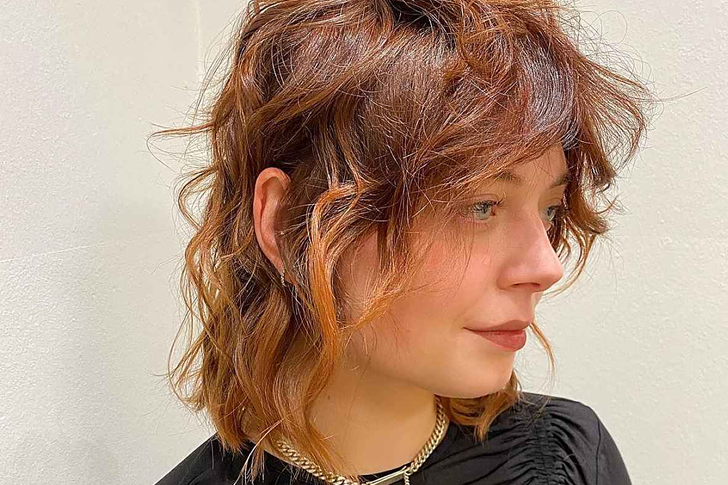 The female mullet is one of the few hairstyles that warrants a second chance. The mullet, once considered a no-no hairstyle, is making a comeback. Today's version of the short-up-top, long-in-the-back style might persuade even the most adamant opponent to give it a try. The mullet has reached new degrees of awesome.
The short mullet, or "shullet," is a newer variant of the mullet that is softer and has less of a length variation. Thanks to superstars like Zendaya and Miley Cyrus, who revitalized the style and rocked it better than ever, the mullet has become one of the top hairstyles for women in 2021. The modern mullet is fierce and likely to turn heads, and it's ideal for a solid and rebellious style. While celebrities like Dolly Parton wear the classic mullet on the red carpet, a new shaggier manner presents a more seductive, calm, and modern edge.
Edgy Silver Pixie Cut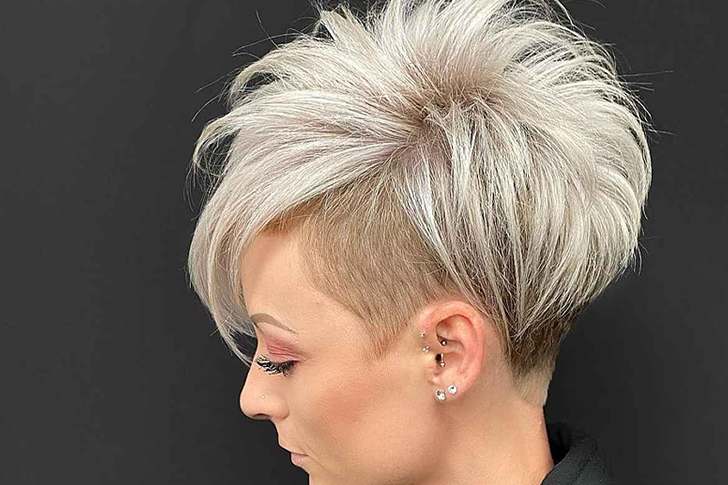 Pixie haircuts for women over 60 encourage you to quit counting down the days and start living! This well-known pixie cut is a woman's greatest friend, adapting to any age, hair type, or face shape. Pixie has a variety of faces, some of which have wrinkles. However, who says they have to impede being beautiful? Only fools would be concerned about their advanced age, as every intelligent lady understands that her sacred number is a source of pride.
Look for a selection of edgy grey hairstyles that make a statement for women who want to spice things up. They're daring and imaginative, and they don't mind turning a few heads. There's something for everyone, and seeing women credit unorthodox grey hairstyles is an inspiration. Tiny bangs nod to the punk era, geometric sides shake off convention, and razor-sharp lines show disobedience. It demonstrates that you are self-assured and aren't scared to deviate from the norm.
Chin Length With Curls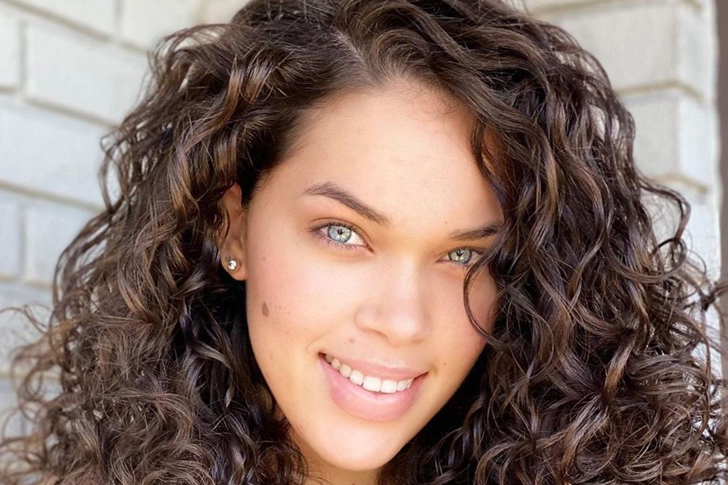 We admit how challenging it is to find the right haircut that doesn't give you the pyramid look if you have curly hair. One of the most excellent options is a curly bob with appropriately trimmed layers. It gives your hair a beautiful form and highlights your unique curl pattern.
Going shorter with curly hair can be intimidating—and risky—because your locks may be prone to developing extra body, which could alter the contour of your cut. Because it takes advantage of frizzy hair's natural curly nature, a wavy bob looks great on it. Ask for a deconstructed bob with free layering to ensure your stylist understands your desire for a tousled look. Apply a styling spray for a one-step treatment that prevents frizz and defines curls. This product accentuates and defines your natural curl pattern to some degree, giving you a touchably soft definition.
Messy Choppy Pixie Shag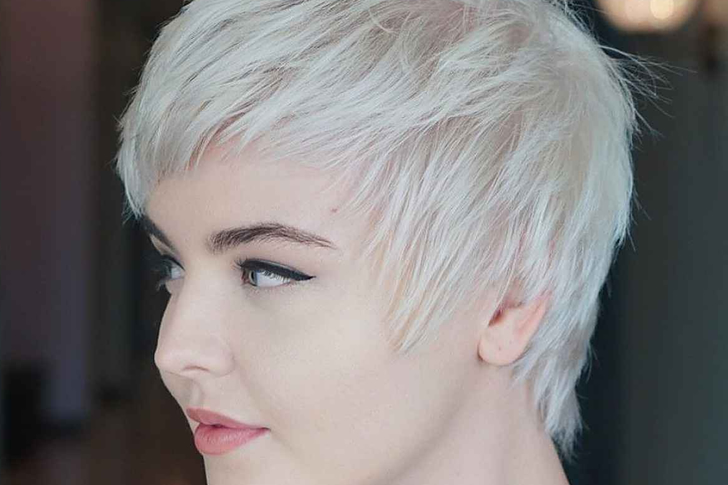 Did you know that the fashionable pixie cut is named after the mythological Pixie? This cut is the most fantastic option for a versatile style, especially if you have short hair and want something different or are considering a large chop. A textured and choppy pixie cut is an extremely short haircut with textured and choppy layers. If you have thin hair, the pixie shag is a perfect choice.
You can pull off the shag trend whether you're a boyish female or a traditional girly woman. It exudes bravado and will undoubtedly highlight your personality. One of the reasons to credit this pixie style is the ability to achieve a wash-and-go haircut. It works wonders if you have naturally wavy or curly tresses. The short shaggy style will give your hair more texture and movement. In two words, it's effortlessly chic.
Shoulder Length Long Bob With Bangs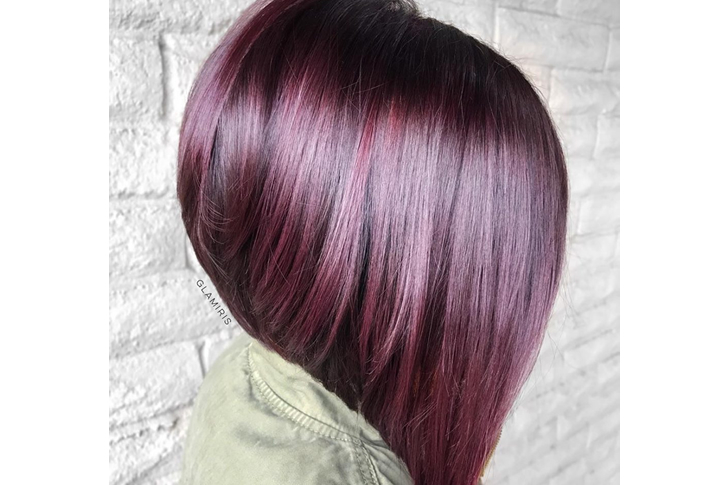 A long bob with bangs is a style that features a fringe that falls between the shoulder and collarbone. A long bob, sometimes known as a "lob," with bangs is one of the most flexible bob haircuts ever developed. Shoulder-length bobs are long enough to style easily yet short to seem clean and light. This cut works with straight, wavy, curly hair textures, so there's no reason not to try it out.
Depending on your face shape, you can customize this cut to meet your specific needs and create the illusion that you desire a balanced and softened appearance. Getting a professional consultation is essential if you want this haircut to work for you. You'll want to consider your face shape, the facial traits you want to emphasize, your lifestyle, and the degree of maintenance you're willing to commit to.
Modern Blunt Bob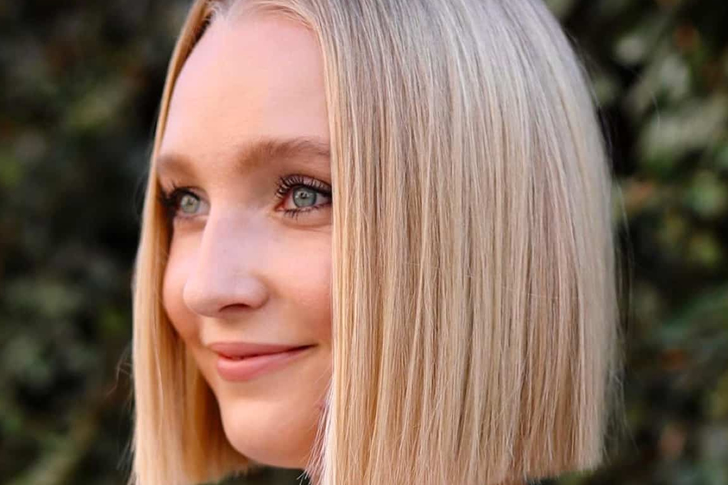 In 1909, renowned Polish hairdresser Antoine de Paris began offering his stylish, cafe-society clientele a chin-length cut inspired by Joan of Arc, which became known as the "snip heard 'round the world." It fell out of popularity during the Great Depression of the 1930s. Yet, the bob saw a brief comeback in the 1960s, thanks to another star hairdresser, Vidal Sassoon. The bob, however, has made a strong comeback in our present times.
After all, why not? The haircut is low-maintenance, but the face-framing style also draws attention to your attractive features. The bob's secret is that it can look nice on anyone with the appropriate cut. The blunt-cut bob is a surprisingly adaptable haircut, whether worn with a deep centre part and textured waves or sleek and classically straight. So, gas up, go to the nearest salon, and channel your inner "biker babe."
Sleek Blonde Short Bob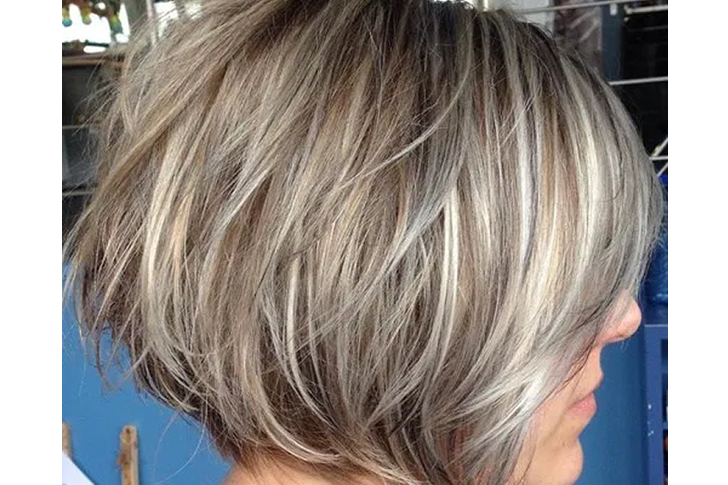 If you're tired of lengthy haircuts and dark or colourful hair colours, slashing down to a light hue and a cropped cut can be refreshing. This year is the year to be bold and revealing, and with so many colours of blonde to choose from, you're sure to find one that suits your personality. You'll have a style that's oh-so-flattering when you pair it with a bob cut that takes on the form of your face!
This haircut looks great on people of all complexions and hair textures. Using the right products and styling investment in-between visits can make or break the life of your haircut. Consult your stylist for the most up-to-date advice! Are you convinced that there are plenty of good reasons to attempt this traditional, seductive option? Then try one of the blonde bob haircuts to change up your look.
Salt And Peppered Short-Stacked Bob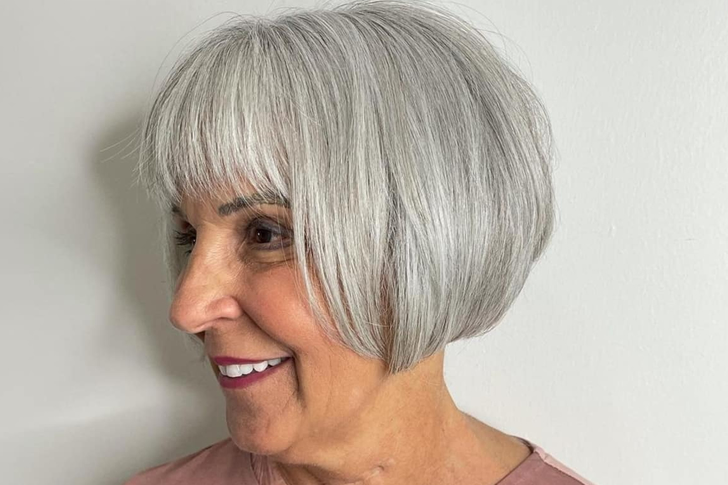 Many women are self-conscious about their first grey hairs and use permanent colours to hide them. While these greys are few and far between, and you are still young, it makes sense. You can go blond or flaunt your silver strands with pride and flair when it comes to greying hair. When could you have that stunning silver tone that looked so natural on you?
Usually, women want to cover up grey because they look younger. However, today even younger celebrities who can work with the best colourists and have whatever hair hue they want to opt to go grey. For instance, check Rihanna or Pink's grey hair looks. It's becoming a trend that you shouldn't leave without attention, especially when it offers you so many perks. Imagine saving your investment money and leaving all those pains when trying to achieve the perfect hue.
Wavy Medium Length Shag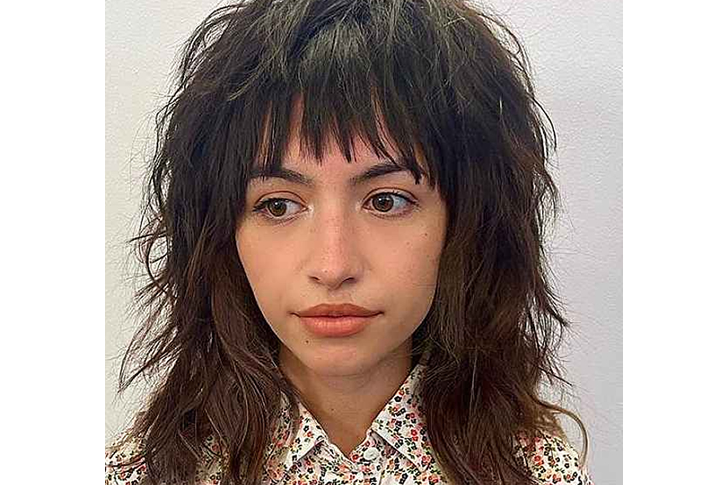 What could be more trendy these days than medium-shag haircuts? It will look great curly, wavy, or straight and suit all hair types. In seconds, a shag looks effortlessly gorgeous! Your hair is also long enough to put up if you get too hot or don't feel like wearing it down. The three elements of a shag hairstyle are choppy close-cropped layers, bangs, and a centre part.
The shag hairstyle is mainly rock 'n' roll, with its carefree, mussy look. The modern shag is choppy and textured, but it doesn't make you appear like you're in a hair metal band from the 1980s. It looks current while referring to past icons like '70s rock stars and Jane Fonda. Shag cuts are ideal when they aren't overdone. You've seen the look: perfectly blow-dried hair with no stray hairs. Now, credit to that shag for keeping your look current and alluring.
Long Pixie With Side-Swept Bangs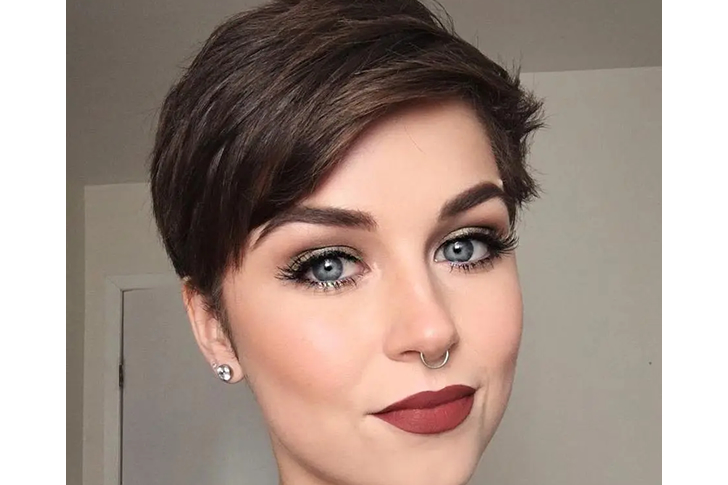 For those who want to look quite hip regardless of how much grey hair is present, a long pixie with side-swept bangs is perfect for adding to one's overall appearance. While it may have garnered some unwanted reputation on the internet, it is still a popular hairstyle among women. The side-swept fringe works best with a low side part. The style is complementary to round faces, which gives off a very sophisticated yet simple vibe.
Unlike many trending hairstyles, a long pixie with side-swept bangs is largely flat. Thus, anyone wanting to try this hairstyle does not need a big investment in styling. This cut works perfectly with either straight or curly hair. However, straight hair is pretty much the ideal hair texture, as it showcases what this particular hairstyle offers and brings out the natural features of one's hair.
Wavy Bob With Loose Waves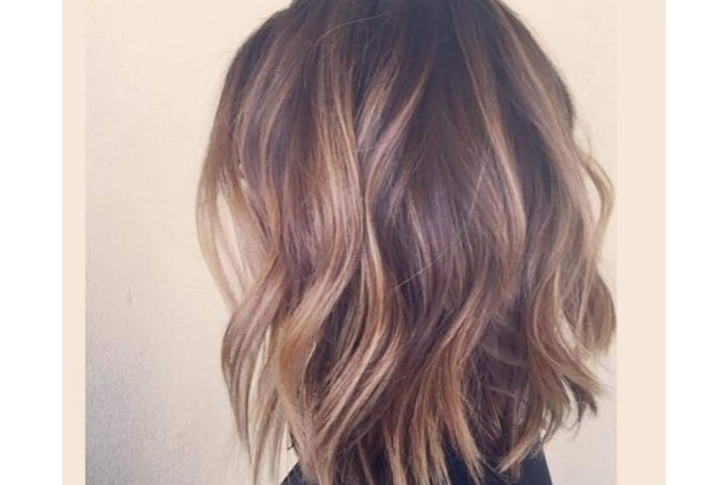 In recent years, the bob cut has reclaimed its status from a hairstyle reserved for geeks and old-schoolers to one of the most well-liked hairstyles today. Its comeback can get credit from celebrity trends in the mid-2000s. From the style, variations have been derived over the years. One of these styles is a wavy bob. The style complements women with square and round-shaped faces when combined with loose waves.
It gives height through the crown and greatly highlights the eyes and cheekbones. Thus, they have been noted to be quite perfect for women aged 60 and above. Given its short length, styling it to one's liking is limitless and can lead to some daring combinations in the process. In addition, loose waves complement the wavy bob quite well, giving off an alluring vibe.
Pixie Bob For Straight Hair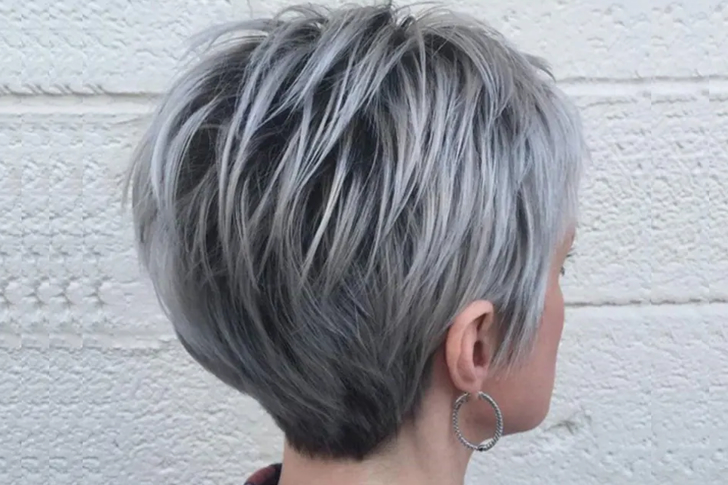 Currently, bob cuts of varying styles have become chic for many women regardless of age. From celebrities to politicians, it has become more ubiquitous over the years. However, a pixie bob variation is quite even chicer, especially for women over 60 years old. The haircut is perfect for those who have straight hair.
Essentially, a pixie bob is perfect for straight hair since it gives a flattering effect to the head, giving the impression that you have thicker hair than usual. In addition to being ideal for straight hair, pixie bobs are quite practical as less time and investment are needed to style your hair further. Spraying a volumizing spray to blow-dry while using a vent brush is just the maintenance you need. In addition, you can pretty much experiment with an array of colours to dye your hair to compliment the haircut.
Medium Length Hairstyle With Bangs And Layers For Older Women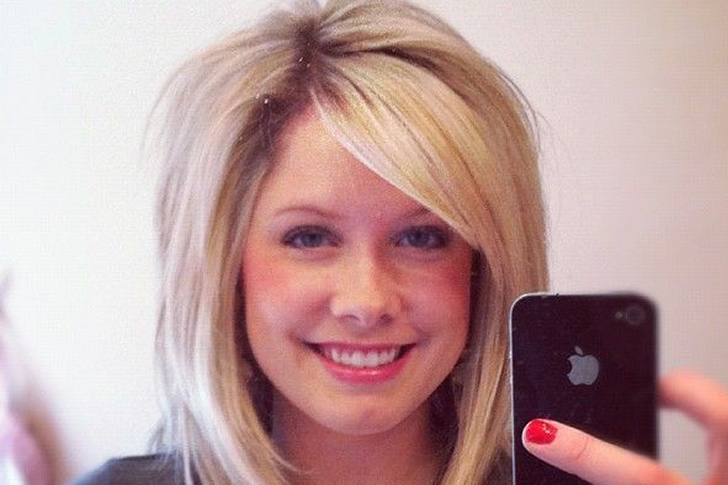 An unfortunate fact of aging is thinning hair. As such, options for a lot of older women for haircuts are less than most people. However, it does not mean that there are no hairstyles available to make women 60 years old and above look cool and modern. An ideal hairstyle would be a medium-length haircut complemented with bangs and layers for those who fall within the criteria. This particular style aims to give off the illusion of thick hair.
Thus, it boosts confidence in the wearer. To make the appearance much younger, add on some bangs. In addition to looking quite cool and beautiful, it is also easy to maintain, just like so many haircuts available to women in their senior years. Thus, it does not require that much investment in hair products.
Layered Bob For Ladies With Thick Hair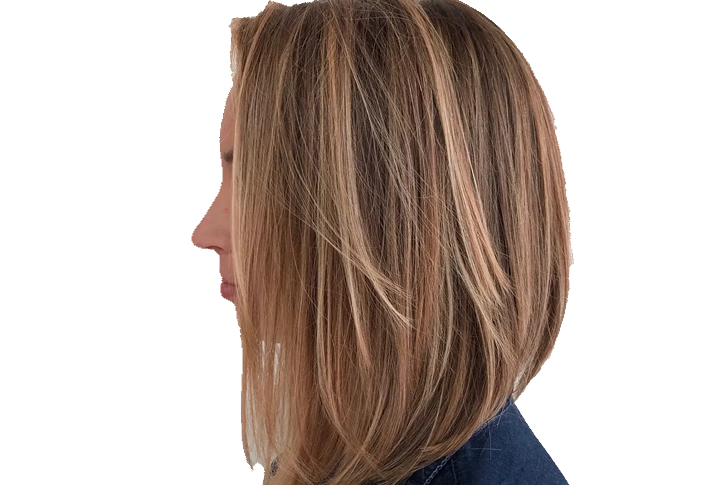 Among the many different forms of bob cuts that are known, a layered bob is perhaps one of the best-looking. With its classic shape, it is perfect for ladies who have thick hair. The layered bob is a bob haircut cut in layers of different lengths. The goal of the haircut is to give depth to the hair and add contrast through the different layers present.
The haircut has been quite popular and is a great upgrade from your typical bob cut. With a layered bob, you can customize it to make some graduation longer or shorter to a degree. For example, you can modernize it by making the graduation in the back strong while leaving the sidelong. Like most bobs, this one can be worn at any length and is guaranteed to be very acceptable in any setting.
Classic Layered Cut With Balayage To Cover Natural Grey Hair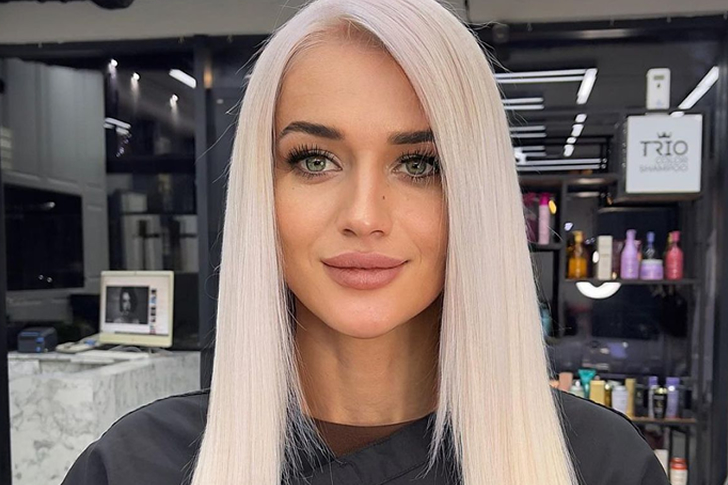 This one is perfect for those who are over 60 women and do not want to have their grey hair seen. This hairstyle looks amazing when combined with blonde and brown hues to cover grey hair. You can say goodbye to perms and helmets to cover your grey hair with this cut. If you have fine, straight hair, you can achieve fuller and thicker hair with the right cutting products and techniques—if you can instruct your hairstylist to do so.
Based on the photo of the woman with this style, her hair is quite light and airy, with fringes, layers, and angles found at varying degrees. Haircuts for women with fine hair work much better when adding round layers. To add further to the style, blow up your hair in an upward motion to give it depth and use round brushes to achieve that perfect look.
Shag With Curtain Bangs For Long Hair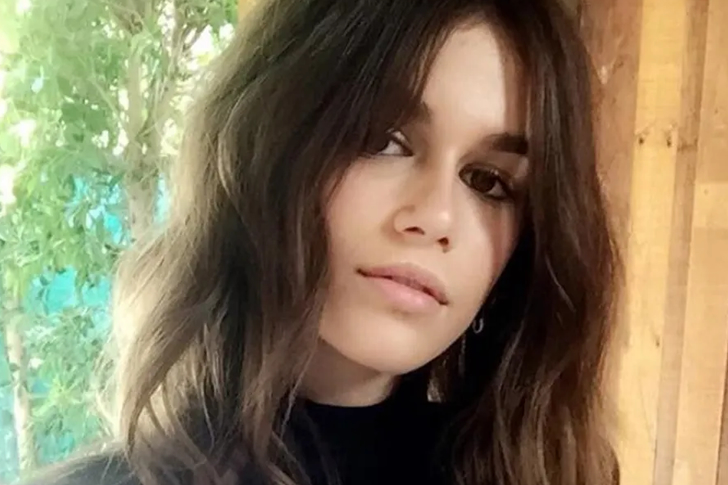 For women who have very long hair, one of the best hairstyles you can wear is a shag. A shag is pretty much suited to every face shape, whether square or rounded. It adds allure to your face and makes you quite sassy and sophisticated. While this hairstyle has been known for decades, it made a comeback in recent years, starting in 2017, with various celebrities donning the style perfectly.
To complement the shag hairstyle, pair it with curtain bangs, especially for those who have long hair. That way, you can easily amp things up to a big degree. Curtain bangs can soften the face and appear especially stunning for people with long or oval faces. Like many hairstyles for women 60 years old and above, maintenance for this style is not that intensive. You can just use a round brush to style the shag slightly away from your face and add face-framing layers to add symmetry and elegance.
Face-Framing Short Haircut With Bangs And Glasses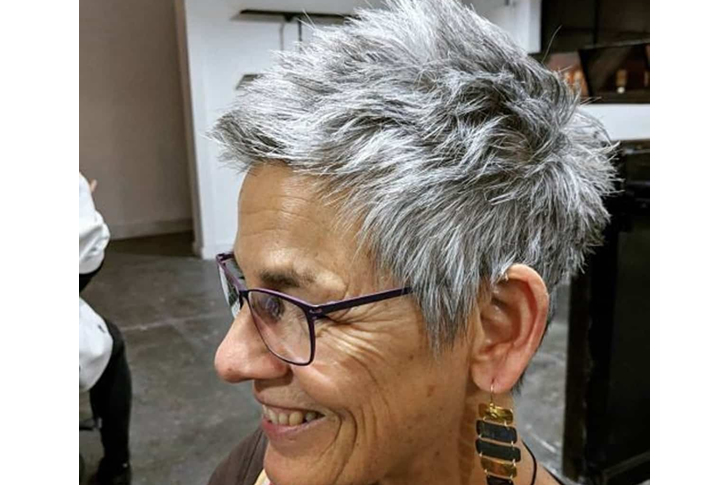 This is the perfect short haircut for women who often wear glasses as part of their overall appearance. According to a stylist from Georgia in the U.S., the haircut is quite fun and very stylish. For women 60 and above, styles to add further charm to your hair are limitless. While many may say that having a short haircut with bangs can make you look goofy, that seems not to be the case.
Unlike many forms of hairstyles and haircuts, this type is customizable. Thus, you can add a little bit of tint or even apply an array of colours to your hair to give off a unique look. For example, you can have bangs with your short haircut. Overall, the customizable nature of this particular style means that you can surely make an investment to go wild with your preferred look.
Short And Stacked With An Undercut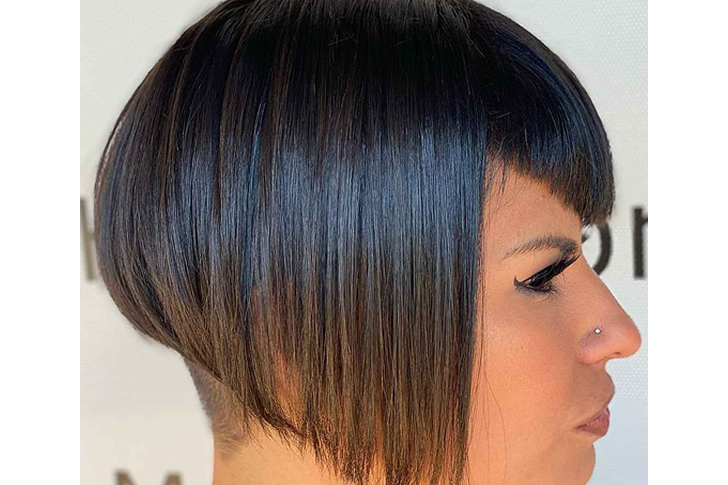 It's no wonder that undercut bob haircuts have been sweeping the globe in recent years, as when done right, this hairstyle flawlessly showcases your best features. We credit every woman with her appearance now and then. Start your new adventure with one of the undercut bob styles for a unique look. What is an undercut bob? First and foremost, it's an edgy, contemporary-looking style that everyone can wear!
On the other hand, an undercut bob haircut is when one side of your hair is kept shorter. Suppose you've always wanted to appear like a superstar. In that case, this hairstyle will put you in the company of Scarlett Johansson, Victoria Beckham, and Miley Cyrus, all of whom are known for their iconic bobs and undercut hairstyles. It's simple to style, so you won't have to spend hours in front of the mirror every morning.
Angled Bob With Bangs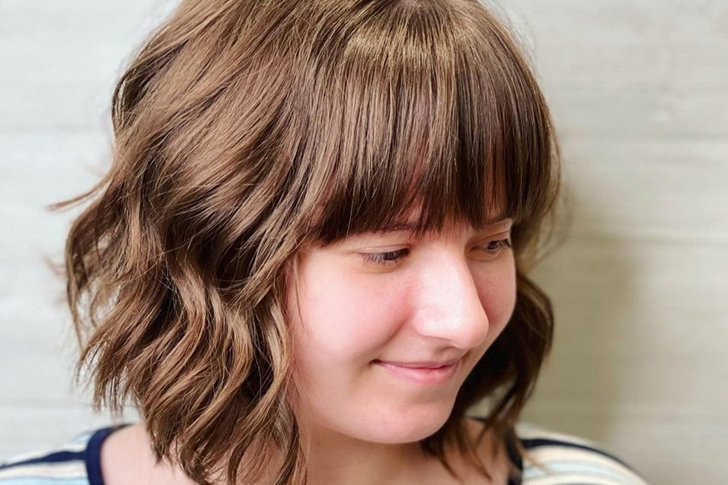 The angled bob with bangs is a pair of bob haircuts short in the rear and longer in the front. If you want to frame and accentuate your facial structures while also adding a dramatic edge to your style, a fringed haircut is a way to go! Short bangs provide a fun touch to any inverted bob haircut, and they're pretty cute! Full bangs will give you a bolder look, but you can alternatively go for a gentler appearance with a side fringe.
Nina Dobrev, Julianne Hough, and Emma Stone revealed their nicely formed bobs on the red carpet. It's versatile, from loose, shaggy bobs with wispy bangs to straight and clean cuts topped with a full, blunt fringe. Depending on how long you want your hair to be, you'll need to spend investments for maintenance and appointments. A monthly trim will suffice if you plan to keep your cheeky cut for a long time.
Very Short Layered Bob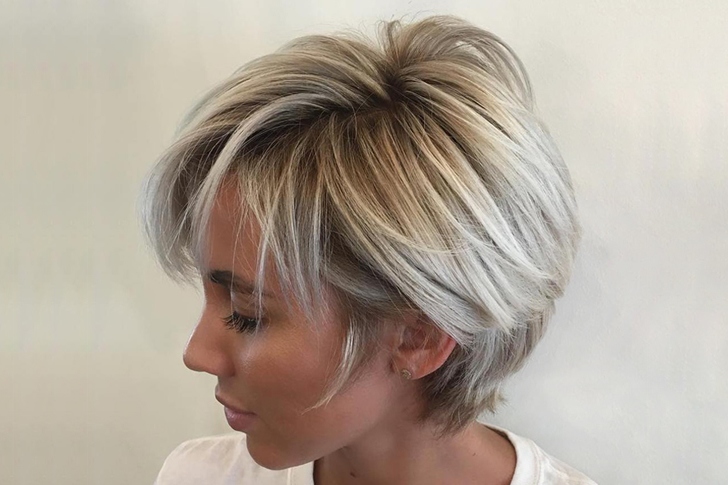 Forget about everything else; short layered haircuts for ladies are the trendiest! Short haircuts are here to stay, whether you opt for a sultry bob, a playful cut, or something in between (like a pixie bob). A short layered haircut can make you appear much younger to some degree. You will exude a positive attitude that people around you will observe. A short haircut looks suitable for women over 60, although it also looks great on younger women.
Raquel Welch, a style classic and source of inspiration for women of all ages, demonstrates how effective a short haircut with many feathery layers can create a playful and youthful appearance. Your straight locks will fall exactly in place on their own, so you won't have to spend hours getting ready to go out! A short, layered cut is just what you need to breathe new life into your thinning locks.
Layered Face-framing Cut With Bangs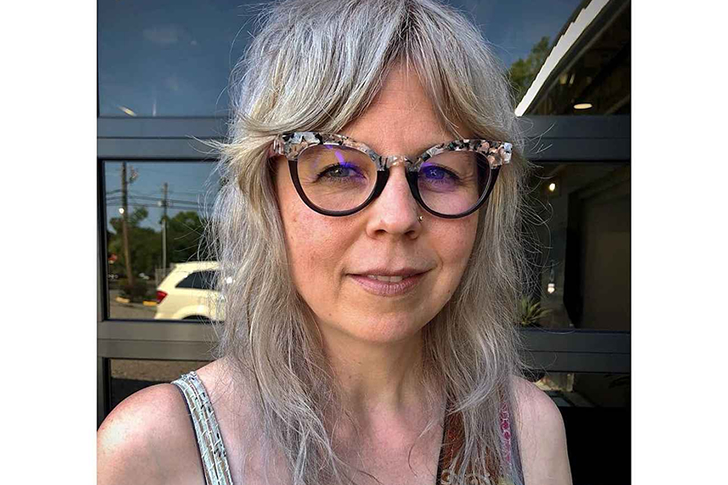 Face-framing layers are unlike any other hairstyle element in being equally attractive, feminine, and adaptable. Face-framing elements can be made shorter or longer, softer or more defined to highlight the best characteristics of almost every face shape. Although adding structure to the front of your hair isn't a huge change, it has a substantial influence and several benefits.
Even if your strands are long enough for an ear tuck, you get wispy sections around your face when you put your hair up in a bun. Face-framing layers, unlike ordinary bangs, grow out gradually. It means less credit card usage for salon visits. While layers are one of the most effective methods to dress up a lengthy hairdo, we can't get enough of facial framing. To create distinct appearances, part the strands in the middle or wear it swept to one side.
Pulled Back In The Middle Of Long Curly Hair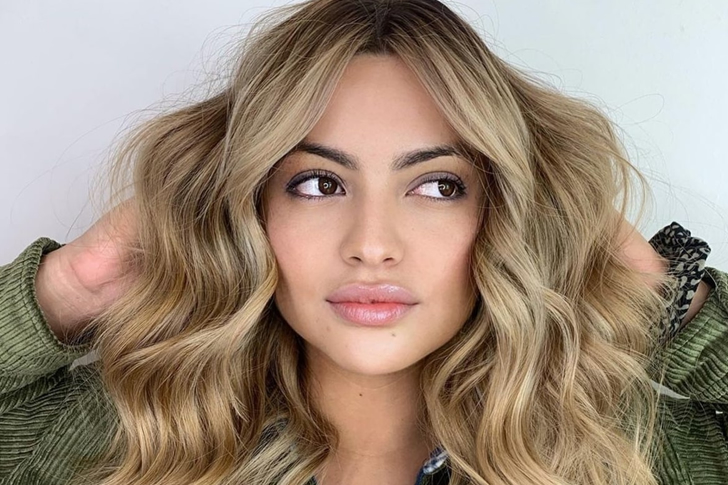 The timeless princess look is one of the most popular and beautiful hairstyles. A good amount of curls and fringes are essential to enhance the look of long hair. Curly hair can be a blessing. But it can also be challenging to some degree. Some ladies prefer to keep themselves open to bounce them around and feel liberated. In contrast, others prefer to keep them fastened to try out different experiments and create varied elegant styles.
Pullback hairstyles are a type that holds the front hair knotted and managed while still providing you with a variety of attractive looks to wear and appear stunning. The curly hair in the back will give you a lustrous appearance. The evergreen retro look with curled waves at the lengths and ends of the hair to make the hair look voluminous and dense will go with any apparel, increasing your overall appearance.
Neck-length Cut With A Side Part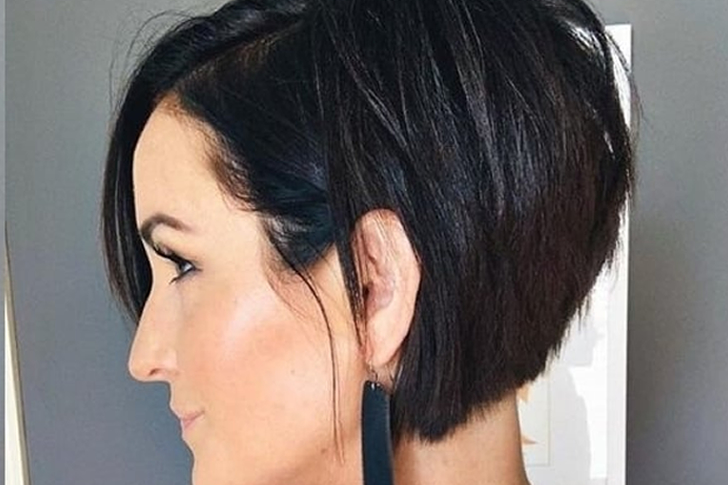 Any bob hairstyle with a side part is known as a side-part bob haircut. The parting might be minor or significant, with a weave or sew-in with a closure to open up the other side. The divided bob puts a focal point on one side and is a great way to show off braids, an undercut, or simply your finest side. Side-part bob haircuts have a fresh, modern, and younger vibe.
This year's cut and style for ladies of all hair kinds and ages are one of our favourites. Are you looking for an appearance that is both elegant and professional? You can't go wrong with any of the available neck-length hairstyles. The neck length is likely to get the correct reactions. The lovely cut falling across the eyes recalls the best starlets on the silver screen with slightly longer locks. It is an exquisite, striking look that is worth your investment money.
Short Graduated Bob
A graduated bob is a bob with greater length in the front and volume in the rear. This haircut, also known as the stacked bob cut, is made up of layers piled from the back and progressively increases in length as they go to the front. Graduated bob haircuts are a terrific alternative for women who want a simple yet beautiful haircut. It provides both volume and a lovely silhouette of your stylish bob cut.
Suppose you want something unique to credit a new season or go on a fresh start. Trend-setting graduated bobs with a magnificently stacked back can be geometric and edgy. Do not forget to add the latest hair colour trends, including mild neutral blondes, beige-blonde, yellow highlights, and a magnificent dark-brown bob with fantastic orange highlights. This lovely hairdo features subtle curves that perfectly complement your look.
Classy Mid-Length Cut With A Side Part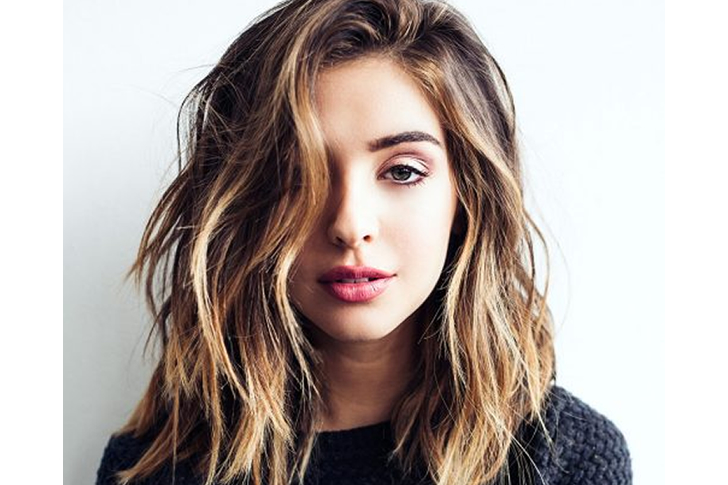 If you haven't changed your haircut in a while, you're probably due for a change. However, if you're already bored with your medium hair, it cannot be easy to appreciate its potential. While reading periodicals might be beneficial, they may not contain information specific to your hair type. There are many options for freshening it up, whether with waves and highlights, a sleek pin-straight shoulder-length haircut, or a fuzzy layered cut—there's something for everyone.
One of the few styles that have stood the test of time is the side part haircut. It dates back to the 1910s, and it can still be seen on tens of thousands of people's heads nowadays. It is, after all, a very versatile haircut. It's also easy to style, and with just a little time investment in the morning, you'll have a stylish cut ready to go.
Stunning Long Wavy Hair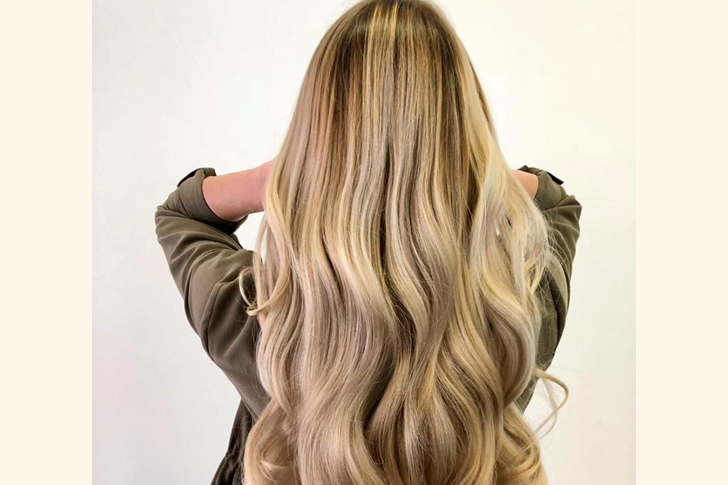 No matter what you wear, long wavy hairstyles make you appear like a princess. It's so feminine, and you can dominate the world with that hair! Gone are the days when those with straight hair had trendy haircuts. If you have natural waves and want to show them off in a beautiful hairstyle, go for it. You can style your hair in a carefree and appealing manner.
By braiding your hair before going to bed and unbraiding it in the morning, you may achieve a wavy effect without using heat. Use your credit card to buy hairspray if you want your hairstyle to last all day. However, you wouldn't need all that styling if you were born with wavy hair. Choose a layered haircut with a vibrant colour that will make your waves stand out. If you have a pale complexion, a lovely darker shade is always a good choice.
Short Wash And Wear Cut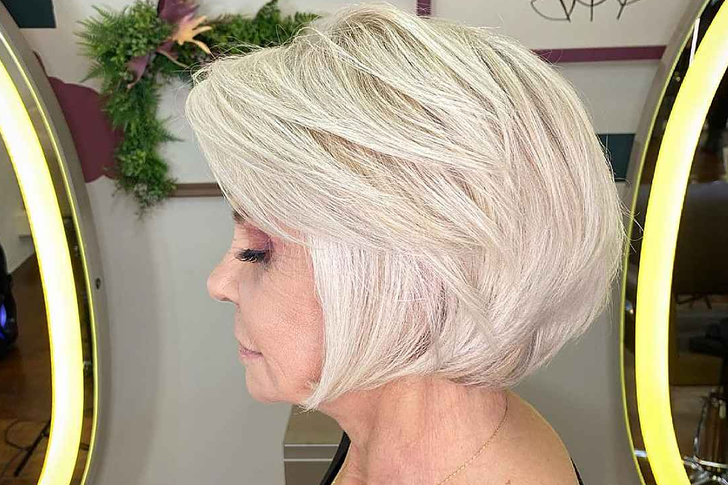 You get a fantastic haircut and feel like a supermodel when you leave the salon. Then you wash it for the first time and try to style your hair, but it doesn't look like what the hairdresser did (sigh). Fortunately, not all haircuts are wash-and-go. Choosing a fresh, fashionable wash-and-go style that doesn't require blow-drying is ideal for achieving a salon-worthy look while keeping your hair healthy.
This cut requires no electricity. So, put your hairdryer down and take a step back from your curling irons. A wash-and-wear haircut requires little to no style. It can be any length. It's a freeing feeling to have a cut that will save you time and money! The perfect style should be easy to manage and look good on you. Your new best pals should be purple shampoo and deep conditioner.
Graduated Haircut For Fine Hair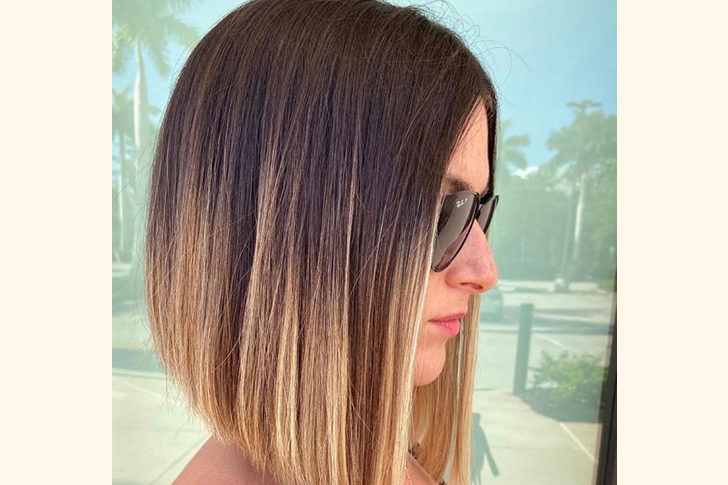 Frizz and dullness aren't your main enemies when you have fine hair. It's more of a volume problem. Furthermore, each of the numerous small strands has its oil-producing follicle, making it even more difficult for the volume-deficient hair type to stay elevated and retain styling. A short haircut will always help you shed the pounds, dragging those lifeless strands down. A graduated cut will make thin hair appear thicker.
Well-placed lengthy layers offer your bobs and lobs character and volume if you have fine hair. This hair type can be tricky to some degree, but with these attractive short haircuts for fine hair, you'll be able to conquer it in no time. This cut is easy, breezy, and everything a fine-haired gal needs to live her best life this year. It's not quite a shag, not a pretty traditional bob, but it provides that balance that you'll surely love.
The Swing Bob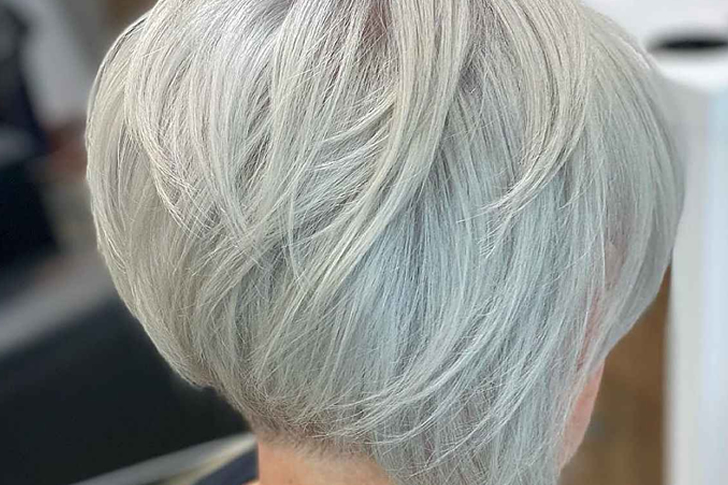 Since its beginnings in the 1970s, the swing haircut has caused a significant stir in hair fashion. Let us credit the renowned hairstylist Vidal Sassoon who invented this rocking hairstyle. Women quickly adopted it for its carefree appeal and low maintenance requirements. Tighten your side bangs with bobby pins in the rear and tease a part of your crown in the form of a faux hawk haircut for a rock-n-roll look.
The swing bob was a popular hairstyle that never went out of style. In truth, this hairdo has always been seen in significant stages and is now the season's hottest trend. Getting the swing bob hairstyle is difficult, especially when maintaining it. You can, however, make this hairstyle look attractive at any time and in any situation, provided you have the appropriate tricks on your sleeve! Try it out for yourself!
Razor Cut With Long Side-Swept Bangs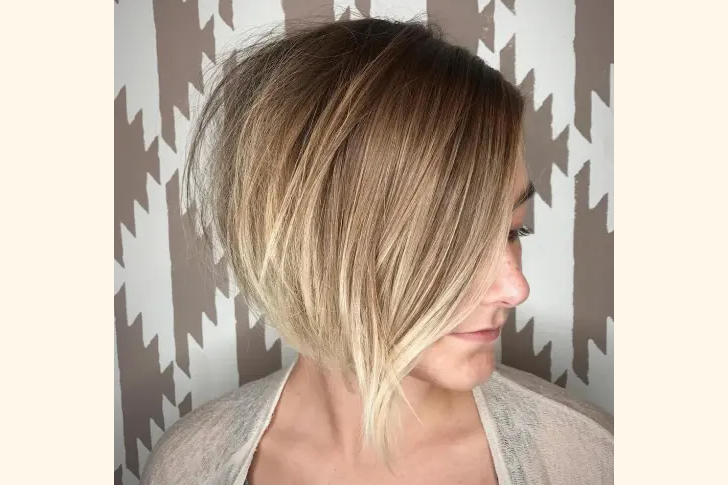 A razor cut is a women's haircut performed with a straight-edge razor blade that usually results in wispy strands. The strands are thinned to the tips, and you'll get additional texture and structure right away! The razor-cut technique has been making a comeback since the 1970s and has set the trend for months. It offers a vast selection of beautiful designs with defined finishes.
A-listers Morena Baccarin, Rihanna, and Vanessa Hudgens have some fabulous razor cuts on and off the set! Tapering the razored hair creates firm yet soft tips that can bring out more waves and curls, ideal for dense and thick-haired ladies. One of the best things about wispy hair is that it has a lot of volume without being too heavy, making it easy to manage in the morning. So, if time and money management are essential for you, this cut is ideal.
The A-line bob With Graduation
Are you looking for a style that is both classic and trendy? Say hello to the A-line bob, which isn't new but has been more modern. The A-line bob is a contemporary take on the classic bob. It's more stylish and sophisticated, feminine and non-conventional. Furthermore, it pictures beautifully! First and foremost, let's define the A-line bob.
It's a bob shorter in the back and longer in the front, with the length difference being slight or dramatic depending on the style you and your stylist choose. There will be no layers or "stacking" in the rear of a real A-line haircut. It will also curve under the chin and frame the face in the front, and the best part is they are simple to style and much easier to maintain. Allow it to touch your chin or hang lower around your collarbones–wear it to credit your style.
Shaggy Cut With Fringe For Long Hair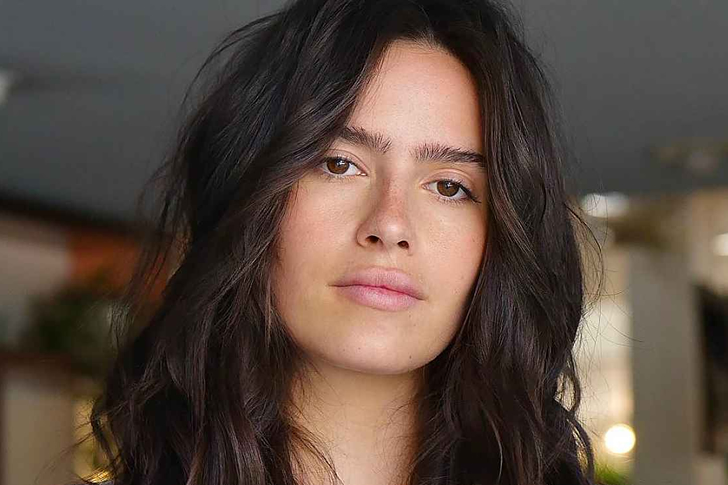 Are you planning a huge hair change? Take a look at the new shag hairstyle. This 1970s-era choppy, layered haircut is back and better than ever. The multi-layered haircut is the ultimate of low-maintenance and rockstar elegance, with choppy ends, a layered crown, and plenty of structure—and it's a super-easy hairdo. Furthermore, the chaotic layers paired with a natural, feathery texture provide an effortlessly stylish appearance.
We can credit superstars like Farrah Fawcett and Joan Jett for the shag haircut, which adds a little more fringe to a traditional layered appearance while also giving your hair natural volume. If you're unsure if you can pull off this look, don't be. It is a cut that flatters all hair textures and facial shapes. It's true: Long shag haircuts amp up the fun factor of layered hair. Take our word for it.
Long Shaggy Hair With Long Bangs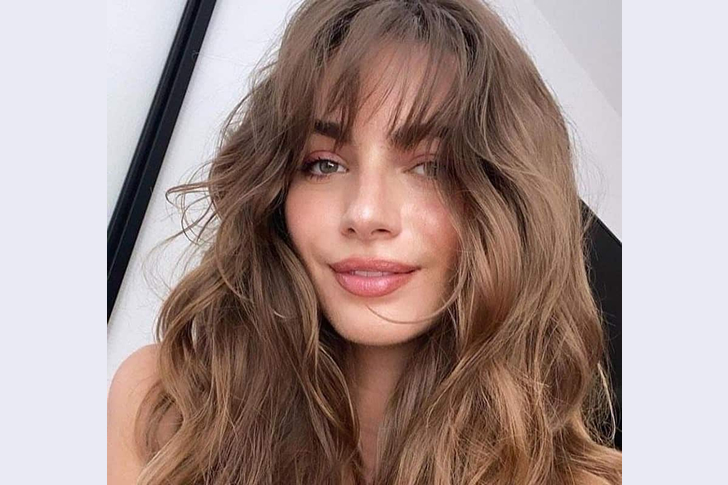 Shag haircuts have been quite popular since the 1970s. The haircut features layered, feathered hair on the top and the sides. It is perfect for any hair length. However, it works best in long hair. While both sexes can wear the cut, they tend to be more popular with women. In recent years, this style has made a comeback after being sidelined for other more popular haircuts and hairstyles.
One variant of it, long shaggy hair with long bangs, is a sassy approach for older women who tend not to cut their hair quite often as most people do. The style is versatile on smooth or tousled textures and can be styled while being air-dried or styled in various ways. The addition of the long bangs can enhance the shag to a large degree.
Sassy Pixie Mullet For Thick Hair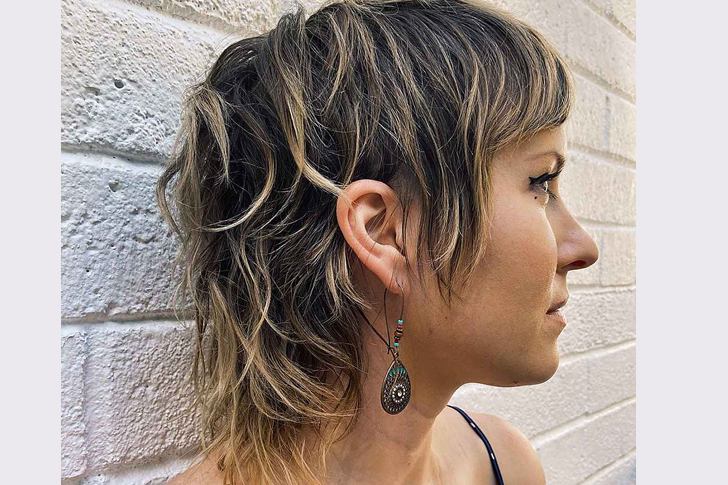 Mullets have long been a staple haircut for most people. It is basically a hairstyle in which the sides and the front are cut short while the back is longer. Typically, mullets are found and worn by men. However, women have also worn the said hairstyle. While it saw a general decline in the 1990s, it experienced a revival by the 2010s. The year 2020 was regarded as the year of the mullet.
A variant of it, a pixie mullet, is a short pixie haircut that has longer bits of hair left on the back hairline and sideburns. This haircut is ideal for women with thick hair who want a shorter hairstyle. It is quite manageable and does not require any investment in maintaining it. As a bonus, one can look sassy while wearing it.
Short Layered Pixie For Black Women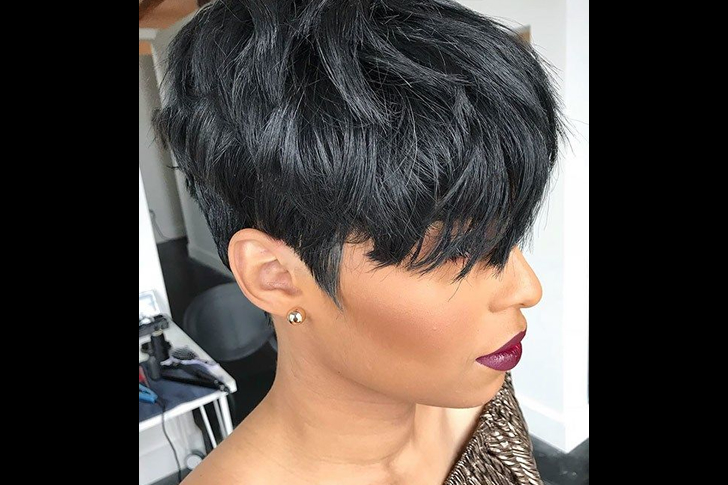 For a long time, black women have found embracing various hairstyles quite an uphill battle. Due to various reasons, including racial ones, many black women often had to stick to a few generally well-accepted hairstyles. In recent years, however, changing attitudes have made many of them adopt an increasing degree of hairstyles, partially as a way of expressing themselves in a big way to the world.
One of those hairstyles that have grown in popularity among older black women is a short-layered pixie. It is beautiful and stylish, and suits most face shapes, from round to oval. Only a few modifications are needed to make the hairstyles fit perfectly with any face shape. For ladies with rounder facial features, the fringe should be longer so that it can elongate the face and fall across. The short layers will create more volume on the top while creating an impression of a more oblong face.
Collarbone-Length Hair With Wispy Bangs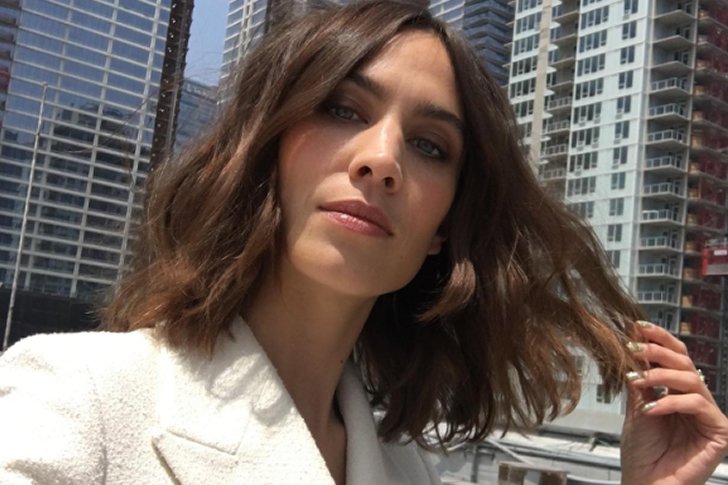 Collarbone-length hair has been making a comeback in recent years, along with other variants of the bob cut. The hairstyle is essentially a bob cut that sits on the shoulders, unlike a typical bob cut above the shoulders. Thus, one can still pull it back into a ponytail, albeit a much shorter one. The hairstyle allows one to enjoy the benefits of having short and long hair. One can do an array of styles at will while still having a low-maintenance hairstyle along the way.
To complement the hairstyle further, one can style their collarbone-length cut with wispy bangs. The bangs are quite ideal for women with longer face shapes, as it can flatter their appearance. In addition, you can pretty much not go wrong with the hairstyle. However, before getting some wispy bangs, consult with your stylist if it's a good idea to get some long soft layers. That way, your investment in your hair will not end up in a disaster.
Textured Shag Crop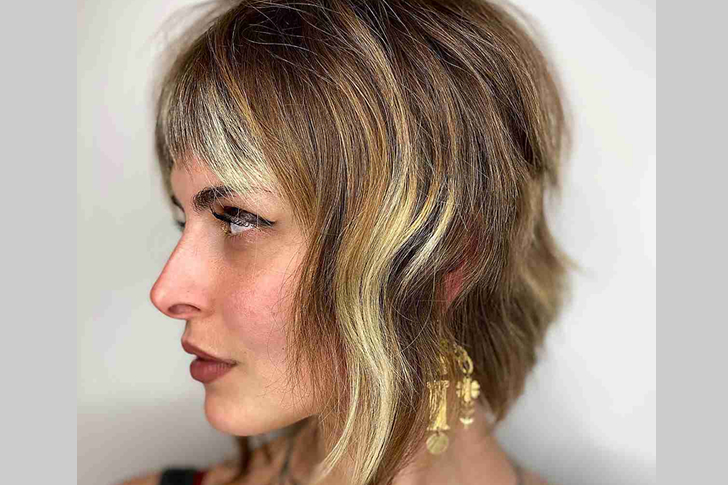 A textured shag crop is a short graduated choppy and extremely textured haircut with some longer hair popping at the jaw base. Like many variants of the shag haircut, this one has seen a surge in popularity in recent years. As the name implies, its main feature is that the hair is styled to give off a variety of layers and textures throughout.
It is a bold feminine crop that adds a playful character to any woman who wears it and gives off a captivating look. In addition, there is not much investment needed in maintaining the hairstyle, which makes it ideal for many who are cash-strapped. You can style this by quickly drying and rubbing in some shampoo paste to achieve the texture that made this hairstyle so popular in recent years.
Stacked And Shaped Really Short Bob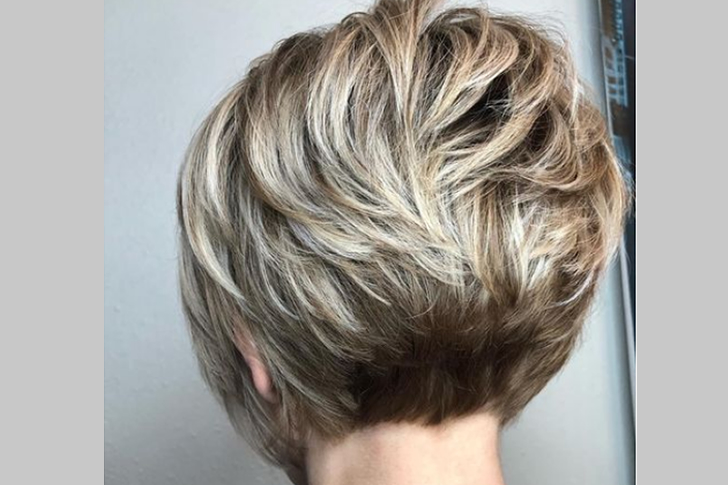 A stacked and shaped short bob is a haircut that allows fine hair to look plump and thick. Initially, this hairstyle became in vogue first during the 1960s but fell into obscurity in the following years. However, this style and other vintage hairstyles have made a massive comeback in recent years. From young and old, the hairdo has been a great way to look bubbly while having a low-maintenance and investment hairstyle.
It achieves its signature plump and thick look through progressively short to hair layered throughout. In addition, the style is stacked in the back, revealing the nape. The volume is built into the cut so that even soft hair won't appear flat. The plump look of this flair makes it an ideal and quirky style for those who want to look lively.
The Silver Pixie With Bangs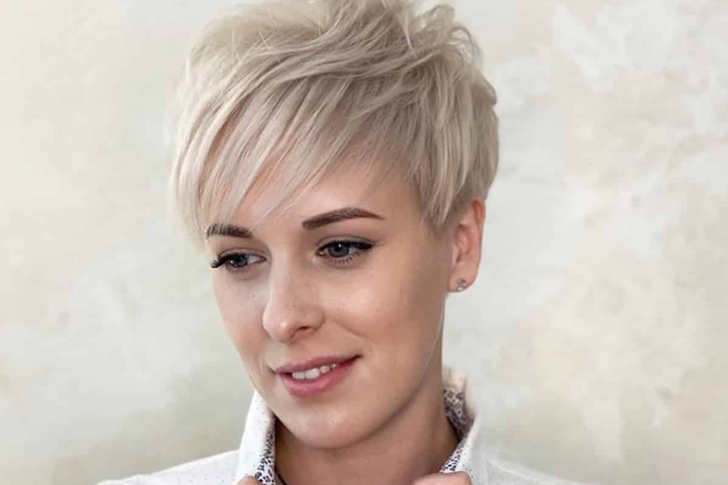 As people get older, a fact about it is the ever-increasing presence of grey to white hair. A combination of factors, most notably stress, leads to white and grey strands appearing among people, especially as they get older. However, just because a person has grey hair does not mean that they cannot wear several hairstyles to a degree. If anything, the right hairstyle for a greyish to white mane can make someone look straight out of a gala.
One such hairstyle is the silver pixie with bangs. This is perfect especially for older women, as the style can highlight the sophistication and chic of the wearer. The addition of bangs can add an edgy feel to it, giving a kind of rebellious vibe. The varying length in the fringe can be quite versatile when one styles it to be either sleek or tousled.
Ear-Length Crop With Side Bangs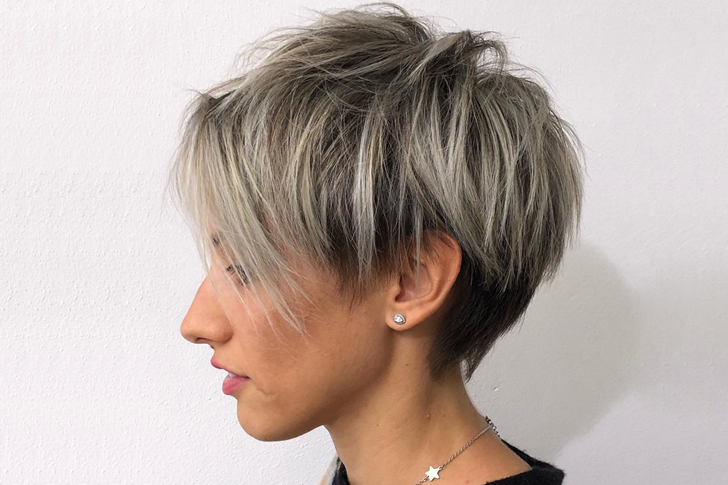 An ear-length crop with side bangs has been quite popular with many ladies above the age of 60. The back is cut short. The hair pattern then gradually connects to the sides left long at ear length. The ear crop is a great and old-school way of looking quite cool. In addition, the style gives a lot of depth to the hair, emphasizing the different colours and contrast of each layer.
To make the ear-length crop better, pair it with some side bangs. The additional style has been quite popular, especially among celebrities. The bangs give off a seductive, stylish, and convenient look. Overall, the added bangs make the ear-length crop more versatile because the sides can be tucked behind the ears or worn over, or positioned to suit the one who has the style.
Short Asymmetrical Bob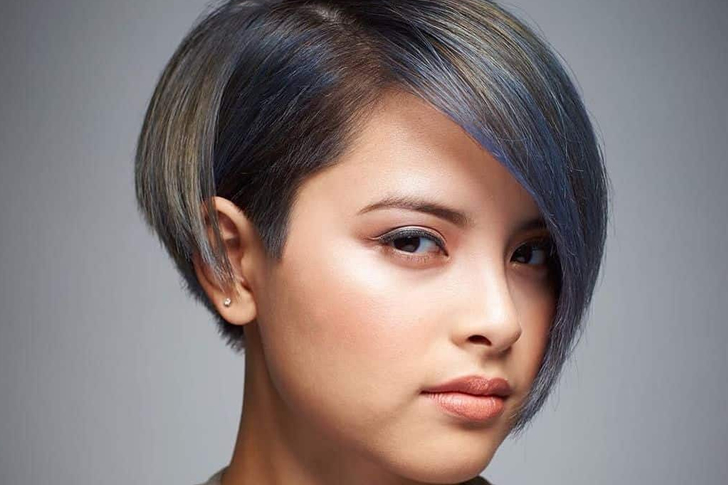 In recent years, ever-more daring hairstyles have emerged, and some old-school ones have made a comeback, with some modifications to fit the modern era. One of these styles is a short asymmetrical bob. The hairstyle has been quite popular because this is an easy way for many women to have a new look while making an investment in trying bolder hairstyles. Famous celebrities who pulled off the hairstyle include Ashley Tisdale and Mandy Moore.
The short asymmetrical bob is a graduated cut at the back that transitions into a longer and shorter side. Such asymmetry is due to the side parting, wherein if one side is longer, then another is shorter. The nature of the hairstyle means that styling it further can be quite a breeze, as there is no risk of turning it into a mess. Wax and texturizing spray can be used to maintain the look.
The Short-to-Medium Inverted Bob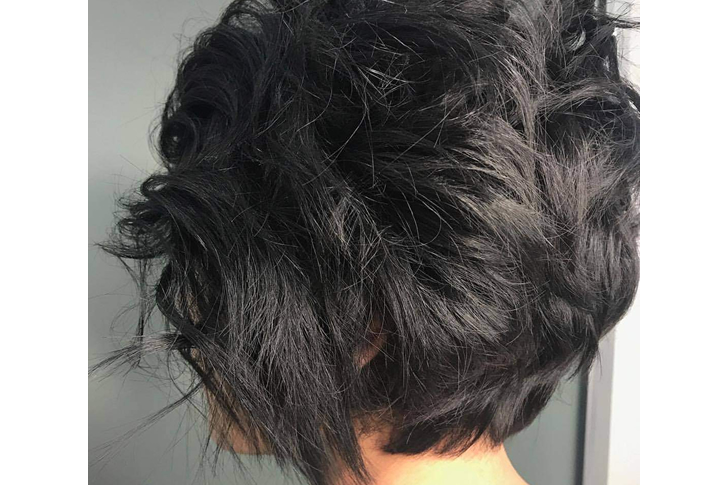 Bob cuts have been everywhere since the hairstyle made a comeback in the 2010s. Since its origins decades ago, it has spawned many variants over the years, with each once created to suit someone's preference to a degree. One of them is the short-to-medium inverted bob. Based on its name, the back is very graduated with stacked layers, and the short graduation continues sharply to medium-length sides up to the collarbone.
It is regarded as an edgy hairstyle, given it is quite reminiscent of the hairstyles worn by many emo people. While the look itself is excellent already, you can simply style it if you like. For example, you can ask your stylist to modify the volume and texture of your hairstyle. If you dyed your hair in different colours, you could use products that cancel out certain colours to make your hair great.
Mod Short Bob With Bangs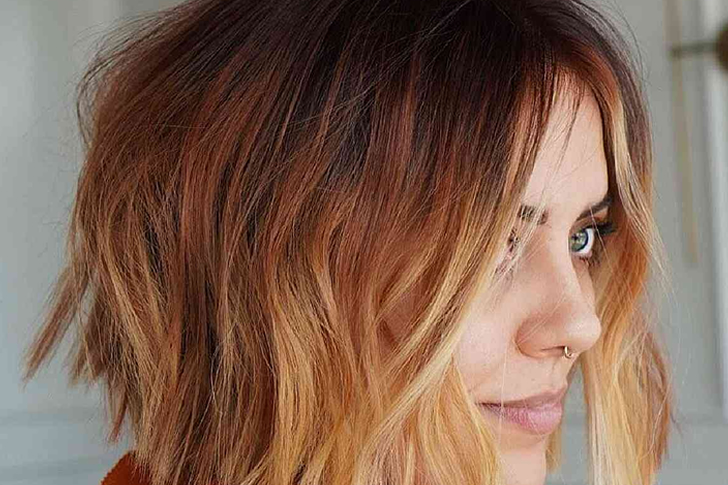 A variant of the bob cut, a mod short bob is just a bob that is cut between the ears and above the shoulders. A mod short bob is great for those who have medium to thick hair textures, as it can retain its depth well and can be pleasant to look at. However, the cut is not ideal for those who have soft and fine hair as it can become flat easily, thereby ruining the overall look.
To complement the bob, include bangs in the overall hairstyle. The bangs have to be full that tend to reach the eyebrows. This hairstyle is perfect for older people, as they can still look nice and in the trend despite their advanced age. In addition, it does not need much investment to take care of it, much like most varieties of bob cuts.
Jaw-Length Stacked Pixie Bob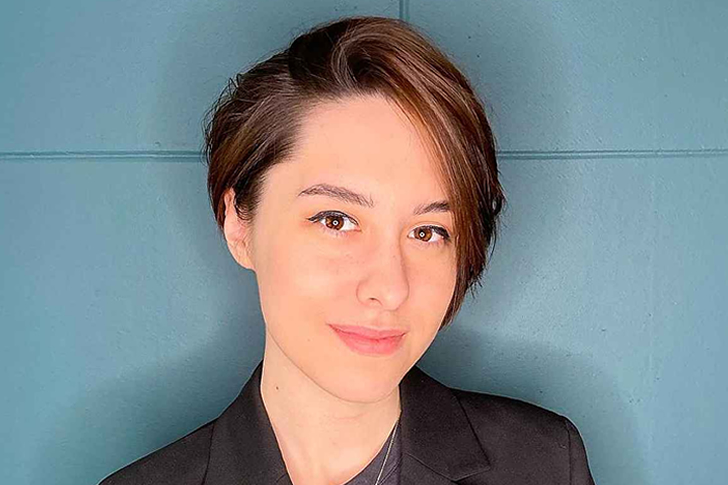 A jaw-length stacked pixie bob is pretty much a short hairstyle with its length hitting somewhere between the nape and neck areas, spanning the size of one's jaw. It is ideal for women with thick hair, as the hairstyle relies on layers to give off an illusion of density and volume. However, women with thicker hair may find some difficulties pulling the style off.
Thus, they can consult their stylist or even watch online classes to learn which tips are suited for them. Unlike many forms of bob cuts, this one requires a constant visit to the salon. This cut can easily lose its shape and glamour fast, with its duration ranging from four to six weeks, depending on the hair growth rate of a person. In addition, simply washing may not be ideal, especially for those with straight locks.
Modern Shaggy Bowl Cut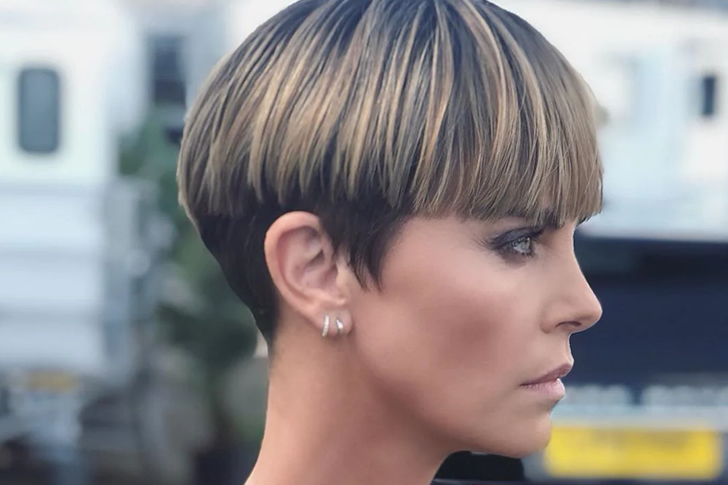 A modern shaggy bowl cut is a new take on tousled hair. A derivative of it, which first emerged in the 1960s, saw a comeback in 2017, which can get credited to a sudden increase in celebrities donning the style. Today, it is a staple among actresses and influencers. Its appeal stems from the fact that it is flattering to look at and its seemingly effortless vibe.
In addition, it gives off a kind of rockstar vibe. This gives the impression that anybody can pull off a shaggy bowl cut. This undone style is quite low-maintenance, as it does not need that many products to maintain its shape and appearance. In addition, the hairstyle can be layered to give the illusion of density. Typically, the cut is suited for those women with long and oval face shapes.
Platinum Wavy Pixie For Black Ladies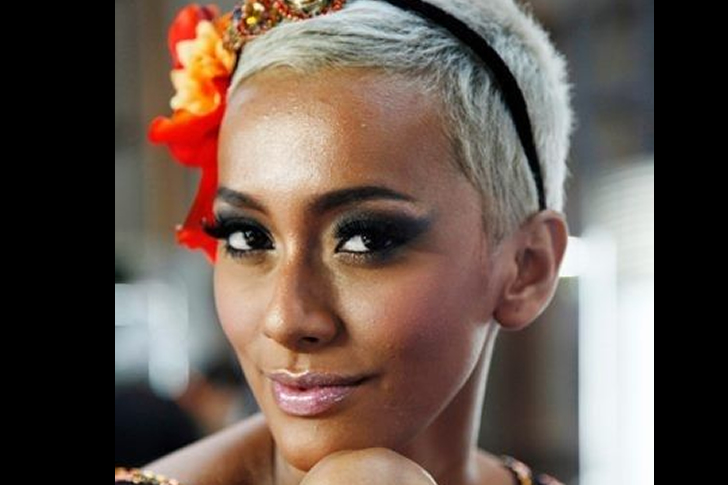 Having grey hair in varying degrees throughout your mane can mean that you can experiment with a number of hairstyles that allow for the blending of the colours to create a pleasant result. A platinum wavy pixie for black ladies is a great way to embrace the reality of having grey hair. The hair is cut with shorter fringes and combed light on one side with a soft finish.
In addition to utilizing grey hair, the style also makes the person look chic and sophisticated. This hairstyle is ideal for those with fine hair, which is quite unusual since the hairstyle aims to be quite layered to create lots of texture and volume. Overall, the hairstyle can make someone more feminine-looking than ever before while looking radical at the same time. The hairstyle can be paired with minimal makeup or cosmetics.
You've Reached The End