Classic TV Couples We Fell in Love With And Are Still Alive
Some of the best love stories we all adore and know have been brought to us by TV shows. These stories have larger-than-life plots that drew us in and kept us invested as we binged through the episodes. These shows brought us endless laughter, while others gripped us with tragedy and drama. Some were a combination of genres that spiced up the romance.
Nonetheless, we credit these series for delivering some of our favorite couples in TV history. From sitcoms to soap operas, we have compiled a list of classic TV couples from the 1950s to the 1990s. These actors and actresses are beloved around the world, and they rose to stardom, portraying some of the most iconic love stories on TV.
Bo & Hope | "Days of Our Lives"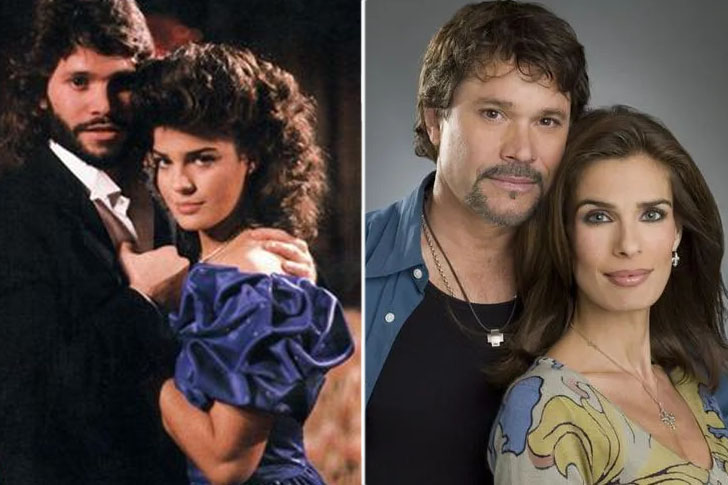 There is no question that people can get their fill of TV romance on soap operas. In terms of the genre, Days of Our Lives is a modern classic that has been airing since the 1960s. The series credits Bo Brady, played by Peter Reckell, and Hope Willams Brady, portrayed by Kristian Alfonso, as one of the most iconic couples in daytime TV history. Bo was characterized as the rebel bad boy leading man who fell in love with the rich and feisty Hope.
The couple would eventually capture the hearts of fans with their adventures around the world. Apart from the popular soap opera, Reckell also appeared in other shows such as Knots Landing and As the World Turns. On the other hand, Alfonso appeared in Full House, MacGyver, and Melrose Place, among others.
Bobby & Pam | "Dallas"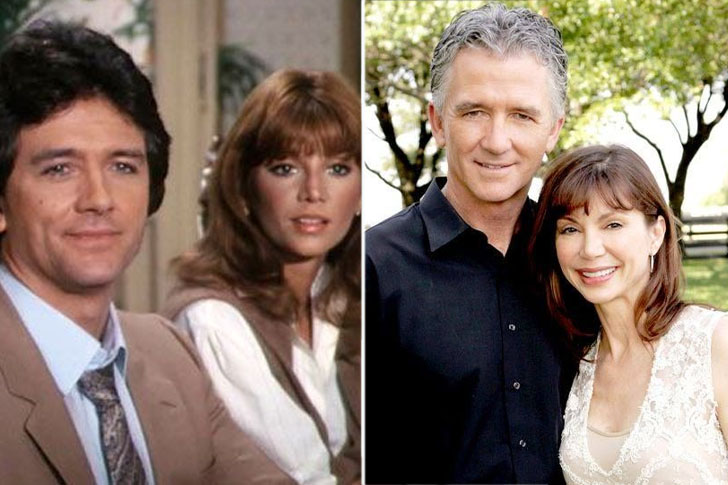 One type of romance that people can't seem to get enough of is the classic Romeo and Juliet relationship style. When it comes to soap operas, one of the most popular couples was Bobby and Pamela Ewing from the show Dallas. The beautiful Victoria Principal portrayed the role of Pam while Patrick Duffy played Bobby. The popular show was about two feuding Texan families, Ewing and Barnes.
Bobby was part of the Ewing family, and he married Pam, who was a member of the Barnes family. Dallas got credits for being one of the longest-running TV shows. It premiered back in 1978 and ran for 14 strong seasons until 1991. While Duffy rose to prominence appearing on the popular soap, he also starred in tons of shows and films. On the other hand, Principal diversified her career as an entrepreneur outside of acting.
Captain Jean Luc Picard & Dr. Beverly Crusher | "Star Trek: The Next Generation"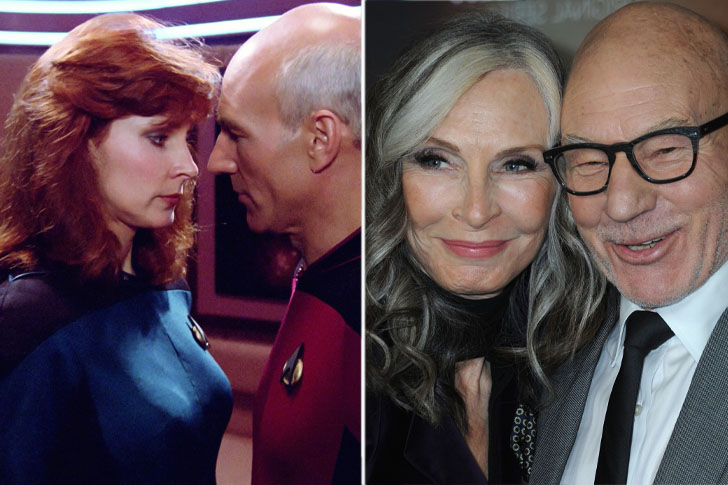 Some people credit Star Trek as the best sci-fi franchise of all time. Whether most agree with that or not, the series offers some of the most iconic and beloved characters on TV. Among them is Captain Jean Luc Picard, played by Patrick Stewart. He rose to popularity on The Next Generation, and fans will always remember his complicated relationship with Dr. Beverly Crusher, portrayed by Gates McFadden.Throughout the series, the two had one of those will-they-or-won't love interests that kept fans wanting more.
As we know, Stewart is considered one of the best actors of his generation. He has starred in a myriad of shows and films throughout his career. He has reprised his role as the captain in the series Picard in recent years. The show has been gaining much attention, and McFadden is also set to reprise her role as Dr. Crusher for its third season.
Dan & Roseanne | "Roseanne"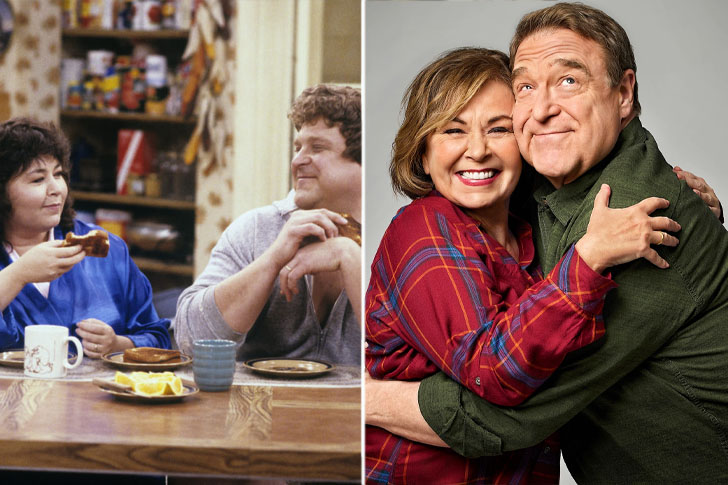 Sitcoms that revolve around families have always been an American TV staple. One of the best shows with the said theme is Roseanne which premiered during the late 1980s. The premise followed the life of an American working-class family who lived in a fictional mid-state suburb in Illinois. Comedian Roseanne Barr played the family's matriarch while John Goodman portrayed the patriarch. The show gets credits for taking on relatable topics as the blue-collar family struggled to get by on limited household income.
The sitcom aired for nine seasons until 1996 and returned for a 10th in 2018. The final season delved into politics and portrayed Rosanne as a Trump supporter during the 2016 US presidential election. On the other hand, Goodman reprises his role as Dan Conner on the spin-off series The Conners, which premiered in 2018.
Dave & Maddie | "Moonlighting"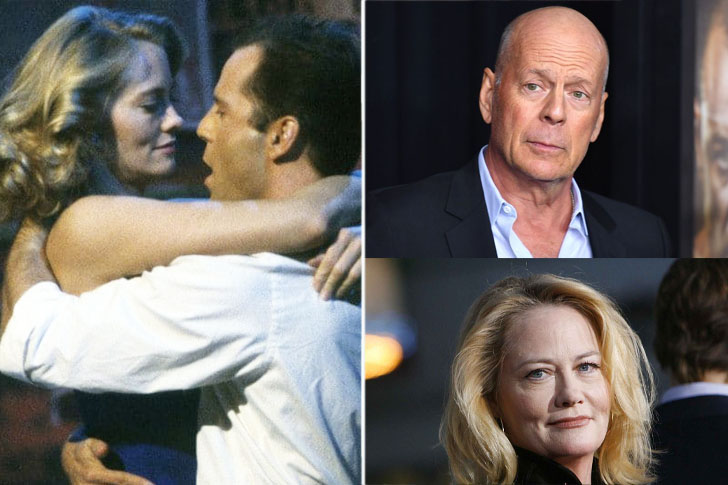 Moonlighting is a popular series in the 1980s, getting credits for being one of the successful pioneers of the dramedy genre. The show followed the adventures of the Blue Moon Detective Agency, made up of Dave Addison, played by Bruce Willis, and Maddie Hayes, portrayed by Cybill Shepherd. People tuned in for the palpable chemistry between the two private detectives as they solved dozens of cases together. The two initially met when Maddie, a former model, went bankrupt, and she stumbled upon Dave's dwindling detective agency, City of Angels.
Dave eventually convinced Maddie to help him run the agency as a partner, which they would later rename Blue Moon. Willis has earned millions in the industry, starring in dozens of blockbusters throughout his career. However, many consider Moonlight the show that propelled him to considerable popularity during his early years.
Elliott and Nancy | "Thirtysomething"
Thirtysomething was one of the most famous TV series of the 1980s. It was released on September 29, 1987, and comprised 85 episodes. This project introduced two of the most amazing actors in Hollywood, Patricia Wettig and Timothy Busfield, whose respective characters were Nancy Weston and Elliot Weston. During the filming of the TV project, the two formed an amazing bond, but it never led to a romantic relationship. This series gave Patricia the prestigious Primetime Emmy Awards for Outstanding Lead Actress in a Drama Series and its corresponding category at the Golden Globes.
Sadly, the series was axed on May 28, 1991, leaving no dry eyes for the fans after four seasons. Aside from Thirtysomething, Busfield is known for his acting credits in The Skateboard Kid and National Security. Meanwhile, Wettig had notable performances in films like Me and Veronica and Taking Back my Life: The Nancy Ziegenmeyer.
Gary and Valene | "Knots Landing"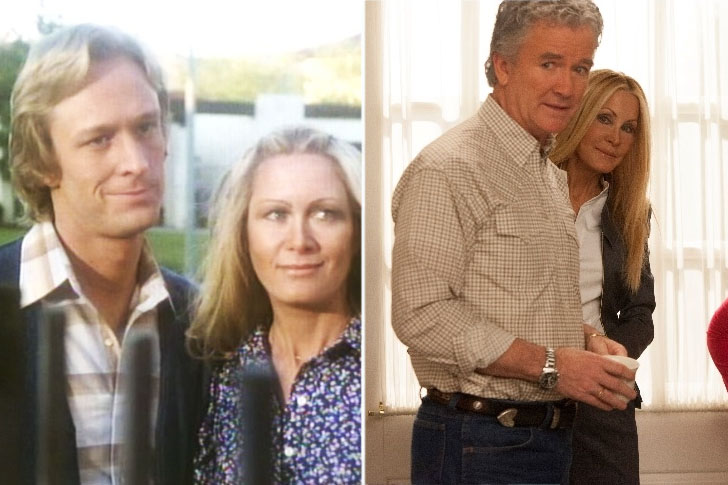 As many know, Knots Landing is the spin-off series of the extremely successful Dallas. This separate project was directed by Bill Corcoran and aired binge-watch-worthy episodes from December 1979 to May 1993. The series reportedly broadcasted 344 episodes, which was broken from a whopping 14 seasons. This acting project highlighted the amazing love of Gary and Valene Ewing, characters portrayed by Ted Shackelford and Joan Van Ark. For starters, these two tied the knot in the series three times, which is completely opposite in real life.
Unfortunately, despite the undeniable chemistry, Shackelford and Van Ark were never together. Aside from this notable TV series, the two actors also had investments in various acting projects. Van Ark is remarkable in the 1977 film The Last Dinosaur and Loyal Opposition (Terror in the White House). Shackelford, on the other hand, is known for his impeccable performances in Sweet Revenge and Baby of the Bride.
Kevin and Winnie | "The Wonder Years"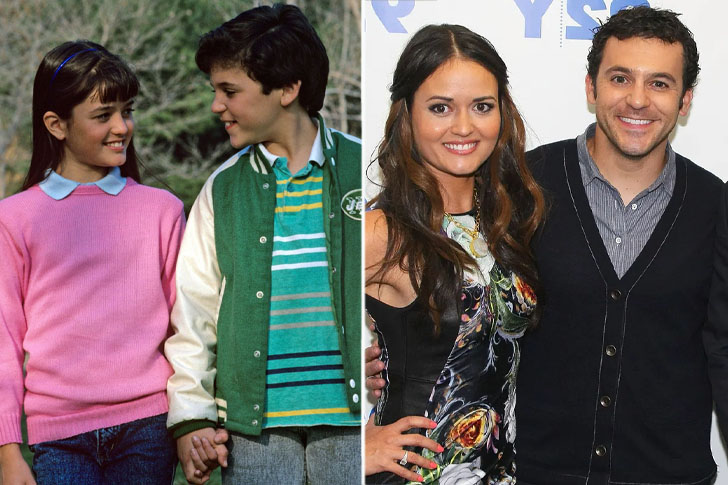 The Wonder Years was released in the US on January 31, 1988. It featured the stunning actors in Hollywood, Danica McKellar and Fred Savage, who portrayed the respective roles of Winnie Cooper and Kevin Arnold. Because of this TV project, the two formed a close bond where they even admitted to having romantic feelings for each other. However, those feelings did not grow the way their fans wanted them to be. Instead, the two ended up having a brother-and-sister bond.
For starters, The Wonder Years had 115 episodes across six seasons. The series eventually ended in May 1993. In addition, this series almost savage a Primetime Emmy Award after being nominated for the best lead actor category. Meanwhile, Savage landed acting credits in films like No One Could Tell and Austin Powers in Goldmember after this series. McKellar, on the other hand, starred in Path of Destruction and The Art of the Kill.
Lee and Amanda | "Scarecrow and Mrs. King"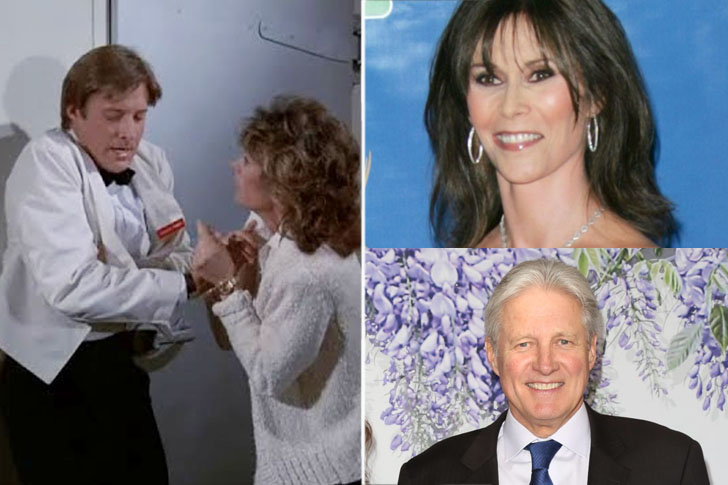 It has been more than three decades since Scarecrow and Mrs. King left the TV, but the laughs and lessons it taught the viewers to remain. This TV series was released on October 03, 1983, and had four seasons and 88 episodes. It starred Kate Jackson as Amanda King and Bruce Boxleitner, who played the role of Lee Stetson "Scarecrow." Off-screen, the relationship between these two was as beautiful as they were on-screen.
Jackson even revealed in an interview that Boxleitner was "nice and bright." No wonder, they looked good together in the said project. However, just like other on-screen couples, the two never had a romantic relationship. After their amazing tandem, Boxleitner landed acting credits in Double Cross and Tron Legacy. Meanwhile, Jackson showcased her acting prowess in the films Quiet Killer and Miracle Dogs.
Luke and Laura | "General Hospital"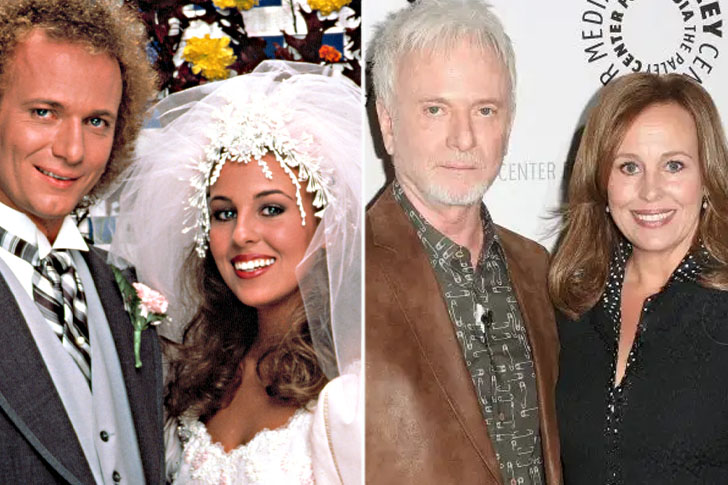 General Hospital has been on TV for years. It introduced numerous Hollywood personalities that are so popular to this date, but nothing replaces the actors who portrayed the iconic roles of Luke and Laura. In case someone didn't know, Anthony Geary and Genie Francis played the said respective parts. It's not a secret that the two looked good together, but they never hit it off. However, that doesn't change the fact that they are very good friends, considering that they worked together for numerous years.
The hit TV series started airing in April 1963 and has already shown 14,000 episodes across 59 seasons as of February 2018. This life-changing investment gave Geary an extremely impressive feat of eight Daytime Emmy Awards for Outstanding Lead Actor in a Drama Series. At the same time, Francis also received the corresponding award in 2007.
Remington and Laura | "Remington Steele"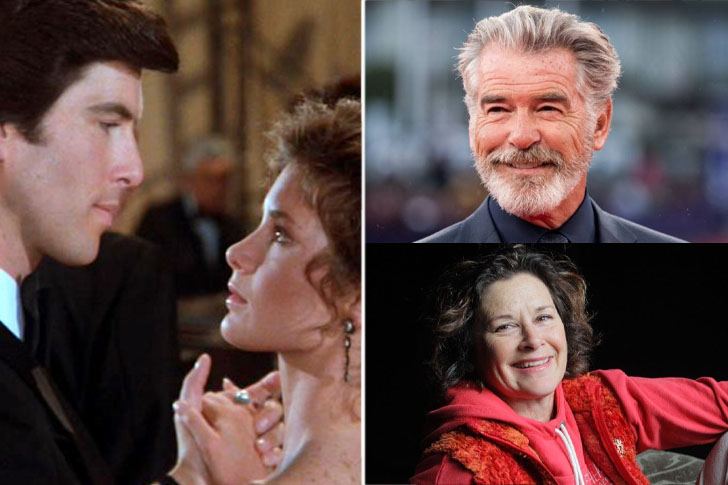 Remington and Laura were characters from the 1980s series Remington Steele. These two were portrayed by none other than Stephanie Zimbalist and Pierce Brosnan. However, despite the effective portrayals of these actors, Doris Roberts revealed the two did not get along. This TV project was released on October 01, 1982, and had 94 episodes. Sadly, the show ended in February 1987 after five successful seasons.
Apart from this special TV project, the two main characters continued their respective careers. Brosnan starred in various films like The Thomas Crown Affair and Mamma Mia!, plus the movie he did when he received the iconic role of James Bond. Zimbalist, on the other hand, received acting credits in the 1985 TV films A Letter to Three Wives and Love on the Run.
Sam and Diane | "Cheers"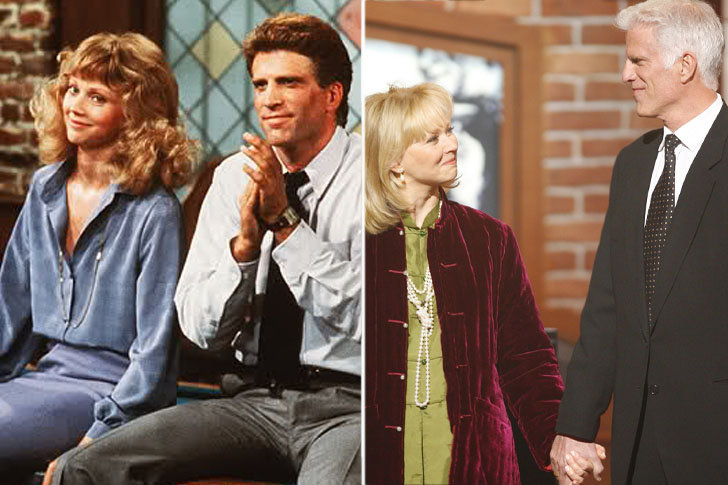 Cheers are one of the TV series that define the 1980s. This came to every TV screen on September 30, 1982, and aired 275 episodes. It featured two talented actors, Shelly Long and Ted Danson, who portrayed the roles of Diane Chambers and Ted Danson. Long received numerous accolades for this project alone, such as Emmy Award for an Outstanding Lead Actress in a Comedy Series and two Golden Globes. Meanwhile, Danson also snagged multiple trophies from the said award shows, making his investments pay off.
With regards to their off-screen relationship, the two seem friends. Shelley even expressed appreciation for her on-screen partner, saying, "I liked Ted and still like Ted…" The show ended on May 20, 1993, but Long was already long gone from the show as she pursued an acting career in films. She starred in movies like The Money Pit and Outrageous Fortune. Meanwhile, Danson had notable performances in Mad Money and The One I Love.
Vincent and Catherine | "Beauty and the Beast"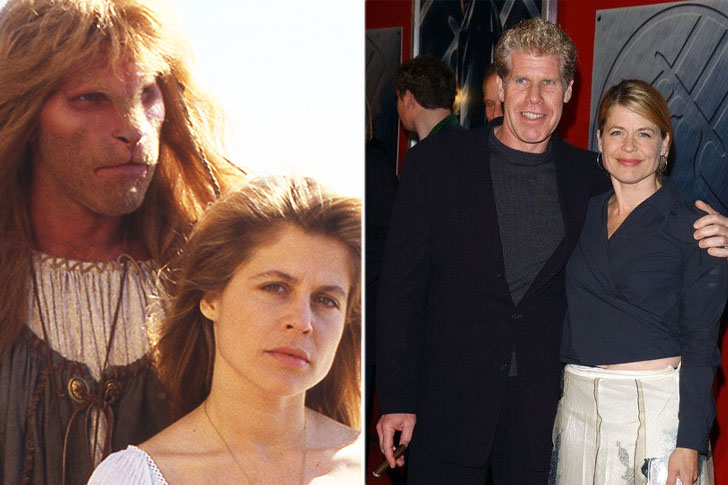 Beauty and the Beast is a short-lived TV series that started airing on September 25, 1987 and concluded in August 1990. It successfully broadcasted three seasons or 56 episodes. As the viewers can remember, the series was led by Linda Hamilton and Ron Pearlman, who portrayed the roles of Catherine Chandler and Vincent. The main characters did not have a happy ending for the lead actors because of Hamilton's unexpected pregnancy, which is also one of the main reasons the series was cut short.
However, there is no awkwardness between the two, but only love and adoration for each other. Pearlman expressed deep appreciation for being a part of this series and even suggested that he was happily talking about his time being the hideous beast. Apart from Beauty and the Beast, Pearlman also lent his immense acting skills in films like Blade and Hellboy, while Hamilton had credits in the various box office hit movies, like Terminator 2: Judgement Day and Dante's Peak.
Angela and Jordan| "My So-Called Life"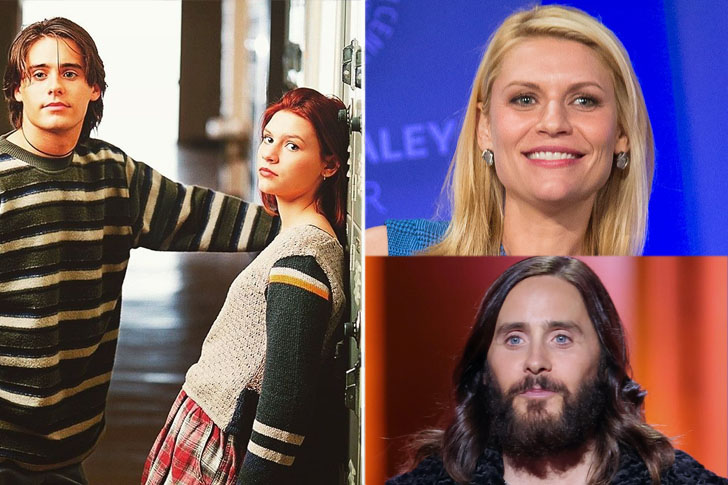 This series is one of the shortest series on this list, but still able to make a good impression on its audience. My So-Called Life was released on August 25, 1994. It only had one season, which was composed of 19 episodes. It featured phenomenal actors, like Claire Danes, who played the role of Angela Chase, and Jared Leto, who gave life to the character of Jordan Catalano. They might look exceptional together, but the two never hit it off.
Danes did not even have a crush or any romantic feelings for Leto to add gas to the fire as he was too old for her. She also mentioned that she was somewhat uncomfortable working with him, specifically during their intimate scenes. Despite this event, she expressed appreciation to the award-winning actor as he was protective of her.
Buffy and Angel | "Buffy the Vampire Slayer"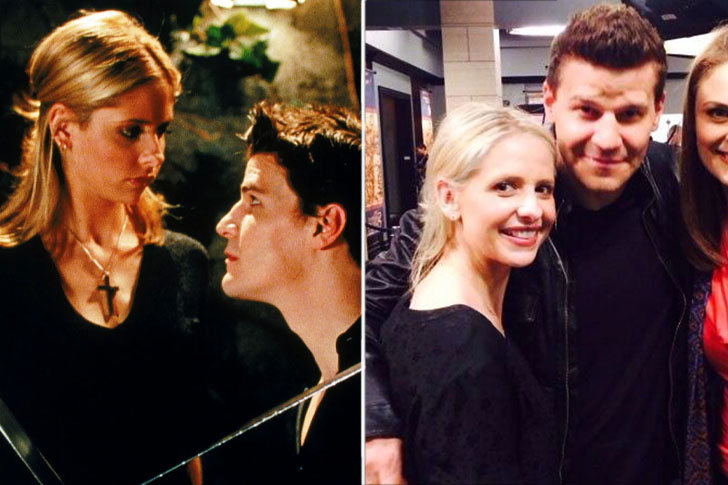 Buffy the Vampire Slayer could be one of the most popular supernatural TV series of the 1990s. It featured well-known stars, led by Sarah Michelle Gellar, who played the role of Buffy Summers. In the series, she was teamed up with the dashing actor David Boreanaz, who portrayed the character of Angel. During the run of the long-running series, the casts had numerous feud rumors, and they were even pitted against each other. However, Gellar solidified her stand on her relationship with Boreanaz and that they would always have a connection.
This only means that there is no bad blood between the two actors. After the series, Gellar continued her pursuit of stardom and starred in numerous acting projects, including the spin-off series Angel, in which David also starred, and The Crazy Ones. Boreanaz, on the other hand, had acting credits in the popular series Bones and SEAL Team.
Florida and James Evans | "Good Times"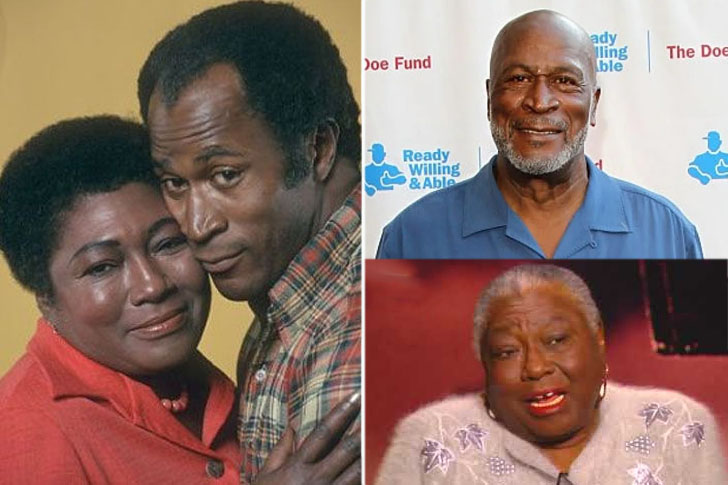 Knowing that the lead and supporting casts of Good Times were people of color made it a refreshing series. As a brief background for the series, the show was released on February 8, 1974. It is comprised of six seasons and 133 episodes. It featured exceptional actors, like Esther Rolle as Florida Evans, who also received the Primetime Emmy Award for Outstanding Supporting Actress in a Limited Series, and John Amos, who played the role of James Evans Sr.
As for the relationship between the two, Amos revealed that they were never friends and only talked to each other if their work called for it. He even emphasized that they did not have each other's phone numbers in an interview. When the series ended in 1979, the on-screen couple continued working in the entertainment industry. Rolle showed her acting prowess in films like Driving Miss Daisy and Down in the Delta. Meanwhile, Amos had credits in the movies Lock UP and Coming to America.
Jesse and Becky | "Full House"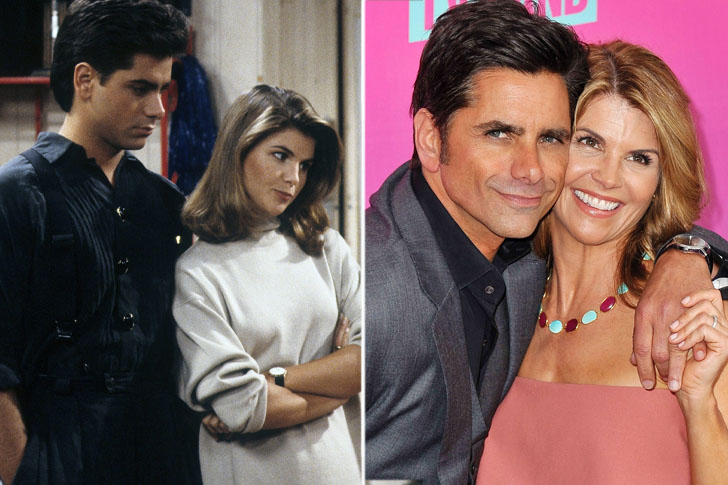 The 1980s will never be complete without the series Full House, which starred Lori Loughlin and John Stamos. They gave life to the respective characters of Rebecca Donaldson Katsopolis and Jesse Katsopolis. The series was played on most TV sets from September 22, 1987, to May 23, 1995. Regarding the relationship of the two main actors, they were never an item but have been friends despite the series being long gone and Loughlin's legal troubles and incarceration.
Stamos even mentioned that the two always have each other's backs. After their great investment in the show, the two focused on their respective lives and careers. Loughlin starred in numerous movies, such as Garage Sale Mystery and Christmas Make Over. John Stamos, on the other hand, acted in My Big Fat Greek Wedding 2 and The Little Mermaid Live.
Carrie and Big | "Sex and the City"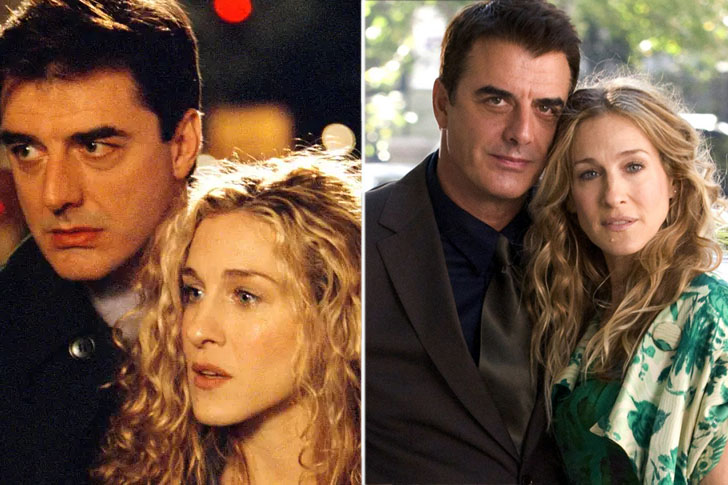 Sex and the City gave Sarah Jessica Parker an incredible recognition. Aside from her impeccable performance, her character of Carrie teaming up with Chris Noth's credit role of Mr. Big gave more color to the hit HBO series. Recently, various serious allegations were thrown against Noth, which stained his reputation as an actor. However, these did not change his relationship with Parker, and that friendship was even thriving. Meanwhile, the iconic show was released in June 1998 and ended after six seasons and 94 episodes in February 2004.
Parker received 10 Emmy Award nominations, winning two: as a producer and as an Oustanding Lead Actress in a Comedy Series. Apart from this, she is also notable in the romantic film New Year's Eve and Escape from Planet Earth. Meanwhile, Noth also appeared in Law & Order and played a role in another long-running series, The Good Wife.
Cory and Topanga | "Boy Meets World"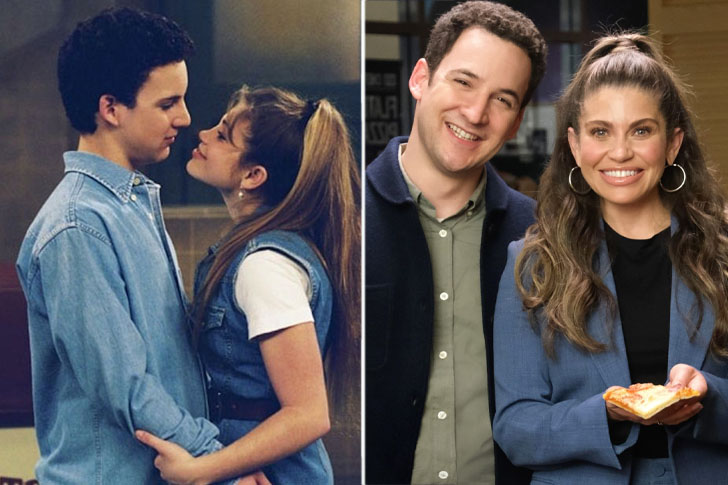 ABC aired Boy Meets World from September 1993 to May 2000. It lasted for seven seasons, with 158 episodes. Among the unforgettable characters in the show were Cory and Topanga, played by Ben Savage and Danielle Fishel. It's widely known that these two would make a stunning couple. However, according to Insider, the two were never a thing but tried testing the waters.
Anyway, that decision seemed to turn out well. When the show ended, both actors went their separate ways to pursue a living in the entertainment industry. Savage landed various film and TV credits, such as the Girl Meets World, a spin-off of the series mentioned above, and the independent film Palo Alto. Fishel, on the other hand, hosted various shows like The Dish and The Fuse 20.
Zach and Kelly| "Saved By The Bell"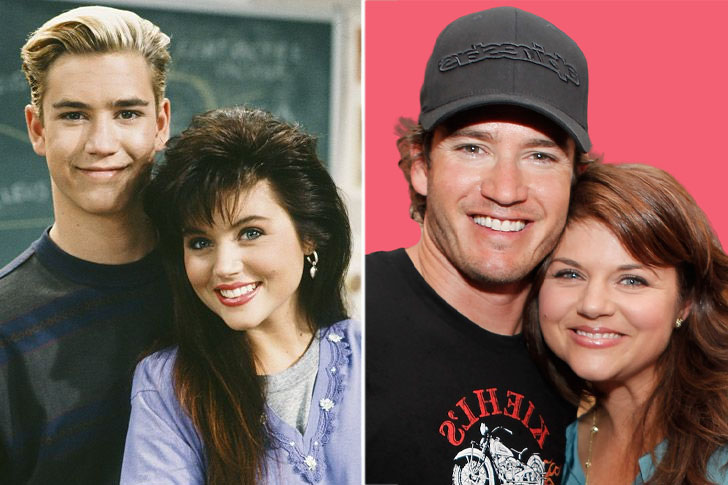 The casting manager of the series Saved By the Bell did an excellent job teaming up Tiffani Thiessen and Mark-Paul Gosselaar. The two looked exceptional together. As a quick overview, the series was released on August 20, 1989, and had four seasons and 86 episodes. Despite the ideal chemistry and constant teasing of fans to be together, the two did not.
Instead, Gosselaar dated another series co-star, Elizabeth Berkley, who played the role of Jessie Spano. Aside from acting in TV shows, Thiessen made a phenomenal performance in Shriek If You Know What I Did Last Friday the 13th and Hollywood Ending. On the other hand, Gosselaar received good reviews for his credits in the sitcom Mixed-ish and Franklin & Bash.
Doug and Carol | "ER"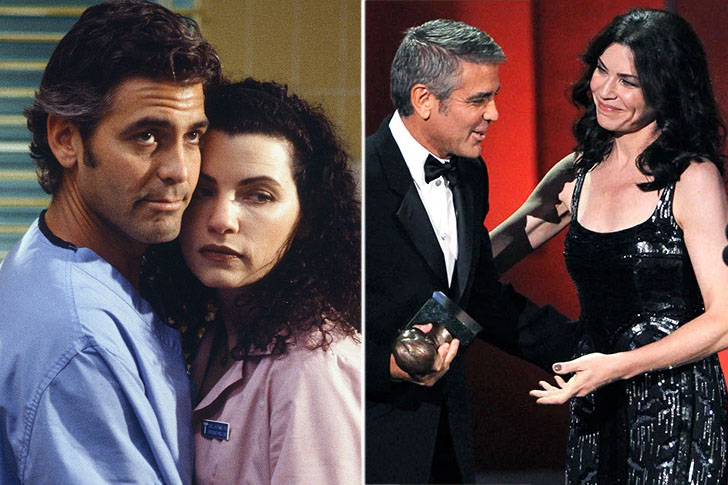 It has been more than two decades since Julianna Margulies took the credit for playing Nurse Carol Hathaway in the critically-acclaimed TV series ER. Staying on the show for over six seasons had surely brought her the most memorable experiences in her acting career. She starred opposite George Clooney, who played Dr. Doug Ross, and their chemistry was overwhelming!
It is worth noting that the duo had a close-knit relationship on and off-camera. After the show's eventual end, Margulies and Clooney stayed in touch with each other. The former has appeared in other shows such as The Good Wife and Canterbury's Law. George Clooney, on the other hand, has gone to become one of the A-list actors in Hollywood and made several hit movies.
Doug and Carrie | "King of Queens"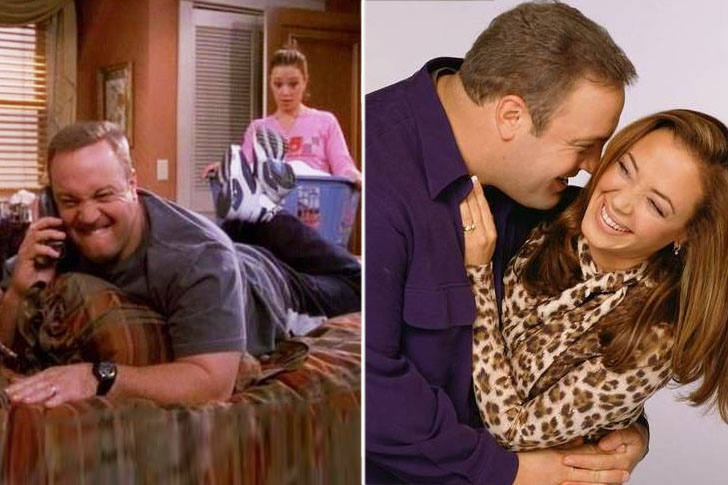 Together with Kevin James, who played Doug Heffernan, actress Leah Remini got the role of Mrs. Carrie Heffernan in the critically-acclaimed TV hit King of Queen, which aired for over a decade, starting in 1998. Perhaps of their on-screen chemistry, people became invested in watching the show.
Remini played several minor roles in shows before achieving a breakthrough for her role as Carrie. She got credits in Who's the Boss? and Head of the Class. Because of their respective roles, Remini and James somehow internalized being a couple—they would often fight like husband and wife. On the other hand, James started his career as a stand-up comedian and eventually made his way to the silver screen. Of course, he, too, has a number of projects to his name.
Dwayne and Whitley | "A Different World"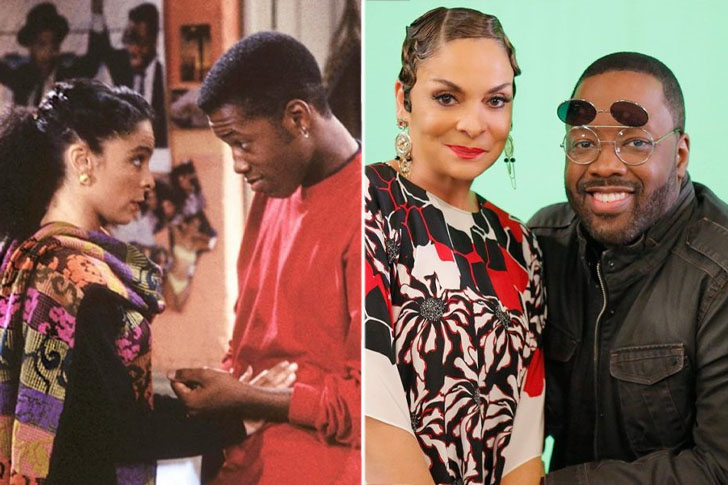 The TV series A Different World started where The Cosby Show left off, chronicling the life of Denise Huxtable, the beloved daughter of Cliff and Clair Huxtable. Most of the first season focused on the life of Denise, portrayed by Lisa Boney, as she tried to pursue a college degree. In the latter part of the season, the attention focused on other students, mainly Whitley Gilbert and Dwayne Wayne, played by Jasmine Guy and Kadeem Hardison, respectively.
A Different World revolved around the themes of race, adulthood, and health awareness. It is worth noting that the franchise ended with Dwayne and Whitley tying the knot and awaiting a child. The duo continued to appear in other productions after the show ended.
Felicity and Ben | "Felicity"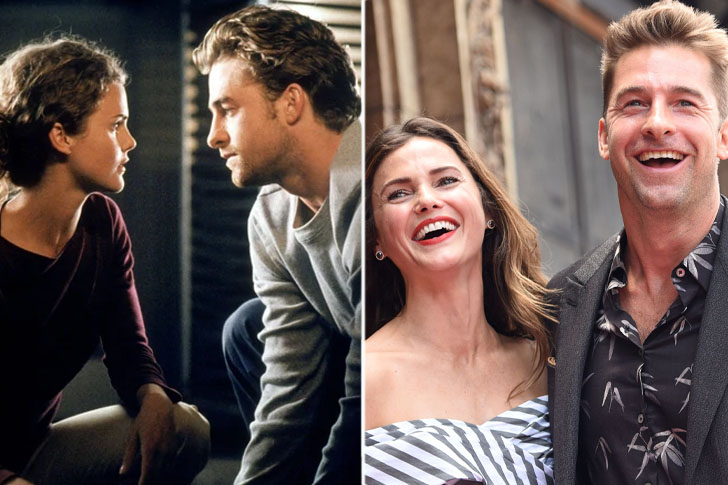 A masterpiece brought to life by J.J Abrams and Matt Reeves, the well-loved TV series Felicity ran from 1998 to 2002. The show revolves around the awkward coming-of-age of college students Felicity and Ben, who Keri Russell and Scott Speedman portrayed, respectively. For her credit as Felicity, the former's performance secured her a Golden Globe Award.
Felicity is an adolescent who tailed her high school crush, Ben Convington, to a college in New York City, which ultimately altered the course of her life. Apart from their chemistry, fans were also immersed in Team Ben vs. Team Noel (played by Scott Foley). However, the show ended in favor of Team Ben. Thanks to its incredible plotline, the show remains memorable decades after it ended.
Fran Fine and Maxwell Sheffield | "The Nanny"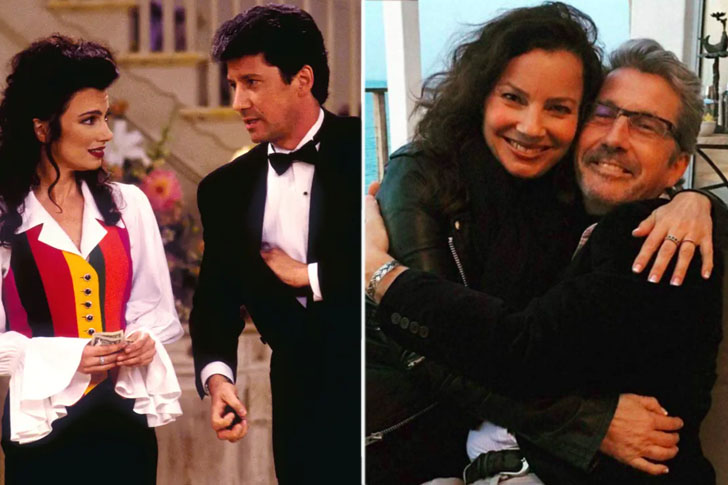 The 1990s were a fruitful decade for critically-acclaimed sitcoms like The Nanny. For more than five seasons, Fran Drescher took credit for playing Fran Fine, a salesgirl who spontaneously became a nanny for the three children of a rich Broadway producer. The latter, Max Sheffield, is portrayed by Charles Shaughnessy. Maxwell tried to ask Fran's hand in marriage throughout the show.
However, his attempts were often rooted in ulterior motives. As the show escalated, the duo's relationship lasted until the fifth season, when they eventually married each other. Because of its highly-relatable narrative, the show highly encapsulated the 1990s decade. After the show's conclusion 23 years ago, The Nanny remains a well-loved classic. "Classics don't get old," Drescher said in an interview.
Kennedy and Willow | "Buffy The Vampire Slayer"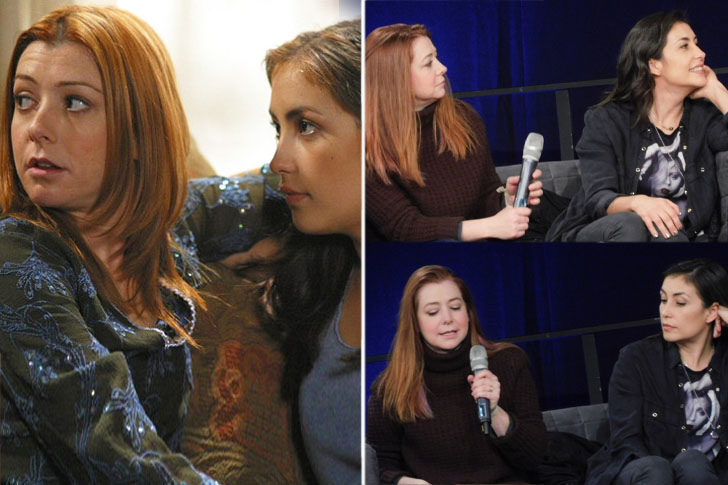 As a teenager back in the 2000s, watching a woman-to-woman relationship aired on TV would probably be a relatively new experience. The relationship between Kennedy and Willow, who Iyari Limon and Alyson Hannigan played, respectively, is worth noting. In Buffy The Vampire Slayer, their relationship slowly gained momentum and took a significant degree of attention to analyze.
The two are among the girls who possess supernatural abilities to battle evil forces such as vampires and demons. Apart from her part in the said series, Limón has notable appearances in several TV commercials, like Toyota, Dr. Pepper, and Always. Hannigan, on the other hand, is known for her roles in the American Pie franchise. Later on, she broke through as Lily Aldrin in the award-winning sitcom How I Met Your Mother.
Pacey and Joey | "Dawson's Creek"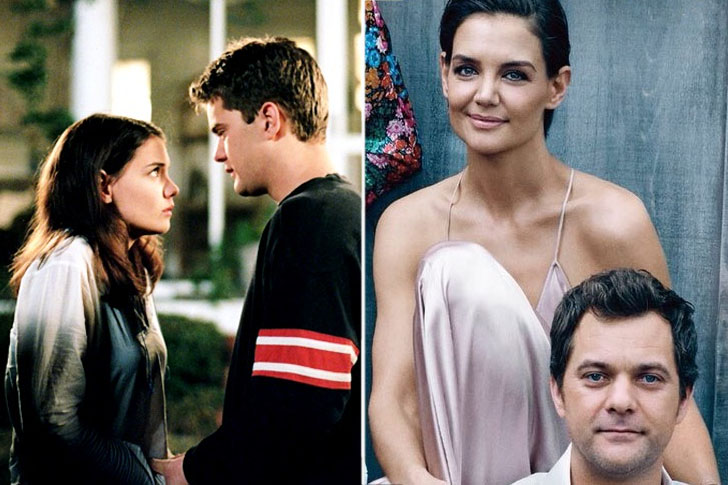 Pacey Witter and Joey Potter from the TV series Dawson's Creek stand out among the renowned fictional Hollywood relationships. Portrayed by Katie Holmes and Joshua Jackson, Pacey and Joey have been acquainted with each other since they were kids. Like typical youngsters, they maintained a love-hate relationship. After they were paired one fateful day in a science project that required days to finish, Pacey noticed his deep-seated attraction to Joey.
Dawson's Creek takes credit for airing for over six seasons before it ended in 2003. Jackson and Holmes used to have a relationship while on the set.
Paul and Jamie | "Mad About You"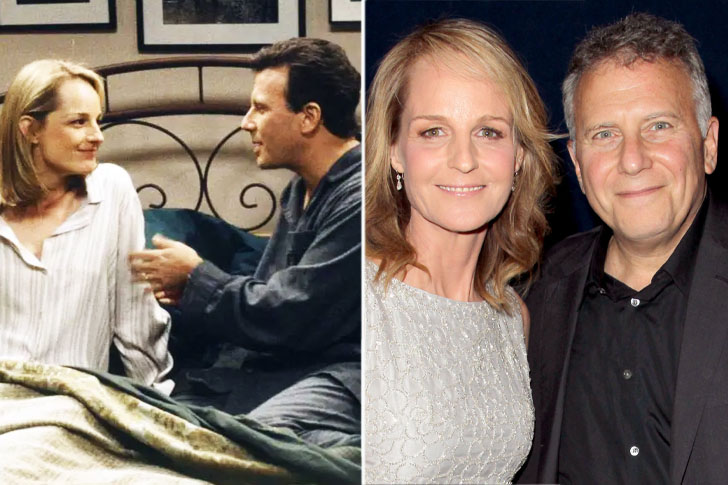 The TV series Mad About You opened with newlyweds Paul Buchman, portrayed by Paul Reiser, and Jamie Buchman, played by Helen Hunt. The two worked as a filmmaker and a public relations specialist in the series and showed the highlights of the couple's daily joys and struggles. Towards the end of the show in 1999, Jamie gave birth to their daughter, Mabel.
It is worth noting that after a decade since the show last aired, a revival series was released that featured 12 episodes, with Mabel now pursuing a college degree. The new series focused on the couple's role as mature parents. Mad About You had numerous crossovers with other NBC shows such as Friends, Seinfeld, The Dick Van Dyke Show: Carl Reiner, and Style & Substance.
Rachel and Ross | "Friends"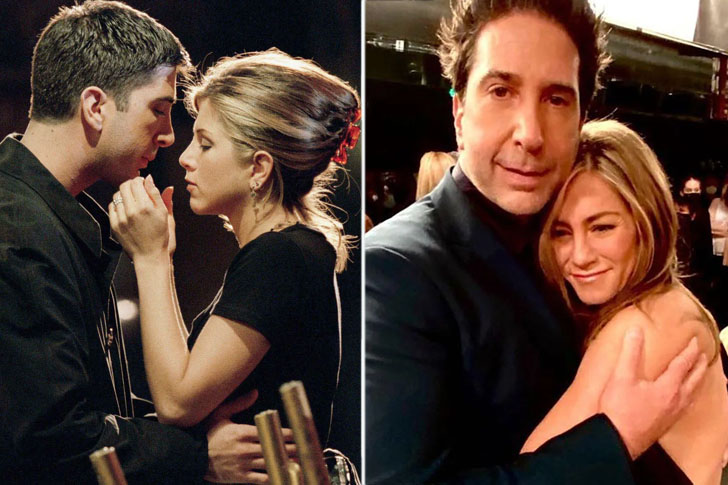 The relationship of Ross Geller and Rachel Greene is among the plot lines that avid fans followed in the award-winning sitcom Friends. The two met back in high school through Ross' sister, Monica, who happened to be best friends with Rachel. After a few years, Rachel lost touch with the Gellers and bumped into Monica as she escaped her marriage to Barry Farber. Ross' marriage was also doomed to fail when he discovered that his wife, Carol, was a lesbian.
After a few mishaps and numerous failed relationships, Ross and Rachel became the "one true pair" of the show. David Schwimmer played the role of Ross and secured an Emmy Award nod for the said role. Taking credit for Rachel is Jennifer Aniston, who was born to famous actors John Aniston and Nancy Dow.
Bridget & Bernie | "Bridget Loves Bernie"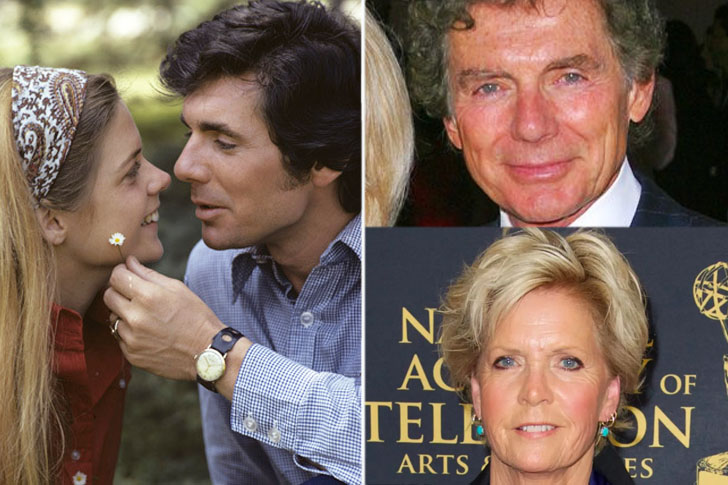 One of the most controversial series that emerged in the 1970s was Bridget Loves Bernie. It involves a marriage between faiths: a rich Irish Catholic teacher, Bridget Fitzgerald, and Bernie Steinberg, a cab driver (and struggling writer) who practices Judaism. The story revolves around how both parties deal with the contrast between their ethnic, cultural, and social backgrounds.
Despite having achieved a high degree of ratings, the show was canceled after a season. Outside the set, the real-life Bridget and Bernie, portrayed by Meredith Baxter and David Birney, fell in love and got married. David Birney's fame spanned from theater to television. Meredith Baxter has starred in renowned shows such as Family Ties and The Young Lawyers, among others.
Steve & Betty | "Petticoat Junction"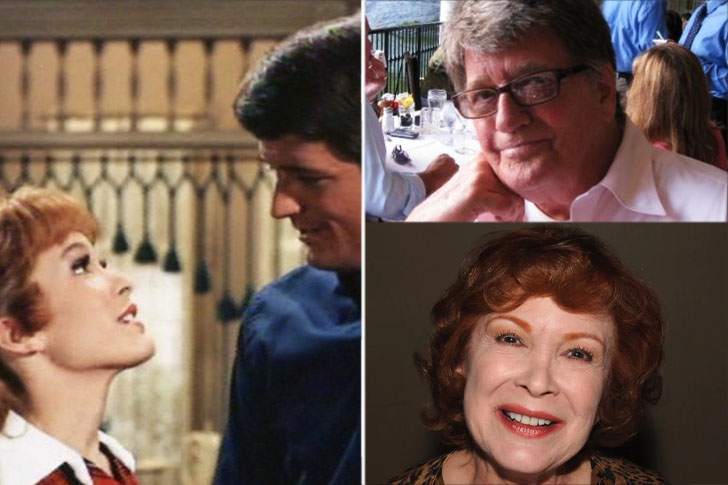 Having aired from 1960 to 1972, the sitcom My Three Sons features aeronautical engineer Steven Douglas' life as a single father raising his three sons: Mike (who is pursuing a college degree), Robbie (a high school student), and Chip, the youngest. In the show, Steve is aided by the children's maternal grandfather, Bub. In the latter years, after retiring from the marines, Charley, Steven's brother, helps in raising the children.
One of the turning points in the series was when the family transferred from Bryant park to Hollywood. As if fate was listening, Steve meets a single mother, Barbara, and falls in love with her. The couple got married and Steve ended up adopting Dodie, Barbara's daughter. The three boys also went out to marry the love of their lives.
Enos & Daisy | "The Dukes of Hazzard"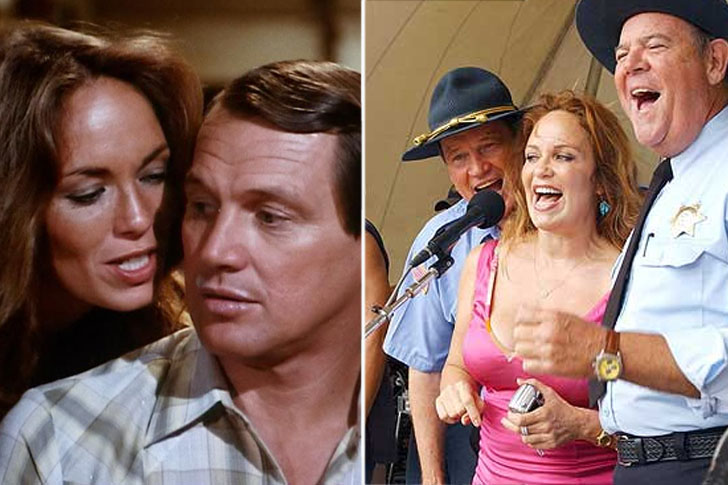 The Dukes of Hazzard, produced by CBS, was one of the most well-known television shows of the 1980s. The show was well-received and ran for seven seasons. The Dukes of Hazzard followed the lives of two adolescent cousins, Bo and Luke Duke, who are on probation for illegally producing alcoholic beverages. The men, along with a few family members, flee from law enforcement officers. Daisy Duke, one of their notable cousins, has piqued the interest of Deputy Enos Strate.
Throughout the series, the latter's affection for the former remained unrequited. Towards the end of the series, however, Enos and Daisy got married eventually. Catherine Bach, who takes the credit for playing Daisy Duke, has appeared in other shows such as African Skies and The Young and the Restless. Deputy Enos Strate was portrayed by Sonny Shroyer, who has also established a career in film and television.
Morticia & Gomez | "The Addams Family"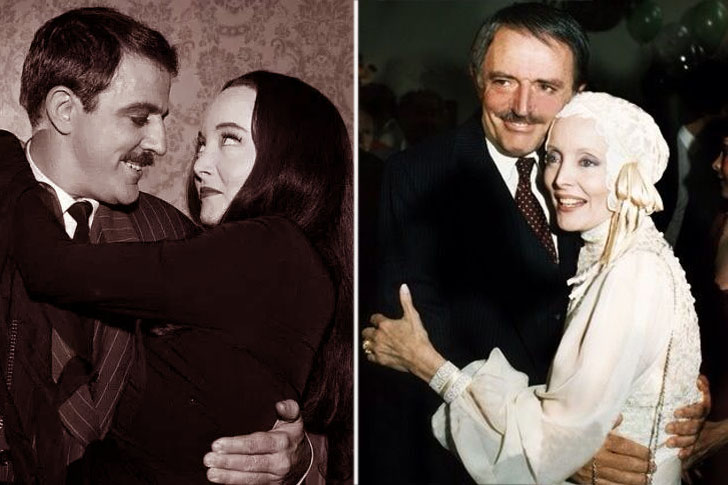 The Addams Family first aired on ABC more than five decades ago. The series was inspired by a few characters from the renowned cartoonist Charles Addams' imagination. His imagination enabled him to draw a family that appears to be obsessed with all things gruesome. The bizarre Gomez Addams (John Astin) and Morticia (Carolyn Jones), the former's stunning wife, evolved from seemingly lifeless illustrations to silver screen characters over the years.
Gomez and Morticia are an ideal couple, according to die-hard fans: they are objective, have a healthy relationship, and adore their children. John Astin gained a huge degree of fame because of his role as Gomez. Carolyn Jones went on to appear in over 30 television series and was nominated for an Oscar for her performance in The Bachelor Party.
Jerry and Elaine | "Seinfeld"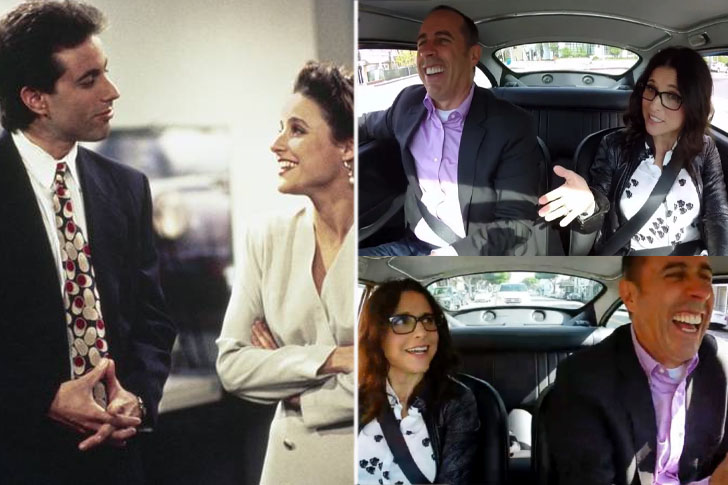 Though it started out awkwardly, Jerry and Elaine's relationship is quite extraordinary. Avid fans of the sitcom Seinfeld wanted the two to get back together because of their immense chemistry. However, it is worth mentioning that Seinfeld wasn't a typical sitcom. While most people find it strange for ex-lovers to stay friends, Jerry Seinfeld and Julia Louis-Dreyfus, who played Jerry and Elaine, respectively, made it appear to be enjoyable to some degree.
Seinfeld was one of the most memorable television shows of the 1990s for over 9 seasons. Apart from her prominent role as Elaine, Julia Louis-Dreyfus appeared in television shows such as The New Adventures of Old Christine and Veep. Jerry Seinfeld, on the other hand, has gone on to become one of the most famous comedians in the industry.
Sabrina & Chad | "Sabrina The Teenage Witch"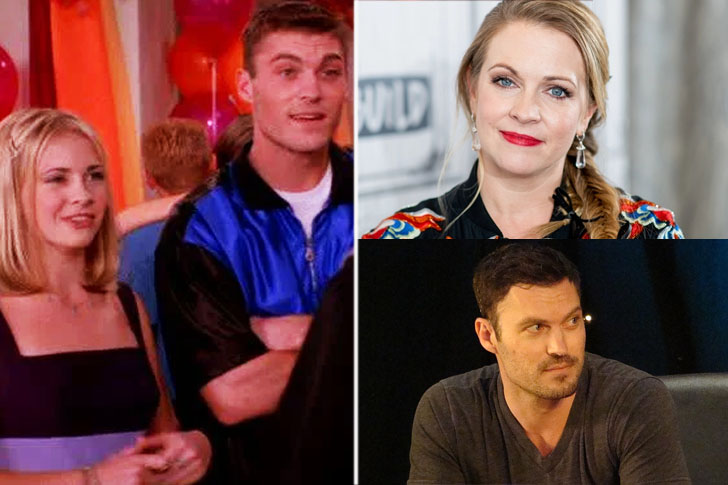 I Dream of Jeannie, Bewitched, and Charmed are just a few of the shows about witches that have popped up on television. Sabrina the Teenage Witch, which aired from 1996 to 2003, was one of the most memorable shows. Aside from coming-of-age issues, Sabrina (played by Melissa Joan Hart) had to deal with her growing powers. It is worth noting, however, that love interest issues are a normal part of adolescent life.
Throughout the series, she had been linked to more than seven different men. Chad Corey Dylan, played by Brian Austin Green, was one of them. Green, to his credit, went on to appear in a number of shows after, including Anger Management and Wedding Band, among others. Melissa Joan Hart has appeared in a few other shows as well and was able to build her own fashion line.
Max & Soon | M*A*S*H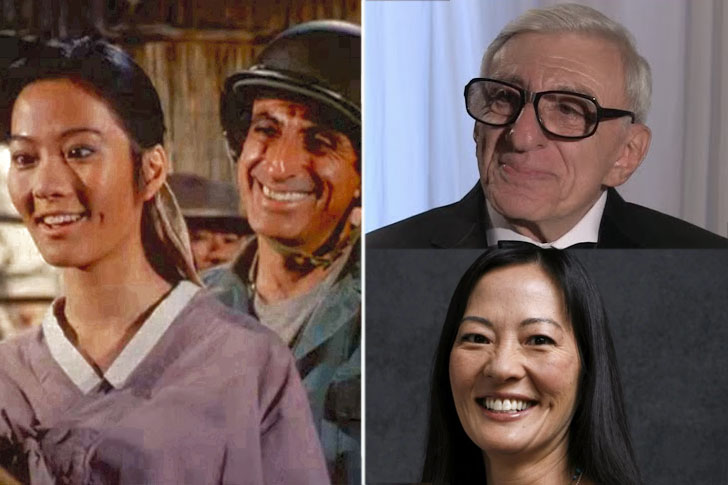 One of the most prominent roles of Jamie Farr was as the cross-dressing soldier Maxwell Q. Klinger in the CBS television show M*A*S*H. The character is remembered for his multiple attempts to get a psychiatric discharge from the Army by wearing women's clothes and doing ridiculous stunts to prove he was ill-minded.
However, before the end of the war, Klinger had fallen in love with Soon Lee, an adolescent Korean refugee. Lee was portrayed by Rosalind Chao. After her stint in the sitcom mentioned above, Chao received credits as Keiko O'Brien in Star Trek: The Next Generation and Star Trek: Deep Space Nine. Chao's latest role was as Hua Li in the live-action remake of the animated film Mulan.
Steve & Jaime | The Six Million Dollar Man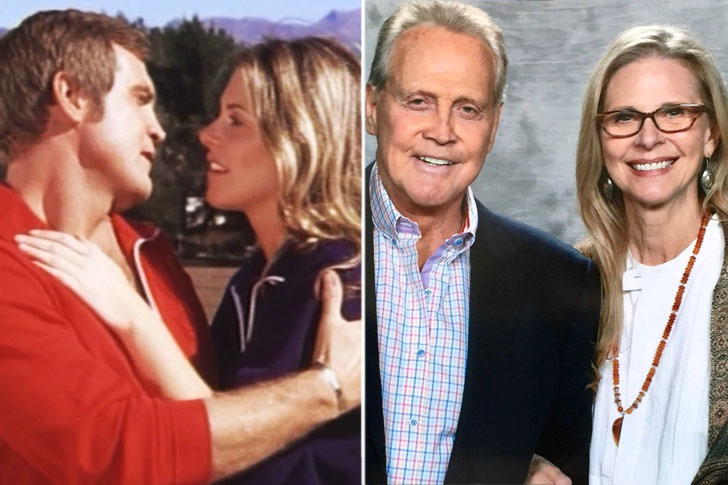 One of the pioneers of science-fiction television is The Six Million Dollar Man, which aired from 1973 to 1978. The show was about a former astronaut, Colonel Steve Austin (portrayed by Lee Majors), who possessed extraordinary strength, vision, and immense speed due to implants that were embedded in him by the government.
In the show's spin-off series, The Bionic Woman, Jamie Sommers, who is portrayed by Lindsay Wagner, was a professional athlete who rekindled her previous relationship with Austin after she was caught in a parachuting accident. This resulted in her acquiring the same bionic parts that the former got. The degree of their chemistry was the reason the show became a big hit. After the show, the duo achieved success in their chosen paths.
You've Reached The End