Pride: Powerful LGBT Couples You Might Not Konw About
Kristy McNichol & Martie Allen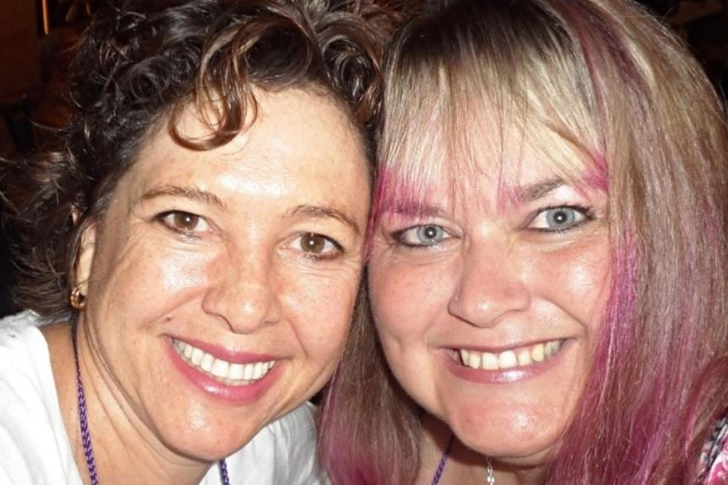 When it comes to years of being together, Kristy McNichol and Martie Allen are one of the longest LGBTQ+ couples in Hollywood. The couple has been together since 1991. Years later, they tied the knot in a private ceremony, but only revealed their relationship to the public two decades later—in 2012. McNichol said they decided to make their relationship public because they wanted to live a life with nothing to hide, finally getting the freedom they wanted. It looks like it's one of the best decisions they have made so far, knowing they have been together for decades, and there's no indication they will split in the near future.
Though there's not much information about Allen, people are probably aware of McNichol's identity. She was a former actress, comedian, producer, and singer, best known for a handful of films, such as Little Darlings, Only When I Laugh, and her acting credit in the drama Family, where she won two Emmy Awards.
NIECY NASH & JESSICA BETTS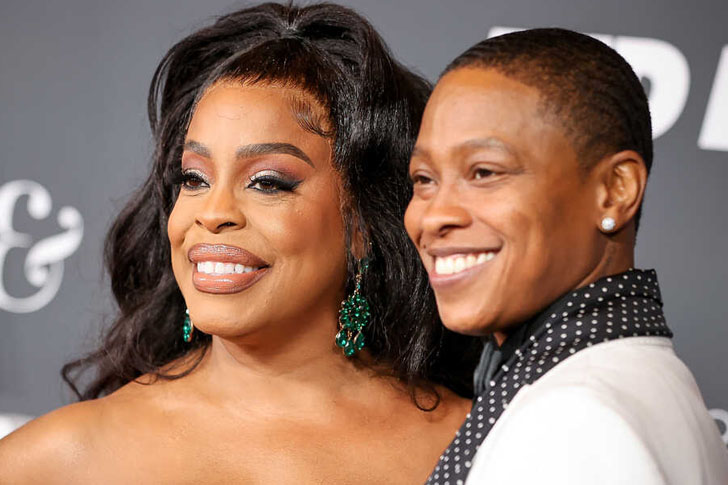 Niecy Nash and Jessica Betts have a love that doesn't only conquer it all but also breaks the barriers. They are the first LGBTQ couple who graced the cover of Essence magazine's March/April 2022 Black Women in Hollywood issue. The two share a sweet embrace in the snap, with the title A Love Like This.
As expected, many give the couple credit for showing their love in public. For starters, Nash and the American singer first connected on social media in 2015. At the time, Nash was still married to Jay Tucker. However, they later announced their separation in a joint statement in 2019, giving a chance to the American actress and Betts' love. They then tied the knot in 2020, and for Nash, it was "a going into herself" instead of "coming out." We're glad that these two found each other and are going strong.
JODIE FOSTER & ALEXANDRA HEDISON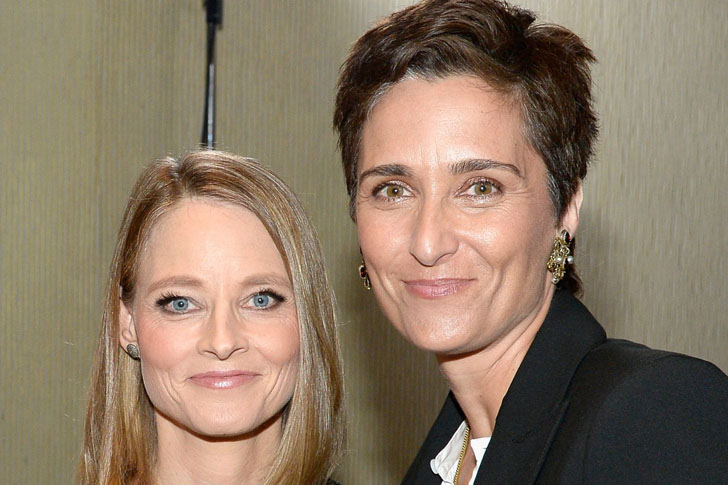 Jodie Foster is only married once, and it is to Alexandria Hedison. Though she dated Cydney Bernard for 14 years, resulting in sharing two kids, Kit and Charles Bernard Foster, their romance never ended in a marriage. Lucky for them, though. They never needed the help of their lawyers when they parted ways.
Anyhow, Foster seems to be happy with her current relationship status. She and Hedison tied the knot in 2014 after dating for a year. However, knowing they are both private when it comes to their personal lives, not many details are shared about their marriage. For starters, though, Hedison is a famed photographer who also appeared on the TV series The L Word. She, too, used to be in a relationship with Ellen DeGeneres. Foster, alternatively, is a famous actress who has received several accolades here and there.
ANDERSON COOPER & BENJAMIN MAISANI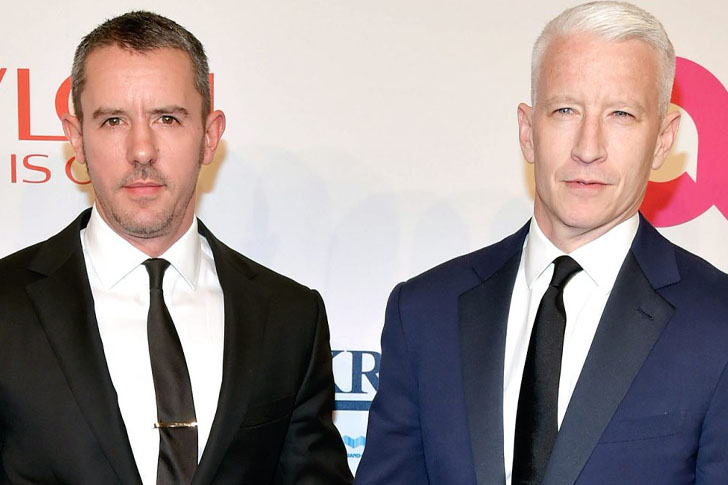 Political commentator Anderson Cooper and Benjamin Maisani may have ended their romance, but not their relationship as co-parents. The degree of their friendship is beyond palpable, and they are now the best of friends. Maisani even reportedly plans to adopt the CNN anchor's eldest son, Wyatt Morgan Cooper. Isn't that sweet?
Cooper stressed they are family, so Wyatt's name will be soon changed to Maisani-Cooper. He even revealed that the kid calls him 'Daddy,' while the child called his ex 'Papa.' The broadcaster also recently welcomed his second son, Sebastian Luke, and they are set to raise the two boys together. Cooper and Maisani may have ended their romantic relationship in 2018, but they have remained close since then. Though they have an unusual setup, Cooper is confident that the businessman will be a great dad to his kids.
MATT BOMER & SIMON HALLS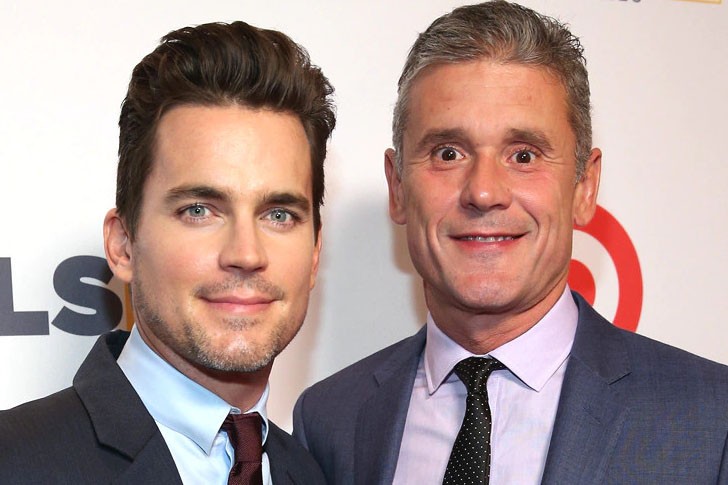 Fans may have known Matt Bomer for his sinister roles in American Story and The Sinner, but his personal life is far different from his characters. He has a very quiet and private life, not creating too much talk in public.
He has been married to Simon Halls since 2011, and the two have kept things low-key. With their more-than-a-decade marriage, the couple gives another meaning to Hollywood marriage. They first met in 2008 and were said to have built an "instant connection." They started dating and eventually decided to get married. The couple kept their wedding a secret, not wanting to attract too much media attention. Though they probably have the investment money to spend, Bomer and Halls opted to have a small private wedding attended by their family and closest friends. They now have three children named Henry, Kit, and Walker.
ELTON JOHN & DAVID FURNISH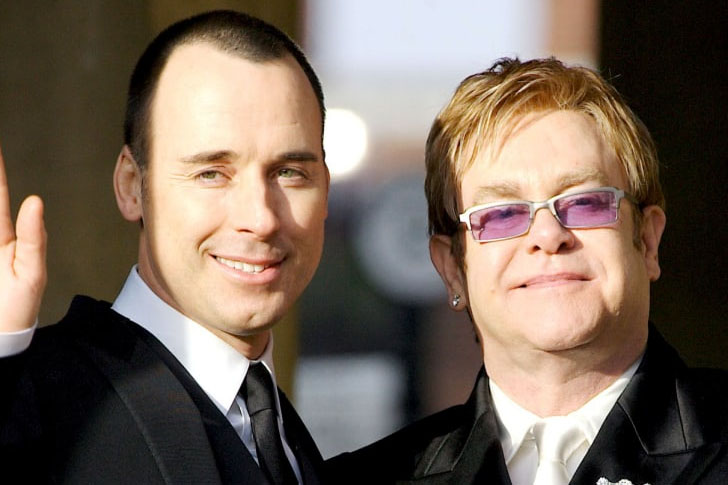 Elton John credits his husband of eight years, David Furnish, as his "perfect love song." The two have an everlasting love story to tell. Remembering the first time they met, the music icon said he found Furnish back then as "very well dressed" and "very shy." They then fell in love rather quickly.
As a filmmaker and a former advertising executive, John did not need to take care of Furnish. He is independent, and it is new territory for the hitmaker. He finally found someone who would love him for who he is and not for what he is. John and Furnish spent a dozen years together before making their relationship official in 2005. They then tied the knot in 2014 and have expanded their family since then. The couple now has two kids, Zachary Jackson Levon and Elijah Joseph Daniel Furnish-John.
RICHARD BUCKLEY & TOM FORD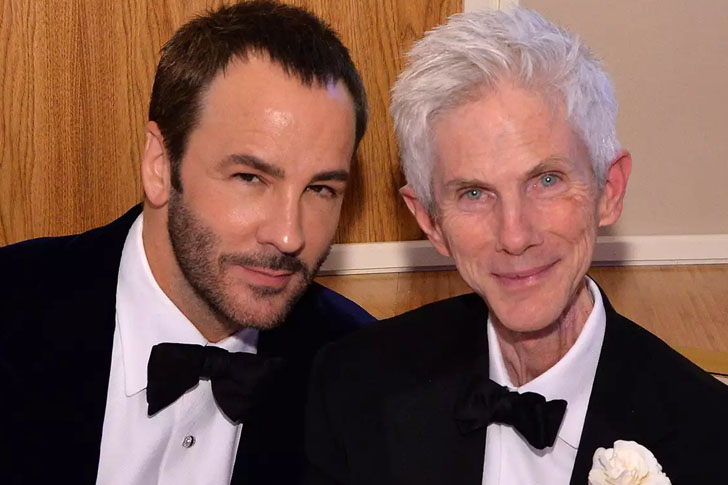 Richard Buckley and Tom Ford had a cute love story to tell. In the article the fashion journalist and editor wrote back in 2021, he revealed they had their first date in November 1986. The fashion designer told him he would be a millionaire and would soon show his collections all over Europe. True to his words, Ford became one of the best-known designers in the world. His investments were successful when he launched his eponymous luxury brand in 2005.
The two then got married in 2014. However, come 2021, Ford's greatest nightmare happened. Buckley took his last breath in the said year due to "natural causes after a long illness." He was 72 years old then. Thankfully, Ford has now adjusted to a life without Buckley, though he admitted it is hard and still wants to call him.
ANTONIO & KIRVEN DOUTHIT-BOYD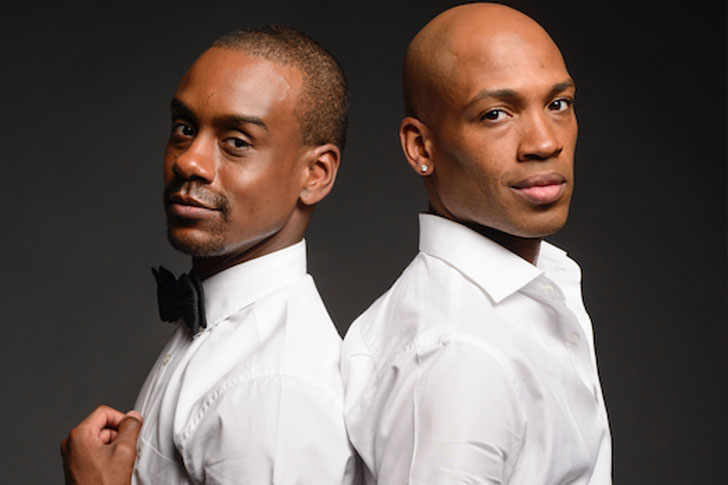 Antonio and Kirven Douthit-Boyd are a force to be reckoned with. They are the relationship goals, and many admire these two. From Ailey stars, which are dancers from the Alvin Ailey American Dance Theater, they have also become art directors. They get credits for being world-class performers and committed life partners.
The two have been together since 2005 and got married in 2013. They have traveled the world together, performing and living their dreams together. For Kirven, he said it felt nice to find someone who could completely understand his frustrations and joys as they were going through the same thing at the same time. They are always on the same page, and they can always freely talk about everything they are going through. Antonio and Kirven are both passionate when it comes to dancing and teaching, and these probably make their love much stronger.
GEE & JUAN SMALLS

Gee and Juan Smalls are not only partners in life, but they are also business partners. Yup, they have put their investment money into co-owning Virgil's Gullah Kitchen and Bar in Georgia. They are also the founders of The Gentlemen's Foundation, a non-profit organization.
They are a force to be reckoned with in the Atlanta LGBTQ community space, resulting in being labeled as a power couple. However, amid this success, the thing that makes them the proudest is how Little Gee has become. Gee had a son from a previous relationship. The kid was only eight years old when they met, but he is now a full-blown adult. Gee and Juan's greatest achievement is to see the wisdom they have installed in Little Gee and how they have grown to relate to one another. Next to this is how the couple has now started relating to each other.
ELLEN DEGENERES & PORTIA DE ROSSI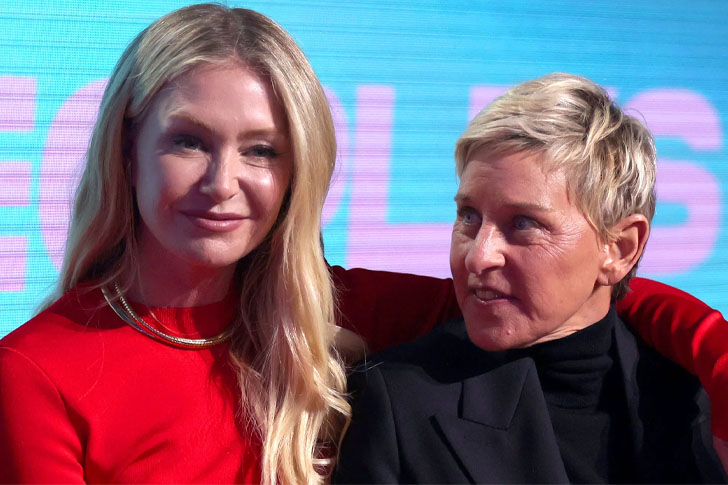 Another power couple on the list is Ellen DeGeneres and Portia de Rossi. They have a long and storied romantic history that started in 2000. The actress revealed she knew that she was in love with the talk show host when she laid eyes on her in 2000. However, it took her over three years to finally come out and told DeGeneres about how she felt.
After they reconnected in 2004, they made their romance red carpet officially on the flooring of the HBO Golden Globe Awards party in 2005. They eventually tied the knot in 2008, and de Rossi legally changed her name in 2010. Despite the rumors surrounding their marriage, the couple remains standing strong. De Rossi is even defending her wife amid all allegations thrown against her. Now, they are about to celebrate their 14th anniversary this year.
SARAH PAULSON & HOLLAND TAYLOR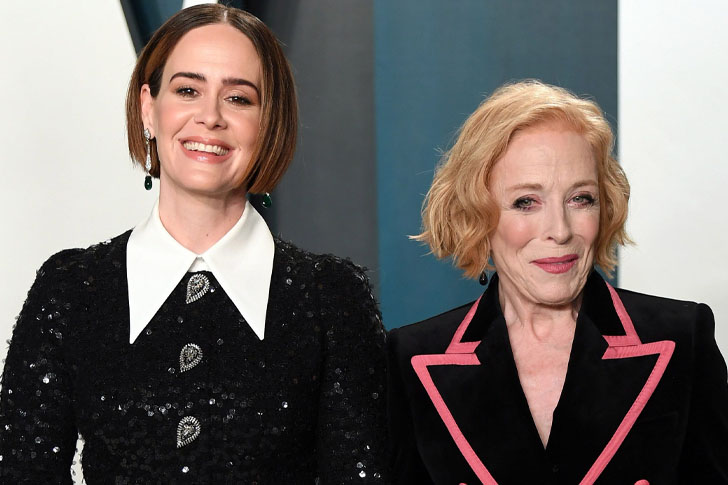 Sarah Paulson and Holland Taylor reportedly met at a party in 2005. However, the American Horror Story star was still dating Cherry Jones back then. Despite that, she was instantly blown by Taylor's beauty. She said the playwright was "probably the most exquisitely beautiful woman" she had ever seen.
They then reconnected after ten years, and from there, the rest was history. They made their relationship public in December 2015, and despite the 32-year age gap, they have a love like no other. Since then, they have been together and often get credits for their wonderful love story. Though they are yet to tie the knot, Paulson hopes their unconventional relationship could inspire others to follow their hearts no matter what the situation is. If they can inspire others, she is confident that they are not doing a bad thing.
DA BRAT & JESSECA DUPART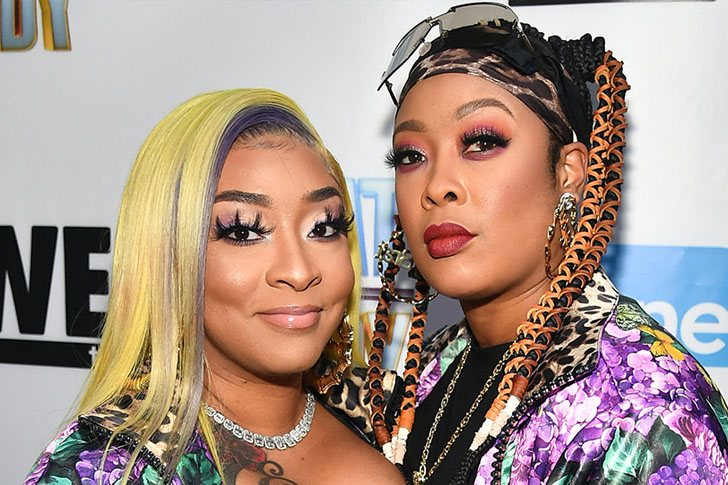 Shawntae Harris, better known as Da Brat, and Jessica Dupart officially tied the knot on February 2, 2022. Getting married on the said date is not by accident. The rapper explained it was an "auspicious moment for them both as a couple." The two call each other "twin flames," and the date is significant to their relationship. Aside from signifying angel numbers, it is also reminiscent of twin flames. They also saw their marriage as a seal to their union without needing the help of their attorneys.
Da Brat came out in 2020 after staying in the closet for decades. Now that she has found the love she is looking for with the American entrepreneur, many celebrate that she is happily in love now. The couple is expecting their first child together. We hope that they will have a long and happy life with their growing family!
WANDA & ALEX SYKES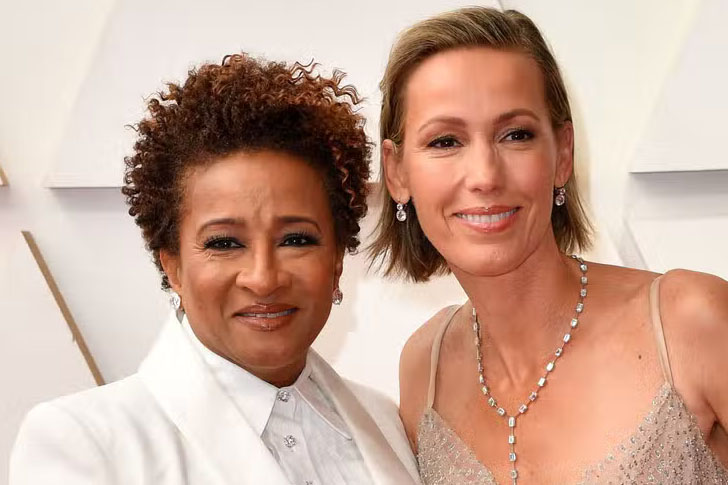 Wanda Sykes has been married to Alex Niedbalski since 2008. The stand-up comedian first saw her now-wife on a ferry ride to Fire Island and instantly drew to her beauty. After seeing a logo on the stranger's bag, she told herself that was what she needed.
Despite a friend telling her to stop talking about her kitchen and start flirting instead, she still discussed it, which ended up with her meeting Alex, who sold granite countertops. Though the kitchen topic brought them together, their relationship did not center on culinary pursuits. Alex does not know how to cook, so they probably use their credit cards to eat out or for food delivery. Despite that, they live happily with their two kids, Olivia Lou and Lucas Claude Sykes. The twins are all grown up now and have just reached their teenage years.
GEORGE TAKEI & BRAD ALTMAN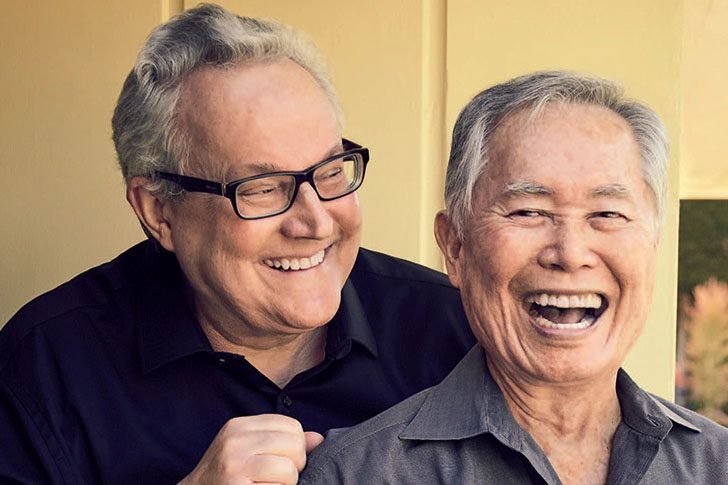 Many may not know that George Takei and Brad Altman have been together for decades, starting in the 1980s. They first laid eyes on each other back then, meeting at a running club for LGBTQ. The two used to hide their relationship—a total of 20 years—in fear that the actor may lose his career over his sexuality. They were already living together back then, but they could not tell the world about their romance.
However, everything changed when the American actor bravely came out to Frontiers magazine in 2005. After three years, they officially announced their relationship and tied the knot. They also set themselves free, walking the red carpet together in 2009 for the 81st Academy Awards. In 2011, Altman legally changed his last name to Takei, thanks to the help of their lawyers. The two never had kids, but Takei admitted he now wished they had one.
MONIFAH CARTER & TEREZ MYCHELLE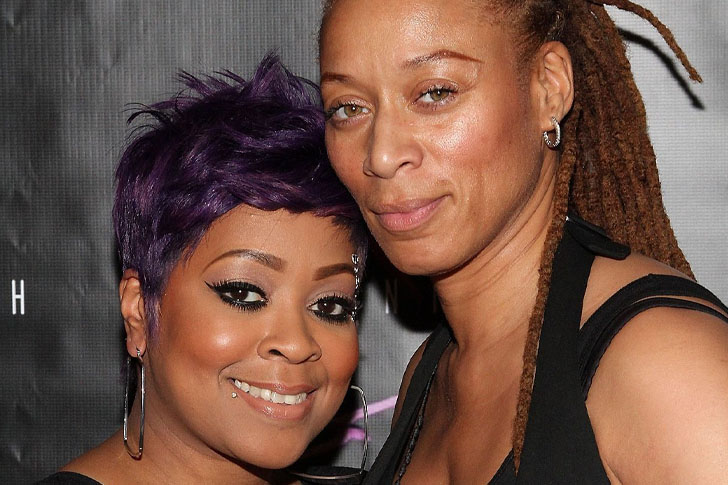 If there is one thing at the center of Monifah Carter and Terez Mychelle's relationship, it is their love for food. Their first date at a sushi house was when they found out they were both "super foodies." They talked for hours, and food had been "the center of it all."
Mychelle even went to the R&B singer's concert for Buffalo wings and that was when she heard her singing for the first time. She was instantly blown away, and since then, they had been inseparable. They dated for two years and eventually got engaged. Mychelle spent her investment money on a diamond and amethyst ring representing happiness, healing, and eternal love. When they got married in 2014, they ensured that it featured their shared interest in music, food, and dancing. The couple held their beautiful event in Honolulu, the capital of Hawaii.
JASON BOLDEN & ADAIR CURTIS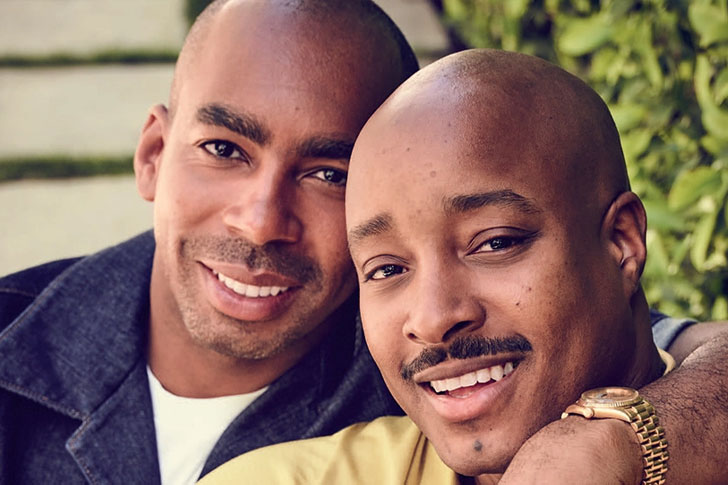 Jason Bolden, a celebrity stylist, and Adair Curtis, an interior designer, are known for the Netflix series Styling Hollywood. They tied the knot in 2012, and after waiting for nine years, they excitedly announced that they were expecting a child via surrogate. With the number of years they had to wait, Curtis revealed the journey to start their family had been a long road.
It had always been in the forefront of their minds. They first explored adoptions, but they later decided to opt for surrogacy. Come May 2021, the couple finally welcomed their first child. They credit their child as their greatest gift ever and reveal they are now obsessed with their kid, who they named Mr. Arrow Fox. Though the child came when they were both busier, Bolden said there is never a perfect time to start a family.
MARIA BELLO & DOMINIQUE CRENN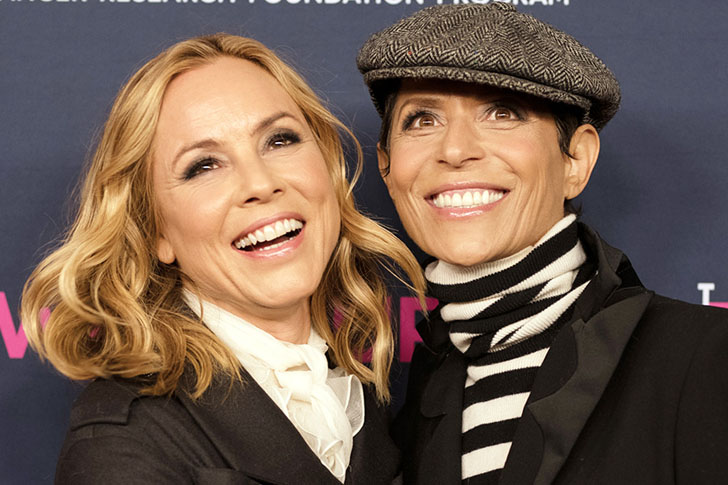 Maria Bello and her fiancé Dominique Crenn have a reasonably unusual love tale. The NCIS star claimed they started dating immediately after Creen's breast cancer diagnosis, adding that "it's been quite a year." Bello has also been vocal about her love for Creen on social media.
Crenn is the first female chef in the United States to earn three Michelin stars. Her path to such a historical credit, however, was not easy. Despite her successful culinary profession, Creen found time for love, winning the heart of Bello. Both women dominate in their respective fields, breaking down many societal barriers. While Bello's work can be easily seen and admired on the big screen and streaming platforms, we appreciate Crenn's work by seizing the opportunity to sample one of her palate-teasing dishes. Fortunately, this French chef has a slew of eateries and food outlets all around the country to satisfy us.
KENDRELL BOWMAN & ANTHONY WAYNE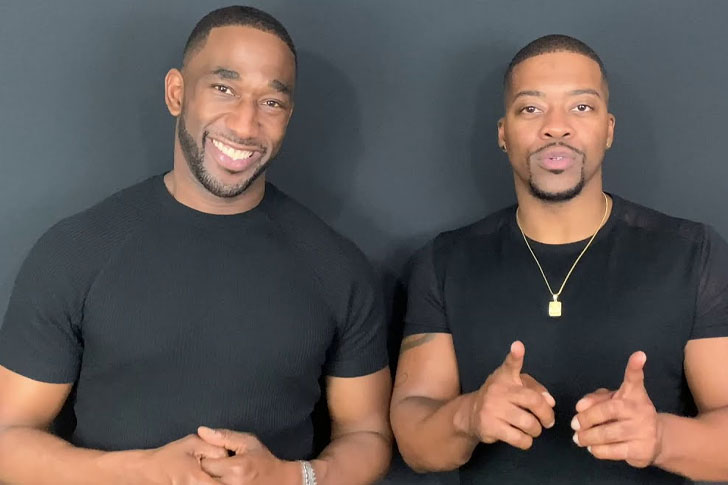 Anthony Wayne and Kendrell Bowman appear to be a perfect pair. Wayne is a Broadway star who appeared in Anything Goes back in 2011. On the other hand, Bowman has a Fashion Background and has managed Louis Vuitton and Balenciaga. Eventually, he started his own styling company, I AM KENDRELL. He has worked with numerous stars like Kanye West, Mariah Carey, Dawn Richard, K.Michelle, Lauriana Mae, Ashanti, and David Banner. His works have been present in GQ, Essence, VIBE, and numerous public distributions.
Together, they made sorcery by turning into the star and innovative chief/head ensemble fashioner for You Make Me Feel Mighty Real: A Sylvester Concert. The off-Broadway melodic proceeded to turn into a considerable investment. Wayne composed and starred as Sylvester in Mighty Real, with Bowman as chief and outfit stylist. They wrote Phyllis Hyman, featuring Jacqueline B. Arnold as the title character.
LILY TOMLIN & JANE WAGNER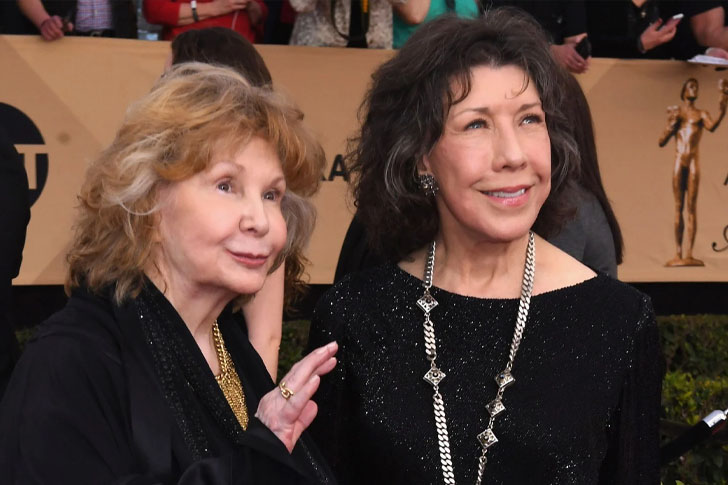 Imagine a scenario in which two famous women have endured a relationship for over forty years. Unbelievable? No. That is Lily Tomlin and Jane Wagner's romantic tale. Tomlin and Wagner are presumably the calmest couples in the business. However, their romantic tale is one for the ages. While many thought it was an ordinary friendship, it bloomed quickly and discreetly. It has blossomed into a 42-year relationship—and marriage.
Wagner tickled Tomlin's funny bone before she grabbed her attention. After seeing the unique after-school special that Wagner composed, she welcomed her to team up on Tomlin's parody collection, And That's the Truth. They've been inseparable from that point onward. The couple's work gained degrees of prominence that earned them a joint star on the Palm Springs Walk of Stars in 2012. In 2013, Tomlin and Wagner made it official and were lawfully wedded following 42 years together.
BRAD GORESKI & GARY JANETTI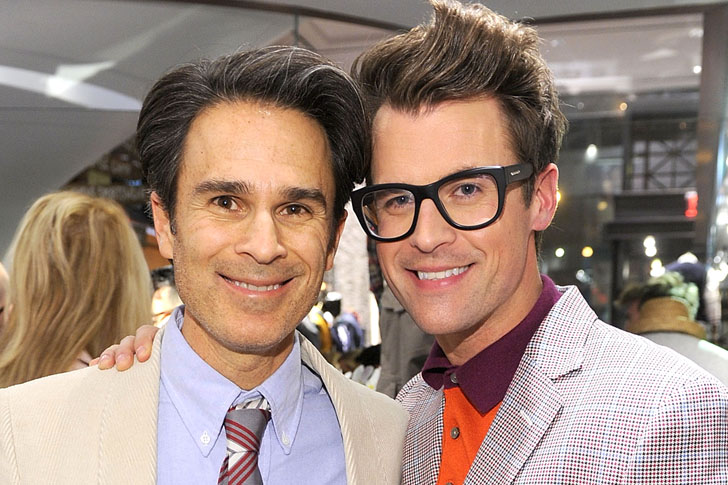 Although he's most famous for his work on Fashion Police and has become famous by working in media outlets, Brad Goreski has had notable credit for offering style counsel to high-profile figures such as Jessica Biel, Demi Moore, Kaley Cuoco, and Rashida Jones. He sure knows a lot of high-profile individuals. It seems that Goreski has figured out how to keep his personal life generally steady and private. However, many still know who his better half is.
If you don't know who his significant other is, he has been hitched to Gary Janetti starting around 2017, and the two seem to be very content. Unlike Goreski, Janetti works in the background. His work comprises Family Guy, The Naked Truth, and Will and Grace. Despite being married, the two decided not to have kids and focus on their careers for now.
SAMIRA WILEY & LAUREN MORELLI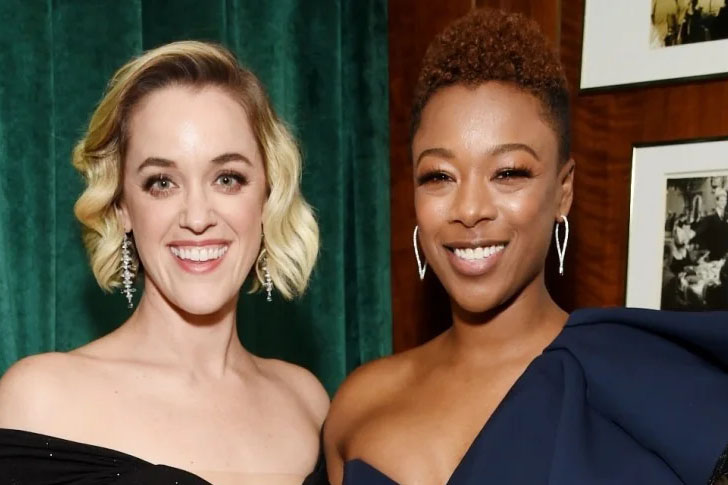 A story loaded with unexpected developments, self-revelation, and fresh starts, Samira Wiley and Lauren Morelli's romantic tale is too magical to be genuine. However, it is. Their endless love and warmth have made them one of Hollywood's most famous power couples.
Even before the now-married couple met face-to-face, Wiley had been fascinated by Morelli's screenwriting credits. In 2013, Wiley had the opportunity to meet Morelli when she joined the Netflix show Orange Is The New Black. During that time, Morelli was dating Stephen Basilone. However, as she kept dealing with the Netflix show scripts, she broke up with Basilone. She sought the assistance of Wiley, and they eventually became friends. A couple of years later, their friendship took a turn and they started dating one another. After nearly two years, they chose to give a name to their delightful bond and shared their marital vows.
Cara Delevingne & Annie Clark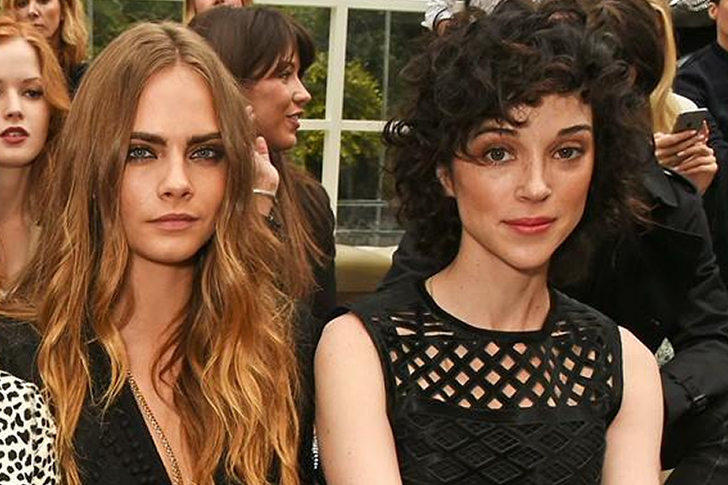 They could've been a great match, but the relationship between these two beautiful ladies only went down the drain. Cara Delevingne and Annie Clark were initially spotted together way back in late 2014 up until mid-2016. However, despite the unfortunate breakup, The Dallas Morning News revealed they remain amicable. The following year, Delevingne participated in Clark's 2017 album, Masseduction.
As many know, Delevingne is one of the highest-paid models in the world. She has already worked with various brands like Chanel and Louis Vuitton. She's also a bankable actress and has been in numerous films, including the 2012 film adaptation of Anna Karenina and the 2015 hit movie Paper Towns. Clark, on the other hand, is an award-winning singer-songwriter and multi-instrumentalist who has already released various studio albums and has three Grammy Awards to her credit.
Michael Kors & Lance Lepere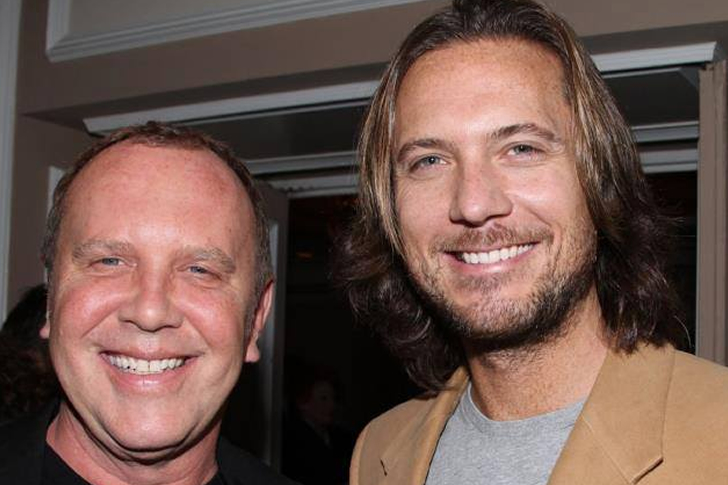 Age and gender do not really matter when it comes to love, and this couple has proved to be right. Michael Kors and Lance Lepere also have a 10-year gap apart from being both males. They reportedly met in 1990 when Lepere worked as an intern in Kors' company. After more than two decades of being together, the two tied the knot in August 2011.
As a fashion mogul, Kors is a world-renowned fashion designer known for his brand named after him. The conglomerate sells various products, such as watches, footwear, jewelry, and fragrance. Meanwhile, aside from being the spouse of one of the richest persons in the world, LePere is now serving as a creative director of women's design. He's also involved in numerous charitable works that his husband has been doing for years. By the looks of it, these two will never need the help of their lawyers in the future.
Jillian Michaels & Heidi Rhoades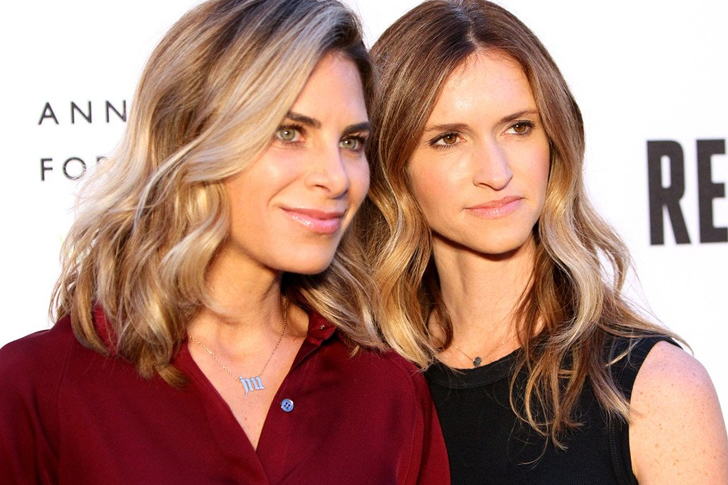 The relationship between Jillian Michaels and Heidi Rhoades started in 2009 but sadly concluded less than a decade later—in 2018. During their time together, the former couple shared two children, a son named Phoenix and a daughter named Lukensia. Since they are open about their relationship, Michaels was the one who announced their breakup on Instagram. She said they were better off as friends and parents to their children but not as partners. This only means that the split was done amicably, and there's no bad blood between them.
As many already know, Michaels is a personal trainer, businesswoman, and TV personality who is best known for her appearances on the syndicated show The Biggest Loser. In 2016, she was in the lead credit of the TV series Just Jillian which aired on E!. Meanwhile, Rhoades is a former music promoter and a Yoga teacher.
Quincy Gosfield & Deondray Gosfield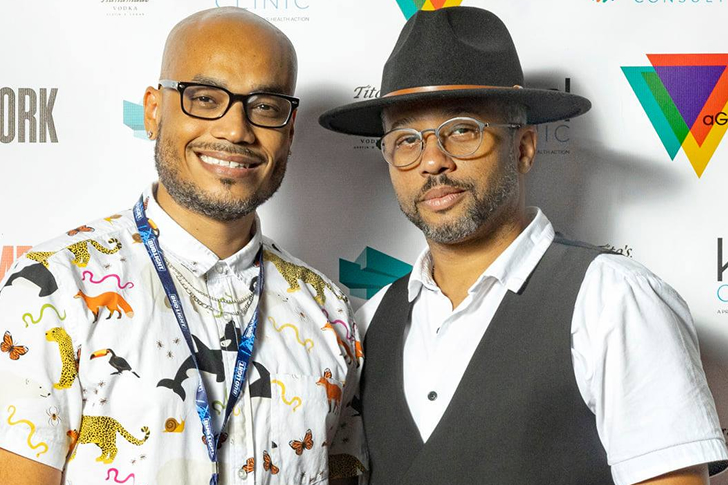 Quincy Gosfield and Deondray Gosfield probably have one of the cutest relationships on this list. The two dashing men were initially friends. Quincy is the special effects make-up artist of Deondray, an actor. However, love finds its way, and they are now tied to each other after they married on January 27, 2014. If Quincy were to describe their relationship, he would joke about it being "the longest one-night stand in history" and a "one-night stand that turned into 21 years." Like any other marriage and relationship, theirs is not perfect and has too many ups and downs. The two remain firm to their vows of being together forever.
Quincy is a director and producer known for various TV series like The Chadwick Journals, Sunday Best, and The DL Chronicles. Meanwhile, Deondray is an actor and a screenwriter. He's best known for his credit in Sister Act 2: Back in the Habit.
Darren Young & Nick Villa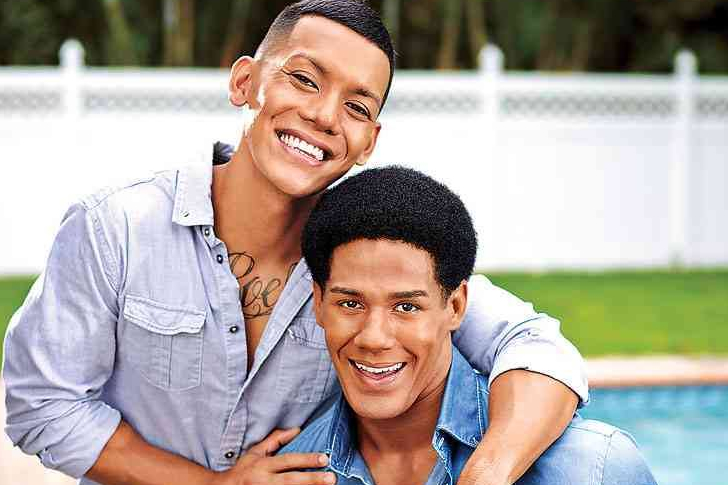 Darren Young is a professional wrestler who is in a relationship with Nick Villa. Reports revealed that the two had been together since 2011. There is not much information regarding the latter, like his birthday, college degree, or other relevant information. Regardless, their lengthy relationship is enough proof of their love. It could even be seen in their dashing red carpet appearance at the 25th Annual GLAAD Media Awards in New York City on May 3, 2014.
Anyway, the real name of Young is Frederick Douglas Rosser III, and he is currently under the New Japan Pro-Wrestling management. He is the very first openly-gay wrestler and the one who broke the barrier. Before signing with WWE in 2009, he participated in various wrestling promotions, such as Chaotic Wrestling and East Coast Wrestling Association. He then immediately appeared in the 2010 NXT.
Melissa Etheridge & Linda Wallem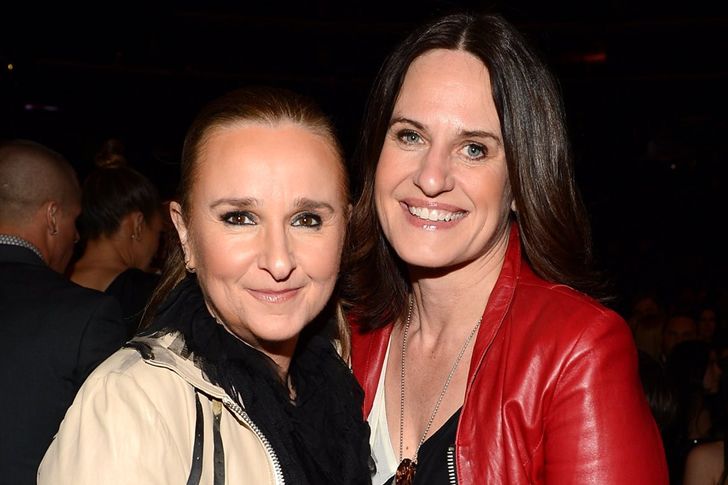 Love really conquers all, and Melissa Etheridge and Linda Wallem couple proved that. For starters, the two tied the knot on May 31, 2014, in Montecito, California—in the heavenly place of San Ysidro Ranch. The couple got married two days after their birthday. They share the same birthday of May 29, 1961, as if they are twin sisters. Indeed, they are a perfect match.
For those who barely know this stunning pair, Etheridge is a singer, songwriter, and activist. She is best known for her Academy Award-winning song I Need To Wake Up in the film An Inconvenient Truth. Meanwhile, her album Yes, I Am peaked at number 1 and was certified six-times platinum by the RIAA. Wallem, on the other hand, is a writer and producer known for her artistic credits in films like Sleepless in Seattle and Nurse Jackie.
Barry Manilow & Garry Kief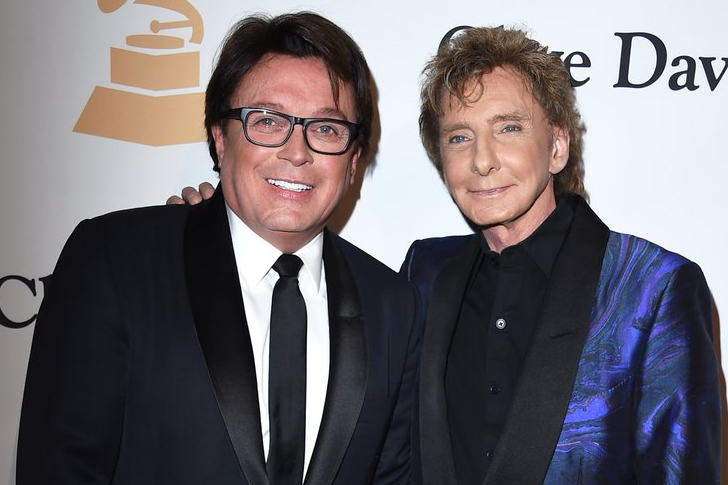 Barry Manilow and Garry Kief's relationship started professionally. Kief serves as Manilow's manager. However, after working together for a very long time. The couple shocked the world when they announced their marriage in April 2014. The private ceremony took place in Palm Springs, California. However, none of them file their marriage certificate, not even their lawyers, which only means that their beautiful wedding is not legally binding.
As many already know, Manilow is an award-winning singer who is best known for his now-classic hits Mandy, Can't Smile Without You, and I Write the Songs. Because of his undeniable artistry and vocal abilities, he has accumulated various accolades, including an Emmy, a Grammy, and a special Tony Award. Kief, on the other hand, is the president of Barry Manilow Productions and Stiletto Entertainment Group.
Ryan Murphy & David Miller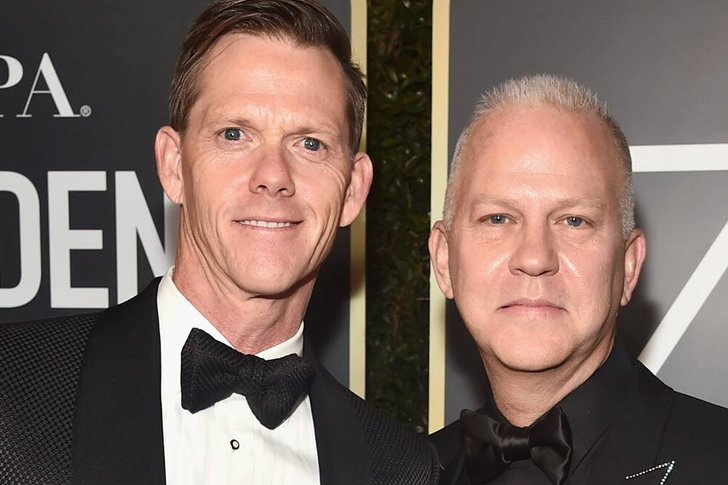 Ryan Murphy and David Miller dated for quite a while before taking a leap in their relationship and getting married. The couple tied the knot in July 2012, and later that year, they welcomed their firstborn, a son named Logan Phineas. However, that did not end there. The following year, they had their second child, Ford, born in October 2014. Both children were conceived and delivered by surrogacy, the best option for same-sex couples who aspire to have their own child.
Murphy is a TV writer, producer, and director, best known for creating and producing numerous TV series, such as 9-1-1: Lone, Scream Queens, and American Horror Story. Because of his numerous works, he won various accolades to his credit, including an Emmy, Golden Globes, and a Tony Award. Meanwhile, Miller is a renowned photographer. His identity is somehow unknown to the public. The couple and their children are reportedly living in California.
Alan Cumming & Grant Shaffer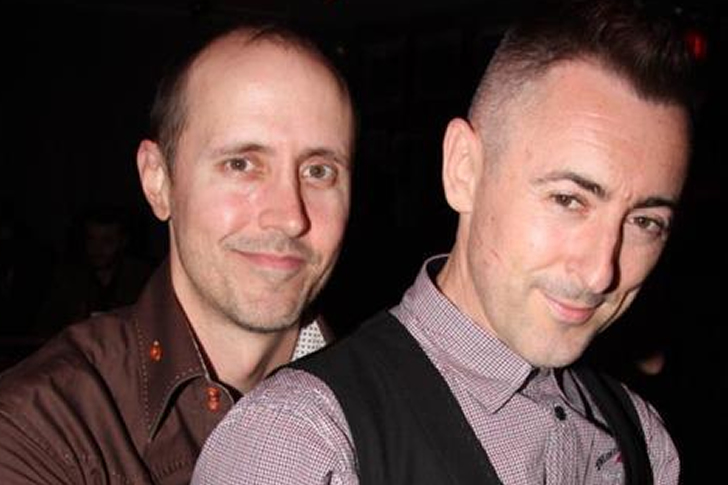 Happily married is Alan Cumming and Grant Shaffer's status today. They initially participated in a civil wedding on January 7, 2007, in Old Royal Naval College in London, then tied the knot again, having a church wedding on their fifth wedding anniversary. In 2006, Cumming expressed interest in becoming a parent, but his schedule was not ideal to become one yet. As of 2022, they still haven't had a child but are still together. The couple is reportedly living in Manhattan.
Meanwhile, there is not much information about Shaffer aside from being an artist and graphic illustrator who had 12 Solo Art Exhibitions. Cumming, as many already know, is an exceptional actor who won a Tony Award for his credit as master of ceremonies in the stage play Cabaret. Aside from performing on stage, he also acted in movies like X2 (X-Men) and the Spy Kids trilogy.
Alec Mapa & Jamison Hebert

Alec Mapa was so serious about his love and adoration for Jamison "Jamie" Herbert that he decided to marry him after spending time together. In the opening episode of his TV series, The Gossip Queens, the former revealed that he and his husband officially became dads after adopting a five-year-old boy. Fans are probably crossing their fingers, hoping that their ship will sail for a lifetime.
Mapa is an actor, writer, and comedian who is notable for his performance in the sitcom Half & Half, the comedy-drama Ugly Betty, plus his acting credit in Desperate Housewives. He won the Davidson/Valentini Award, which GLAAD Media Awards gave in its 2005 show. Meanwhile, Hebert is an actor and producer known for his works in the 2004 TV series Ghost Hunters, the film Analog Days and Invincible Scripture.
Mario Cantone & Jerry Dixon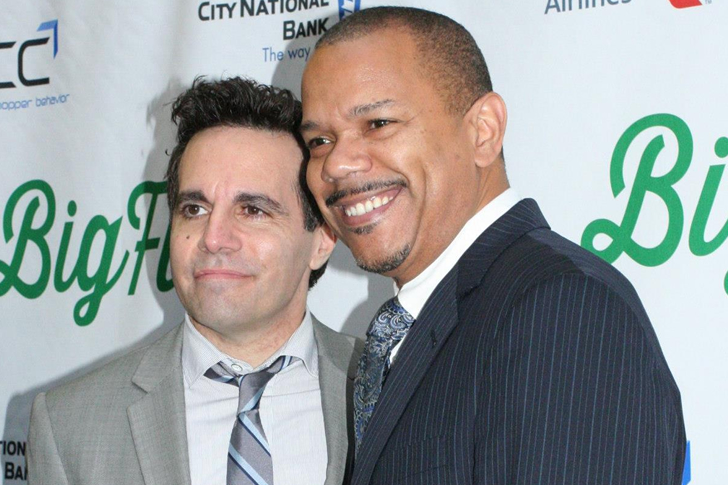 Several factors have already tested Mario Cantone and Jerry Dixon's love for one another, but they have remained committed. It was in October 2011, when the LGBTQ+ couple decided to take the next step in their relationship and officially got married after spending two decades together. According to a report, Pastor Jay Bakker officiated the wedding ceremony, which was surely unforgettable. There is no update about them adopting a child or becoming parents, but they surely will be phenomenal when that happens.
Cantone is a popular actor, comedian, and writer who had various appearances on Comedy Central, such as Chappelle's Show. He also portrayed the role of Anthony Marentino in Sex and the City and has landed an acting credit in Men In Trees. Meanwhile, Dixon is a composer and actor whose notable works are the 1997 film The Peacemaker and the long-running series Gotham.
Lee Daniels & Jahil Fisher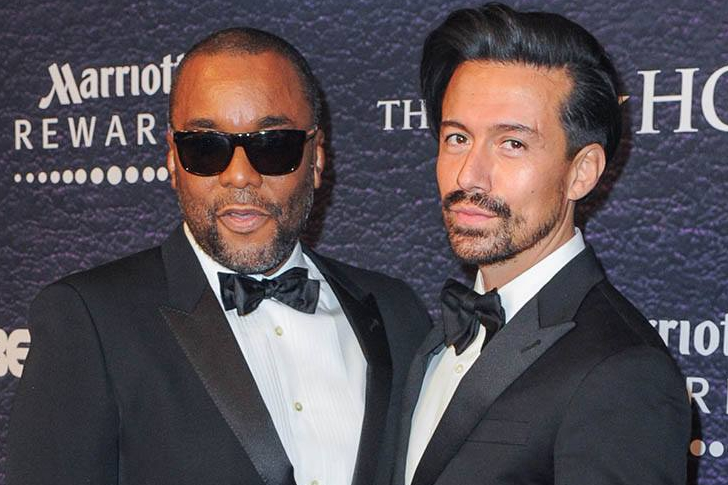 Lee Daniels and Jahil Fisher reportedly met at a birthday party in Los Angeles. Lee was then charmed by Jahil without lifting a finger, which caused the former to ask his secretary to get his number. This led to a phone conversation, dinner dates, and the rest is history. A story that is worthy of a movie plot, indeed. Although they have a 12-year gap, this couple's relationship is still thriving. They have spent a decade together, though they still yet to tie the knot or have any children. However, Jahil adopted his brother's children as he was incarcerated.
Daniels is a film director, screenwriter, and producer. His first producing credit was the film Monster's Ball, for which Halle Berry earned the Academy Award for Best Actress. He is yet to win an Academy but has already received six nods. Meanwhile, Fisher is a freelance stylist and a creative designer for various TV projects, such as Empire and The United States vs. Billie Holiday on Hulu.
Don Roos & Dan Bucatinsky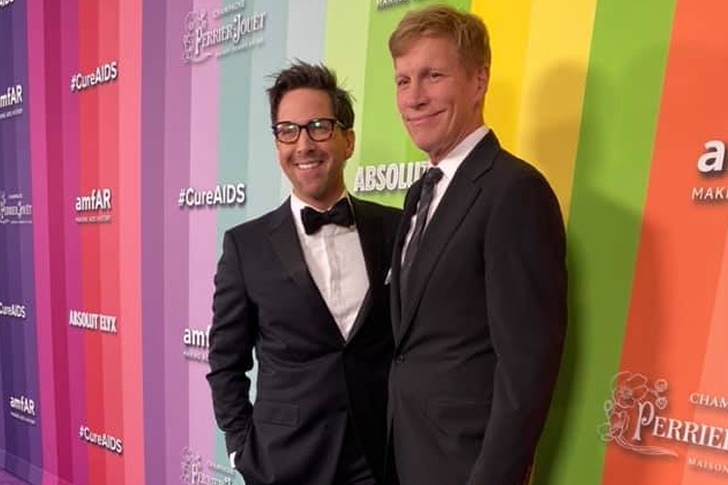 Don Roos and Dan Bucatinsky have one of the cutest love stories. Well, it was in 1992 when Bucatinsky met his then-future husband, Roos. The latter invited him to be his date at the premiere of his written movie Love Field, a drama film starring Michelle Pfeiffer and Dennis Haysbert. Years later, the romance between the two started to grow. They eventually got married in 2008, just four months after the legality of same-sex marriage in California. Currently, the two are still unbreakable together, and their two children, Eliza and Jonah, are just one of the reasons why.
For starters, Bucatinsky is an actor and producer best known for his portrayal of James Novak in the popular TV series Scandal, for which he received the Primetime Emmy Award for Outstanding Guest Actor in a Drama Series. Roos, on the other hand, is a screenwriter and film director. The film Single White Female, which he has writing credit for, proved his spot in the industry.
MICHAEL ARDEN & ANDY MIENTUS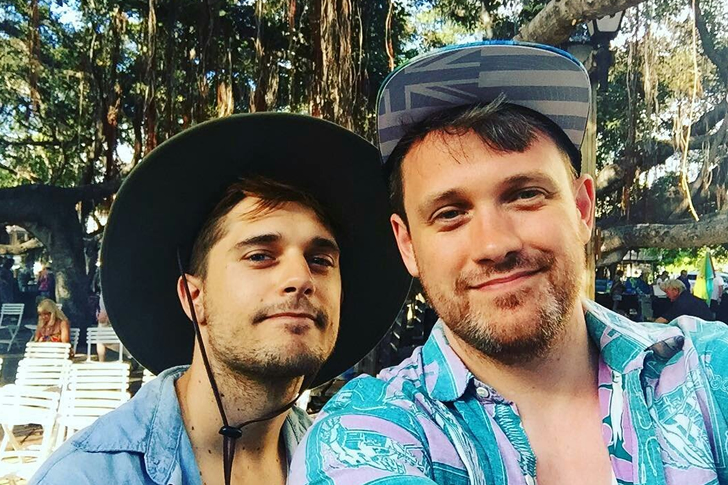 It is quite common to see co-stars fall in love outside of their work in the entertainment industry. However, Michael Arden and Andy Mientus' relationship seems more special. These two actors are popular figures in the theater world for those who don't know. Arden has also appeared in TV shows like Grey's Anatomy and Numb3rs, while Mientus on Smash and Gone.
This couple has had a relationship for over 15 years. They have traveled across the US together as they both became Broadway stars. The two first met at an open party for the Broadway production The Times are a-Changin', in which Arden starred. According to Mientus, the 2006 play was a flop, but at least it was where he met Arden. Ten years after they met, the two pooled their investments and married at Babington House, Somerset, England.
THOMAS ROBERTS & PATRICK D. ABNER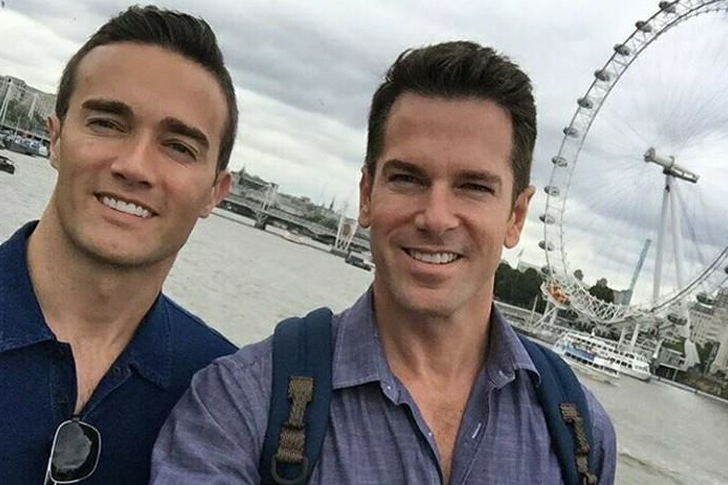 Thomas Roberts is a popular TV journalist who gets credit for his seven-year stint as a news anchor for MSNBC Live. He was also a contributor for Morning Joe and served as an anchor for Way Too Early. He is also known for being an openly gay journalist.
Roberts has been married to Patrick Abner since 2012. Abner is a company man working for the pharmaceutical corporation Merck. He is a community liaison for the company's virus division. Roberts and Abner first met in 2000 when they both attended a mutual friend's party near Charlotte, NC. According to Abner, he felt an instant connection with the journalist, even though starting a relationship was the last thing he was looking for at the time. A month after their initial meeting, the two met again at a Halloween party, where they exchanged numbers and started dating.
TERRY SWEENEY & LANIER LANEY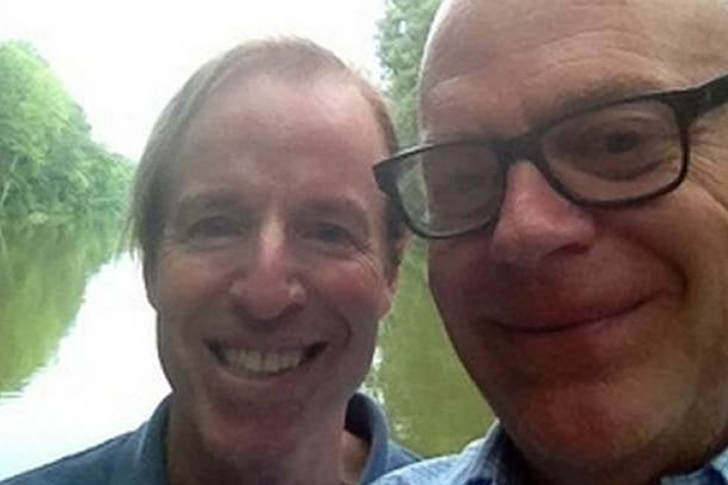 Terry Sweeney gets credit as an esteemed writer in the world of comedy. He has written for popular sketch shows such as Saturday Night Live, MADtv, and Hype. Like Sweeney, his husband, Lanier Laney, is a prolific writer. Laney has also written and starred in SNL. Moreover, the writing duo is well-known for writing the movie Shag, the animated TV show Tripping the Rift, and the film Tripping the Rift: The Movie.
The couple has been in comedy for the entirety of their professional careers. In fact, the two initially met as members of the comedy sketch troupe Bess Truman Players and became writing partners for SNL for the show's 1985-1986 season. Since 2012, the gay couple has lived in Los Angeles, but they also have a home in Beaufort, South Carolina.
JORDAN ROTH & RICHIE JACKSON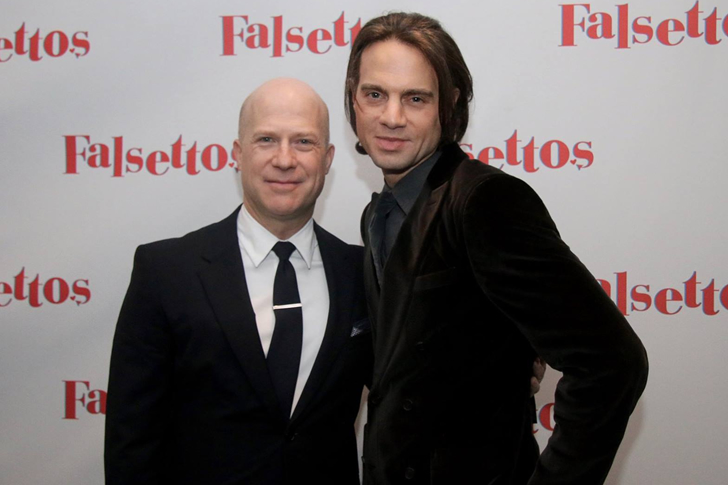 Jordan Roth is a prominent figure in American theater. He is well-known for his investments as a producer and the majority owner of Jujamcyn Theaters in New York. He also manages five Broadway theaters, including August Wilson, St. James, and Walter Kerr. Roth is openly gay and has been married to author Richie Jackson since 2012.
Jackson is contributing writer at The Advocate for their monthly column In Gay We Trust. Moreover, he is an award-winning TV, film, and Broadway producer. The writer initially met Roth at the 2003 Tony Awards show. According to Roth, he was completely fascinated with Jackson even though the author paid little attention to him. The next day after the award show, the two made plans for lunch. They had an engaging conversation about the gay community and other ideas. Two months later, they began dating, and the rest is history.
CHERRY JONES & SOPHIE HUBER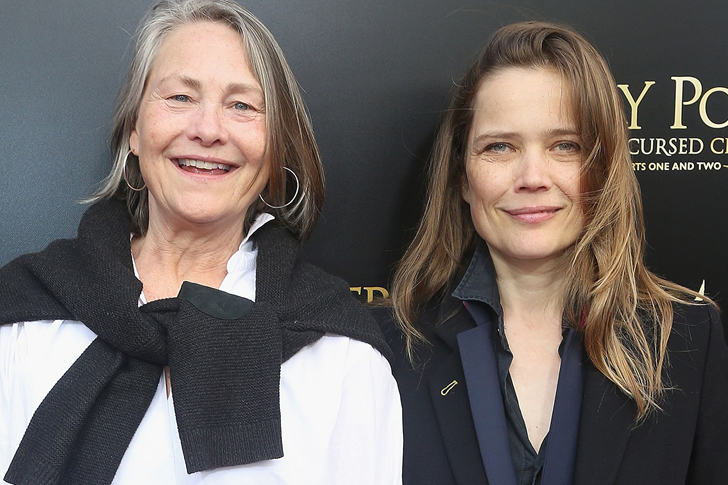 Cherry Jones widely gets credits for establishing herself as a talented actress in theater and TV. The five-time Tony Award-nominee has starred in shows such as 24, Succession, and The Handmaid's Tale. Her performances in these shows garnered her three Emmy Awards. Her spouse, Sophie Huber, is also a popular actress and screenwriter in the same light. Some of Huber's works include Blue Note Records: Beyond the Notes, Make My Day, and Harry Dean Stanton: Partly Fiction.
The couple first met when Jones moved into her LA home. They started as neighbors, but they became close and soon dated as they got to know each other. Several years later, Jones and Huber made it official and tied the knot in 2015. Although the two are both in the entertainment industry, they have yet to work with each other.
DOT-MARIE JONES & BRIDGETT CASTEEN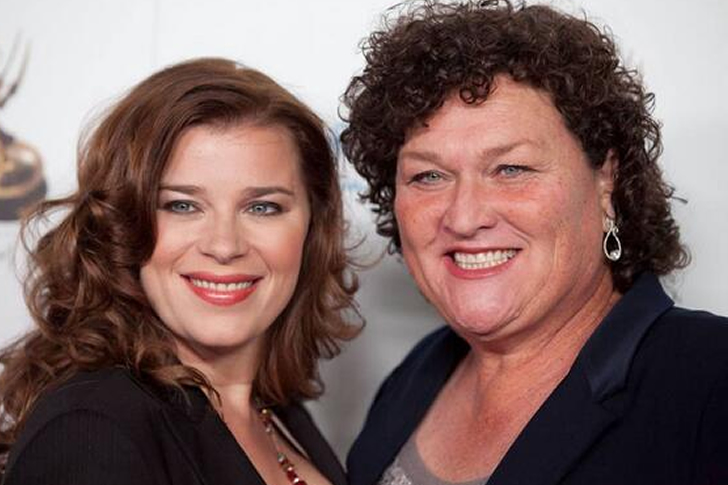 Dot-Marie Jones is a 15-time arm wrestling champion who became an actress. She mainly gets credits for her recurring role in the critically-acclaimed musical TV series Glee, where she portrayed Coach Beastie. The Emmy Award-nominee was part of the cast from the show's second season until the finale. However, fans of the Material Girls actress might not be aware that she has been married since 2013.
The Lizzie McGuire star surprised her close friends when she invited them to a holiday party at her house. The party turned out to be a wedding between Jones and her then-girlfriend Bridgett Casteen. According to reports, Jones popped the question at Disneyland during the Gay Days Anaheim weekend. After the nuptials, Casteen thanked Jones on social media for making her the happiest woman in the world.
JOHN BARROWMAN & SCOTT GILL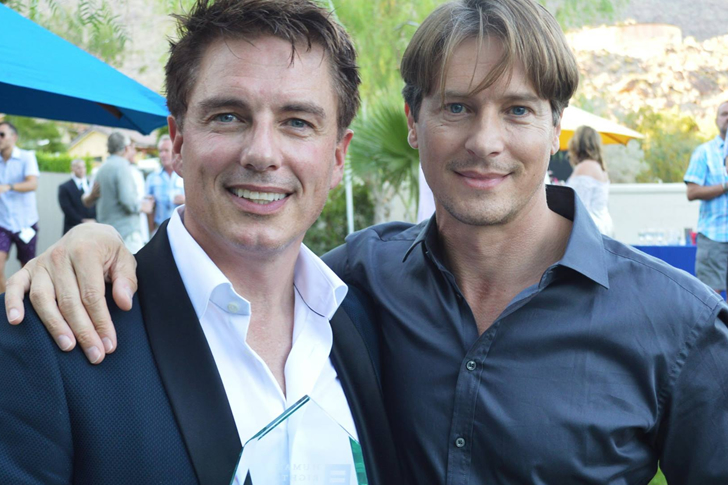 People know and credit John Barrowman for his performances on the shows Arrowverse, Torchwood, and Doctor Who. He has established a successful career and has appeared in musicals and films such as The Producers and De-Lovely. However, fans of the actor might not know that he is a happily married man.
Barrowman married Scott Gill in July 2013. Gill is an architect, and according to reports, he designed their six-bedroom house in Cardiff. The two first met back in the early 1990s when Gill went to the Chichester Festival Theater to see the Scottish-American actor perform in the production Rope. It was love at first sight for the lovely couple, and they have been together ever since. The two entered into a civil partnership in 2006 in front of some of their closest friends and family.
JOHN BENJAMIN HICKEY & JEFFREY RICHMAN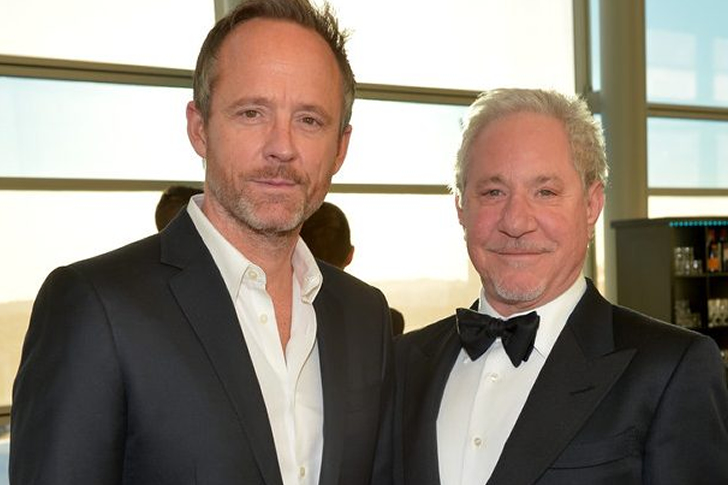 John Hickey is an openly gay American actor. He mostly gets credits for establishing his career in TV, film, and theater. Moreover, the actor has a Tony Award under his belt for his performance as Felix Turner in the autobiographical play The Normal Heart. His other stage performances include Love! Valor! Compassion! and Cabaret. On film, the actor has appeared in Flags of Our Fallen Fathers, Transformers: Revenge of the Fallen, and Then She Found Me. Lastly, he is known for appearing on The Big C, Sex and the City, and Gossip Girl, among others, on TV.
Since 2003, Hickey has been together with esteemed Hollywood writer Jeffrey Richman. Richman is best-known for serving as a writer on shows such as Modern Family, Frasier, and Rules of Engagement for those unfamiliar. Like Hickey, Richman is also an actor who has appeared on Cheers and Paper Dolls.
THOM BROWNE & ANDREW BOLTON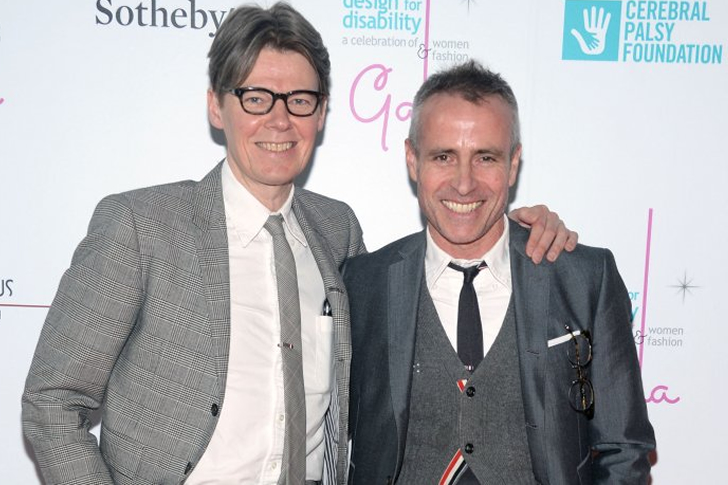 Thom Browne and Andrew Bolton are quite the unlikely couple. Browne made a name for himself in the glitz and glamor of the fashion industry, where he gets credit for the luxury brand Thom Browne. On the other hand, Bolton currently serves as the Head Curator at the Metropolitan Museum of Art's Costume Institute.
In 2016, the couple shared with New York Times how they spend their Sundays together. Bolton wakes up early in the morning to walk their dog, Hector, in the park. Afterward, he gets doughnuts with Browne, and they walk Hector a bit more around Lincoln Square. Sometimes, the couple goes to the gym after lunch and naps throughout the afternoon. At night, they would go out on a date for dinner. They usually cap the night with a movie and go to bed around midnight.
ROB MARSHALL & JOHN DELUCA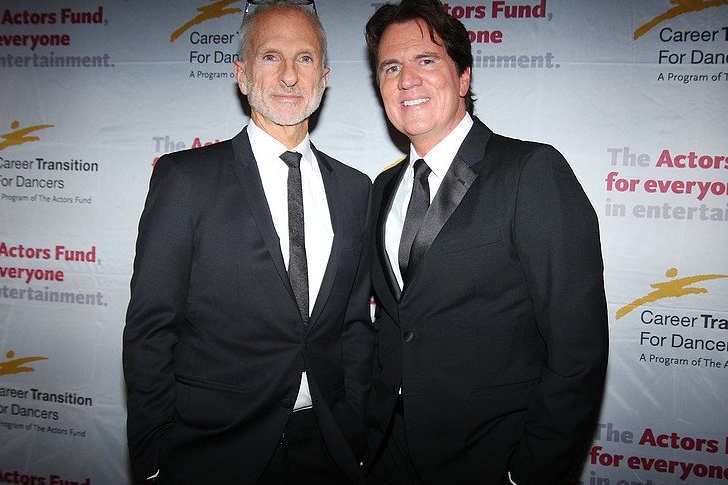 Rob Marshall and John Deluca are lucky enough to be in the same line of work. The couple gets credit for being producers in the entertainment industry. Marshall is best-known for his works as a theater director, choreographer, and producer. Some of his works include Cats, Cabaret, and Chicago. On the other hand, Deluca often works with Marshall and serves as the producer for films such as Memoirs of a Geisha, Nine, and Pirates of the Caribbean: On Stranger Tides.
In an interview the couple did with Out, they shared that the secret to their long lasting-relationship is that they learned how to be creative. Marshall revealed that it is wonderful to work with Deluca as an artistic producer. However, as he put it, life is not all about work. Marshall expressed the importance of building life experiences together and not just work.
BETH DITTO & KRISTIN OGATA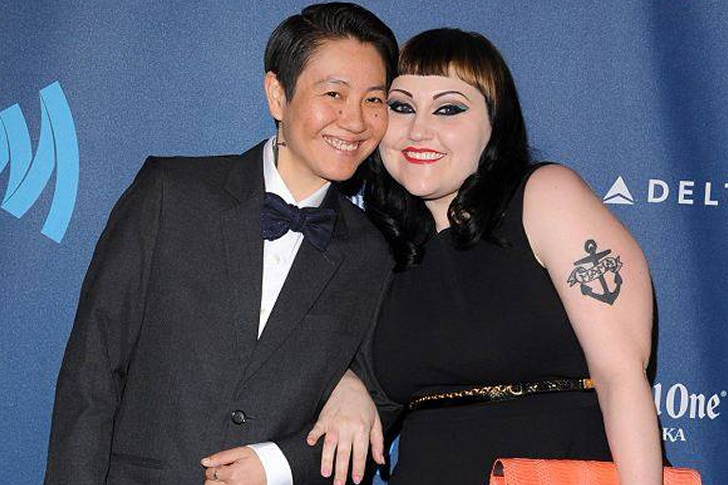 Mary Beth Patterson is popularly known as Beth Ditto. She is a famous actress and singer-songwriter, best known for her works in the band Gossip. Her fans credit her for having a similar singing style to the likes of Tina Turner and Janis Joplin. However, some also celebrate the singer as a feminist and an LGBQT+ icon.
In 2013, Ditto married her long-time girlfriend of 14 years, Kristin Ogata. The two were originally best friends, but they made a pact to get married to one another when they got to their mid-30s. Ditto also shared that they were so inseparable that marriage became a good idea. However, sadly, the two separated in 2018. She stated that the little things that annoyed her when they were best friends carried over to their marriage. Nowadays, she is in a happy relationship with singer Ted Kwo.
PARIS BARCLAY & CHRISTOPHER MASON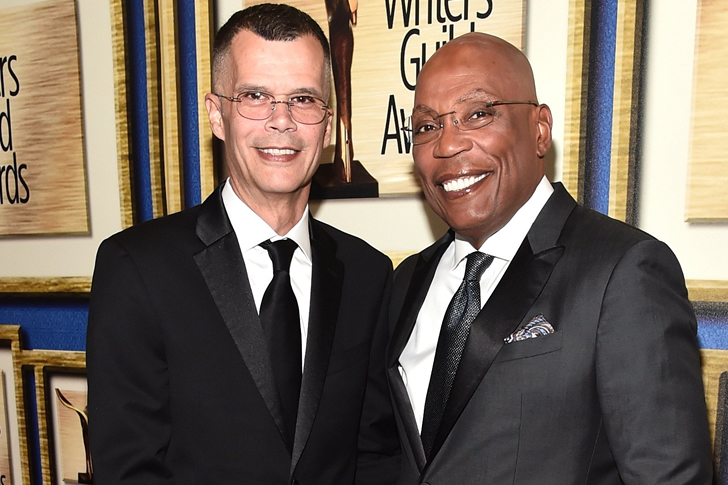 Paris Barclay is easily one of the most successful TV producers and directors of all time. He is best known for his investments in shows such as NCIS, CSI, Law and Order, Monk, Sons of Anarchy, and Empire, among many others. In his life outside of the entertainment industry, Paris has been happily married for over 13 years.
In 2008, Barclay married his long-time partner, Christopher Mason, a food-industry executive. In true Hollywood fashion, a lot of big names were in attendance. Some of their guests included Helen Mirren, Bruce Cohen, Taylor Hackford, and the entire cast of Cold Case. However, the most important people in the celebration were their two sons, Cyrus and Williams. The couple had been in a relationship for over a decade before they got married and adopted two boys along the way.
NICO TORTORELLA & BETHANY MEYERS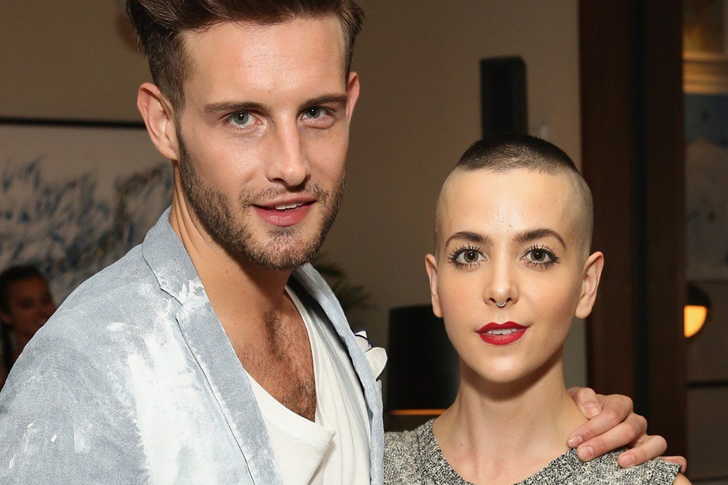 As the LBQT+ community grows, society continues to open its eyes to the different kinds of sexuality. When it comes to progressive relationships, actor Nico Totorella is among those who have taken much of the spotlight. In an interview with New York Post, he shared that he identified himself as sexually fluid. He has been married to Bethany Meyers since 2018. The couple credits the success of their love to a polyamorous relationship.
Meyers is a gender-fluid and non-binary activist and entrepreneur. Her relationship with the actor goes back to their college years when they initially grew close as friends. Tortella shared that Meyers has been his best friend for years and their relationship, at its core, is of affirmation and loyalty. The two of them have been there for each other despite exploring their sexuality with different partners.
RACHEL MADDOW & SUSAN MIKULA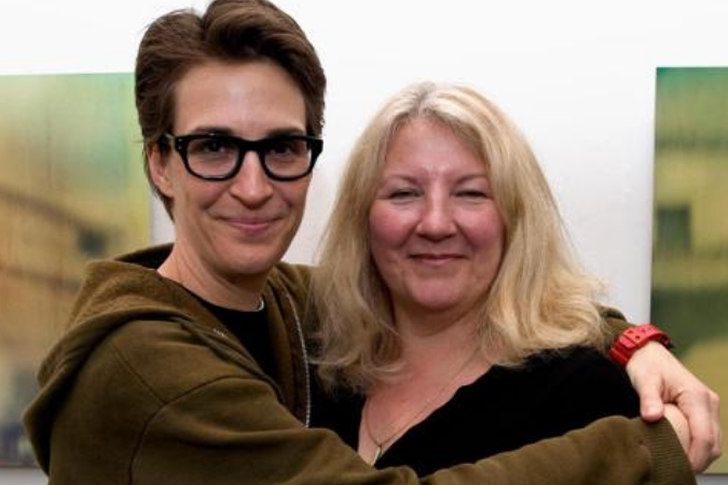 Rachel Maddow is a prominent TV liberal political commentator. She widely gets credits for her MSNBC segment, The Rachel Maddow Show. She is also known for her radio show of the same name. Apart from these, the Emmy award-winner is also a successful author who wrote the book Blowout.
In her life outside of her journalism career, Maddow has been in a long-term relationship with Susan Mikula. She is a photographer and artist known for using Polaroids and pinhole cameras. The couple first met in 1999 when Maddow was working on her doctoral dissertation. Mikula asked Maddow to work on her yard. Afterward, the two went out on a date at the Ladies Day on the Range, an event hosted by the National Rifle Association. The couple has been together since, and they have a home in West Massachusetts and West Village, Manhattan.
Ryan Russell & Corey O'Brien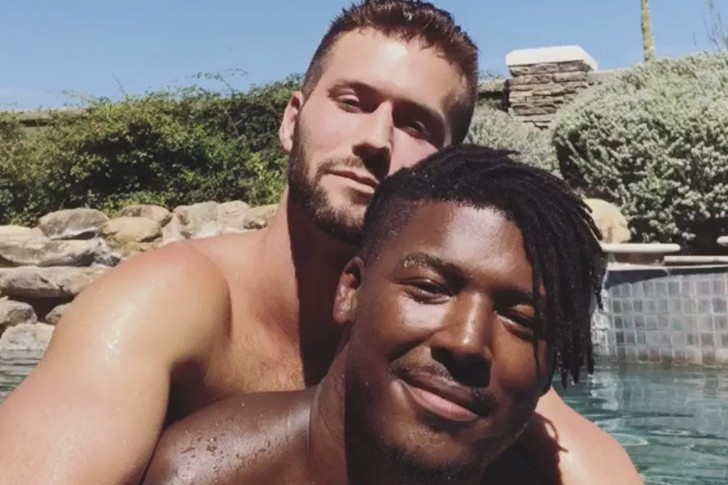 When it comes to their ages, Ryan Russell and Corey O'Brien are perfect for each other. As a quick recap, the two were initially spotted together back in 2019. Later, they were again seen flaunting their relationship publicly at a beach. There is no news yet about them taking the next step, but they are undeniably perfect for each other.
Russell is a former professional football player in the National Football League. He used to be a defensive end for the Tampa Bay Buccaneers and Dallas Cowboys. Meanwhile, O'Brien is a dancer and a social media star from Los Angeles, California, who rose to fame on the popular platform TikTok, where he posted his dance videos. As of April 2022, his account has 1 million followers to his credit.
EJ JOHNSON & MILAN CHRISTOPHER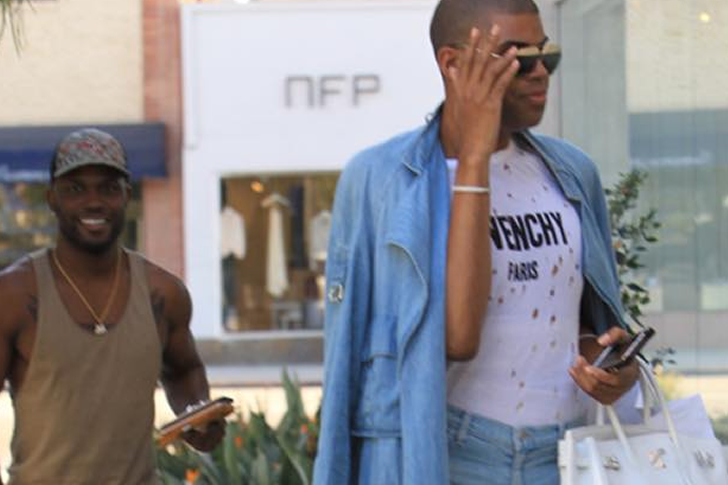 Ej Johnson is the son of basketball legend Magic Johnson. However, it is safe to say that he's not living in the shadow of his great father. Over the recent years, Ej has made a name for himself as an LBQT+ icon in the fashion and entertainment world. He gets credit for appearing on Rich Kids of Beverly Hills and EJNYC.
The TV celebrity shared that courting has been a struggle for him because he found it difficult to find genuine love interests. However, in 2017, EJ was romantically linked to rapper-actor Christopher Milan. Although Ej and Christopher never publicly acknowledged their relationship, they were often seen together. Moreover, the tabloids gobbled up stories about their relationship. Even though they did not confirm that they were dating, they also did not deny the rumors.
You've Reached The End