Hollywood Celebrities Who Walked Away From The Limelight And Into The Real World
Everyone has fantasized about what it's like to be wealthy and well-known. At some point in our lives, we've all secretly wished for a taste of it. Glamour has always appealed to us as a mystical and appealing world. For years, young aspirants have struggled to enter into the madhouses of fashion and film. Show business comes with a lot of pressure, and fame can come and go quickly.
Jobs don't get any more thrilling than acting in an actual TV show for us mere mortals who watch Netflix every night and know every word to the Friends theme song. However, the number of actors who have traded their celebrity for a regular job backs up the adage that "different strokes for different folks." Some actors have achieved the pinnacle of their careers and have chosen to live ordinary lives—doing work, pursuing one's passions, making investments, going grocery shopping, and so on. Like this brave group, they just want to buy milk in their pajamas without showing it on the internet.
Taran Noah Smith | Businessman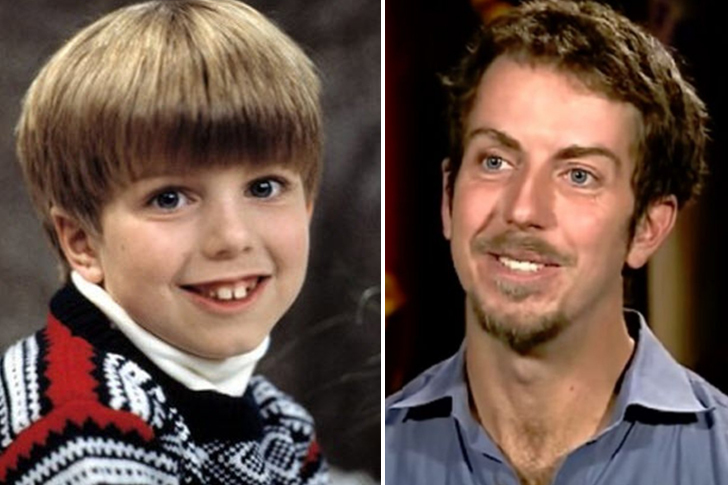 What do Home Improvement, Little Bigfoot 2: The Journey Home, and Ebbie have in common? You know it: Taran Noah Smith, a former American actor, stars in all of these films. The former actor is best known for his appearance in the 1990s sitcom Home Improvement as the youngest son. However, it appeared that the star quickly vanished from the limelight after the show ended.
Taran Noah Smith's Hollywood journey began like so many others. The former actor began acting when he was just seven years old. Unlike his Hollywood peers, who continue to live the celebrity lifestyle and feature in films and other media, he chose to leave the industry and follow his dreams. The Home Improvement star and his then-wife Heidi Van Pelt made investments and opened a restaurant in California named Playfood. Smith is a vegan, so it's no surprise that the restaurant specialized in organic and vegan fare.
Ali MacGraw | Yoga Instructor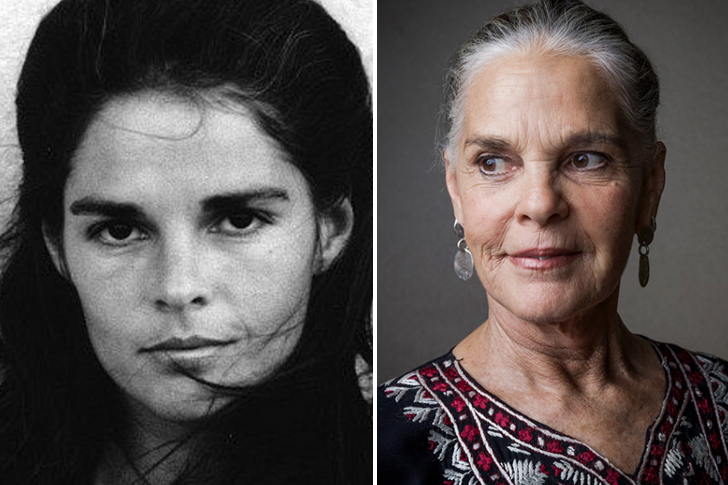 Ali MacGraw always made everything look so natural. From landing a role in a film (1969's Goodbye, Columbus), to defining a decade's style, to breaking the hearts of some of Hollywood's biggest egos, we can't deny that she had left a certain degree of impact on today's popular culture. After just three films, MacGraw was named the top female box office star in the world in 1972, and she was honored with a hands and footprints ceremony at Grauman's Chinese Theatre.
However, Ali MacGraw's acting days are long gone. Though she got nominated for an Academy Award for Best Actress, MacGraw has been out of the spotlight for over two decades. In recent years, the former actress has volunteered her time to support charities such as PETA. She has opened her yoga studio and has been one of the most prominent figures in the American yoga movement.
Jonathan Bennett | Host & Cookbook Author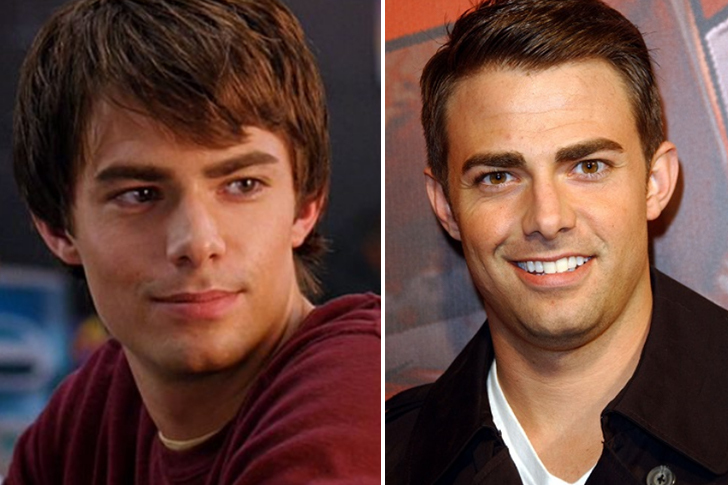 In 2004, a little film called Mean Girls made everyone fall in love with Jonathan Bennett. However, what happened to the teen chick flick's heartthrob since his rom-com success?
Well, after three years of dating his significant other, Jonathan got engaged to his long-term boyfriend, Jaymes Vaughan, in December 2020. Jonathan's beau proposed to him with a romantic song he wrote for them when he was on the set of The Christmas House, a movie he was shooting. Jaymes is the host of Celebrity Page, a US entertainment news show, and a former contestant on the American reality show The Amazing Race. In 2018, the actor teamed up with celebrity chef Nikki Martin to produce a pop culture cookbook named 'The Burn Cookbook,' which Mean Girls fans would credit as a parody of the famous 'Burn Book.' We love the book concept, described as having "real recipes to feed your inner plastic."
Andrea Elson | Yoga Instructor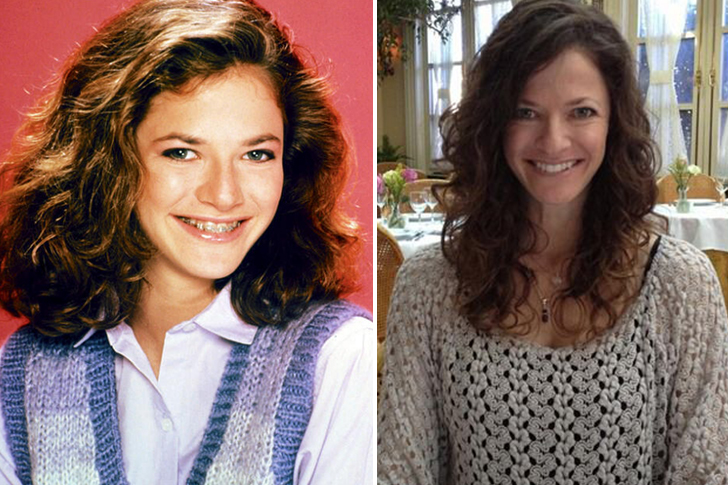 Andrea Elson, who played Lynn Tanner, Kate and Willie's teenage daughter, was cast in ALF at an especially trying time in her life. Elson admitted in a People interview from 2000 that growing up as a young woman in front of a sitcom audience was difficult. She also suggested that the cast's overall attitude contributed to the tense atmosphere.
However, as daunting as the journey was, it was undeniably rewarding. Elson was "so smitten" with the young production assistant Scott Hopper who delivered her scripts while working on ALF. As it turns out, Hopper felt the same way and the two married in 1993. Her most recent acting appearance was in an episode of the sitcom Men Behaving Badly from 1997. Since then, Elson has grown a passion for teaching and practicing yoga. She earned her certification in 2009 and gave herself credit as a "world-traveling yoga instructor." In Arroyo Grande, California, she is the owner and operator of Yoga Village.
Andrew Shue | Entrepreneur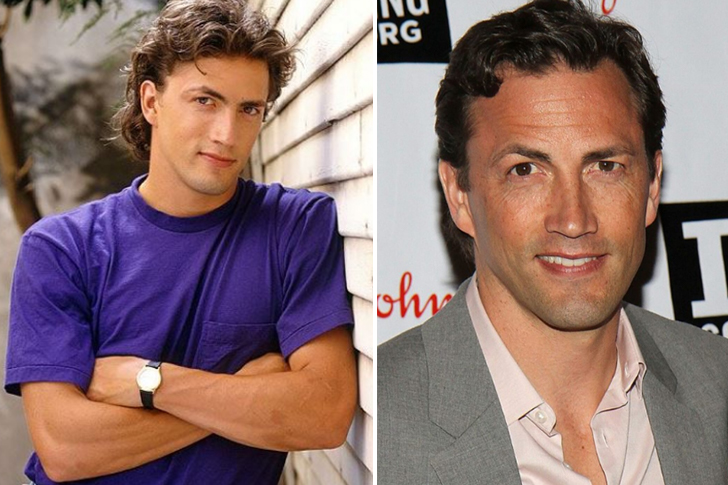 Andrew Shue is an actor, soccer player, and entrepreneur from the United States. As of today, the former actor has an estimated net worth amounting to $150 million. It isn't easy to imagine that an actor we've never heard of could be so wealthy. According to Shue himself, the majority of his net worth comes from his social networking platform CaféMom.
Andrew mainly derives his net worth from his latest business endeavors and a brief stint playing soccer. However, the work he did in Melrose Place gave him the financial resources he needed to start his own company. He is still involved in the entertainment industry as an actor, host, and producer. Shue was, by all accounts, a fortunate man. With a vital role in a long-running and successful television program, he stumbled into an acting career. Besides having an impressive score, Andrew also donates to some charitable causes.
Angus T. Jones | Entrepreneur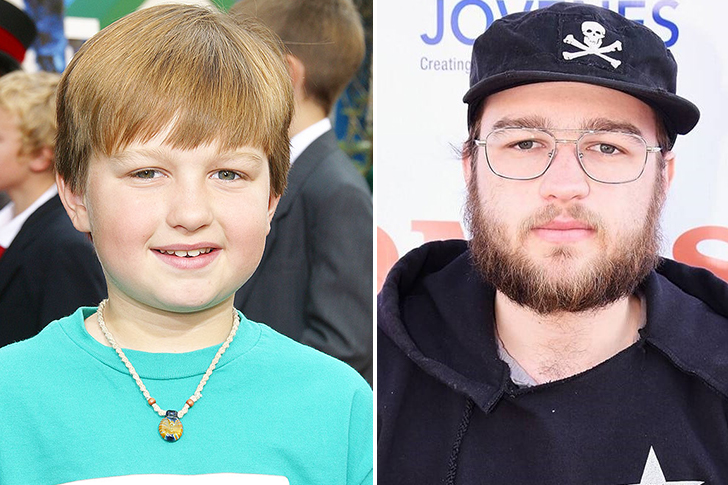 After he departed from the show, Angus T. Jones, aka Jake from Two and a Half Men, has been busy building a business. In all honesty, he's been through a lot since becoming such a beloved child star. Many fans put him on a pedestal when they saw his plucky success in Two and a Half Men years earlier, but as he grew older, the show began to wear on him as he transitioned from a cute kid to a teenager and then a legal adult.
Since then, he's returned to school at the University of Colorado, majoring in Jewish Studies, and has also taken a management job with Tonite, owned by Justin Combs, the son of rapper and mogul Sean "P. Diddy" Combs. Thanks to his earnings from the show, however, Angus has more than enough investment money to last him for most of his life outside the spotlight.
Ariana Richards | Artist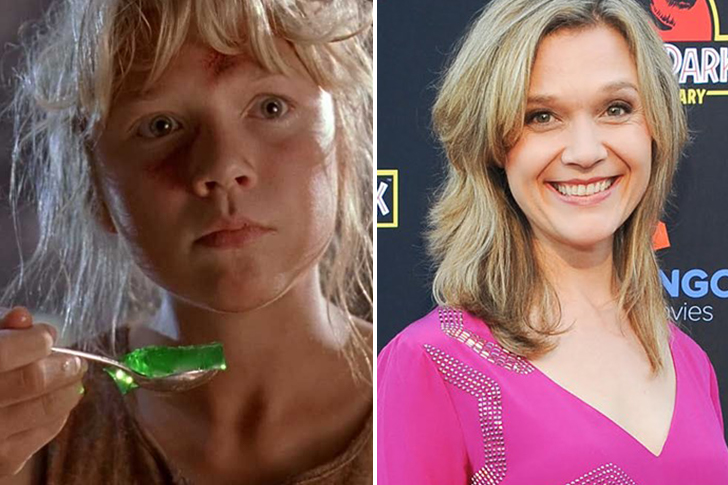 Ariana Richards is a talented, award-winning painter and an internationally recognized actress best known for her appearance in Jurassic Park as "Lex Murphy." Today, Ariana is a Mentor Member of the California Art Club and a member of the Portrait Society of America and the Oil Painters of America.
Ariana Richards grew up with a passion for classical art. She went on to Skidmore College, where she earned a B.S. degree in Fine Arts and Drama with distinction. She pursued her education at Art Center College of Design in Pasadena, California, where she received mentoring from some of the most illustrious names in Contemporary Impressionism. Ariana Richards' family has a long history of art. In fact, you can trace her ancestry back to Carlo Crivelli, a contemporary of Botticelli, in the early Italian Renaissance. Ariana's ongoing work demonstrates the Old Masters' classical influence, as well as the complexities of Impressionist artists, most notably Monet and Degas. Historic painters such as John Singer Sargent, Anders Zorn, Mary Cassatt, and Joaquin Sorolla have influenced her work.
Barret Oliver | Photographic Historian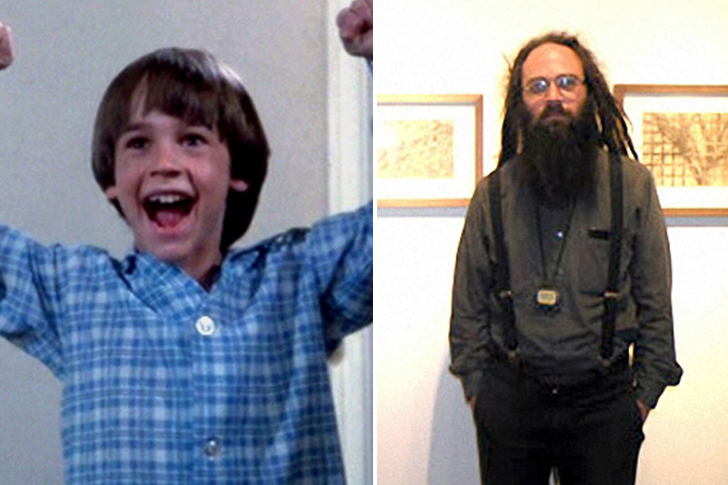 Barret Spencer Oliver was one of the most promising child actors of the 1980s, pegged to become a major Hollywood player and a multi-millionaire. He earned his first breakthrough acting credit in the film The NeverEnding Story as Bastian Bux. He then starred in Tim Burton's 1984 short film Frankenweenie, D.A.R.Y.L., a 1985 family sci-fi film, and Ron Howard's Cocoon. You won't be able to see him on the big screen any longer, as he retired from acting after 1989's Scenes from the Class Struggle in Beverly Hills.
He is now 47 years old and works as a photographic historian specializing in nineteenth-century photography. Moreover, he teaches seminars and gives demonstrations about the craft, and writing articles about it. After writing a book about the Woodbury-type printing process at the time, Barret is now an author. Barret later appeared in In the Usual Manner, a 2012 short film about his art.
Blake McIver Ewing | Go-go Dancer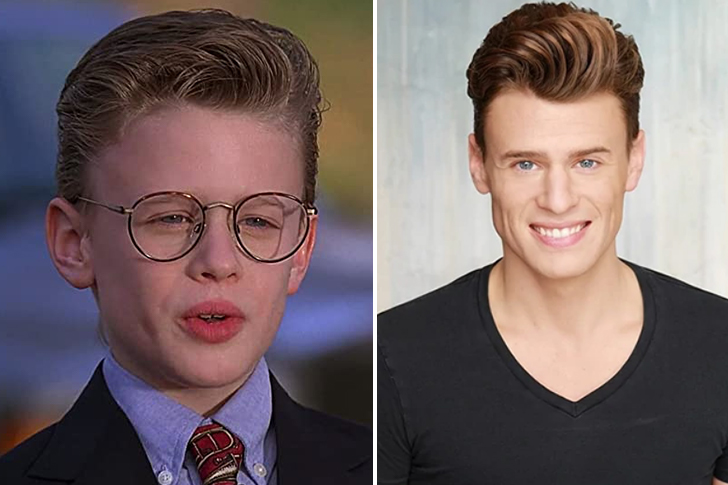 Blake McIver, according to Michelle Tanner, has it all together. The former child star, who played Michelle's playmate and foe Derek on Full House and Waldo in 1994's The Little Rascals, has gone from an articulate young preppy kid with perfectly coiffed hair to a ripped, often half-naked stud with perfectly coiffed hair. Oh, and in addition to acting, McIver (who used to go by the name Blake McIver Ewing but dropped the last part of his name) has picked up another (surprising) talent: go-go dancing!
McIver is a singer/songwriter who was struggling to make a living as a voice coach when business slowed down, so he began dancing and "finding it so liberating and inspiring in the process." The former child star credits that go-go dancing at gay clubs made him come out of the closet three years ago.
Blake Tuomy-Wilhoit | Sound Technician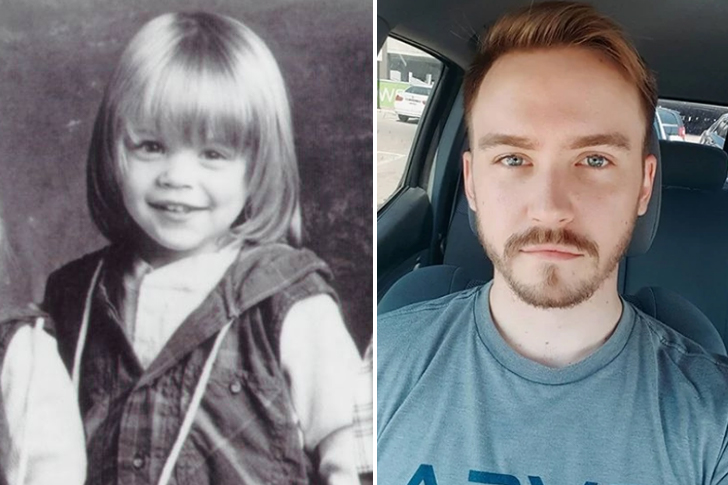 Blake Tuomy-Wilhoit and his twin appeared on two episodes of Fuller House. Furious 7, Game of Thrones, Lost in Space, and Castle Rock are only a few of the shows and movies Dylan has worked on as a foley artist. For this, he received immense credit and even got three Primetime Emmy Awards for sound editing.
After being cast in Full House, Blake Tuomy-Wilhoit, like his brother, chose to quit the acting world. After a long career as a firefighter in Georgia, Blake decided to follow in his brother's footsteps and became a sound technician. Fuller House seems to have reintroduced him to the film industry, as he has a few credits following the 2016 reboot, but it's obvious that he doesn't want to be in the spotlight. He's been a Foley mixer since 2018, which means he mixes the sound effects that are applied back in post-production.
Brittany Ashton Holmes | Starbucks Staff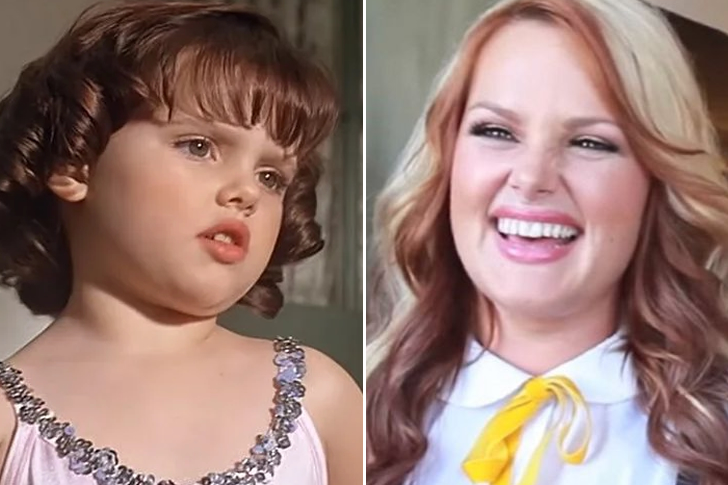 You may remember Brittany Ashton Holmes from the film The Little Rascals, where she co-starred with Travis Tedford and Bug Hall as one of the poor children. Brittany was the adorable little girl in The Little Rascals, and although the cast created an iconic credit film, it seems that she didn't have anything else to do in the acting world after the film wrapped. The movie was an immediate hit, of course, grossing more than $67 million at the box office, but this did not stop Brittany from cutting her career short in 1996.
Despite participating in a cast photoshoot with her old co-stars a few years ago, Brittany has actively avoided the spotlight, with no apparent social media presence. Holmes currently lives with her husband in Los Angeles and is working at Starbucks while hoping to complete a degree in political sciences.
Cameron Diaz | Health and Wellness Writer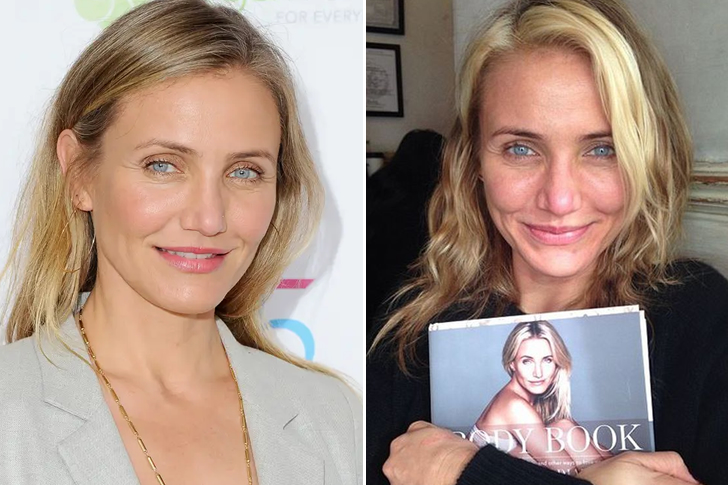 It's been a few years since Cameron Diaz bid farewell to the spotlight, and we're curious what the actress is up to now. Cameron has maintained a low profile since 2014, and she announced her retirement from acting last year. Are you surprised? We were in the same boat, mainly because the blonde beauty was one of the highest-paid actresses in the industry before leaving Hollywood. Cameron began her career as a fashion model in the early 1990s, paving the way for her meteoric rise to fame in Hollywood.
Cameron Diaz has not had any normal work since announcing her retirement from acting, but she is reportedly weighing her options. In an interview with InStyle, Diaz said that she believes she has earned the freedom to take a break and enjoys writing and making investments in health and wellness. She explained, "Right now, I'm looking at the landscape of wellness and all that." "But whatever I do, it has to be something I love – something that comes naturally to me."
Carrie Henn | Teacher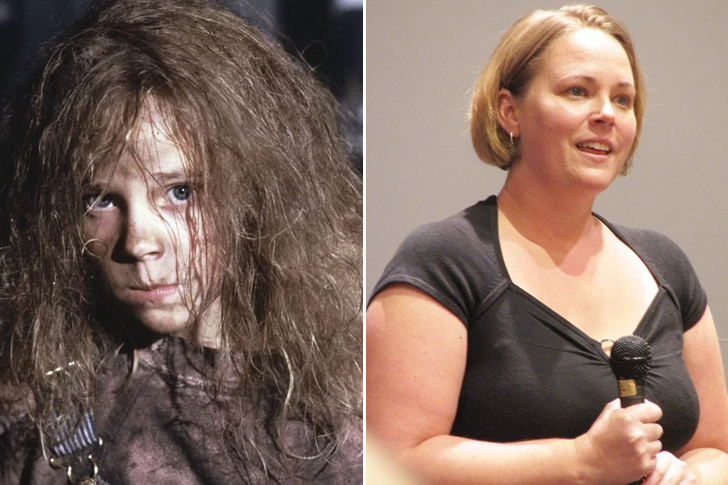 It wouldn't be an exaggeration to suggest that Aliens, directed by James Cameron, is one of the best sci-fi flicks of all time. Although producers retained the original concepts and characters from the first movie, Cameron's approach was somewhat different from Ridley Scott's. When viewed in isolation, it's a wildly unpredictable ride that's beautifully crafted and executed.
Sigourney Weaver, Michael Biehn, and Lance Henriksen, and a young actress named Carrie Henn gave outstanding performances in this production. She was interviewed several times after the massive success of Aliens, and each time she said that she had no plans to work again. Carrie kept her word, and she didn't appear on screen again for a long time. She has lived an almost Hollywood-free life, except for sporadic involvement from the Sci-Fi world. In 2006, she made her last public appearance at the 20th Anniversary screening of Aliens in Los Angeles. She graduated from college with a bachelor's degree in liberal studies and child development in 2000 and now works as an instructor in Atwater, California.
Danny Tamberelli | Musician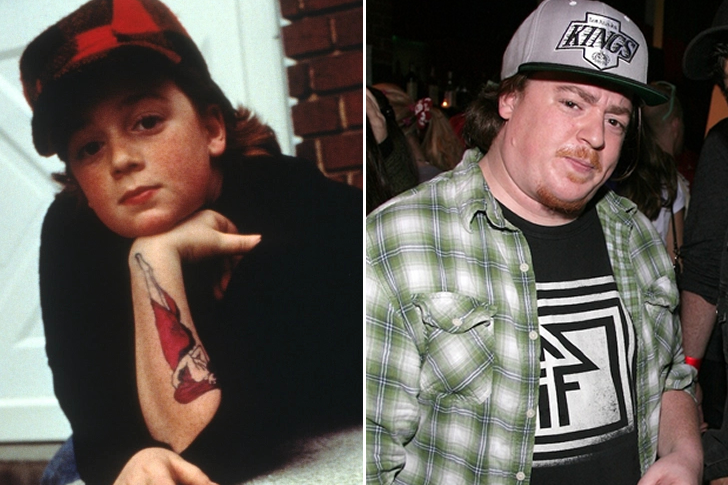 Danny Tamberelli was just nine years old when Nickelodeon's The Adventures of Pete & Pete premiered in February 1991, followed by four more specials and a three-season series. Though fans give Danny Tamberelli credit for being the adorable but mischievous "Little Pete" from the Nickelodeon sitcom The Adventures of Pete and Pete in the early 1990s, he now pursues a different passion.
The Wyckoff native, who graduated from Ramapo High School in 2000, has been a member of a band since 2003. Jounce, which performs worldwide, has a show coming up in Brooklyn, where Tamberelli now resides. Tamberelli sings and plays bass in the band. The band, which includes Quinn Blandford on drums and Matt DeSteno on guitar and vocals, released full-length albums in 2006 and 2009 and a few digital song releases in the summers before their third album, which was released a few years ago.
Charlie Korsmo | Lawyer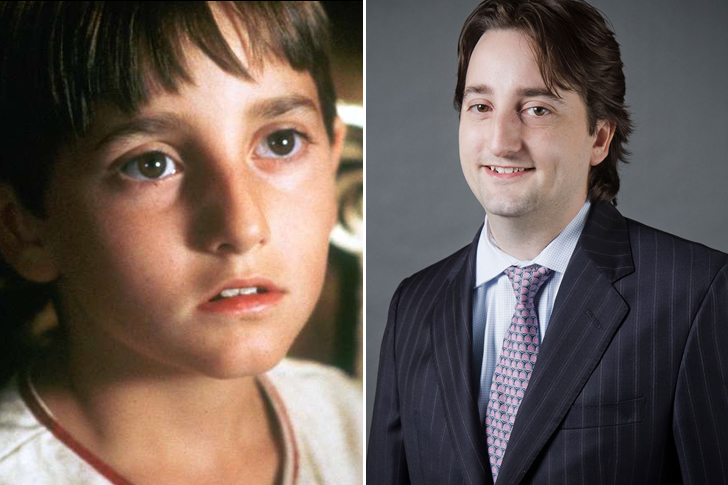 Charles Randolph "Charlie" Korsmo is a former child actor best known for his roles in the films Dick Tracy, What About Bob? and Hook. Korsmo was born in North Dakota and raised in Minnesota. At the age of 12, he made his movie debut in the drama film Men Don't Leave.
Charles later made his television debut in the telefilm Heat Wave. Before retiring in 1998, Korsmo worked in the film business for about eight years. In 2006, he graduated from Yale Law School with a law degree and passed the New York State Bar review a year later. Charlie became a partner at Sullivan & Cromwell LLP in New York and then a visiting professor at Brooklyn Law School. He then returned to acting in 2018 with the indie film Chained for Life, following a two-decade absence. He is currently a professor at Cleveland's Case Western Reserve University School of Law.
Lori Beth Denberg | Ordained Minister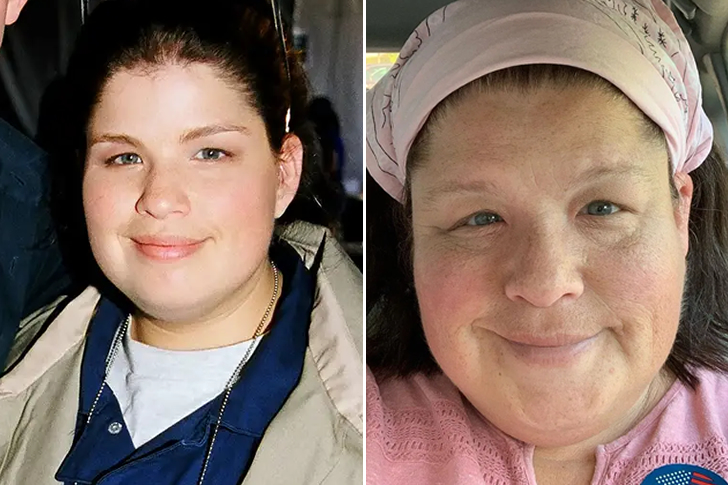 The 1990s was a great decade, and Lori Beth Denberg was a big part of that. Sketch comedy dominated the airwaves in the 1990s, and Nickelodeon's All That was no different. The show featured teenagers performing wacky sketches that promised a good time and a lot of laughs, and Denberg was a significant character on the show.
Her reputation as the "Loud Librarian" has lasted more than two decades. Her skit, Vital Information, is even known by the Millenials till today. She also co-starred in the films Good Burger and Dodgeball: A True Underdog Story. Her talents remain unrefuted, and they made main contributions to her two-decade career investments. The actress is still acting but is now primarily focused on officiating wedding ceremonies and customizing services for couples. Despite the passage of time, All That remains a significant part of her life.
Chris Owen | Photographer

Chris Owen is best known for his appearance in the American Pie franchise as Chuck Sherman, also known as The Sherminator. He's also appeared in the American Pie Presents: direct-to-video sequels. Chris developed an interest in acting as a child, and The film Le peloton d'exécution was his first project. Experienced directors noticed his talent, and he began to receive more invitations to filming, which all contributed to his film investments.
Chris also appeared on television shows such as 7th Heaven, Monk, and The Mentalist. During his career, he has also starred in the music videos for the songs If You C Jordan by Something Corporate and Dimitri Vegas & Like Mike's hit single Mammoth. Owen was never able to break free from the stereotype, and he got laid off. Fans saw him working as a waiter at Sushi Roku, but he eventually left and now works as a photographer.
Crystal McKellar | Lawyer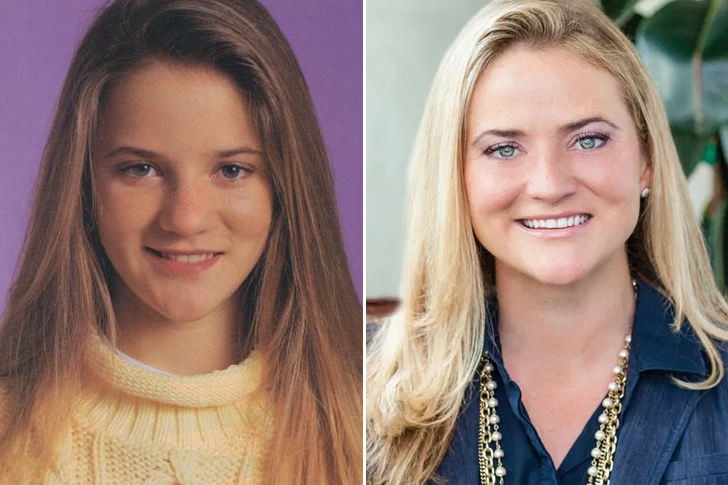 Crystal McKellar is Danica McKellar's younger sister in real life. Crystal McKellar's career started at the age of seven with radio advertisements, such as Almond Roca. She also did radio commercials for the Doubletree Hotel and Sunbelt Savings while she was in eighth grade.
Crystal did her first TV advertisement at the age of nine and a McDonald's commercial at twelve. Still, she avoided interviewing for commercial agents because she disliked auditions. Crystal had her first television acting role at the age of 11 in Fatal Judgement and went on to make sporadic appearances on The Wonder Years. Crystal also starred in her second made-for-TV film, Judgment, when she was 14 years old. McKellar is best known to TV viewers as Becky Slater—but at Yale, she's a member of the Tory Party and an editor of Portia. In 2003, she received her degree from Harvard Law School and served as an associate attorney at Davis Polk & Wardwell and Morrison & Foerster.
Daniel Day-Lewis | Shoe Cobbler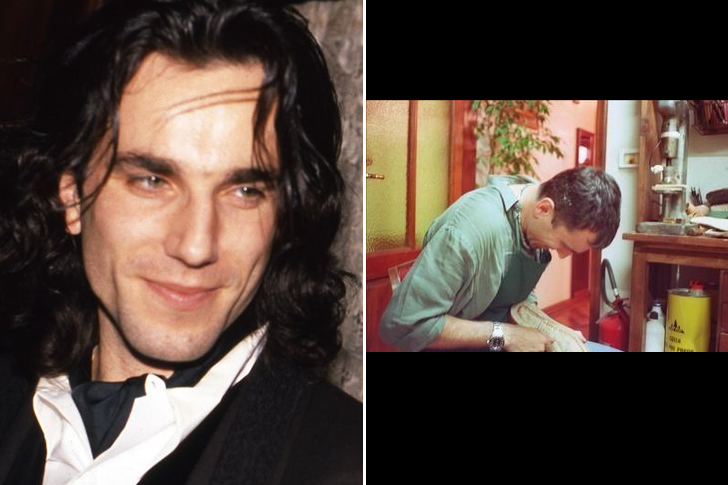 Daniel Day-Lewis has become a legend in the industry thanks to his outlandish acting style. He confirmed his degree as a rising star after his West End debut in 1982 when he landed the film A Room With A View. The solid double whammy of The Unbearable Lightness Of Being and My Left Foot accompanied this screen breakthrough. He is the first performer to win three Oscars in the role of Lead Actor and one of only three male actors to do so.
It has been widely reported for several years that his latest film, Phantom Thread, will be his last. He has confirmed that he will retire from acting, but Daniel has not stated what artistic interests he will follow in the future. If his experience has taught us anything, it's to expect the unexpected, particularly given that the actor has previously abandoned his career to pursue a passion project: learning to cobble shoes.
Danny Lloyd | Biology Professor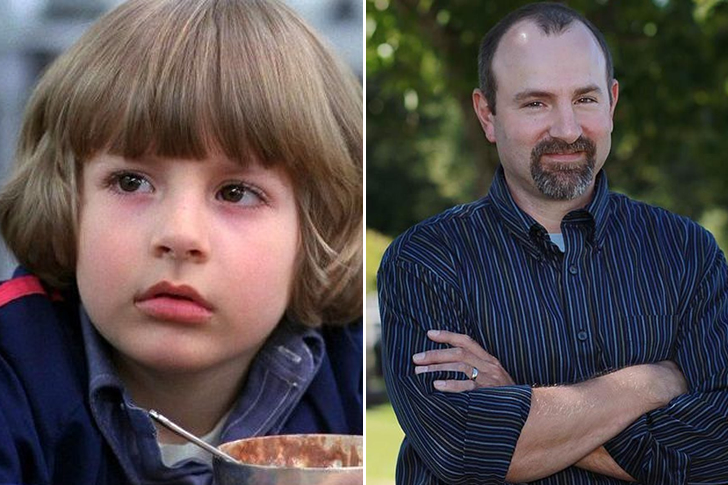 Kubrick's The Shining is an unfaithful adaptation of the best-selling Stephen King book. One of The Shining's brilliant ending scenes shows Jack hunting his son Danny in an intricate maze with the intent to cause harm.
Danny Lloyd was an ordinary five-year-old boy living in Pekin, Illinois, in 1977 when his father learned a call-out for auditions on local radio. They were looking for a boy his age for a film, so he sent a picture. Danny was cast in the role after Kubrick's assistant called the house one day. Just like that, the boy became legendary. Surprisingly, however, the young actor vanished after acting alongside Jack Nicholson in the horror classic. After The Shining, Lloyd only had one other acting role. Where did he go? Lloyd wanted to join films but "just had little luck." When he was 13 or 14, he eventually gave up. Lloyd, who now goes by the name Dan rather than Danny, got his degree and is a biology educator at a community university in Kentucky.
David Caruso | Businessman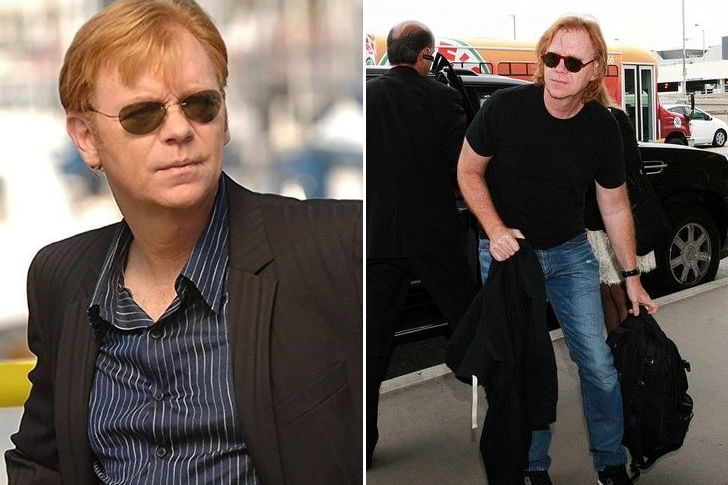 David Caruso's starring role as Horatio Caine on CSI: Miami made him one of television's biggest stars for a decade. His episode-opening act of fiddling with his shades while making a quip became the show's signature piece.
David played Detective John Kelly on NYPD Blue before joining CSI: Miami. His exemplary work in season 1 of the show has undoubtedly helped him cement his name in the industry. After ten good seasons, CBS shockingly decided to cancel CSI: Miami in 2012. Fans widely assumed that Caruso would move on to another significant television role. However, David did not appear in any other series or film since the show's final episode. Caruso then ventured into business investments in addition to his acting works. He created DavidCarusoTelevision.tv, and LexiconDigital.tv and was also a co-owner of Steam of Sunset, a clothing store in South Miami.
Christie Abbott | Model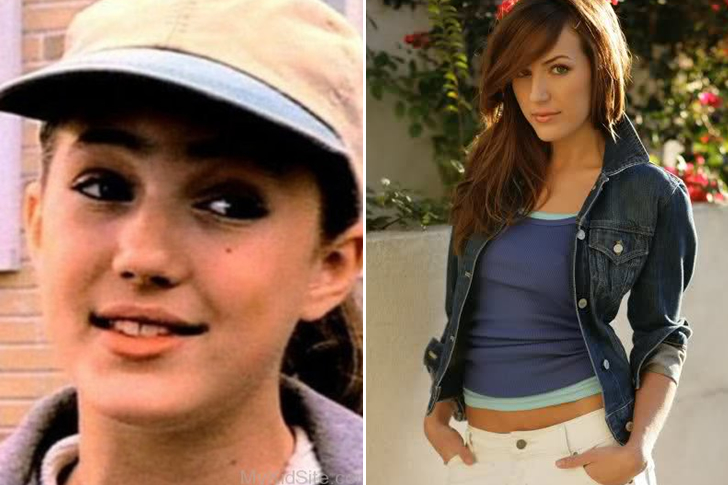 Christie Abbott's background in acting and television commercials aided her to a certain degree of fame. Abbott is best known for her performance as Samantha Kepler in the hit PBS television series Wishbone. Her extensive list of commercial endorsements includes Ford, Mattel's Barbie, Venture department stores, and Radio Shack. Christie also became a face of The Black-Eyed Pea restaurants and McDonald's, among many others.
She also landed radio spots for Wyatt's Cafeteria and the Dallas Arboretum. She also appeared as an extra in Oliver Stone's film JFK. Christie has a strong dance background, having studied ballet, tap, jazz, hip hop, and gymnastics for the past 13 years. She was also a cheerleader for six years and plays the piano, and sings. Besides acting, Christie has also been a model for national and foreign clients. She is currently staying in the city of Los Angeles, California.
Dylan Sprouse | Entrepreneur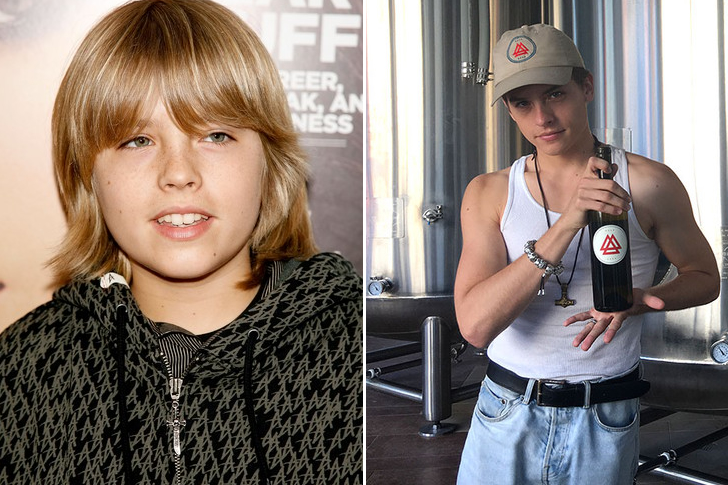 Although Cole Sprouse has spent the past three years on Riverdale as Jughead Jones, his twin brother Dylan Sprouse has had much less exposure. Dylan hasn't acted much since The Suite Life of Zack & Cody, except a supporting role in the 2017 indie thriller Dismissed. So, what has happened to the other Sprouse twin? Since his Disney days, Dylan has spent most of his time in Brooklyn, NY, creating a mead.
Dylan opened All-Wise Meadery in the basement of Williamsburg's William Vale Hotel three years after getting a degree in video game design. After working as a host at Mudspot in the East Village and then Kings County Distillery in the Brooklyn Navy Yard, the former child star decided to open his bar. Though he continues to act, he claims that he is uninterested in his brother's demanding Riverdale schedule. Dylan, on the other hand, prefers to arrive at his brewery by 9 a.m. every day.
Dylan Tuomy-Wilhoit | Foley Artist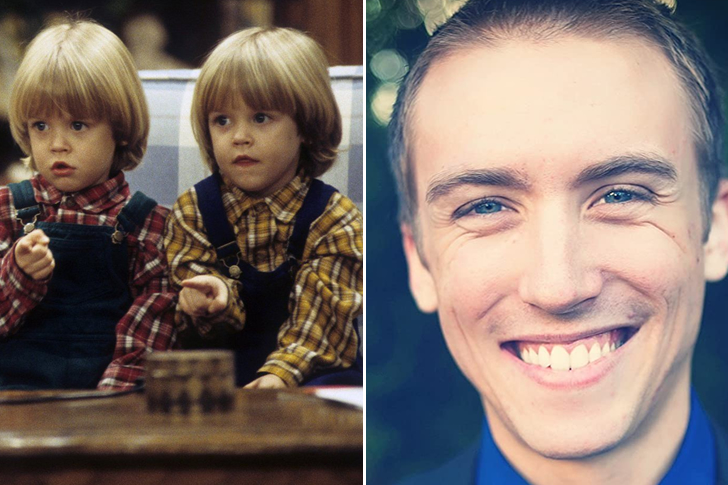 Dylan Tuomy Wilhoit is best known for his role as a child star in the American sitcom Full House, alongside his twin brother Blake. Dylan won hearts as the more naughty and forthright Alex, while the two boys thrived in tickling the funny bones of viewers by playing the two characters who frequently repeat each other's words. After Full House, however, both Dylan and his brother avoided acting and lived a regular life.
He developed an interest in music over time and is capable of playing a variety of instruments. He currently works as a Foley artist. His film investments include Scouts Guide to the Zombie Apocalypse and Furious 7 and television shows such as Black Sails and Game of Thrones, for which he earned an Emmy nomination. Dylan reprised his role in the sequel Fuller House years later, thanks to their success in Full House.
Erik Estrada | Patrol Officer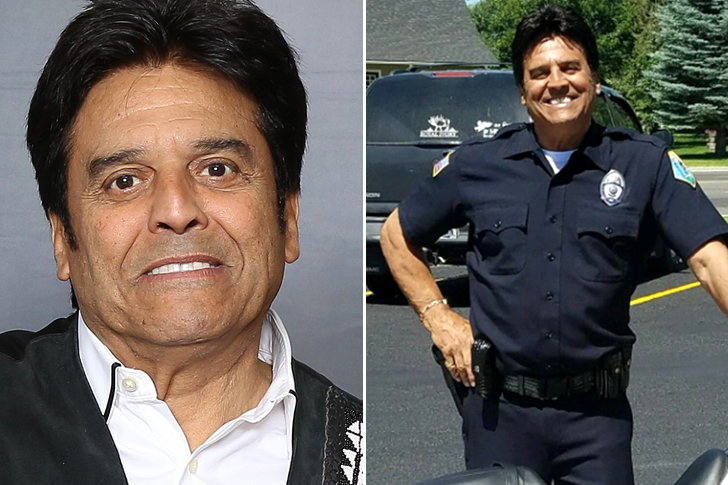 Pop culture icon Erik Estrada gave a more personalized and humorous outlook to motorcycle officers on the hit TV show CHiPs in the late 1970s and early 1980s. Erik continued to serve as an on-screen police officer in the series Hunter after CHiPs. Later, he went on to make more telenovelas.
Erik starred in the iconic American soap opera The Bold and the Beautiful as Eduardo Dominguez in 2001. He continued to act, often portraying himself in TV shows like Sabrina, The Teenage Witch. He also did voice work and made appearances in music videos, such as Eminem's Just Lose It. Erik's career has taken a fascinating 360-degree turn since CHiPs, with him now holding a job similar to that of his fictional character Officer Frank Poncherello. The Oscar winner revealed in 2016 that he fulfilled the role as a real-life police officer with the St. Anthony police department.
Erik Per Sullivan | Voice Over Artist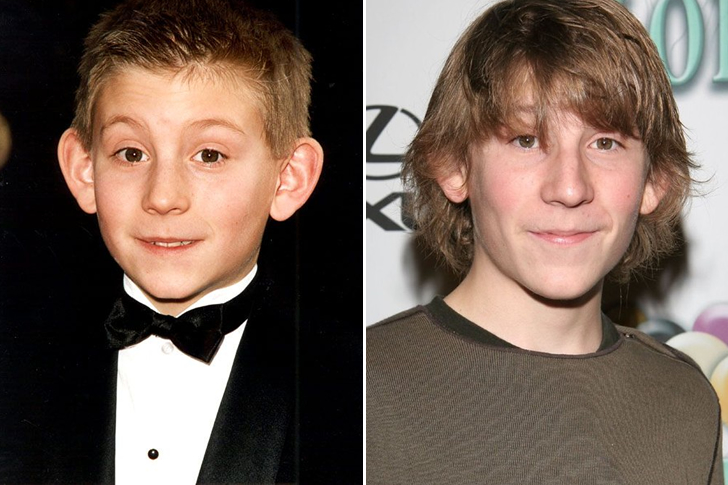 If you are a kid in the early 2000s, chances are you grew up watching shows like Malcolm in the Middle and joyfully comparing your own family's shenanigans to Malcolm and his utterly weird family. Erik Sullivan played Dewey, the cute and talented yet mischievous boy, in most episodes of Malcolm in the Middle.
While working on the hit series, Sullivan appeared in the holiday film Christmas With the Kranks. In 2002, he played in the movie Unfaithful and had also voiced Nemo's friend Sheldon in the Disney and Pixar film Finding Nemo. Sullivan has not acted in any television shows or movies since 2007's Mo, in which Erik played the title character, and the 2010 production Twelve. After that, he faded into the background. Erik is said to have taken a degree from the University of Southern California. However, we don't know anything about him beyond that.
Frankie Muniz | Race Car Driver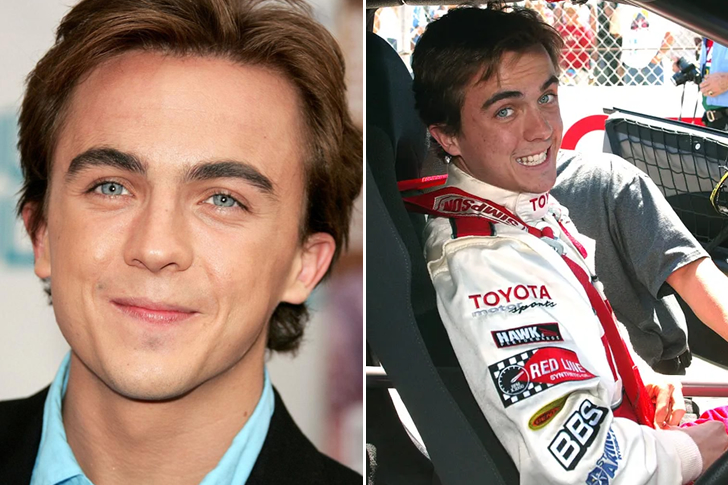 You could remember Frankie Muniz from the iconic sitcom Malcolm in the Middle. You may also know him from his performance in the touching film My Dog Skip, or maybe you recall him as Agent Cody Banks. Muniz appeared to be everywhere for a while.
Muniz, on the other hand, faded from view after the completion of Malcolm in the Middle. He gained a degree of popularity as a child star that it seemed like he'd never stop acting, but Muniz discovered that he had other passions. Though Muniz hasn't entirely abandoned acting, he has pursued new career directions and made significant life changes. Muniz eventually decided to pursue a new interest, which shocked some of his fans. He was the race car driver for the Toyota 500 in 2001 and won the Toyota Pro-Celebrity Race in 2004. Frankie realized that balancing acting and racing would be impossible, so in 2006, he chose to take a hiatus from acting for a while.
Freddie Prinze Jr. | Writer & Producer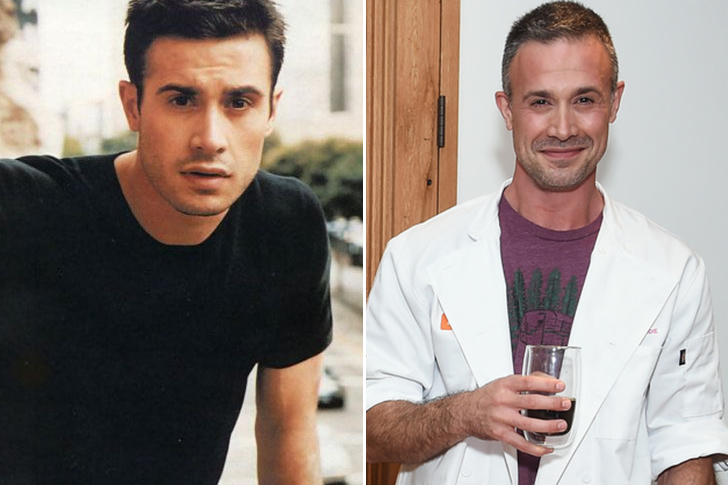 Freddie Prinze, Jr. was the man all the teen girls wanted to see and the guy all the teen boys wanted to be. After starring in a seemingly never-ending string of romantic comedies, teen dramas, and live-action remakes, the crowned prince of teen films rose to popularity with I Know What You Did Last Summer.
In the years that followed, Prinze would star in several teen comedies and dramas. In 1999, he co-starred in She's All That with it-girl Rachael Leigh Cook. The string of romantic comedies that followed gave Prinze little further attention, but the two Scooby-Doo remakes only brought him a moderate degree of success back. Still, Prinze Jr. hasn't given up acting in Hollywood; instead, he's changed his priorities, as shown by his role in 24 and his voice acting role in Star Wars Rebels. He has the privilege of choosing jobs based on his passions now that he is "basically retired." From 2008 to 2012, he worked for WWE as a manager, producer, and in other capacities on and off.
Gene Hackman | Novelist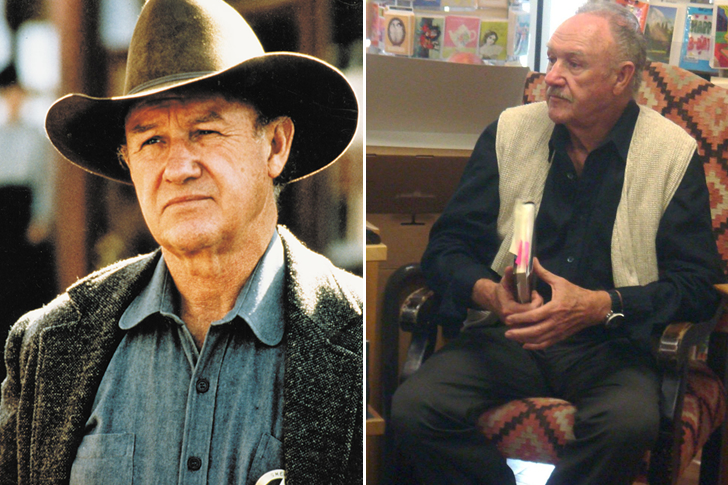 During his nearly five-decade acting career, Gene Hackman earned a slew of investments and accolades. As a result, it is no lie to say that he is one of the greatest living actors. He played various well-known roles in films such as Bonnie and Clyde and Superman: The Movie. However, it's worth noting that Hackman stopped acting in the early 2000s.
That isn't to say that Hackman isn't involved in the film industry anymore. He was the narrator in a 2016 documentary called The Unknown Flag Raiser of Iwo Jima, which aired on the Smithsonian Channel. Hackman is also a writer who has published a series of historical fiction novels set in various periods and locations, from the Great Depression to the Wild West. So, if Hackman fans want to see what he's been up to since retiring from acting, they should look for new books rather than new movies.
Hayden Christensen | Farmer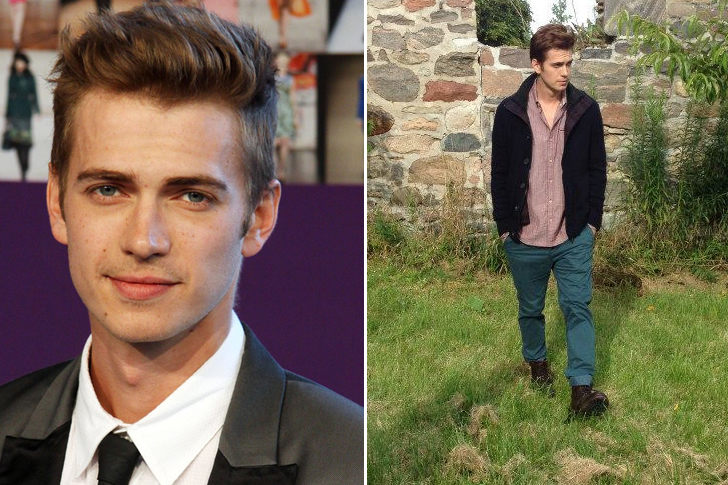 Canadian actor Hayden Christensen started out as a child actor for the Canadian soap opera Family Passions. However, Hayden gained further attention when he brought his career to the US and appeared in childhood shows like Are You Afraid of the Dark?, Goosebumps, and The Famous Jett Jackson. He also appeared in The Virgin Suicides, Higher Ground, and Jumper. However, his role in the Star Wars Episodes II and III made him a household name.
The pressure to portray Anakin Skywalker took a toll on the actor, with his movie performance getting mixed reviews. As a result, Christensen used his earnings as investment money to buy himself a working farm where he stayed for a few years. He has other projects, too, such as his own clothing line and production company. There are rumors that he will be reprising his role in the next Star Wars lineup in Disney Plus, so we might see him soon enough.
Isaac Lidsky | Entrepreneur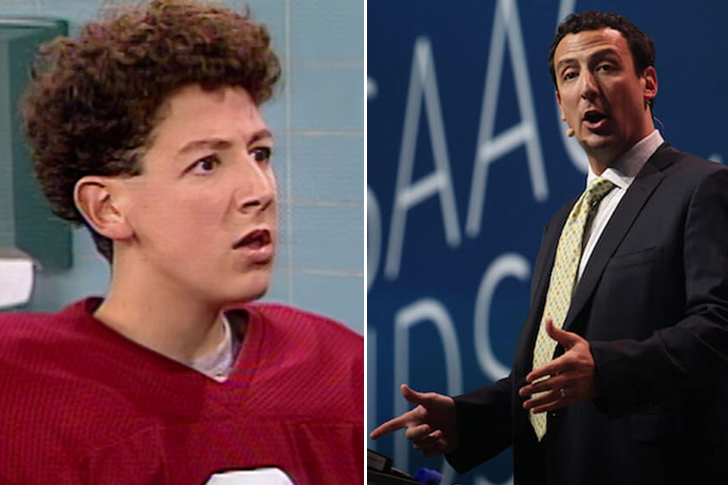 Isaac Lidsky is best known for his portrayal of Weasel in the hit sitcom Saved by the Bell, aired on NBC. Unfortunately, he stepped back from the limelight after being diagnosed with retinitis pigmentosa, a type of degenerative disease that led him to lose his eyesight. On the bright side, this did not stop the young actor from making a name for himself.
At just 19 years old, he had already gotten his honors degree in mathematics and computer science at Harvard. He later founded [x+1], which he later sold for $230 million. He went back to Harvard to study law and graduated magna cum laude. He has several companies and philanthropy activities that it is impossible not to know his name today. Who said that being blind can be a hindrance. As a matter of fact, it was this disability that propelled him to greater heights!
Jack Gleeson | Stage Actor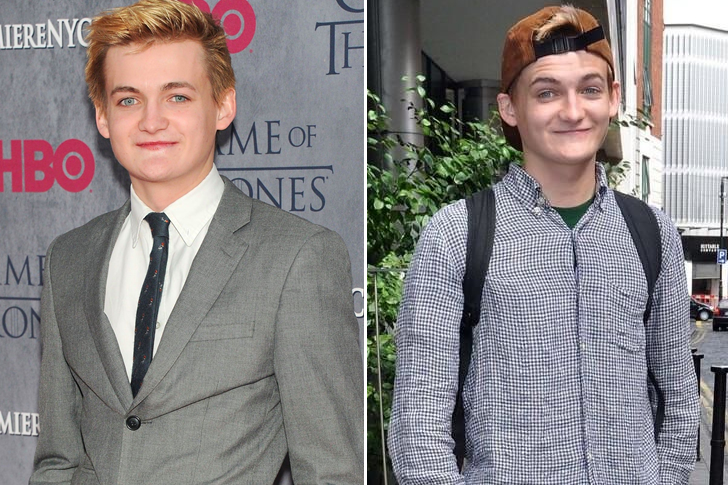 The Game of Thrones alum, Jack Gleeson, took a break from acting after his stint as Joffrey Baratheon. His performance in the top-rating TV show was award-winning to his credit, but it also earned him the ire of GoT fans every time they spot him in real life. So instead of continuing his acting career, Jack focused on studying theology and philosophy in college away from the limelight.
However, the actor has forgotten all about acting. As a matter of fact, he still honed his craft on stage. Gleeson has been active in several theater plays, such as in Monster/Clock and Bears in Space. He also worked as an assistant producer and co-producer for plays, which showed that the actor prefers to work more in front of a live audience. Will we be seeing him any time soon? It seems that Gleeson back to acting in Hollywood with his new project Out of Her Mind.
Jamie Walters | Firefighter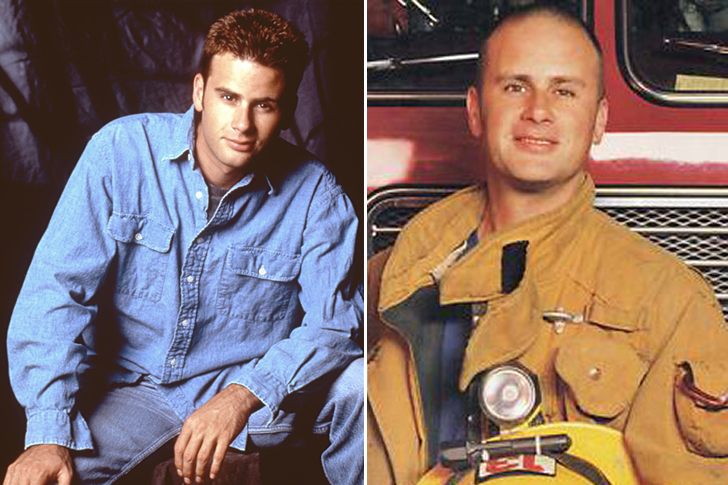 Audiences will never forget Jamie Walters for his time in the TV show Beverly Hills, 90210, where his character, Ray Pruit, was the one who pushed Donna down the stairs. Many believed that playing Pruit cost him his career in Hollywood, especially since the only work he had done was in The Heights. He was also the one who sang the theme song for the show titled, How Do You Talk to an Angel. His time in The Heights did help with his career, but it was short-lived.
What did Walters do after? The actor took on a different route and became a firefighter and a paramedic in Los Angeles. It seems that the actor had no trouble transitioning from acting to a regular job. He is earning good money, and if he follows sound investment planning, he won't have to worry about his future at all.
Jason Zimbler | Software Designer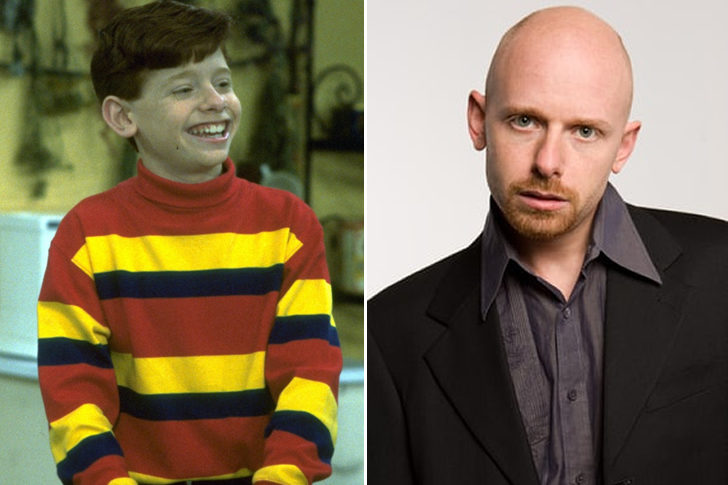 Jason Zimbler's claim to fame was co-starring alongside Melissa Joan Hart in the TV sitcom Clarissa Explains It All back in the '90s. He did appear in the soap opera, The Edge of the Night, but it was his time in Clarissa Explains It All that made him a star. Unfortunately, it was the last time that he would perform on-screen though he did dabble in doing stage plays. Zimbler has since directed and produced various theatrical performances in NYC.
After getting his degree from Notre Dame back in 1998, Zimbler has shifted his career preference and became a software designer instead. Where do you think he is working now? It seems that he has found his way back to working on TV, but this time behind the scenes as a software designer. He currently works at HBO. He may have had a change of heart, but he still ended up in the same industry.
Jeff Cohen | Lawyer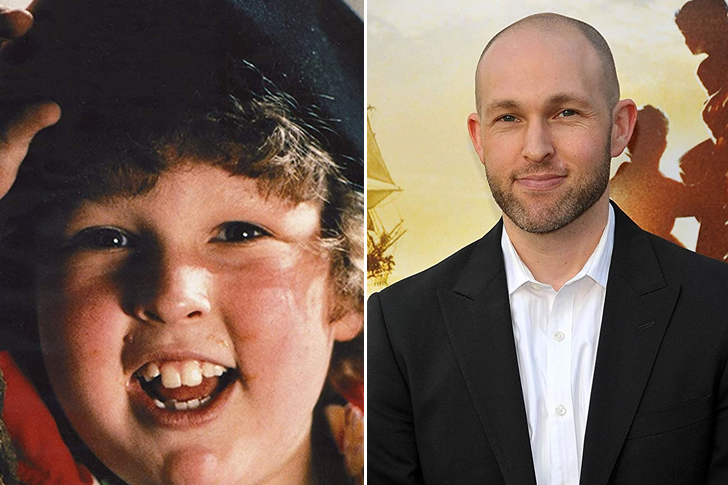 The former child actor, Jeff Cohen, made a name for himself when he became a cast member in Steven Spielberg's film, The Goonies, back in the '80s. Aside from The Goonies, Cohen was also a cast in Child's Play, where he was one of the children describing words to the contestants. He was also in Body Language. Due to his size when he was playing Chunk, Cohen decided to join the football team when he was in high school, which helped him shed a lot of weight.
Later on in his career, Jeff decided to abandon acting and set his sights on law school instead. He earned a degree in Business Administration from the University of California, Berkley, in 1996. He finished law at UCLA School of Law and became an entertainment attorney after. It seems that he has found his calling as a lawyer as he has also been writing about legal, political, and business matters for CNBC and Huffington Post.
Jeffrey "Skunk" Allen Baxter | Missile Defense Consultant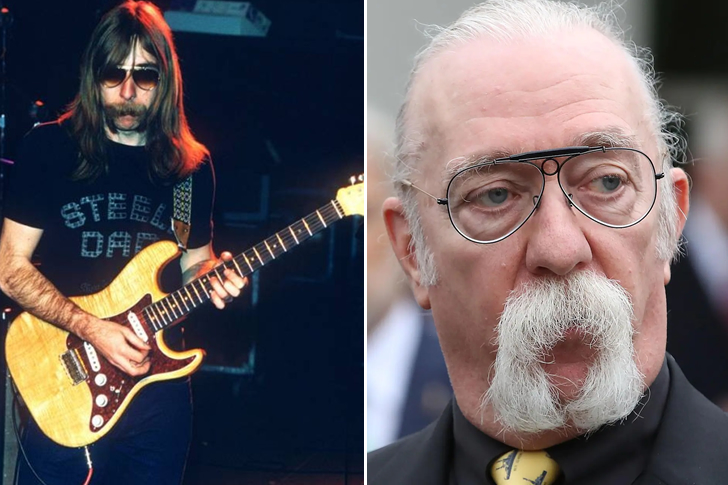 Jeffrey "Skunk" Allen Baxter started as a musician. He was the co-founder of Steely Dan, then later became part of the Doobie Brothers. He always had an interest in music growing up and even met guitar legend Jimi Hendrix. In 1966, Baxter became the bassist for Jimmy James and the Blue Flames and went on to play with other bands. Critics later dubbed him as one of the greatest guitars for hire in the business.
Besides his passion for music, Baxter is also working as a missile defense consultant for the United States. He wrote a five-page paper where he suggested that officials could transform the Aegis anti-aircraft system into a missile-defense solution. The military later signed him as a consultant, which he is known for until today. His interest in technology and music has helped him come up with creative ideas as a consultant to his credit.
Jessica Sierra | Bartender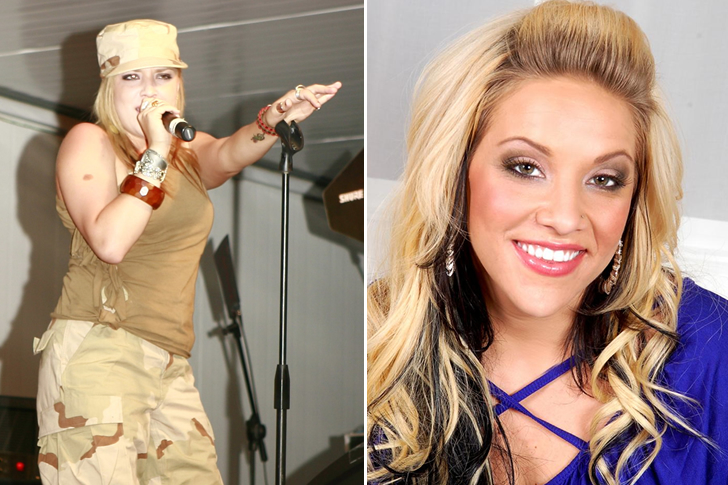 Jessica Sierra has dreamed of becoming a star and decided to make this dream come true by joining American Idol. Although she was among the top 10 finalists and was able to release an album after, her career proved short-lived. She tried to revamp her career by appearing on a reality show, but her constant run-in with the law took a heavy toll on her career. She was later required to stay in a facility and could not grant interviews or even appear on TV.
After serving time, Sierra went back to the recording studio to release a new album called Rebound. Sadly, it did not chart, which might be a sign that her singing days are over. However, on the bright side, Sierra steered clear of any harmful substances and has been working odd jobs to support her sons. She is currently working as a bartender at Hooters. Hopefully, she finds a financial advisor who can teach her how to save her money for her family.
Jon Gosselin | IT Director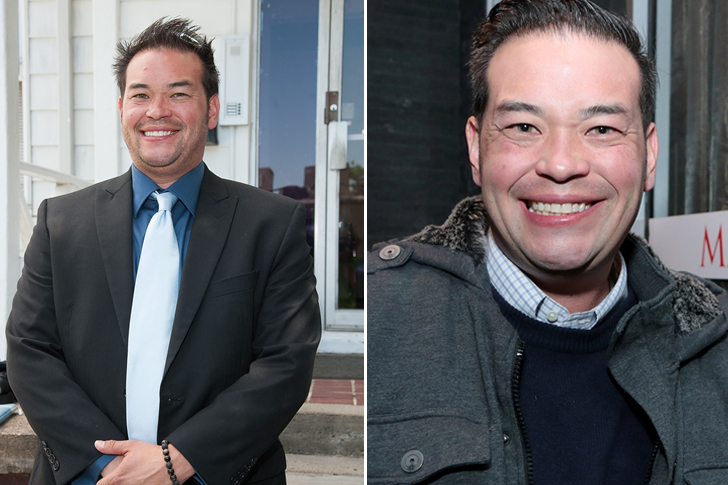 Jon Gosselin rose to celebrity status along with his family in the reality show Jon and Kate Plus 8. However, his career slowed down after he legally separated from his wife. The network that broadcasted the show chose his ex-wife over him, which left him unemployed. Fortunately, Gosselin rolled up his sleeves to get back to work and took on several odd jobs to take care of his family.
Among the jobs he took on were being a DJ, a waiter, and even a cook. Today, he works as an IT director in a healthcare facility where he trains front liners to utilize their technology to assist their patients without seeing them. Jon may have failed to keep his entertainment career going, but he surely deserves credit for picking himself back up and for finding ways to get his feet back on the ground.
Jonathan Taylor Thomas | Student/Writer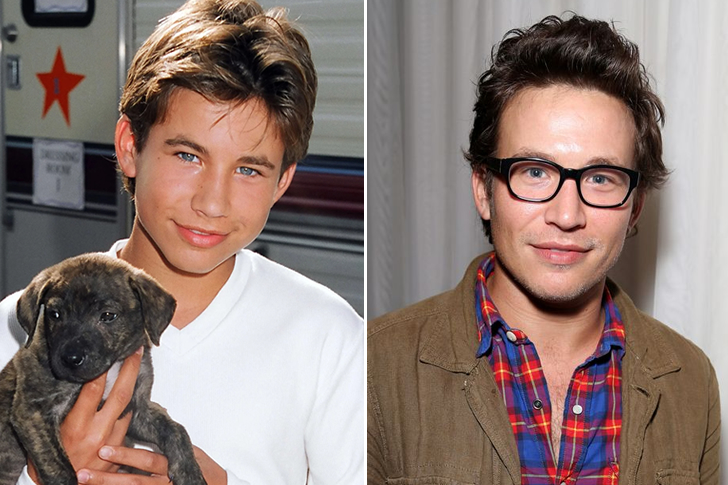 Jonathan Taylor Thomas was one of the heartthrobs of the '90s thanks to his time in the hit sitcom, Home Improvement. He also worked as a voice actor for The Adventures of Spot and he even voiced Simba in the animated film, The Lion King. Before his time in Home Improvement, Thomas appeared in The Bradys and then In Living Color. Among his other works include Man of the House, Wild America, Tom and Huck, and I'll Be Home for Christmas.
Thomas hasn't completely retired from acting since he has appeared in several TV shows recently. Among these are Ally McBeal, Smallville, Veronica Marks, and 8 Simple Rules. After his time in Home Improvement, he got a degree from Columbia University in 2010. He is quite a private person so there is not much information about what he is doing now. However, it is known that his goal is to work behind the camera instead of in front of it.
Josh Server | Actor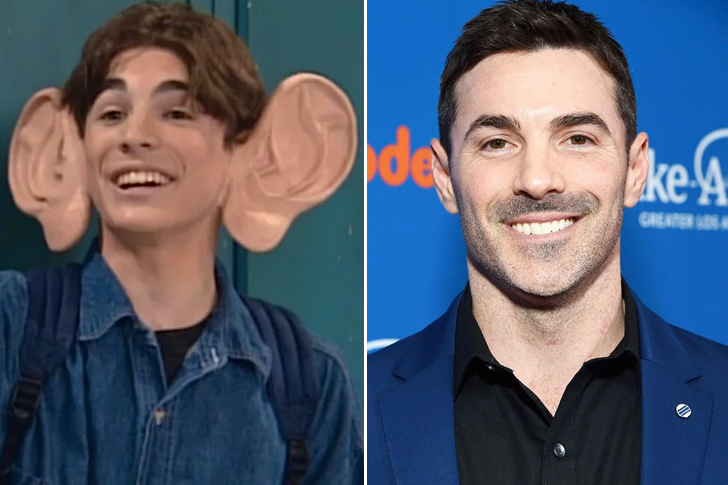 Josh Server is one of those actors whom you have probably watched back in the '80s and '90s in the sitcom, All That. The comedy show had a Saturday Night Live vibe to it, with most of its cast being teenagers who were bound to shine in Hollywood like Amanda Bynes and Kenan Thompson. It was his role as "Ear Boy" and "Detective Dan" that had his audience crushing on him big time. He may not have the acting chops of his co-stars, but he certainly left an impression on his audience.
Server left acting briefly after All That, but he has guest-starred from time to time in shows such as Drake & Josh, Sam & Cat, and Ned's Declassified School Survival Guide. He later added to his growing net worth with a gig with Amazon in the six-episode show, Good Girls Revolt. Server has admitted that he is working mostly in indie movies. We are hoping that his investments in his acting career will pay off eventually.
Josh Saviano |Corporate Lawyer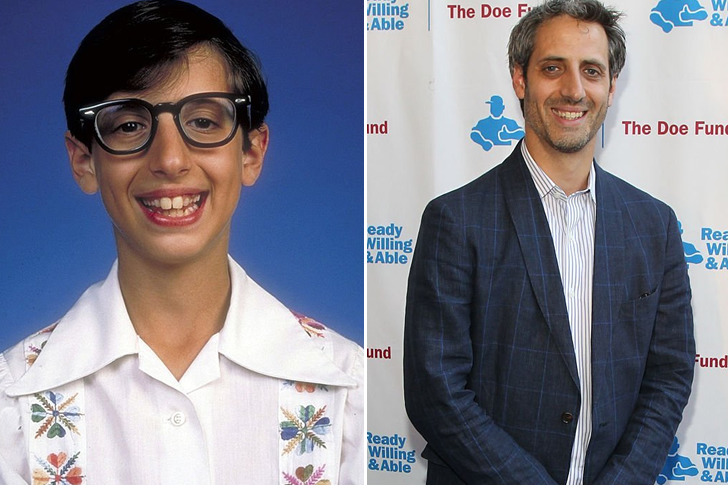 Child star Josh Saviano stepped away from Hollywood after his time in the show, The Wonder Years. You would have thought that his growing fame during his teenage years will keep pursuing a career out of it. However, Saviano bowed out of the limelight and worked his way to get into Yale University where he got his degree in political science back in 1998. He became successful as a lawyer and wound up becoming a partner in Morrison Cohen in 2015.
Saviano eventually found himself back in front of the camera where he appeared as Don Taft in the crime show, Law & Order: Special Victims Unit. He appeared in three of its episodes that ran from 2014 to 2016. Although this may not be the last time that we see him on TV, it seems that Saviano is happy where his career has taken him so far.
Karyn Parsons | Philanthropist

Karyn Parsons worked her magic in the sitcom The Fresh Prince of Bel-Air where she took on the role of cousin Hilary opposite Will Smith. After her stint in the show, she landed roles in Melrose Place, The Job, and Static Shock. She was also included in the cast of 13 Moons as well as The Ladies Man. Parsons was the co-producer, co-writer, and co-creator of Lush Life, but this was scrapped after four episodes.
She put her mind into writing and she became a published author in 2019. Her first work was How High the Moon which is a novel for children. Her second book was released in 2020 with the title, Flying Free. She has also spent her investment money in founding her own company called Sweet Blackberry where its goal was to fund animated films that focus on unsung heroes of color.
Kevin Jonas | Businessman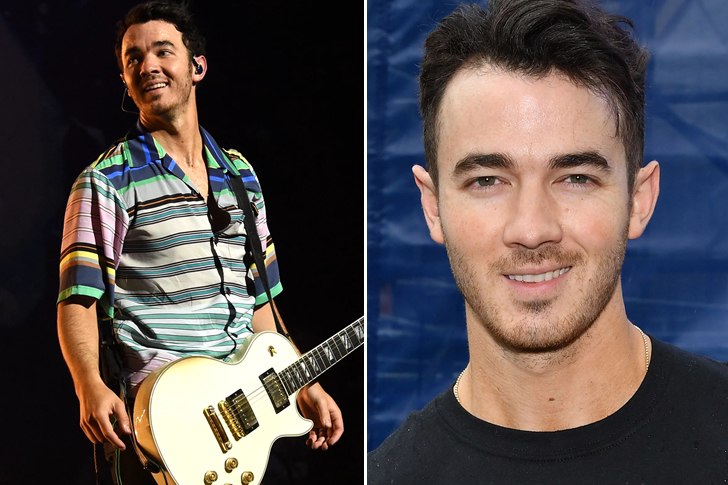 Kevin Jonas rose to fame as part of the band Jonas Brothers together with his siblings, Nick and Joe. He considers himself as a jack-of-all-trades, and he is the most passionate when it comes to business. It's true that he hasn't completely let go of being in the entertainment industry, but it seems working as a businessman is occupying most of his time these days. He also dabbled in reality shows by appearing in The Real Housewives of New Jersey, but later on, he liked his role as a contractor better.
Today, he is the co-CEO of The Blu Market, which is an influencer marketing company and one of his numerous investments. He has partnered with We Heart It which is a type of video-sharing app to entice more users as well as advertisers. Jonas has also been quite interested in the tech industry and started developing interesting products. No wonder he has been increasing his net worth even outside the limelight.
Kevin Kennedy | Businessman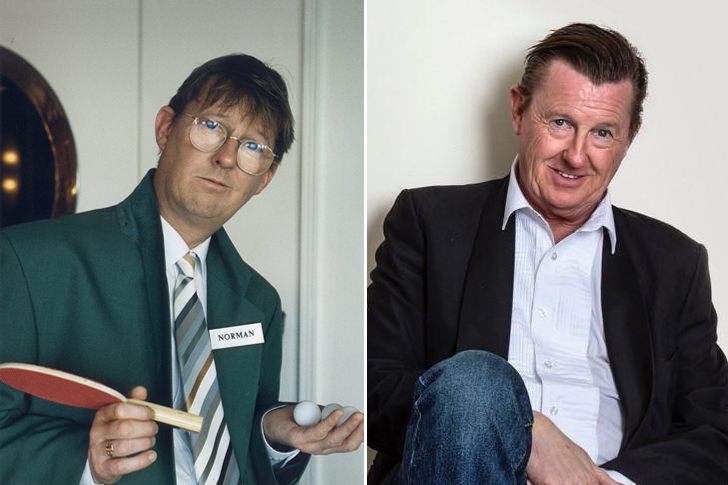 The English actor, Kevin Kennedy, made a splash in the TV soap opera, Coronation Street. He took on the role of Norman "Curly" Watts and had been in the show for more than a decade. His character transitioned from a paperboy to a dustman to an assistant manager. He took a brief hiatus from acting after some personal issues. After getting over the problem, he released a single called Bulldog Nation together with his band, the Bunch of Thieves, which ranked No. 70.
He was also able to return to Coronation Street, but his character was written out in 2003. He did say that he would return to the show later on, but it hasn't happened since. On a good note, the actor has used his investment money together with his wife to build the Kennedy Street recovery services where he is currently serving as its director.
Kirk Cameron | Evangelist Trainer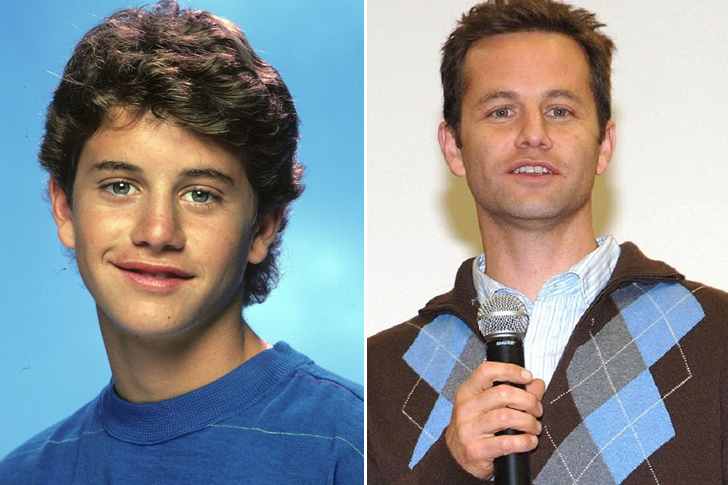 The only thing Kirk Cameron cares about is his faith. He made investments in being an Evangelist trainer after his career as an actor. He has appeared on various shows and Hollywood projects, mostly on television, but something made him decide to stop acting and focus on spreading the message of God.
Cameron stated in an interview that he isn't afraid about what Hollywood insiders or the media would say about him and his being conservative. He wasn't always in a demure state of mind, but after a while in show business, he got baptized as a Born Again Christian and that was the moment when he decided to partner up with pastors and church leaders to counsel people in need and to draw more people into the same community. It looks like Cameron is having the time of his life, pursuing what his true calling is.
Lark Voorhies | Writer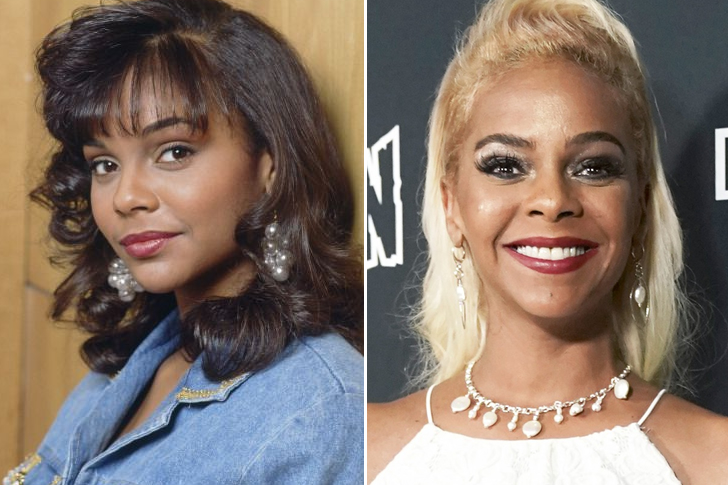 Lark Voorhies is a 47-year-old beauty who has so many roles in the entertainment and show business industry. She first started modeling and has now become an actress, singer, and spokeswoman. Her performances were very well given credits and recognition, and she received a total of six nominations for the Young Artist Award thanks to her performance in the sitcom Saved By The Bell.
She is probably the strongest female celebrity you will ever meet. If you know her life story, then you would understand what we meant by that. Lark struggled in life after her acting went downhill, and she even had financial problems that were pretty much intense that it came to the point of bankruptcy. Fortunately, she bounced back and has now become a writer. Some of her published works are Trek of the Cheshire, Reciprocity, and True Light.
Ron Lester | Undisclosed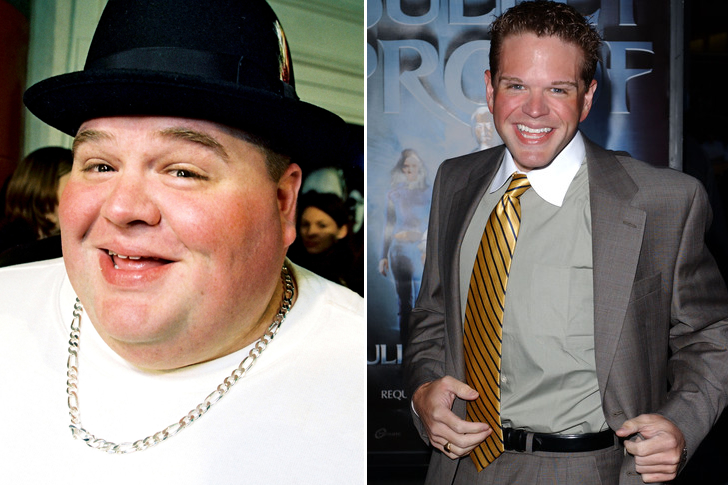 Ron Lester was an American actor who was best known for his role in the iconic TV show Varsity Blues. He then landed more roles in other shows during his time. He had poured out all of his investments into his future, dreams, and career.
Before his fame, Lester appeared in some commercials and music videos. After that, he became one of the most sought-after television actors in the past. He struggled with obesity which became public knowledge. He never hid the fact that he had surgery, and afterward, he had more surgeries to tighten his loose skin. It seems he didn't do it for his fans or the show business industry because eventually left to live a more private life. Even though his personal life was never disclosed after he quit acting, it was clear that he enjoyed his privacy.
Lauren Bosworth | Love Wellness CEO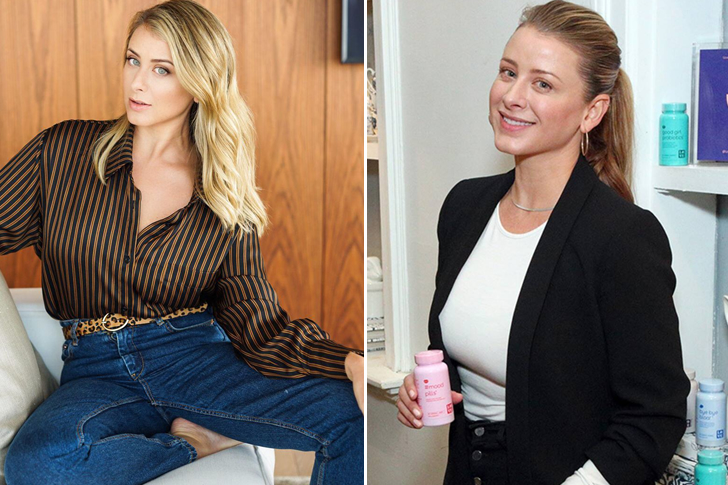 Lauren Bosworth is one of the most beautiful women in the world. What makes her even more attractive is her intelligence and knowledge about things. Her maturity and independence are at the next level and she knows exactly how to make good investments. She is the current Love Wellness CEO, and may we just say, that the way she runs her empire is very much successful indeed.
The 34-year-old former TV personality uses her experience in marketing and the media as key components to more successful business strategies in her present career. She even modeled for some of her products and she was very clever in doing this since women all over the world would surely check out the beauty brand which makes her look so perfect. She has also done other advertisements left and right, and she never stopped making headlines, too. She is definitely a scene-stealer.
Leanna Creel | Photographer/Filmmaker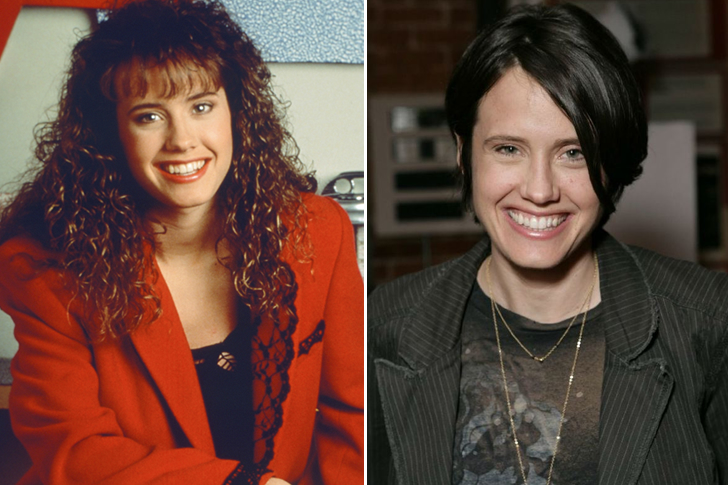 The 50-year-old red-headed beauty Leanna Creel has provided us with some of the most brilliant performances we've seen in the history of television, credits to her acting skills and beauty. She was a part of more than a dozen projects in Hollywood during her active years.
Creel was born with two siblings and they're identical triplets. She and one of her sisters joined the entertainment industry but she ended up falling in love with movie-making more. Creel expressed herself in one interview that she loves to tell stories using videos, words, and photos. Aside from being a producer and a filmmaker, all of her focus, concentration, and interest went to photography ever since she quit acting. She even has her own photography business now named Creel Photos. It seems that she is now living her dream life, and we are just so happy for her.
Lisa Jakub | Writer/Yoga Teacher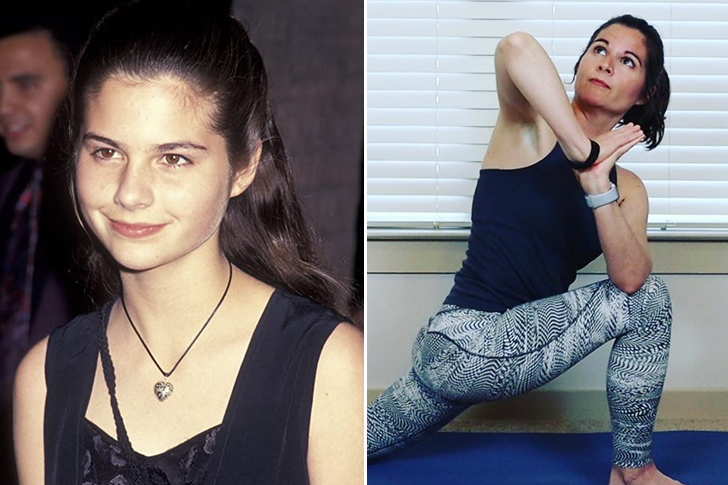 Before she became a famous Canadian writer and yoga teacher, Lisa Jakub was an actress. She has been a part of over 25 films in Hollywood all throughout her career. She landed a role in the timeless, iconic, undying film Independence Day. All of her contributions in Hollywood should be given more credits since her acting skills were superb and her facial features are also rare.
The former actress decided to become a full-time writer and quit acting. According to her, she has already lived and fulfilled one dream, and now, she is going to pursue her other dream which she also loves to the core. Aside from being a writer and pride of Canada, she is also a yoga teacher. She offers classes and she instructs clients herself. We can only imagine having Jakub as our yoga instructor. We will be more star-struck than relaxed.
Mackenzie Rosman | Fundraiser/Activist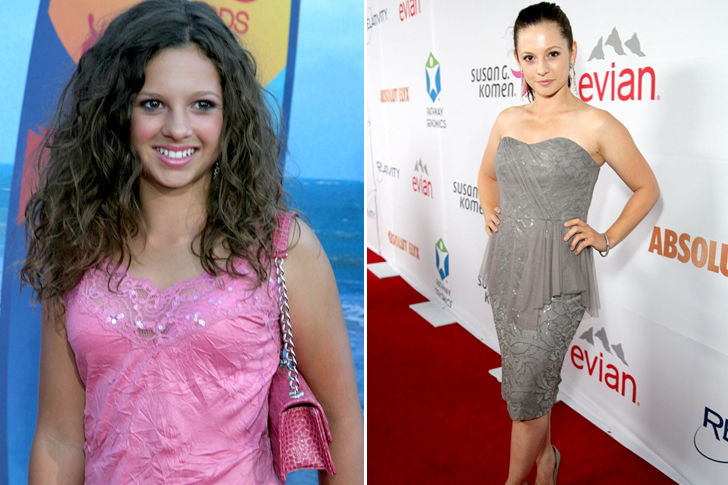 Mackenzie Rosman is a gorgeous 31-year-old who isn't just given credit for her fame and success, but she is someone who knows how to give back using her fortune from her success.
We fell in love with her during the long-running series 7th Heaven. She is a girl of many talents. Now, aside from being a competitive equestrian show jumper, she's also been heavily into fundraising for cystic fibrosis and educating people about organ donation. She is a very responsible humanitarian and activist. She fights for human body rights and she teaches people about the importance of kidneys and liver. The CS foundation is very near and dear to her heart since she has a sister who has the exact same condition. Rosman doesn't only have a pretty face, but she has a golden heart, perfect for helping other people, as well.
Maia Brewton | Attorney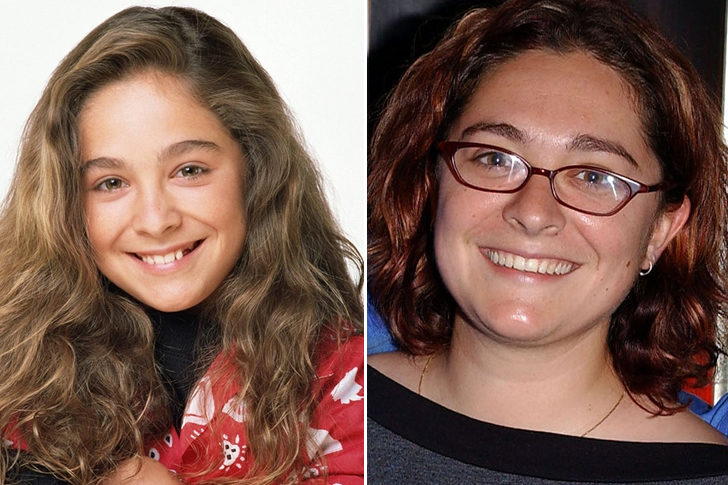 Maia Brewton is now an attorney. Yes, you've heard that right. She is a respected lawyer, but before becoming one, she was an actress who graced our screens and placed all of her time, effort, love, and investments into Hollywood.
We have to admit, we're happy seeing her having more time for herself compared to when she was acting. According to Brewton, she finds herself more meditated now than in her previous career. We might think that being a lawyer is just as tough as acting, but for some reason, the actress doesn't see it like that. She was already in pursuit of a law career somewhere in the middle of her hiatus back when she was acting, but then she stopped to focus on working on films. Now, she has decided to do otherwise and this is now the career she has chosen.
Mara Wilson | Writer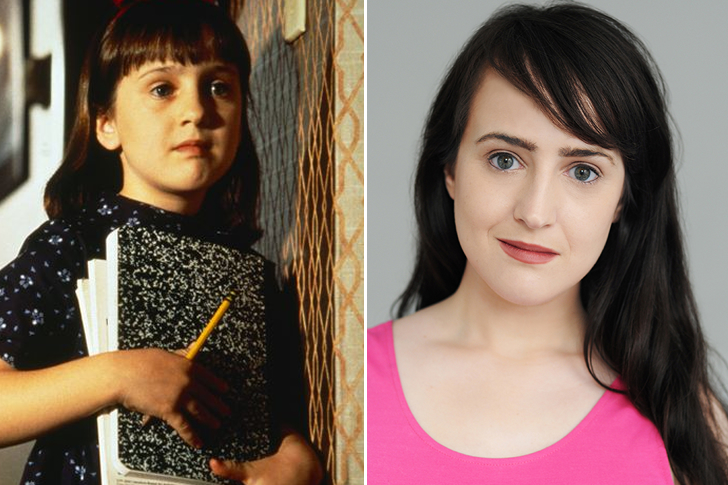 Mara Wilson is a beautiful, Show White look-a-like 33-year-old actress who started her career as a kid. She is best remembered for her credit role in the iconic movie Mrs. Doubtfire. Wilson might not have as many offers in Hollywood now as she did before but that doesn't make her any less of an actress.
However, she did stop acting and is now a writer and an activist. She reflects on her personal life story as her inspiration to her books. She already had several books published under her name and they sell really well. Aside from books, Wilson once wrote an article for the online magazine Cracked.com. She also opens up about her struggles with OCD and eating disorders. She is a very strong young woman. She is not just brave for overcoming these conditions but she is amazing for sharing these with the world, knowing that if she does, a lot of people would be more inspired.
Sean O'Neal | None at the Moment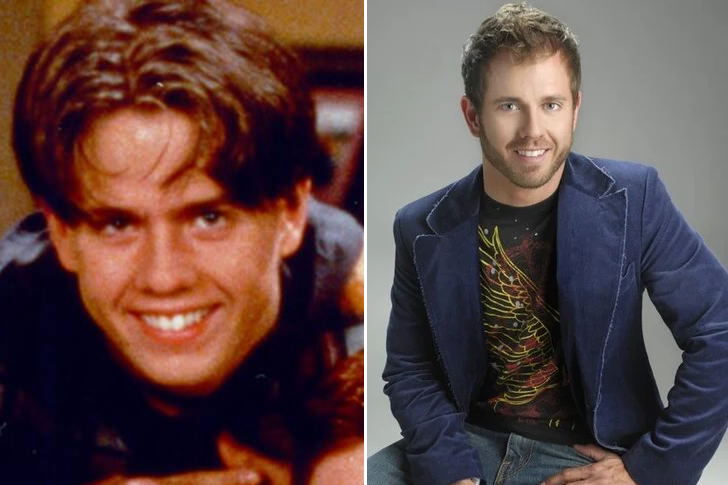 Sean O'Neal is a 45-year-old actor who rose to fame for his role in the television show Clarissa Knows It All. Even though his resume in the film industry doesn't include a very long list of projects, he gives credit and gratitude for his wonderful experiences as an actor.
Currently, he is taking a break from acting, and well, from all the other things for that matter. He is still deciding on where to embark on next in his life and he can take all the time he needs. We all need a break every once in a while, and after all of his performances and contributions to the TV world, he deserves it. He might have saved enough and he might continue running the business he started before. Whether it be acting gigs or a new job, we can't wait to hear updates from this actor soon.
Mary Kate and Ashley Olsen | Entrepreneurs/Fashion Designers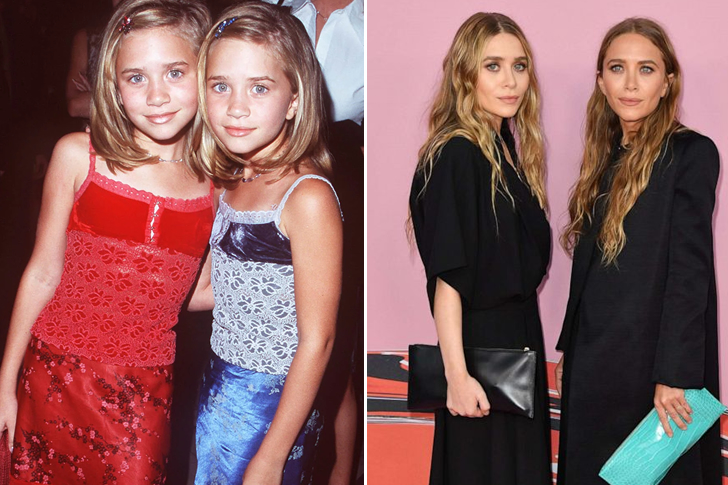 Mary Kate and Ashley Olsen are without a doubt some of the most famous celebrity twins in the world. They started off as child stars, and ever since they graced our screens, they gifted us with the privilege of their brilliant performances. No wonder their names never stopped making headlines.
Even today, these ladies' names still keep on popping up. It feels as if they were never out of the entertainment industry even if they weren't as active anymore. We often get updates on their struggles related to health, relationships, and career, but whatever it was, they always bounced back from it. They are both strong and independent women who made it huge in their career – whether it was as an actress or entrepreneur and fashion designers. Now, they are business-minded people and are one of the most in-demand fashion designers in the world.
MC Hammer | Record Label Owner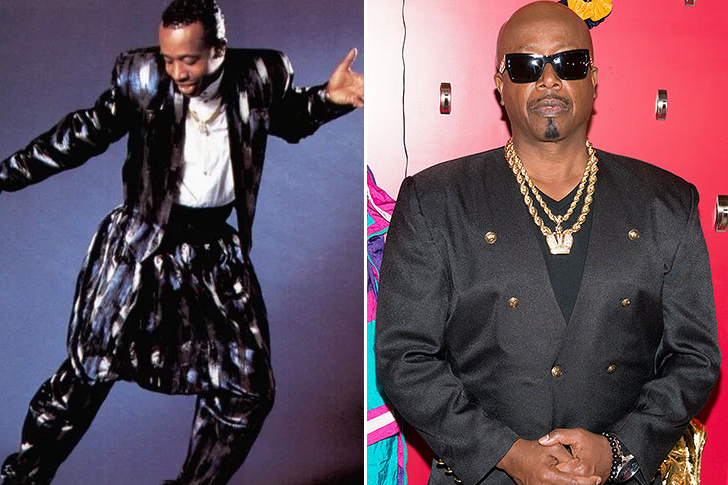 You'd be surprised how many things MC Hammer does in his spare time. He is a very famous rapper and singer. Well, more accurately, he was. We should also use the term "legendary" instead of famous when it comes to MC Hammer. He provided us with some of the most iconic songs of all time, which would probably go on to be anthems for all of the generations to come. He might have made poor decisions and investments throughout his entire career but he admitted in an interview with Oprah that he wouldn't change a thing since he believes in the butterfly effect. He said he lost his heart during that time but he learned so much.
Today, he preaches and officiates friends' weddings, manages 22 mixed martial artists, helps develop iPad apps, invests in Internet start-up companies, and lectures about new media at places like Harvard. He also has his own record label company and it doesn't look like MC Hammer is going to have a downfall with the new path he has taken.
Melody Anderson | Social Worker and Public Speaker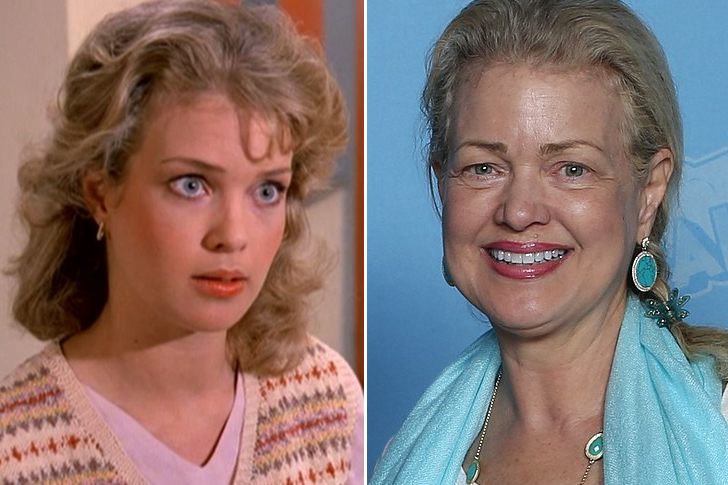 Melody Anderson is a retired actress who gifted us with some of the most iconic TV shows of all time. She was made famous with her roles side by side iconic actor Chuck Norris. She is constantly being given credits for her work in the film industry even after she has officially filed for resignation.
Today, she is doing something even more impressive. She is a social worker and public speaker. Anderson specializes in addiction and how to inspire families who have family members who are suffering from the same struggles. She also counsels individuals who are in need of her help. She is using her voice for the better, and as a Canadian, her county must be extremely proud of her. At 65 years old, although she doesn't look a day over 40, she still continues to share positivity and uplifting messages throughout the world.
Michael Maronna | Electrician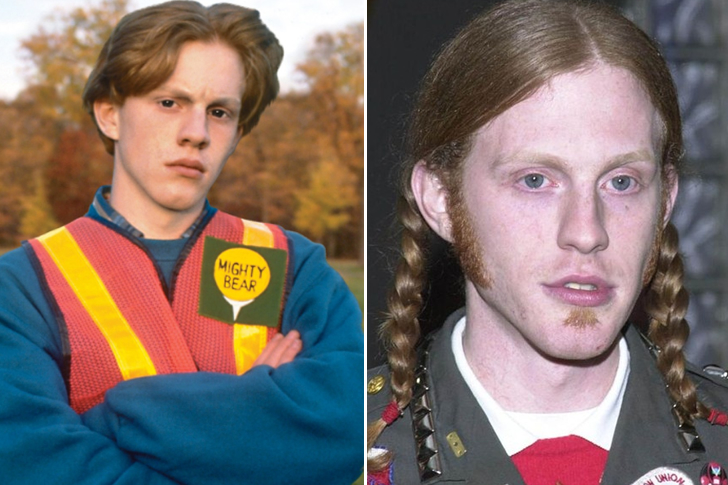 We remember him from the iconic Home Alone movies as Jeff McCallister. We guess it is safe to say that we see his character at least once a year and we will continue to keep seeing him every year for the rest of our lives since the iconic movie is always being replayed during the holiday season.
Credits to Maronna for being so bold and fearless, he pursued one of the most unique careers a former celebrity can have. Well, it is not really a very rare profession, but for a former child actor, it can be. He went from being a child star to an electrician. Yes, you've heard that correctly, he pursued his passion as a professional electrician. While some fans might wonder what happened to Maronna, he is currently living his life to the fullest, away from the spotlight, and doing something he loves.
Michael Schoeffling | Woodworking and Furniture Shop Owner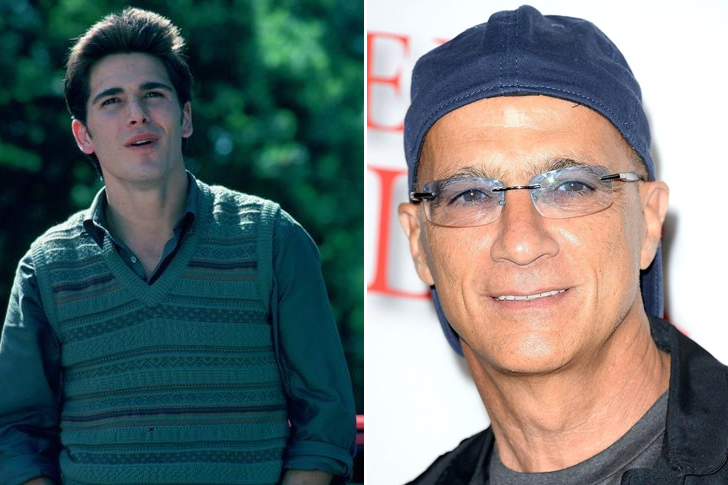 Michael Schoeffling is another former actor who chose a very specific career after his time spent in Hollywood. We are pretty sure the entire world knows him by his role in one of the most iconic movies of all time – Sixteen Candles. After acting, he placed his investments in a business that he thinks he would do well, and he's not wrong at all.
He has produced handcrafted furniture as the owner of woodworking shops post-acting. As a 60-year-old, he is still very attractive and we are pretty sure a lot of filmmakers would still be interested in hiring him for a role, but Schoeffling decided to stay put and firm in his decision in being a businessman. He started his acting gig at a very early age and he didn't regret a single moment of it, but now he has decided to pursue a different path – he surely wouldn't regret his decision to leave the industry and make furniture.
Mike Vitar | Firefighter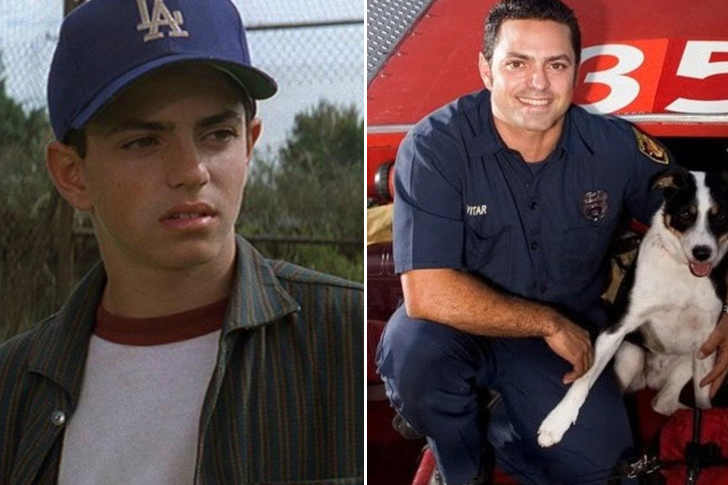 Mike Vitar was once thought to be a potential prominent actor when he entered the show business industry in 1990. He started taking on roles when he was 12 years old and worked in movies The Sandlot as Benjamin Rodriguez and in Mighty Duck films as Luis Mendoza. These are only two of the movies he was given credit as an actor. Unfortunately, he only lasted in the show business industry for seven years. By 1997, he decided to focus more on his studies and eventually took a different path away from the limelight.
He is now a proud firefighter. Since 2002, Vitar has been doing his job with hard work and perseverance, often regarded as modern-day heroes for their dedication to serving in times of need. Although being a firefighter may not be as glamorous as an actor, Vitar has his head high with his job that he has been doing for more than two decades now.
Nikki Blonsky | Make-up Artist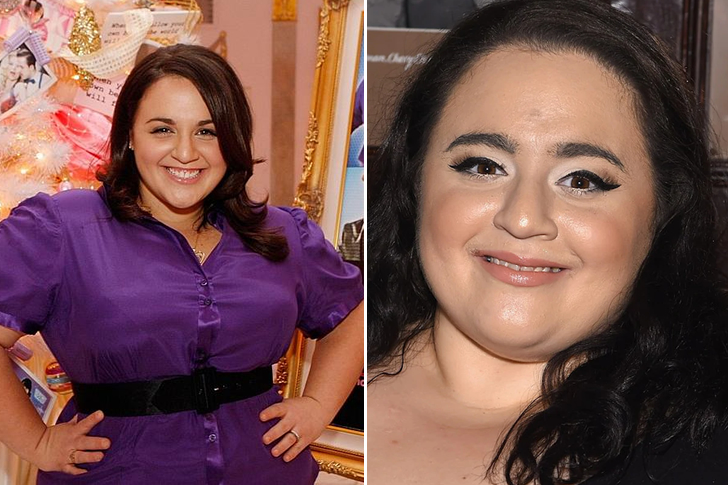 Who could forget the iconic musical film Hairspray? It starred Nikki Blonsky alongside High School Musical Zac Efron. The huge success of the movie was thought to be Blonsky's ticket to Hollywood stardom. However, things did not go as planned for the actress. After having two more acting projects, Blonsky was not able to get more promising roles. This led her to do normal jobs. She worked as a make-up artist to pay her electricity and rent bills while still pursuing a career in Hollywood.
Blonsky was not ashamed of the path she took and even admitted that she never left Hollywood, it was otherwise. In an interview, she revealed how there were no opportunities given to her after the success of the movie. Despite this, Blonsky balances her normal job and some acting gigs. Her latest acting job is the feature film Ghost in the Graveyard.
Noah Hathaway | Mortgage Broker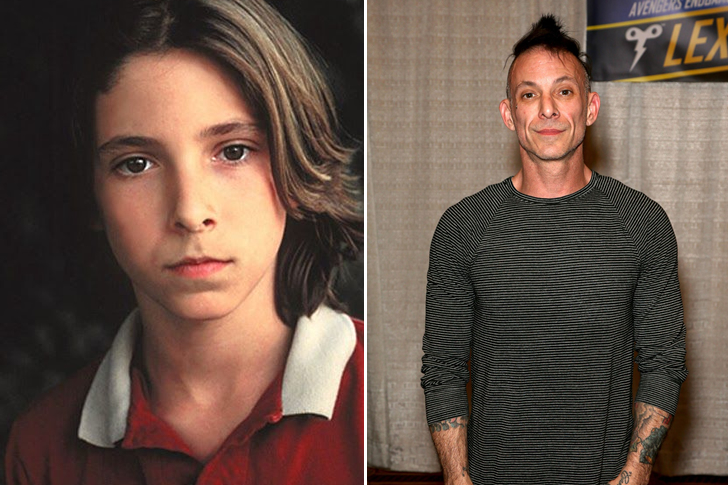 Noah Hathaway is remembered by many as a teen star who rose to fame in The Never-Ending Story, a hit film in 1984 where he portrayed the role of Atreyu. He also landed a role in the series Battlestar Galactica as Boxey. However, Hathaway was not like other teen stars who were able to carry their stars shining until they become adults. He eventually left the glitz and glamour of the entertainment industry for a more normal life.
Hathaway juggled various jobs to be able to pay off his bills and live in normalcy. he jumped from one job to another—from being a mortgage broker, dancer, motorcycle builder, tattoo artist, and even martial arts trainer. Hathaway proved that aside from acting, he can do a lot of things, making him a certified Jack-of-all-Trades. In recent years, it seems like Hathaway is being called upon again to continue his career as an actor. In 2012, he got a role in the movie Sushi Girl.
Omri Katz | Business Owner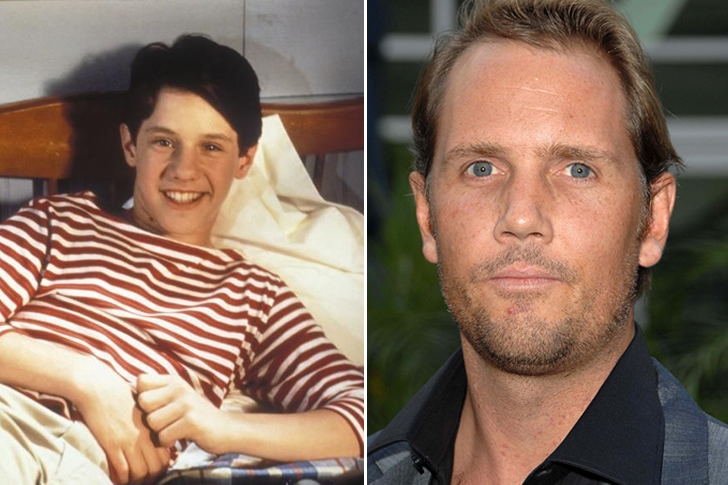 Omri Katz's acting credentials date back to the early '90s with TV and movie projects. He has appeared in Eerie Indiana, Matinee, and the Disney Halloween film Hocus Pocus. It seemed like his continuous list of movie projects will make his career steady and stable, just like what his other contemporary stars have gone through.
In 2002, Katz decided to veer away from the limelight and leave his popularity behind for a normal life. Now retired at 44, he has found a new career as a businessman. Katz has set an ample amount of investment money and put up his own company, The Mary Danksters. He has been enjoying life as a business owner, something that he has not experienced when he was still in the industry. It seemed like Katz does not have any plans of returning back to Hollywood and has found his passion in this enterprise. He currently lives with his partner, Michele Watters, in Los Angeles.
Peter Ostrum | Veterinarian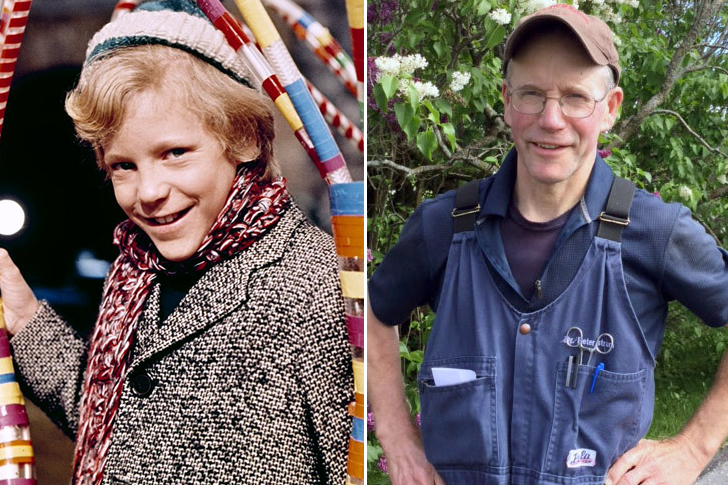 Many avid fans of the iconic movie Willy Wonka and the Chocolate Factory can recall the child actor who played Charlie Bucket. It was played by Peter Ostrum, a budding child superstar who entered acting at the young age of 12. He was fortunate to be one of the casts for the 1971 movie which catapulted his career. He also landed roles for other projects such as Role Model: Gene Wilder.
However, Ostrum did not plan to age within Hollywood. After his short stint as a child star, he focused on finishing his studies and graduated with a degree in veterinary. Ostrum is now a veterinarian at the Countryside Veterinary Clinic in Lowville, New York, dealing specifically with horses and cows. He is also a managing partner for Dairy Health & Management Services. It seems that his love for animals is more than enough for him to leave behind a glamorous life in Hollywood.
Phoebe Cates | Boutique Owner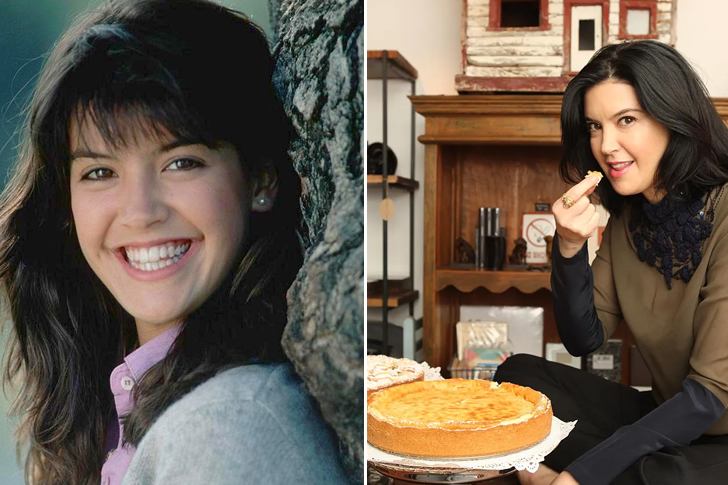 Phoebe Cates is a former actress who landed notable roles in Fast Times at Ridgemont High and Drop Dead Fred, which were dropped in the early years of the '80s. Many believed that she would have a great career in acting after her breakthrough roles and astounding performance in front of the camera. She has maintained her status until the early '90s with various movies and industry-related events that she attended.
However, Cates realized that being under the limelight is not something that she wanted to do in the long run. The constant spotlight may have been a struggle for the then actress. Cates then ventured into business and made wise money management strategies to grow her money. She put up Blue Tree, a fashion boutique shop located on the Upper East Side of New York City. Here, she sells jewelry, books, perfume, and clothing.
Portia de Rossi | CEO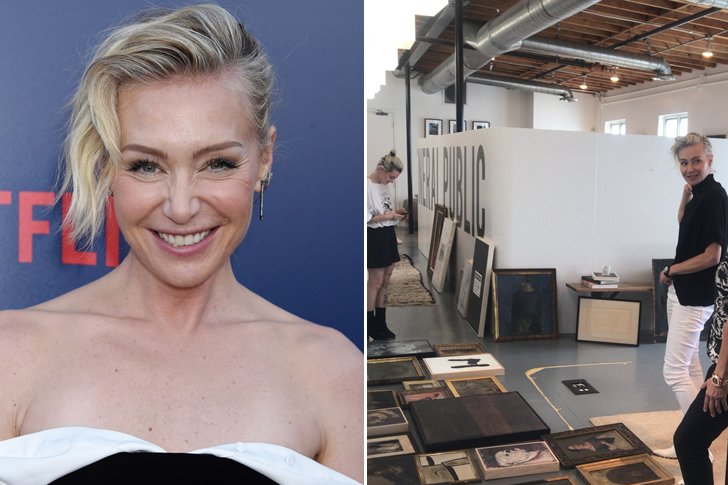 Portia de Rossi is a well-known actress who rose to fame for her role in Arrested Development. After a few more acting roles and modeling stints, she ventured into a whole new career. She has put up major investments for a company called General Public where she serves as the CEO. This company produces 3-D technology in the Synograph and has grown to be a top tech company. De Rossi is also involved in many philanthropic works around the world, supporting causes related to LGBT rights, education, healthcare, and animal welfare.
Currently, De Rossi may not need to go back to the show business industry as she has a lot of things in her business to focus on. She is still in the limelight despite not being an actress anymore because has been married to popular host and comedienne, Ellen DeGeneres, since 2007.
Rick Moranis | Family Man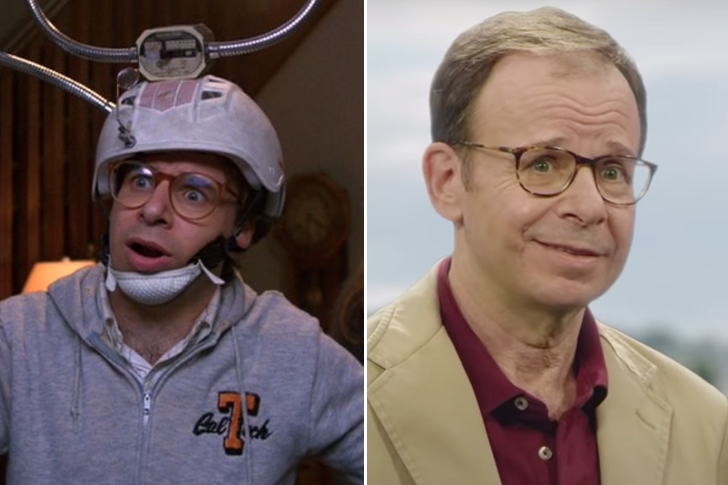 Actor and comedian, Rick Moranis, is known for his funny sketches in the Second City Television which aired in the '80s. He also starred in many Hollywood films such as Honey, I Shrunk the Kids, Spaceball, and Shrunk. Despite having a list of acting projects that would give him more money to pay off his electricity bills and loans, Moranis left Hollywood to focus on his family life. He had to raise his two kids after his make-up artist wife passed away at age of 35.
Moranis wanted to spend more time with his family and went from being an actor to a family man. What was intended to be a temporary break from acting ended up as a long break. In 2020, Moranis hinted at a comeback in the entertainment industry with a short clip released by Deadpool actor Ryan Reynolds. Many fans look forward to the confirmation of his comeback.
Sarah Michelle Gellar | Food Company Owner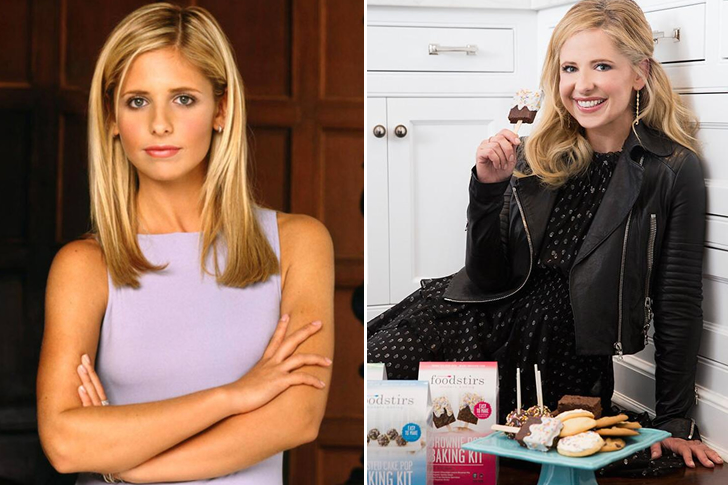 Sarah Michelle Gellar is a former actress who rose to fame for her iconic role as Buffy in Buffy the Vampire Slayer where she became a teen superstar. She has amassed a number of awards for her performance and it earned her millions as a teen actress. Before becoming a teen star, Gellar was discovered at the age of 4 where she was included in the feature film An Invasion of Privacy.
Gellar has long been semi-retired in the acting industry. Soon after marrying Freddie Prinze, Jr. and raising a family with him, Gellar took the time off to focus on herself and their growing family. She also made an effort to put up her company Foodstirs, a lifestyle and cooking company that sells baking supplies. It has grown to be a top retail store in Santa Monica, California. Gellar surely makes enough money out of this venture that she no longer holds existing credit card loans or debts.
Steven Anthony Lawrence | Acting Coach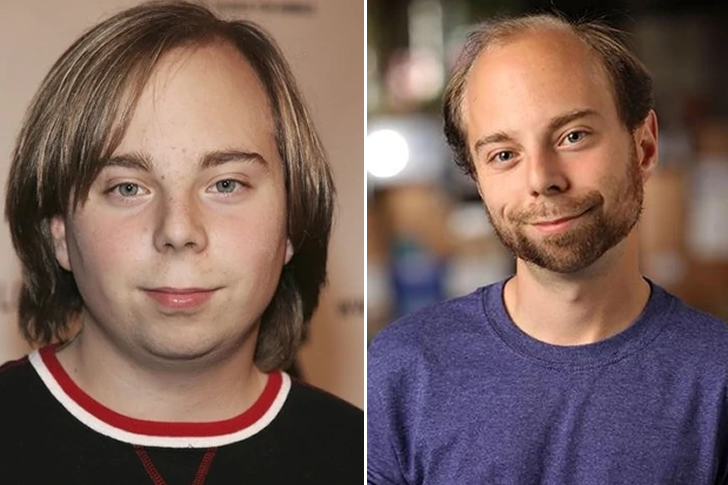 Steven Anthony Lawrence is a former child actor known for his recurring role as Beans in the Even Stevens, a Disney Channel Original Series which ran for three years since 2001. After this breakthrough role, Lawrence was able to land more acting projects for films, which included roles for The Even Stevens Movie and Cheaper by the Dozen. He also appeared in shows such as That's So Raven, Weeds, and Kicking and Screaming. Many surmised that Lawrence will have a long career in the acting industry because of his distinct talent; however, he was not able to keep his star shining.
Although he is no longer an active personality in the entertainment industry, Lawrence has still kept his passion for acting through teaching. He gives online classes and physical workshops for budding actors. He has invested his time in teaching kids techniques for acting, which can help them pursue their Hollywood dreams. Lawrence also only offers cheap fees for his classes.
Tarran Noah Smith | Manager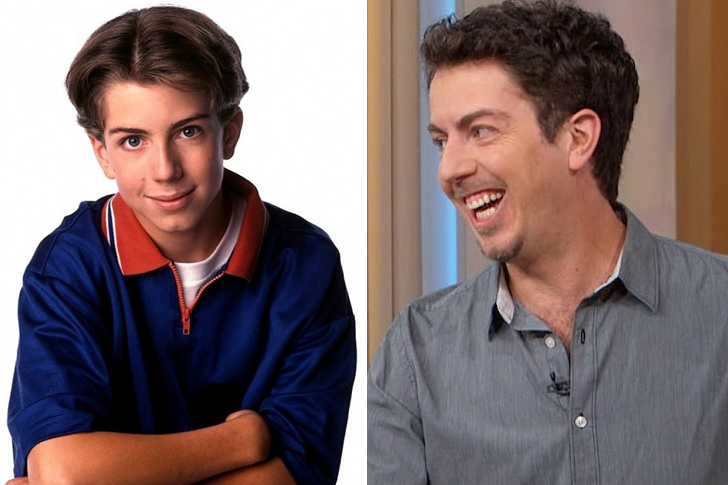 Taran Noah Smith started his career in the hit sitcom Home Improvement. He was included in the cast as the youngest character. From then on, he was able to land more acting roles in the movies as a child actor, including Ebbie and Figure it Out.
When he reached the age of 16, Smith realized that he no longer wanted to be an actor. He ventured into many projects, including putting up a vegan company. As a vegan, Smith has started the food company Playfood. Although he was not able to make wise investment planning in this first venture, he moved on and helped his father manufacture build energy-efficient water purifiers, which panned out well. After this, Smith found his way to becoming a manager for Community Submersibles Project, a California-based company where he teaches people to pilot submarines. It's great that he continues pursuing whatever he wants!
Tom Selleck | Horse Breeder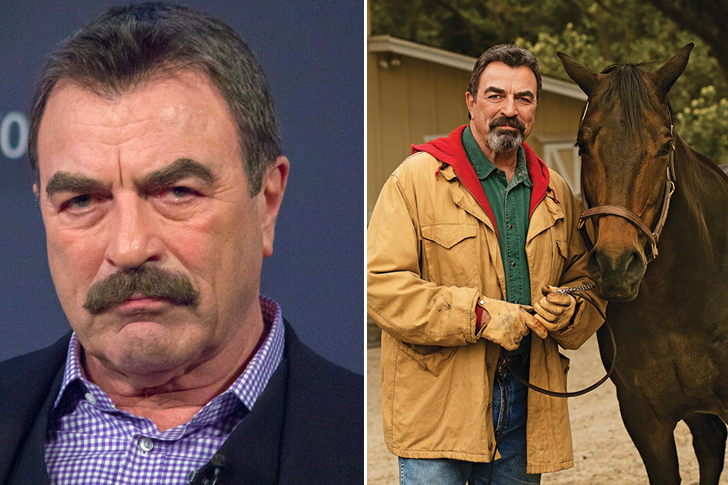 Tom Selleck is best known for his role as private investigator Thomas Magnum in the hit TV series Magnum, P.I. This breakout role in the '80s has catapulted his career as a known actor, eventually putting him to many other acting projects in the movies. One of his latest movies was Blue Bloods which was released in 2010.
Today, at 76 years old, Selleck is a retired actor and is focusing his time on his ranch in California. With the success he received since he started acting, it does not come as a surprise that Selleck was able to put his investment money into a sprawling estate. He devotes his time farming and breeding hundreds of horses, which became a business he shares with his daughter. Even when he is already retired, Selleck still knows how to make more money while doing the things he is passionate about.
Travis Tedford | Marketing Specialist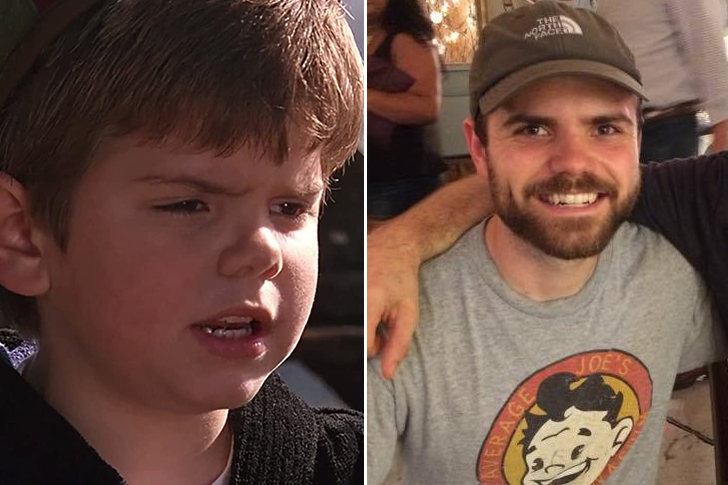 Travis Tedford is a name many are familiar with during the '90s. As a famous child star, he is known as Spanky McFarland in the 1994 hit movie The Little Rascals. The budding actor was also hailed as the first Welch's kid endorser at the young age of six. Tedford also appeared in Slapper and the Stinkers. He eventually decided to leave the show business industry and his latest movie project is The Final, which was released in 2010.
Today, Tedford lives a normal life away from being a popular star. The then-actor has been living in Texas since 2002. He moved back to his hometown when he left his acting career and pursued a degree in marketing at the University of Texas at Arlington. Tedford is now enjoying a job as an inbound specialist for a credit union, showcasing his expertise in marketing and sales to clients.
Vanilla Ice | Lighting Salesman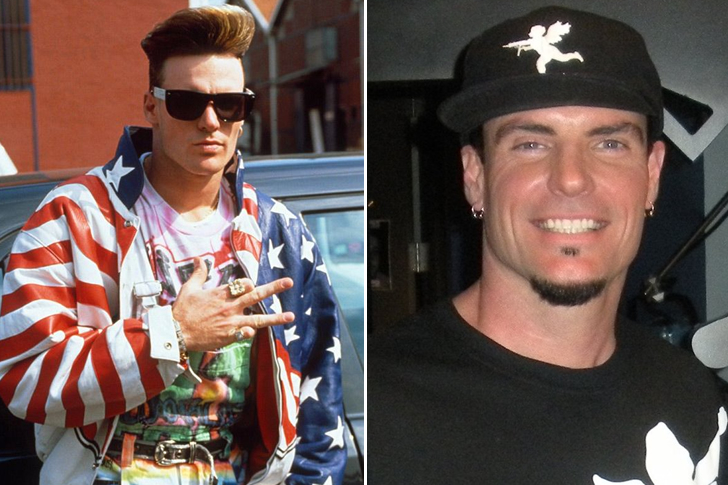 In the late '80s, Vanilla Ice was one of the hit rappers to come into Hollywood. Real name Robert Winkle, he has popularized songs such as Ice Ice Baby, Play That Funky Music, and Ninja Rap. Vanilla Ice also ventured into being an actor, appearing in movies Cool as Ice and That's My Boy. The man also made a name as a television host in his career in the entertainment industry. Although his career back then may have given him a fortune, enough to keep him free from money loans, he did not push through with it.
Vanilla Ice did not maintain his fame back in the days, so he chose to pursue another career instead. Despite being away from the limelight, he still stayed in the light, literally, with his work as a lighting salesman. He lives in Florida and works for Capitol Lighting. For several years, Vanilla Ice has taken pride in designing chandeliers and wall sconces. Specifically, he designed Vanilla Ice Lighting, his trademark project which he uses for selling pieces.
Willa Ford | Interior Designer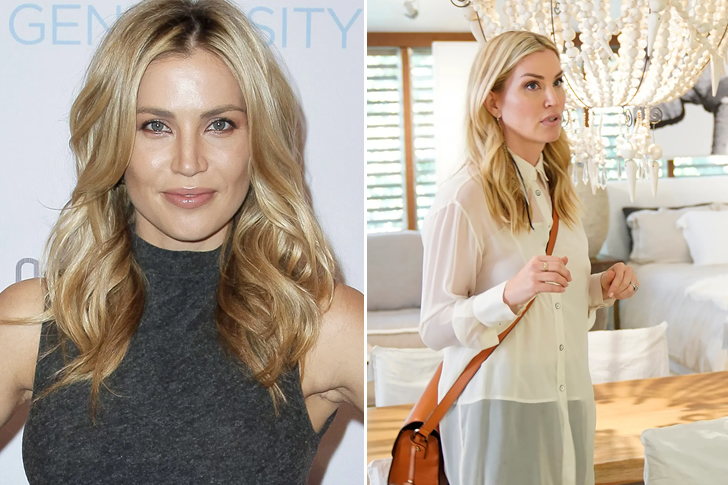 Willa Ford is one of the early 2000s pop singers who has gained popularity earlier than Britney Spears and Christina Aguilera. Pop fans may recognize her in her Willa Was Here album, which popularized her hit single I Wanna Be Bad. It became a chart-topper hit and has opened more opportunities for the singer to land more projects, not only in singing but in acting and dancing as well. However, Ford stepped back from the limelight to pursue her studies. She was able to earn a degree in college and apply for jobs that are relevant to her education.
Now at the age of 40, Ford is an established interior designer, far from what she has been doing for a living back in the days. She owns a design firm and has landed major projects that paved the way for her to make more personal and business investments.
Zach Galligan | Student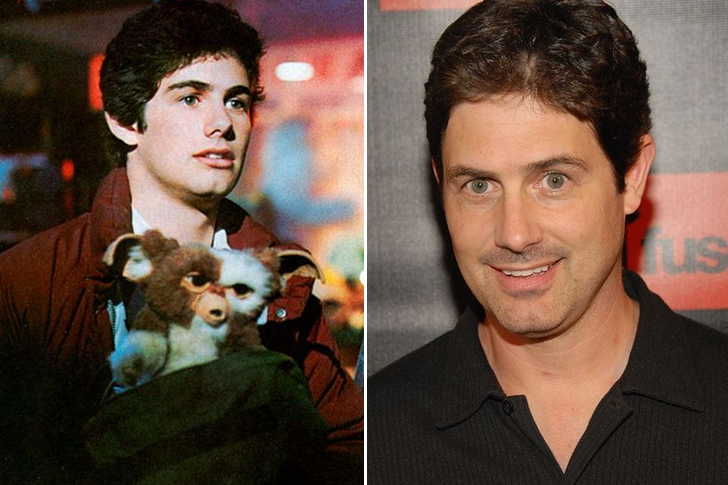 Zachary Wolfe Galligan, or better known as Zach Galligan, is an American actor. He is largely known as Billy Peltzer in the comedy-horror films Gremlins and the following installment, Gremlins 2: The New Batch.
Unlike the other artists in this list, Galligan didn't step back from Hollywood in exchange for another dream job, or at least, not yet. With some influence from his parents, the star pursued his studies instead at Columbia University. I'm pretty sure his fans would support Galligan wherever he'd like to put his investments. However, we can't take away the truth that some fans would miss the actor. Well, they don't need to worry! Recently, the star might have just surprised some of his supporters when he appeared in a Mountain Dew commercial as Billy. If that's not enough, then we can always have another Gremlins movie marathon!
Julia Stiles | Philanthropist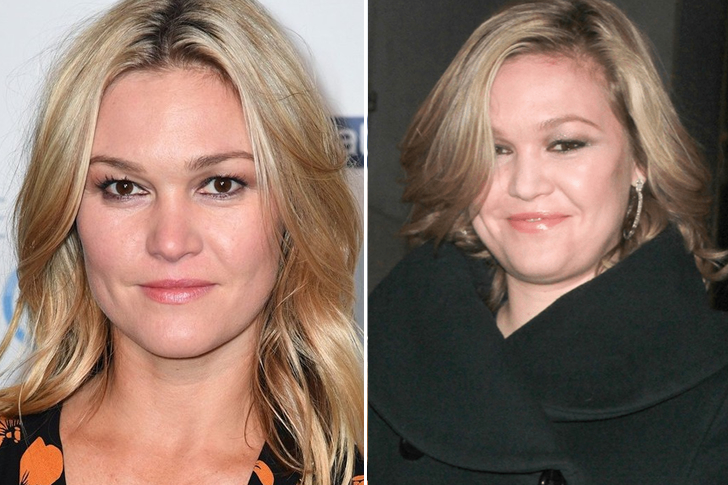 Have you seen the romantic comedy film 10 Things I Hate About You? If you have, then you've probably cried along with Katarina "Kat" Stratford's poem. Well, the credit for the iconic role that many still love today goes to none other than Julia Stiles. The actress started her career at the early age of 11 and has racked up roles and recognition ever since. The star's early start, to some degree, might have been one of the reasons why she took back a step from acting into philanthropy.
Ultimately, we could say that the actress just has a big heart. Stiles has worked for Habitat for Humanity, where she built housings with other workers in Costa Rica. She has also worked with Amnesty International to raise awareness of the harsh conditions of immigration detention of unaccompanied juveniles. Overall, on- or off-screen, the actress just keeps on wowing us!
Lisa Bonet | Activist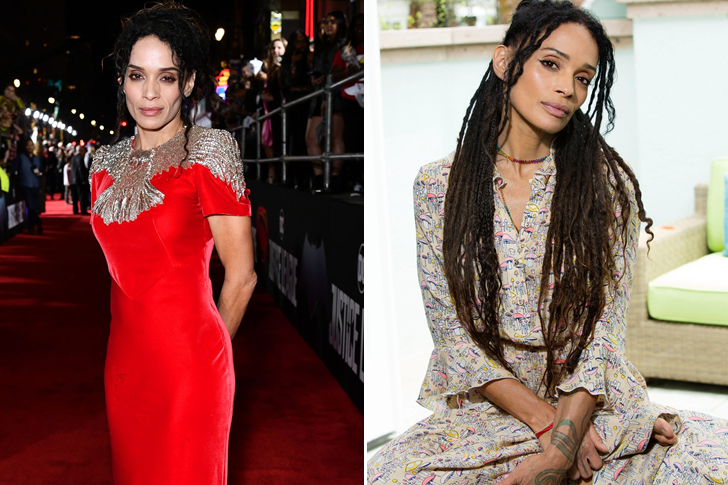 Who could ever forget the lovely Lisa Bonet? She is an American actress who was born on November 16, 1967, and started her career in 1983. The star is best known for her involvement in Bill Cosby's productions, The Cosby Show and A Different World. After The Cosby Show ended, the actress entered a state of semi-retirement from acting, and only appears in films and on television rarely.
What did Bonet do then after her semi-retirement? Well, the star has been focusing on other things such as her family and her activism. Well, wherever she chooses to put her investments, we believe her fans would be more than happy to support her as long as it's good and it makes her happy. However, we're sure they're also anticipating the star's next surprise appearance, so here's to hoping to see more of the actress on screen!
Meg Ryan | Film Writer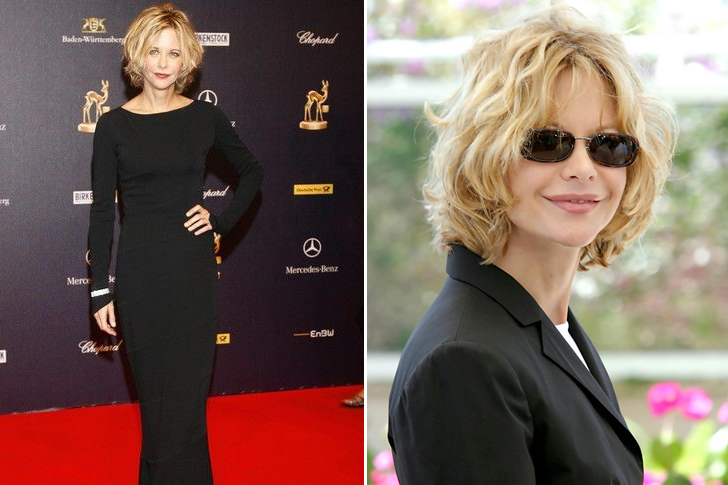 Margaret Mary Emily Hyra, or better known as Meg Ryan, is an American actress and producer. She was born on November 19, 1961, and started her career in 1981. First, she appeared in minor roles, but soon after, she was able to rack up bigger roles and recognition to her credit. The star is generally considered to be one of the most successful actresses of her time.
Despite her popularity, the actress needed to step out of the limelight. However, she didn't entirely leave the industry as her job soon after was not that far from the cameras and the flashing lights. She is now trying her magic behind the scenes as she is working as a film writer. As long as she's happy, I think her fans would be more than thrilled to support her in her endeavors. Here's to a brighter future for the star!
Lucy Liu | Visual Artist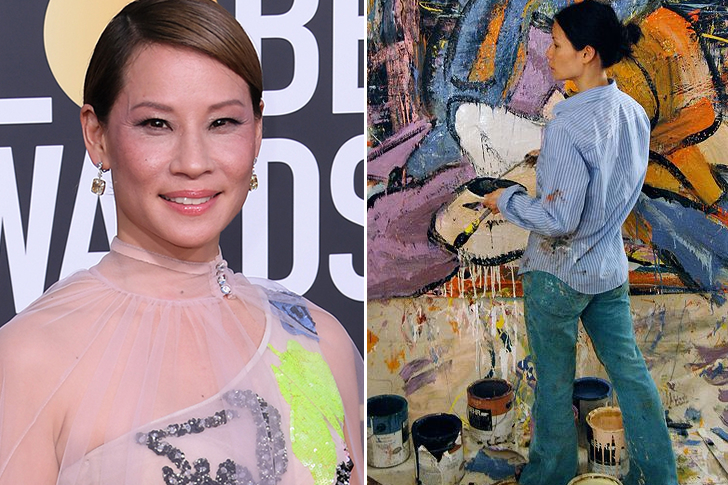 Lucy Liu is an American actress and producer. She was born on December 2, 1968, and started her career in 1990. Unlike a lot of other personalities in Hollywood, she didn't have an early start, but that didn't stop her. With her undeniable talent, the star quickly racked up roles and recognitions to her credit. She was in hit projects such as Ally McBeal and Charlie's Angels. Furthermore, she has received a Critics' Choice Television Award and two Screen Actors Guild Awards. There is no doubt that Liu has accomplished a lot in the industry.
After basking in the limelight for some time, the star decided that it was time to step back. Right now, Liu is a prominent visual artist. It seems that art is in the genes of the former actress and that in whatever form, she will always amaze us.
Michelle Kwan | Public Diplomacy Envoy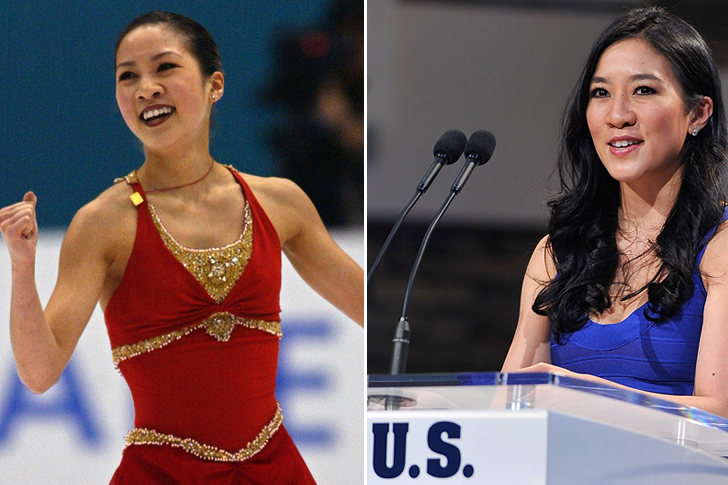 Michelle Kwan is one of the most heavily decorated American figure skaters. She started her figure skating journey at the early age of 8. This early start has helped the star rack up some of the most coveted awards in the field to her credit. She is a five-time World champion and a two-time Olympic medalist. As of late, Kwan and Maribel Vinson hold the all-time National Championship record.
She was undoubtedly one of the most prominent female athletes of her time, that's why her retirement saddened a lot of fans. Truly a bittersweet moment. Despite the sad news of the star's retirement, fans faced the lovely news that Kwan was now following another dream of hers. Wherever Kwan goes, it looks like she is always going to wow us. After figure skating, she went on to be a Public Diplomacy Envoy. You go, girl!
You've Reached The End