CRAZY AND LAVISH CELEBRITY INSURANCE POLICIES
We all know that celebrities or famous folks live a life radically different from ours. It's not just because they are always on the limelight and that they live their lives in the public eye, but their insurance policies are also extremely unique. Ordinary people spend on insurance policies— even premium ones— but they don't contain anything extraordinary to warrant a degree of curiosity. On the other hand, celebrities, athletes, and other famous public figures shell out gazillions of dollars on insurance policies that will make your eyes pop. Read on to find out which body parts are considered a celebrity's most valuable asset!
GENNARO PELLICCIA
INSURANCE: $14 MILLION
BODY PART: TONGUE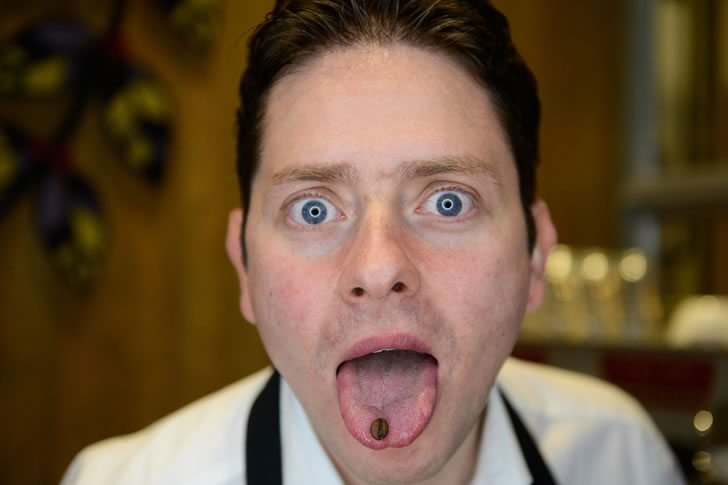 Caffeine overload! This must be coffee taster Gennaro Pelliccia experienced quite frequently. He was hired by Costa Coffee, the British coffeehouse chain founded 1971, as their coffee taster. As a result, he is credited to be responsible for the taste of about 108 million cups sold in Britain annually! Apparently, you need not only be a coffee lover, but you should possess taste buds that have refined, sophisticated taste, like Gennaro's.
Gennaro tastes and grades approximately 5,000 types of blends of coffee beans each year in Costa Coffee's roasting plant. He insured his tongue for 14 million dollars and protected it by staying away from extremely hot food! Also, within two days of his tasting period, he avoids snacking on anything with curry, lest he risks dulling his best coffee-tasting buds. His role is so important that Costa insured his tongue for so much money!
SHIRLEY MACLAINE
INSURANCE: $25 MILLION
BODY PART: EXTRATERRESTRIAL ABDUCTION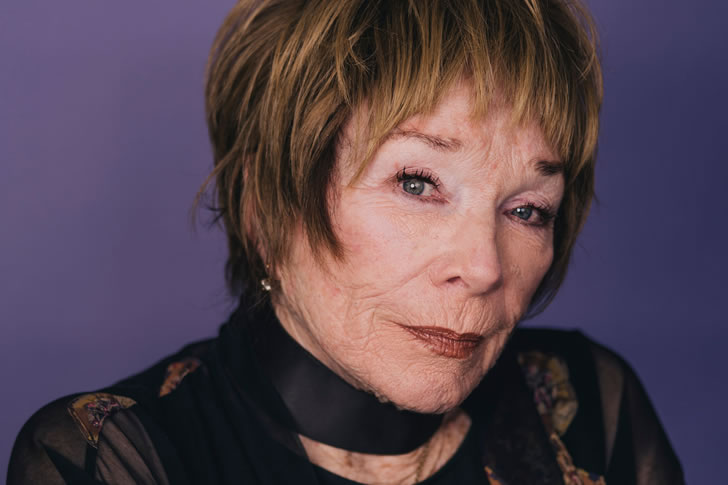 Nope, this not an episode of the X-Files. This is real life. American actress Shirley MacLaine took out a huge insurance policy to protect herself in case an extraterrestrial spacecraft flies into her location and beams her up. Yep, $25 million insurance policy in the event of alien abduction. Truth is stranger than fiction, indeed. Shirley MacLaine was born on April 24, 1934 in Shirley MacLean Beaty. McLean has received numerous honors, including an Academy Award, two British Academy Film Awards, five Golden Globes and a Primetime Emmy Award.
Shirley, who made her Hollywood debut in the 1955 Alfred Hitchcock film The Trouble with Harry— for which she credits her first Golden Globe award—has always been a believer of aliens. In various interviews, she often described encounters with the third kind in several places, including Washington DC and New Mexico. Apart from aliens and UFOs, the critically-acclaimed actress is also passionate about New Age spirituality.
BEN TURPIN
INSURANCE: $25,000
BODY PART: EYES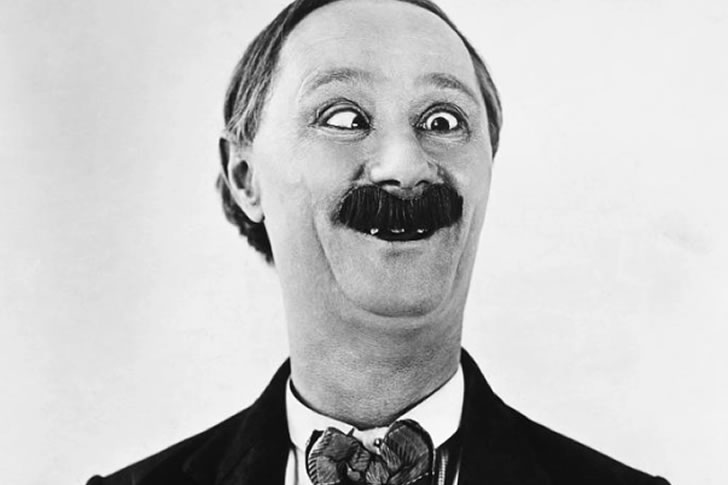 Comedian Ben Turpin's eyes are not out of this world. They are simply cross-eyed. Plenty of people have the same common condition, but Ben sure was lucky that the world loved him for his eyes that make you take a double-take. His remarkable popularity in Hollywood was credited to his appearance, making him one of the stars of the silent film era alongside Charlie Chaplin and Lauren and Hardy. No wonder Ben insured those unique eyes for $25,000.
In 1917, the cross-eyed comic joined the Mack Sennett studio, the primary comedy company at that time. He is usually cast against type by movie writers to boost the humorous effect, such as a sophisticated lover, a stuntman, or a Yukon miner. When the silent film was over, Turpin decided to retire and began investing in real estate. He lived to be 70 years old.
JIMMY DURANTE
INSURANCE: $50,000
BODY PART: NOSE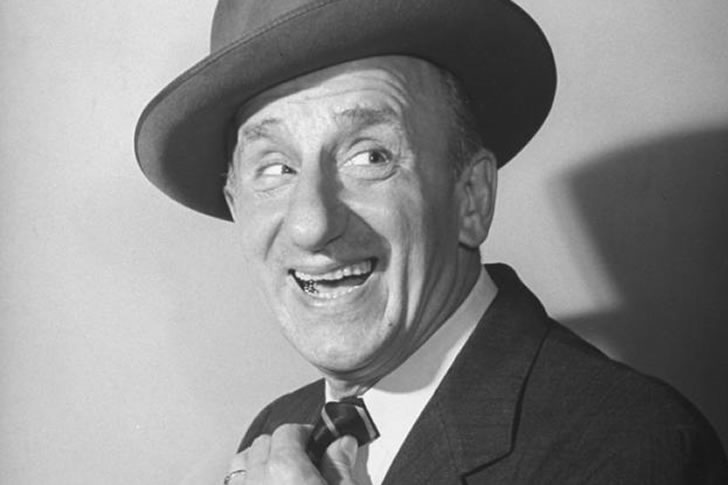 When a person has a glaring deformity, they usually try and hide it out of embarrassment. But it's quite the opposite with comedian Jimmy Durante, nicknamed "Schnozzola," which translates to "big nose." The degree of fame he achieved from the 1920s up to the 1970s is built upon his titanic nose. He was also remembered for his deep raspy voice when he said "Ha-Cha-Cha-Cha-Cha-Chaaaaa!".
Sure, people also loved him for his throaty speech laced with his Lower East Side accent, his comic timing, and his jazzy songs. He got even more famous for composing the music for the classic song Inka Dinka Doo in 1934. But it was his colossal nose that really stood out— and as a comic, he was fond of making fun of it. In the 1940s, the multi-talented crooner finally decided to protect his trademark schnoz and insured it for $50,000.
MICHAEL FLATLEY
INSURANCE: $39 MILLION
BODY PART: LEGS
The Irish-American dancing star would naturally protect the body parts that sustain his livelihood. This explains why Michael Flatley decided to insure his legs for a whopping 39 million dollars. The entertainer became globally renowned for transforming traditional Irish dancing into a popular attraction. Credit all that fame and success to his precious, healthy legs.
It was during the 1990s that Michael was established as a dancer with astounding step-dancing skills. And it was in 1993 when the award-winning dancer had his major break in show business—when he performed in Dublin for the Irish dance and music festival called the Spirit of Mayo. Today, he is still known for his unforgettable dance shows Riverdance, Feet of Flames, Celtic Tiger Live, and Lord of the Dance. Flatley's shows have played to in excess of 60 million individuals in 60 nations and have earned more than $1 billion.
IKER CASILLAS
INSURANCE: $20 MILLION
BODY PART: HANDS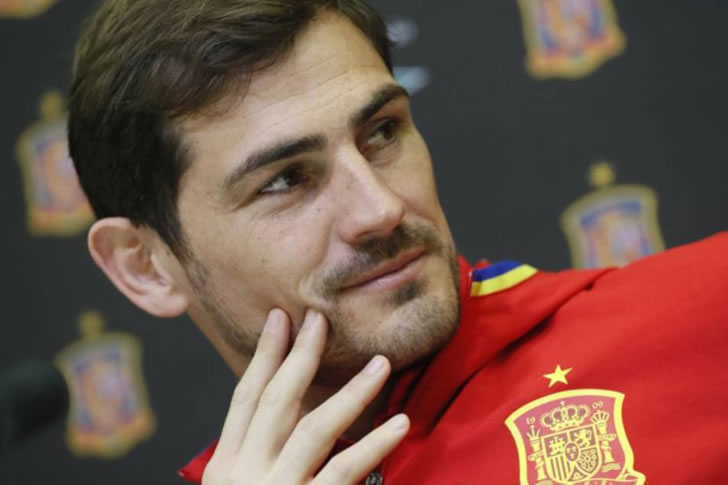 "Can you hold my hand? Yes, that's worth $10 million. The other hand is worth the same." One can imagine the Spanish keeper Iker Casillas talking about his hands this way. Or at least he mentally says it whenever he uses these body parts. San Iker is recognized as one of the greatest goalkeepers in the history of the planet. Having spent most of his vocation at Real Madrid, Casillas is one of only a handful few players to accomplish more than 1000 expert professional matches.
The Real Madrid Hall of Famer had those precious hands covered just in case he sustains injuries on or off the field. The superstar athlete even once hinted that if he gets injured in any part of his body, he'd still consider it as an injury to his hands. That's some degree of threat, but let's consider the fact that Iker's entire life depends on his complete body, all limbs intact—especially his golden keeper hands!
SUZANA ALVES
INSURANCE: $2 MILLION
BODY PART: BUTTOCKS
What would it be like to be awarded "Best Butt"? I don't know. But Suzana Alves sure knows. The Brazilian sex symbol was credited as having one of the best bottoms on the planet, so it was natural that she protected it with an insurance policy. And it was reported that it was Suzana that started the trend of insuring one's posterior; hence, JLo, Kim Kardashian, and other celebrities that insured their derriere were not originals.
She began her career as a sexy dancer in a Brazilian TV game show, costumed as a dominatrix "auntie." Also known by her alias Tiazinha, she posed for the cover of Brazilian Playboy—and it became one of the best-selling issues in the history of the mag. Recently, Suzana has already declared: she doesn't care if people keep thinking that she still has "a little girl face" or not. She felt she was still young on the outside and inside.
CYD CHARISSE
INSURANCE: $5 MILLION
BODY PART: LEGS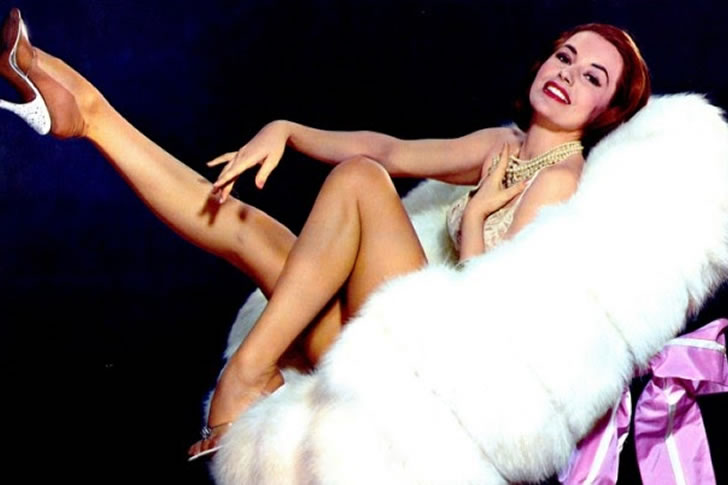 One of Hollywood's greatest dancers that ever lived, Cyd Charisse, has made a name for herself with the help of her five-million-dollar legs. Subsequent to recuperating from polio as a youngster and contemplating expressive dance, Cyd entered films during the 1940s. Her roles normally included her capacities as a dancer. Without those dancing gams, she would not have been world-class famous as a dancer. So it's only natural that the star protects her pins.
Cyd appeared in the classic 1952 musical romantic comedy Singin' in the Rain opposite Gene Kelly. Her dancing abilities also grabbed attention in other memorable Hollywood films credited to her name, such as 1953's Sombrero and The Band Wagon in the same year, where she also danced opposite Fred Astaire in the acclaimed Dancing in the Dark. She retired from dancing in the late 1950s when Hollywood musicals started to decline but continued to star in TV and movies. She lived until the old age of 86.
JEFF BECK
INSURANCE: $10 MILLION
BODY PART: FINGERS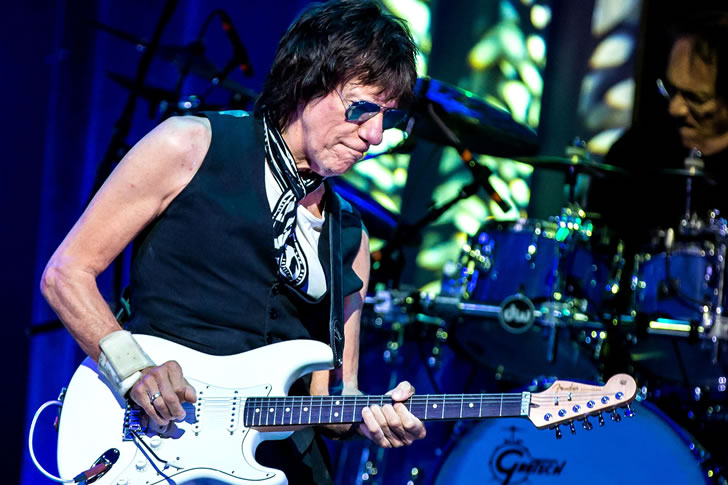 English rock guitarist Jeff Beck of the Yardbirds needed to insure each of his fingers for a million dollars, so that's a total of $10 million dollars for the complete set! This decision came to him in 2009 after a cooking mishap. He was chopping carrots when he accidentally cut off his index finger—but just the tip. He immediately went to get it fixed in the hospital, saving his career. Whew, what a close call!
Those fingers that can strum a mean riff and innovative guitar music make Jeff a celebrated guitarist. He achieved a rare degree of fame; Rolling Stones ranked him as the fifth among the 100 greatest guitarists of all time and as one of the most influential guitarists in the realm of rock. Beck's work with the Yardbirds and the Jeff Beck Group's 1968 album Truth had a profound impact on heavy metal music, which became prevalent in the early 1970s.
OLIVER LEWIS
INSURANCE: $1 MILLION
BODY PART: FINGERS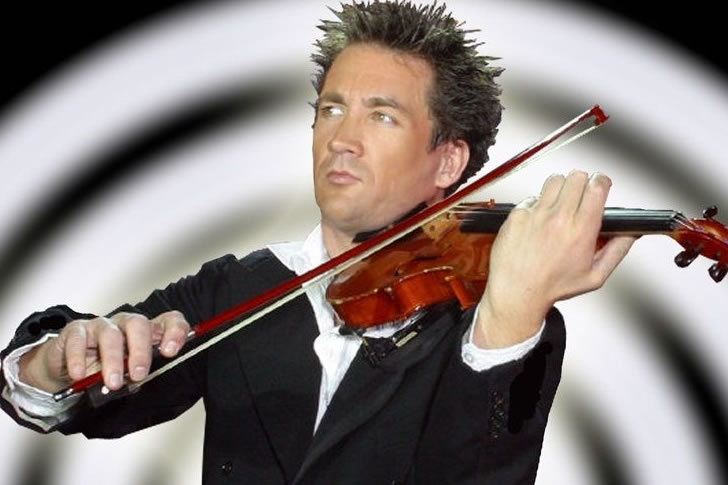 Have you seen anybody play the violin using their toes? Well, the famous Prussian-born violinist, Carl Herman Unthan, of course, who was born without arms. Meanwhile, Oliver Lewis is a British violinist who was born with complete limbs, but he carried the same degree of fame as the armless Carl. Oliver is regarded as one of the world's fastest violinists. And after playing the iconic piece Flight of the Bumblebee on his violin, he broke the Guinness Book of World Record for his ultra-speedy performance!
So what happens if Oliver's fingers sustained an injury? For example, if he accidentally cuts off one digit while chopping onions or carrots, can he play the violin with his toes as Carl did? No. Hence, the insurance policy on his fingers that amounts to a million bucks. Before choosing Hencilla Canworth, he communicated with several companies. In exchange for a monthly premium of $3,500, the company insured his hands for $100,000 per finger.
TAKERU KOBAYASHI
INSURANCE: A FEW HUNDRED THOUSAND DOLLARS
BODY PART: STOMACH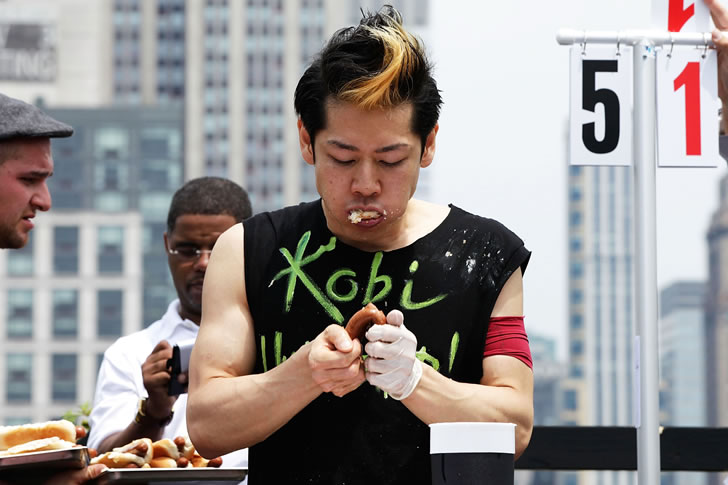 If you are unfamiliar with Takeru Kobayashi, then you are probably not a food lover. Takeru is a Japanese competitive eater. The six-time champion of Nathan's Hot Dog Eating Contest began his "sport" in 2001 after devouring 50 hotdogs in just 12 minutes. The record was surprising to such an extent that when Kobayashi got to the later numbers, the coordinators ran out of signs demonstrating the number of canines Kobayashi had eaten and needed to depend on transcribed signs.
Since then, he's become a household name, and he continued joining eating competitions and speedily finishing the food until he was credited as "The Godfather of Competitive Eating." Takeru shared his secret to winning—he trains with water. Before a contest, he drinks water to expand his stomach. Rumor has it that he attempted to insure his tummy for a few hundred thousand dollars, but was rejected as insurers find his choice of career to be too risky.
MARK MCGWIRE
INSURANCE: SECRET
BODY PART: ANKLE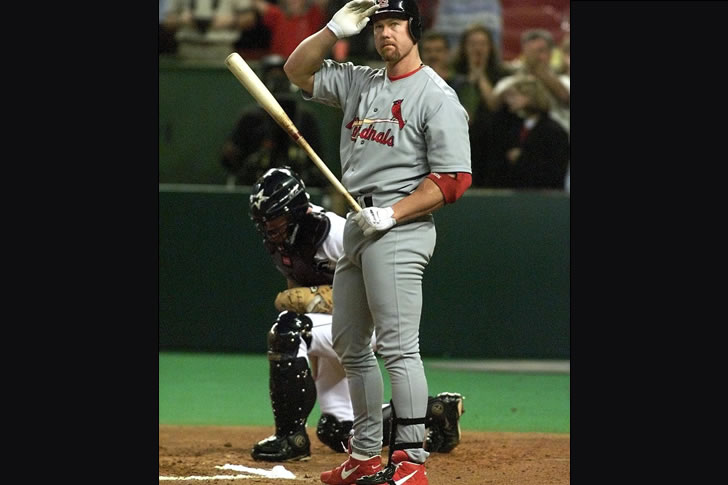 Former professional baseball first baseman in America, Mark McGwire, was deeply embroiled in various issues within the sports community. His Major League Baseball (MLB) playing profession crossed from 1986 to 2001 while playing for the Oakland Athletics and the St. Louis Cardinals, winning one World Series title each with Oakland as a major part in 1989 and with St. Louis as a mentor in 2011. And it was reported by Los Angeles Times that it was Cuban trainer and outfielder Jose Canseco who had some sort of influence over his poor life choices.
Mark reportedly took performance-enhancing medication for a significant period in his career. But, according to Mark, he took them for health purposes rather than to boost his winning chances. There's a great level of suspiciousness to that statement! But we're not here to talk about just that. It was in 1998 that Mark had to purchase an insurance policy for his ankle after suffering from a relentless injury. However, it was never disclosed how much he paid for the insurance policy.
DANIEL CRAIG
INSURANCE: $9.5 MILLION
BODY PART: FULL BODY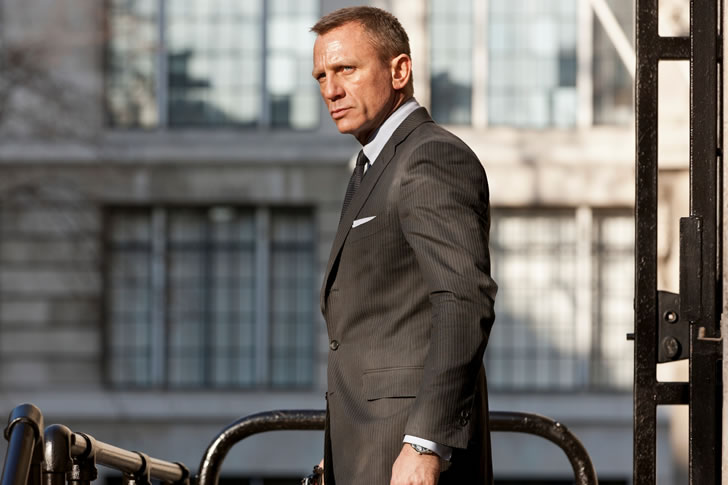 English actor Daniel Craig, most popularly known in James Bond films, was born in Chester on 2 March 1968. He trained at the National Youth Theatre and graduated from the Guildhall School of Music and Drama. He paid for life coverage, wherein he also insured his whole body for a staggering $9.5 million. He did this before filming Quantum Solace. Why? Because the thespian personally does all the stunts for all his James Bond movies.
It was in 2005 when Daniel was offered the role of the fictional character created by Ian Fleming. James Bond films are reputed for their death-defying stunts, and previous actors rarely did deeds for the 007 parts. The dramatic exception is Daniel, who, like Tom Cruise, enjoys being his own stuntman. However, in 2019, some of the 51-year-old actor's stunts for the 25th Bond movie were credited to his stunt double, Jean-Charles Rousseau.
EGON RONAY
INSURANCE: $400,000
BODY PART: TONGUE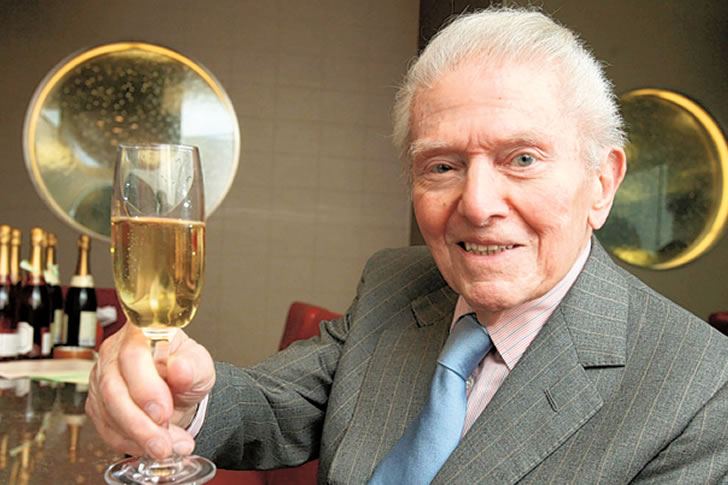 One of the fundamental qualifications to becoming a professional food critic is owning a tongue—with working taste buds. Taste buds can tell whether a food is terrible, bad, somewhat bad, good, very good, or excellent. You can protest and say that taste is subjective, but you're wrong. A critic is an authority because he's tasted more food than you can possibly imagine.
One of the most famous food critics on Earth is the Hungarian-born Egon Ronay, a son of a prominent restauranteur who insured his tongue. In 1946, he moved from Budapest to London. Soon after, his special tongue made him famous—he is credited for publishing a series of British and Irish restaurants guidebooks, which resulted in an increase in the quality of British cuisine. These guidebooks are credited with raising the nature of British cooking offered out in the open eating places. Ronay likewise supported unfamiliar cooking for British diners.
KYLIE MINOGUE
INSURANCE: $5 MILLION
BODY PART: BUTT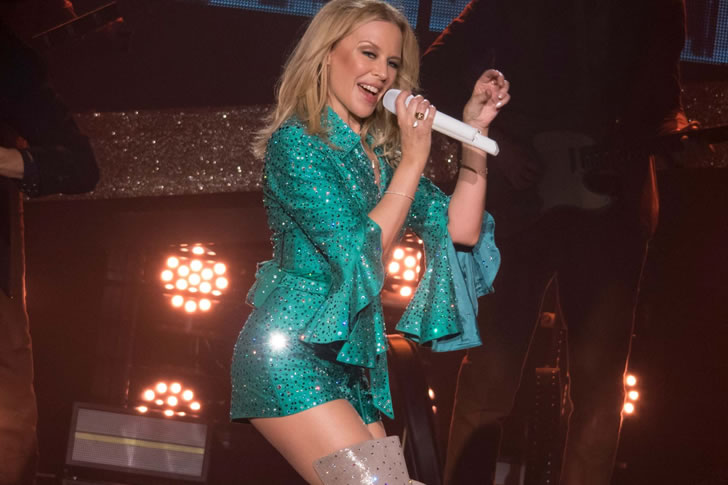 Australian singer Kylie Minogue did not become famous for twerking—that's in Miley Cyrus's territory. But the dance move, which is done by shaking your butt in a low squatting position, originated in the late 1980s New Orleans. Kylie, however, made her bottom famous in her 2000 Spinning Around music video. Who can forget that shapely booty that Kylie exposed to the world in those tiny gold super-short shorts?
That music video was indeed the catalyst for Kylie to insure her derriere for 5 million dollars to protect them. Her bum is the entertainer's greatest asset, with her sexy "bum display" in the Spinning Around music video already considered iconic. It's no wonder, then, why she and her team placed a high degree of importance to her butt. Since Minogue was diagnosed with breast cancer in 2005, she has been an advocate and ambassador for the disease. In May 2010, she held her first breast cancer campaign. Isn't she a beautiful person with a good heart?
JOHN SCHNATTER
INSURANCE: $15.3 MILLION
BODY PART: HANDS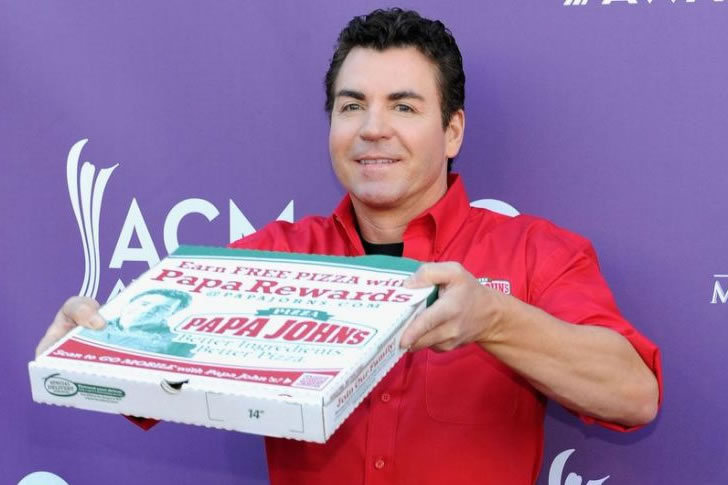 John Schnatter is Papa John. As in the famous American pizza joint Papa John's. Schnatter began the business in the rear of his dad's bar subsequent to offering his vehicle and utilizing the returns to buy utilized eatery hardware. In 2015, when he was still CEO of the pizza place, he insured his hands for a jaw-dropping sum of $15.3 million, and that is about $1.5 million per finger! You're wondering if, as a CEO, he still uses his hands to toss dough to get them hands protected. Who knows?
In 2018, however, John was entangled in controversy. He ranted against his business affiliate, the National Football League (NFL) because some players were kneeling or sitting down during the national anthem. You sense a degree of patriotism there. When nobody is doing anything about the issue, he was pretty pissed. He quit being CEO, NFL cut ties with Papa John's— and that's the end of the story.
BRUCE SPRINGSTEEN
INSURANCE: $6 MILLION
BODY PART: VOCAL CORDS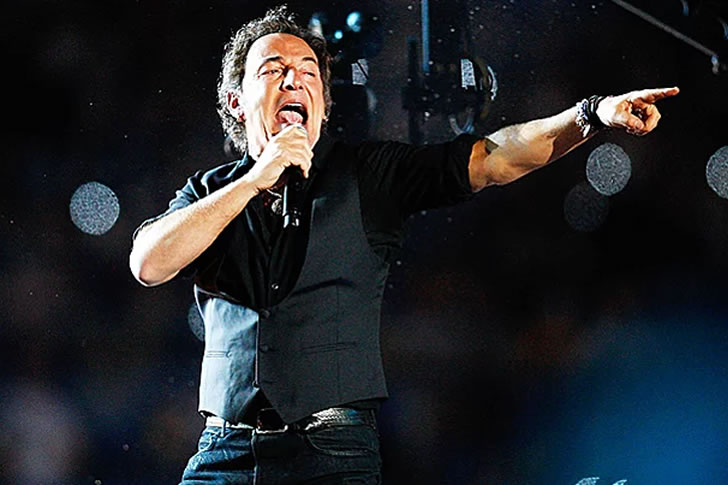 Critically acclaimed singer-songwriter Bruce Springsteen decided to insure his vocal cords, which is credited to the sexy rough baritone that made him famous. The rock singer is known for his up-tempo song numbers and those slow and sensual lingering tracks. The dramatic shifts in his soulful voice make even lesser songs seem greater than they actually are. Springsteen has sold in excess of 150 million records worldwide and in excess of 64 million collections in the United States, making him one of the world's smash hit music specialists.
The highly-regarded and best-selling musical artist, who skyrocketed to worldwide fame upon the release of his 1975 album Born to Run, had a career that spanned 50 years. In 2013, his life had a dark turn health-wise. He was diagnosed with a damaged disk in his neck. To fix it, doctors had to slice open his throat and temporarily tie his vocal cords as part of the procedure. As a result, he could not sing for three months.
MANUEL NEUER
INSURANCE: $4.3 MILLION
BODY PART: HANDS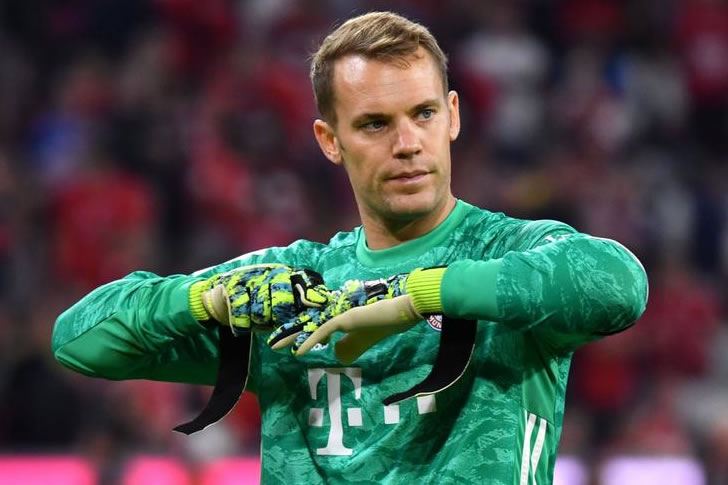 Manuel Neuer Peter, a German professional soccer player, was born on Gelsenkirchen, West Germany, in March 27, 1986. In 2013, when he was 27 years old, Manuel Neuer insured his hands for three million euros—which is converted to a staggering amount of 4.3 million dollars! Not really shocking as Manuel is one of the best goalkeepers on the planet! You can't risk an injury to those hands, as it will definitely be career-shattering.
The German professional footballer is both player and captain for the Bundesliga club Bayern Munich and the Germany national football team. In the 2010 FIFA World Cup held in South Africa, he was credited as Germany's number one goalkeeper. And from 2013 to 2016, this guy was voted as the world's best goalkeeper. Thanks to those strong, precious hands of his! He was even nicknamed "Mr. Safe Hands."
KEIRAN LEE
INSURANCE: $1 MILLION
BODY PART: GENITALS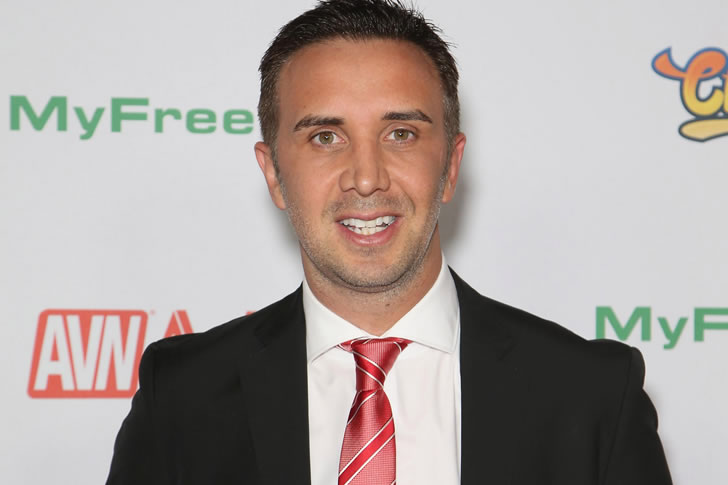 Keiran Lee achieved a significant degree of fame in the adult film industry. It all began when his buddies uploaded a stark-naked photo of Keiran on a swingers website. Soon after, his porno career shot up. And when you're work involves exposing your genitals, and you are a pretty famous porn star, then it would do you good to insure your member. And that's what Kerian did exactly for a million bucks.
The England-born sex star signed an exclusive contract with Canadian company Brazzers in 2005, at the age of 21. He acted in more than 3,500 pornography recordings in his explicit vocation. He is one of the most generously compensated explicit entertainers. His porn fame followed soon, and he even earned a total of 49 nominations for his sexy performances, with two wins. Indeed, that's what his gold member did for him.
TINA TURNER
INSURANCE: $3.2 MILLION
BODY PART: LEGS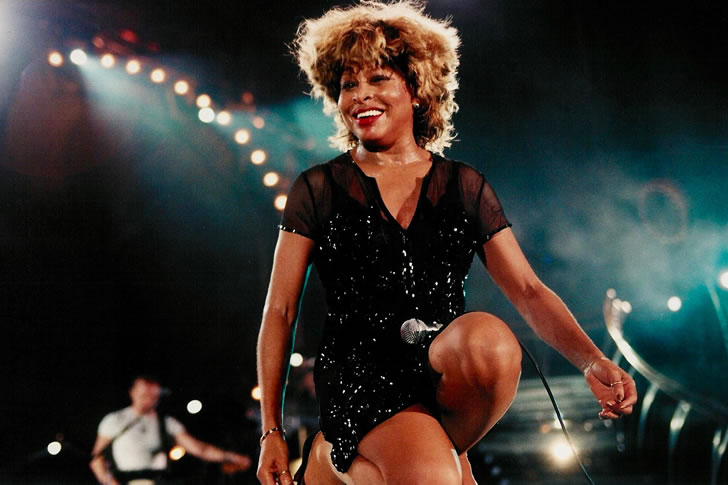 Legs, legs, legs. If you lose them, not only will your life will dramatically change, but you will also lose a lot of income—that is, if you are a star like Tina Turner. The American-born Swiss singer and dancer is known to often display her gams on stage in those glittery mini dresses, which anyone can credit for adding entertainment value to her energetic performances.
For a hefty 3.3 million dollars, Tina decided to protect her famous pins, which were featured in one of her songs aptly called Legs.
The "Queen of Rock and Roll" can pinpoint her wealth and success not only to her incredible and emotional vocals and relentless energy but also to those show-business legs. Her amazing combination of talents resulted in 12 Grammy Awards.She is also remembered for her vibrant stage presence, powerful voice and professional longevity.
HOLLY MADISON
INSURANCE: $1 MILLION
BODY PART: BREASTS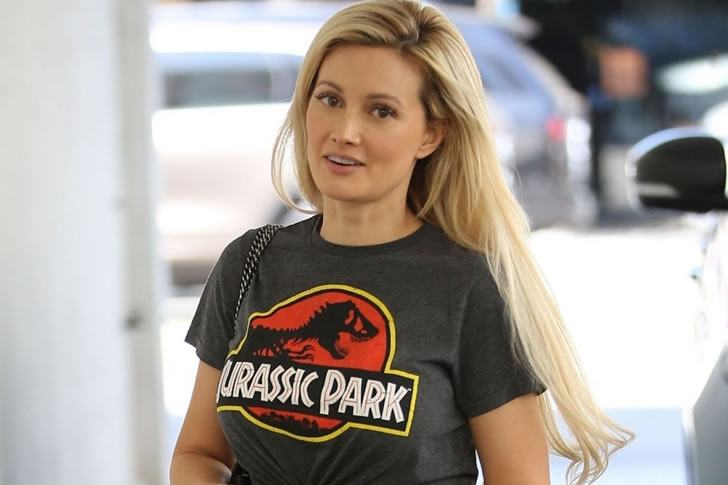 Hugh Hefner's girlfriend and Playboy bunny Holly Madison took out a million-dollar insurance policy on her boobs in 2011. This is to protect herself, as well as others, who star in Peepshow, which is Holly's Las Vegas production. The Girls Next Door and Holly's World reality TV star credits her double-Ds to breast implant surgery (she was formerly an A-cup).
Holly Madison was brought into the world in Astoria, Oregon. At age two, she lived with her family in Craig, Alaska, on Prince of Wales Island. But don't think Holly is one of those blonde bimbo girls who only thought about being sexy and beautiful. She is also an author of several books. So far, the pretty model released two memoirs: Down the Rabbit Hole: Curious Adventures and Cautionary Tales of a Former Playboy Bunny and The Vegas Diaries: Romance, Rolling the Dice, and the Road to Reinvention.
ANGELA MOUNT
INSURANCE: $16 MILLION
BODY PART: TONGUE, TASTE BUDS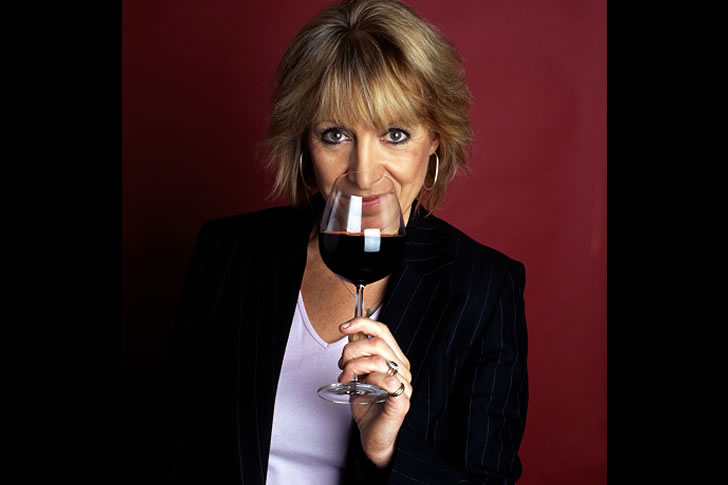 Angela Mount is a wine consultant and journalist. Yes, there is such a thing as that. There is someone who writes about wine because she is the authority in the field of wine taste. She was also in the wine-buying business. Angela is credited as the one responsible for the massive success and accolades that Somerfield—a chain of supermarkets—received for their wine range. As a result, Somerfield raked in 40 gongs.
Angela was in the wine-buying team for 15 years, and it was in 2004 when the wine connoisseur made headlines for having her taste buds insured for a staggering amount of 16 million dollars and saying at that time that it was vital or necessary to her work. In 2007, however, she bid Somerfield goodbye but did not share with them or to the public her future plans.
TROY POLAMALU
INSURANCE: $ 1 MILLION
BODY PART: HAIR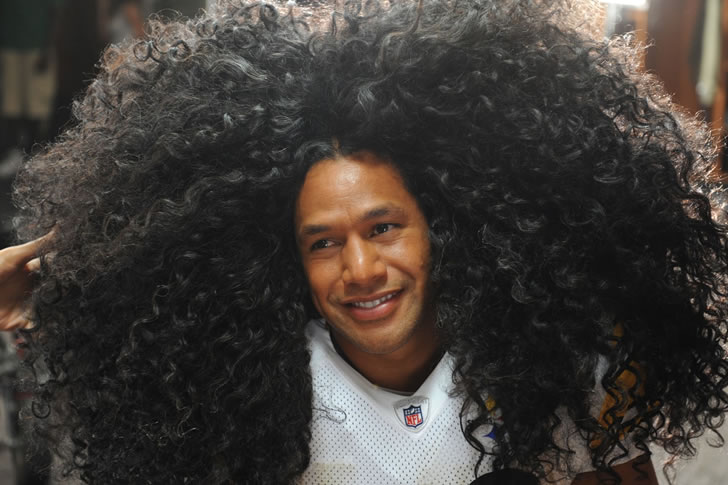 Troy Polamalu has made a searing reputation in public for sporting those beautiful black tresses. His hair, in fact, was the reason for Troy to become the rep of the beauty brand Head & Shoulders. And it's not every day that a football player—or any athlete, for that matter—is recruited by a brand that sells shampoo. His career with the Pittsburgh Steelers spanned 12 years until he retired in 2015 so he can, according to him, focus on his family.
It was five years before his retirement that Head & Shoulders insured his pretty locks for a million dollars. His hair was three feet long, and the reason behind this is to honor his Samoan heritage. It was Lloyd's of London that obtained the insurance for Troy's famous hair. Polamaru was Nominated as one of 15 modern-era finalists to the Ohio State Pro Football Hall of Fame on January 2, 2020.
CRISTIANO RONALDO
INSURANCE: $144 MILLION
BODY PART: LEGS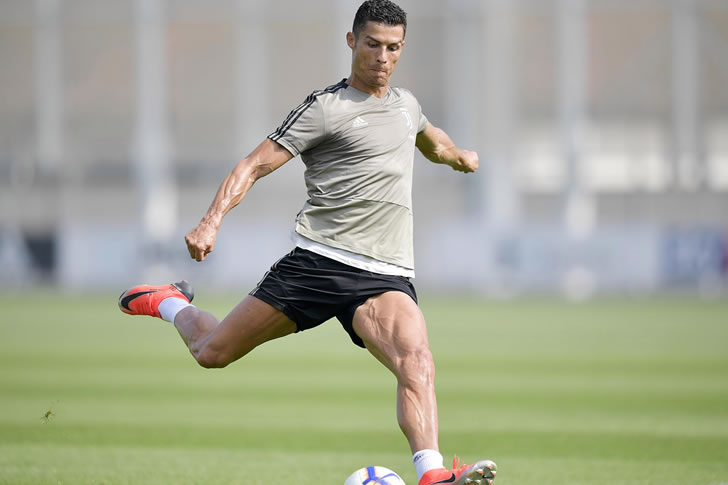 Once, star athlete Cristiano Ronaldo shared with The Examiner his scary description of how football is played in England. Cristiano said it's very "physical," and that some teams who cannot handle the competition end up kicking rival team members. Hence, the Portuguese professional footballer decided to protect his strong gams for a whopping $144 million.
One of the most attractive and renowned competitors on the planet, Ronaldo was positioned as the world's most generously compensated competitor by Forbes in 2016 and 2017 and the world's most acclaimed competitor by ESPN from 2016 to 2019. You've got to credit sheer natural talent for Cristiano's inspiring success in the history of sports. He started his career at the age of 18 when he signed up for Manchester United in 2003. And as the footballer matured, he developed a distinctly muscular body with strong and powerful legs known for their masterful jumping ability. Now 35 years old, and purportedly right-footed, the global superstar is still powerful on both feet.
JAMIE LEE CURTIS
INSURANCE: $2.8 MILLION
BODY PART: LEGS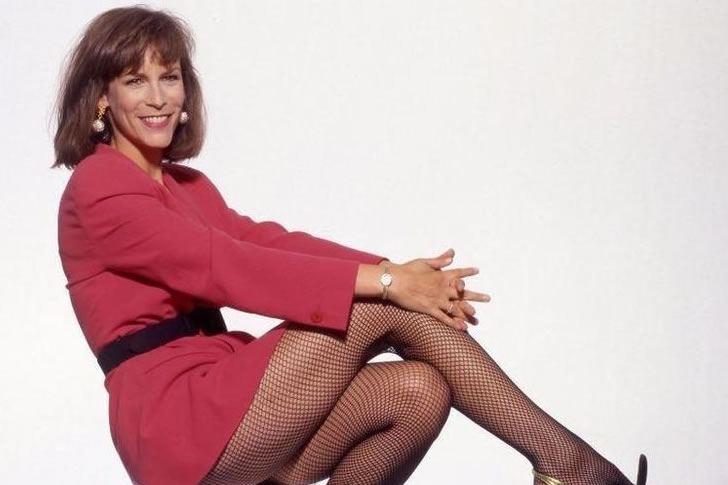 "Scream Queen" Jamie Lee Curtis' legs were insured for $2.8 million. Who is she? Old folks remember Jamie in the 1978 horror film Halloween and its many sequels. Jamie got a Golden Globe and a People's Choice Award for her depiction of Hannah Miller on the ABC sitcom Anything But Love (1989–1992). Who purchased the insurance policy? The L'Eggs Pantyhose Company.
In 1996, when the famous actress was 38 years old, Sara Lee Corp.'s pantyhose division signed Jamie as the spokeswoman for all products under L'Eggs. There's a degree of prestige in there, as Sara Lee is the leading hosiery supplier in Europe. The company sure made some sexy statements after choosing Jamie as their model—and as the voice of their hosiery. Take note, Jamie was already in her late 30s at that time, yet as a fitness and curves advocate, she looked stunning in L'Eggs advertisements that boast her legs!
MATT HARVEY
INSURANCE: $5 MILLION
BODY PART: RIGHT-ARM AND SHOULDER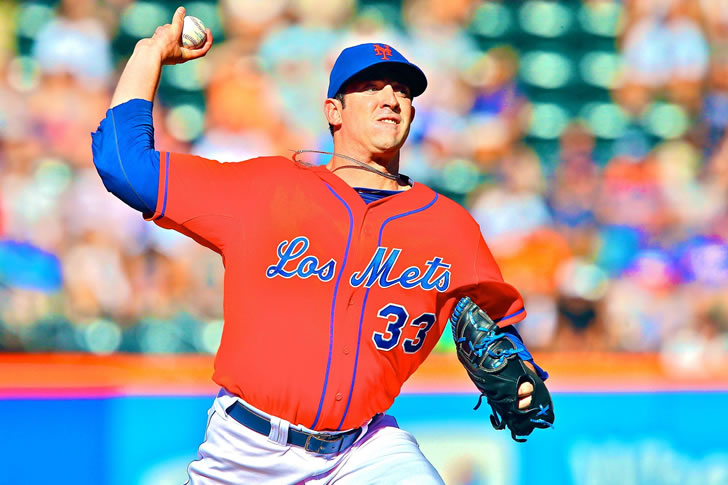 Matthew Edward Harvey, commonly known as the "Dark Knight", was born in New London, Connecticut, on March 27, 1989. Professional baseball pitcher Matthew Harvey insured the same body parts that are credited to his claim-to-fame: his right arm and shoulder. Five million dollars was paid for this astounding insurance policy, but that amount is just crumbs to the super-wealthy athlete.
However, it was said that it was Matt's agent, Scott Boras, who bought the insurance policy for Matt's right limb. That colossal price tag was to cover plausible loss of earnings in case his superstar athlete sustains an injury. Matt, a.k.a. The Dark Knight pitched for the Kansas City Royals, New York Mets, Cincinnati Reds, and for the Los Angeles Angels. His breakout season happened in 2013 when he was 24, and he played in the Major League Baseball All-Star Game.
GENE SIMMONS
INSURANCE: $1 MILLION
BODY PART: TONGUE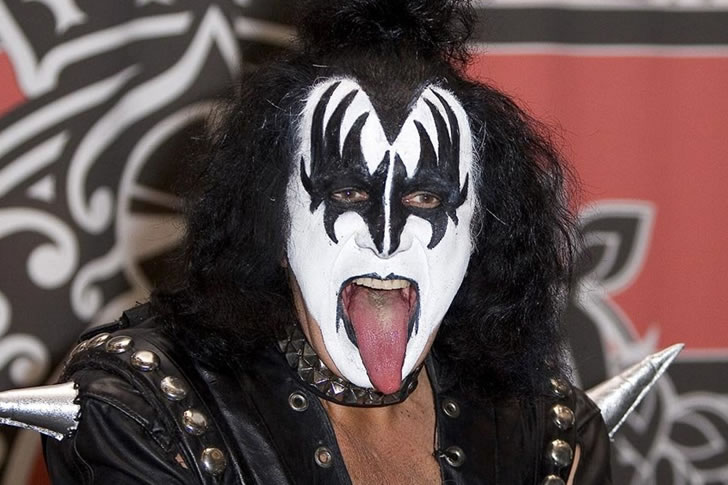 A gazillion people were born with a long tongue, but it's Gene Simmon's specific lengthy tongue that earned a bizarre level of fame. This is why in the 1970s, the legendary bass guitarist for rock band KISS—the guys with black-and-white makeup— purchased an insurance policy for it in the whopping sum of one million dollars. Simmons was conceived as Chaim Witz on August 25, 1949 at Rambam Hospital in Haifa, Israel to Jewish migrants from Hungary.
Known for his stage name The Demon, because he enjoys spitting fire and puking faux blood on the stage in KISS concerts, Gene is also known for sticking out his tongue quite frequently. His fondness for showing the world his tongue added to his fame. His iconic long tongue is measured to be seven inches long. The musician's identity is already linked to his unique tongue. Hence we don't also want to see something bad happen to it.
KIM KARDASHIAN
INSURANCE: $21 MILLION
BODY PART: DERRIÈRE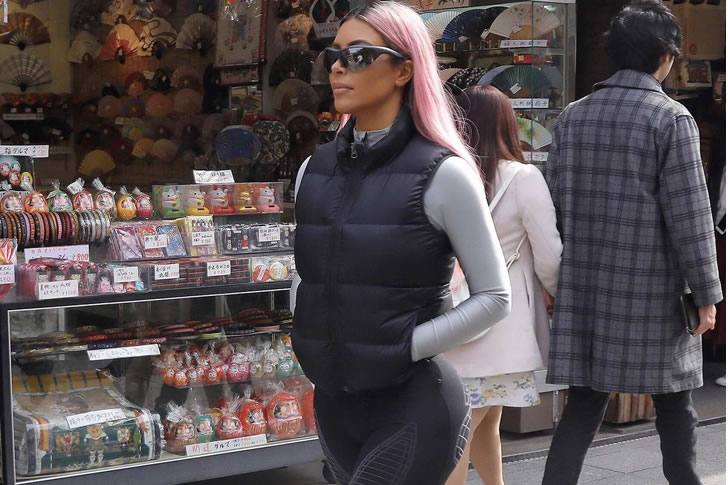 Among the Kardashian brood, Kim Kardashian is the most famous one. But it's not just her familiar face that rose to fame, but her buttocks as well. In fact, she has the most renowned derriere on the entire planet. The model, socialite, social media goddess, and business mogul is credited for her perky bust, tiny waist, curvy hips—which emphasize her colossal and shapely butt.
Kim's bum is so sensational that it receives a lot of media attention. In 2014, as a matter of fact, Kim was featured in the cover of Paper magazine with her naked back facing the reader—including her bare derriere, all shapely and shiny. The words "Break the Internet" was written just below her bum. The photo earned millions of hits within a single day, proving how powerful an impact that Kim's body part makes.
ANGIE EVERHART
INSURANCE: SECRET
BODY PART: LEGS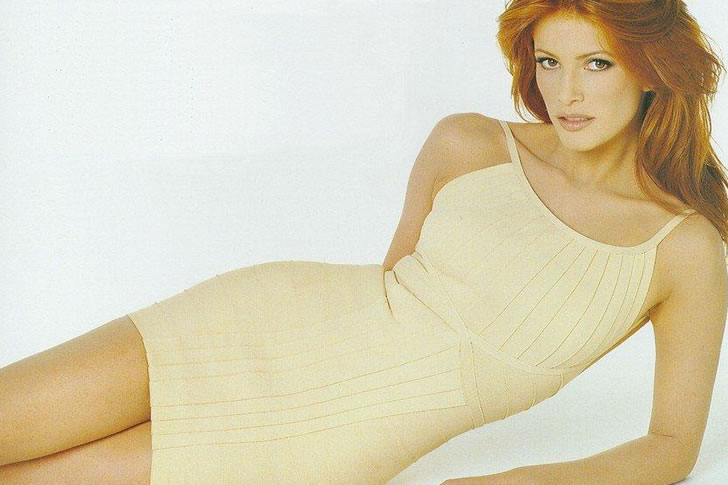 Angie Everhart, a Sports Illustrated and Playboy model, sure has a pair of sexy legs, which she often displays to the world. Angie Everhart was born on September 7, 1969, in Akron, Ohio. She grew up in an ordinary family. And the world did see those beautifully-sculpted legs when she famously starred in the 1972 British horror film Tales from the Crypt as a seductive vampire named Madam Lilith who runs a mysterious bordello.
One of 2003's FHM 100 Sexiest Woman, Angie credits her career to her delicate body—and that includes those pair of gams. Without her shapely pins, she wouldn't be so admired by so many. It's not so bizarre that Angie would insure her legs, given that so many Hollywood celebrities have done the same, not only for their aesthetic beauty but for their career-boosting power as well.
ROD STEWART
INSURANCE: $2 MILLION
BODY PART: VOCAL CORDS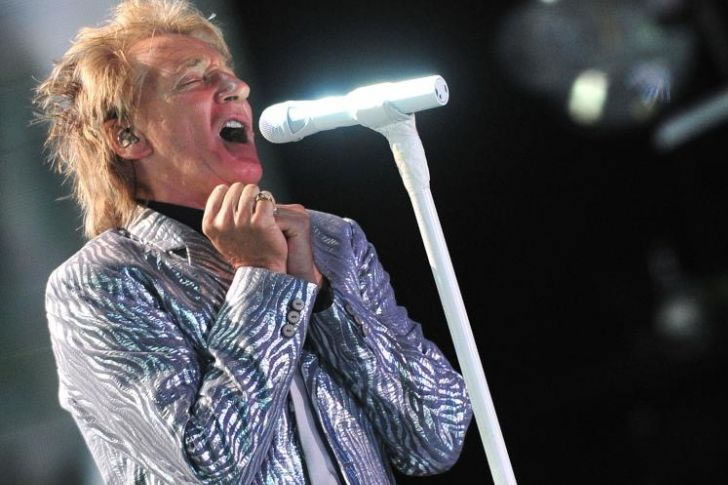 The world credits British rock singer and songwriter Rod Stewart as one of the best-selling musical artists of all time. He sold over 120 million records around the globe, proving that music lovers anywhere on the planet have fallen head over heels in love with Rod's iconic raspy voice. This why his vocal cords are incredibly precious—it's where he built his entire career.
The former newspaper delivery boy, as well as cemetery and funeral parlor worker, rose to fame in the late 1960s and the early 1970s playing with the British rock band The Jeff Beck Group, and later on with English rock band Faces. Voted by both Rolling Stone Q Magazine as one of the 100 Greatest Singers of All Time, you can't blame Rod for wanting to protect the source of his golden voice and lucky career.
MERV HUGHES
INSURANCE: $37 MILLION
BODY PART: MUSTACHE
Australian Cricketer Merv Hughes earned a remarkable degree of fame and fortune for throwing a fastball in an astonishing 145 kph speed. But it's not just his astounding speed in the sport that is celebrated, but also his unusual and attention-grabbing mustache. That bushy facial hair that traces both sides of his face like marionette lines became so popular that some people actually came to his games just to see the 'stache in person. So it seems that the mustache has become synonymous with Hughes.
That trademark look has become Merv's greatest asset as well, so it's no surprise that he purchased an insurance policy for it. And, take note that the mustache is not cheap. It's $37 million, which is the same amount of Chinese billionaire Eric Tan's Newport Harbor Mansion, the most expensive Orange County residential sale in 2019.
DAVID LEE ROTH
INSURANCE: $1 MILLION
BODY PART: SPERM
David Lee Roth seems to be sowing his wild oats. The American rock musician took out a million-dollar insurance policy on his sperm. Wild! With a kind of lifestyle that involves cavorting with many women, that policy will surely protect him against a paternity suit in case he gets some woman pregnant. You gotta credit him for his advance planning, I guess.
The lead singer of rock band Van Halen, David, is popular for his fierce and energetic personality on stage. He was otherwise called a fruitful independent craftsman, delivering various RIAA-guaranteed Gold and Platinum collections. Perhaps even off stage, he is also the same way with romancing women that he had to insure his spermatozoa. The musician is now 65 years old, and we're wondering if he's still as active with the female species as he was in his youth.
BETTE DAVIS
INSURANCE: $28,000
BODY PART: WAISTLINE
The late Bette Davis' dazzling career spanned six decades and a hundred acting credits. Not only was she famous for her sardonic characters in films, but also her 21-inch waistline. Standing at the height of five feet and three inches tall, the celebrated actress' visibly tiny waist sure was hard to keep. One can only imagine the kind of discipline she had to instill in herself to avoid gaining weight.
Still, what a bizarre insurance policy on something so volatile as a waistline measurement. Bette started her Hollywood career at the age of 22 in the year 1930 and made her performance breakthrough in the 1934 John Cromwell drama Of Human Bondage. She went on to become one of the greatest actresses in movie history and was even a two-time Academy Award winner. She passed away at the age of 81.
JENNIFER LOVE HEWITT
INSURANCE: $5 MILLION
BODY PART: BOSOM
Jennifer Love Hewitt began her career as a child actress. Her career grew significantly, as well as her, ahem, bust size. She achieved teen idol status when she got a part in the hit '90s show Party of Five. Then, her fame in the world of movies started with the teen horror classic I Know What You Did Last Summer, where she starred opposite Sarah Michelle Gellar. Notwithstanding music and acting, Hewitt has filled in as a maker on a portion of her film and TV ventures.
Apart from her familiar face, Jennifer's bountiful bosom also made headlines. And you've got to credit her success and her career to these sexy body parts of hers. The actress wears a 36C bra size. While it's no match to Dolly Parton's, her girlies still demanded so much attention. Therefore, they needed protection. Hence, the five-million-dollar insurance was placed on them—as pair.
ADAM LAMBERT
INSURANCE: $48 MILLION
BODY PART: VOCAL CORDS
In 2012, former American Idol runner-up star Adam Lambert put a hefty price tag on his powerful vocal cords to the staggering sum of $28 million. Adam may not have won in the eighth season of the singing competition, but his solo career brought him places. He even collaborated with the rock band, Queen. Since 2009, he has sold more than 3 million collections and 5 million singles around the world.
Whether or not you're impressed with Adam, singing is his bread and butter. He's quite a bit controversial. So, not everyone likes the singer that is known for his spikey hair, distinct eyeliner, and fondness for leather trousers. He has a history of doing live shows with explicit content, which resulted in complaints. But his strong image gradually softened. The mammoth insurance policy was signed by Adam's management in 2012.
NICKI MINAJ
INSURANCE: $27 MILLION
BODY PART: DERRIÈRE
Sure, Nicki Minaj's bottom cannot be compared to Kim Kardashian's. Still, they are famous on their own. So famous that the singer, rapper, and actress decided to put a hefty price on it—27 million dollars. You would think that she would credit all her fame and fortune to her rapping and singing talent alone. Who would have thought that folks also find her bum incredibly important for their entertainment?
One of the most influential artists of our time, Nicki has sold approximately 100 million records around the world. Additionally, she was nominated for a total of 10 times in the Grammys. One would naturally imagine that if she were to insure a body part or function, it would have to be her vocal cords. Or tongue. But no, it has to be her colossal and definitely iconic derriere.
DOLLY PARTON
INSURANCE: $600,000
BODY PART: BOSOM
The country singer is known for her massive breasts, so it is not much of a surprise when Dolly Parton insured them in the 1970s for an astonishing amount of $600,000. Because, you know, Dolly is not Dolly if it were not for her very well-endowed front. In 1999, Parton was enlisted into the Country Music Hall of Fame.
The beloved figure in the history of music, who even had a Netflix series called Heartstrings, credits her phenomenal success to her inherent talent in singing. But she also acknowledges her bosom, which announces their arrival before the tiny framed artist even enters the room. Talk about trademark assets. However, her independently famous breasts soon took a physical toll on the star—it started causing her severe back pain. So several years ago, Dolly underwent breast reduction surgery to say goodbye to her double-D bust.
LIONEL MESSI
INSURANCE: €750 MILLION
BODY PART: LEGS
Don't mess with Messi's legs! Lionel Messi, the Argentine professional footballer, born on 24 June 1987, is widely considered as one of the greatest players in the history of sports. He won a record-breaking six awards at the Ballon d'Or—the most prestigious individual award for football players. He also won six European Golden Shoes.
As a forward and captain for Barcelona, it is only natural that Lionel would place a high degree of value to his legs, which he insured for 750 million euros. Yes, you can faint now. But since he's a football god, that amount is only fitting. In 2019, he sustained an injury to his right calf, and the diagnosis was Grade 1 calf strain. He had remained in Barcelona at that time and did not join his club's USA tour so he can fully recover.
KEITH RICHARDS
INSURANCE: $1.6 MILLION
BODY PART: HANDS
Pegged as one of the greatest guitarists to have ever lived, Keith Richards insured his hands for the high price of $1.6 million. He is most popular as a fellow benefactor, guitarist, optional performer, and co-head musician of the Rolling Stones. The precious digits of the famed English musician resulted in some nifty rock'n roll guitar riffs that won the admiration of music lovers the world over.
In 2012, however, when the guitarist, vocalist, and songwriter for the Rolling Stones was 68 years old, his glory days as a master "riff meister" started to dwindle. Blame it on gnarled and swollen fingers that can only be attributed to osteoarthritis. Every guitarist requires a high degree of nimbleness to move snappily beyond the guitar. Painful and stiff fingers, unfortunately, make it very hard to play. Today, the 76-year-old larger-than-life rockstar is now focusing on his health.
BROOKE SHIELDS
INSURANCE: SECRET
BODY PART: LEGS
American actress and model Brooke Shields insured her legs for an undisclosed amount. The star does not want anybody to know the amount of those gams for reasons that we may never guess. Some are speculating that Brooke's legs are worth $1 million. Others are saying $2 million. Whatever amount, we're pretty sure it's hefty. Most people believe that Brooke gained critical acclaim in the 1980 romantic survival drama The Blue Lagoon opposite Christopher Atkins.
Still, Brooke's international and critical success was credited to the 1978 historical drama Pretty Baby, directed by Louis Malle. In it, she played a child prostitute navigating New Orleans. Shields accumulated a far-reaching reputation in the job, and she kept on displaying into her late adolescent years and featured in a few dramatizations during the 1980s. Now, in her 50s, Brooke still works out actively, and, as a result, she still sports those super toned insured legs.
ILJA GORT
INSURANCE: $5.58 MILLION
BODY PART: NOSE
If you've seen the 2004 Oscar-winning movie Sideways, you'd likely remember Paul Giamatti's character as a wine aficionado. His character would spend considerable time smelling wine and analyzing them just by their fragrance alone. It turns out, that is no fiction. Ilja Gort, a Dutch wine connoisseur and entrepreneur—as well as a credited TV personality—famously told TIME magazine that wine-tasting is actually done with the nose, not with taste buds.
This proved to be a fact. In 2008, a Dutch winemaker insured Ilja's nose and sense of smell for five million euros. Good thing Ilja does not suffer from allergic rhinitis. His sense of smell is too precious—not only for winemakers but for all the wine lovers out there who rely on his expert nose! In addition, Gott has written several books on wine that are quite beneficial to wine lovers.
AMERICA FERRERA
INSURANCE: $10 MILLION
BODY PART: SMILE
According to scientific studies, smiling can greatly reduce stress. Experts liken the good feelings which a smile can trigger in our mind and body toward getting good sleep. So, by seeing America Ferrera's smile, would it result in the same positive effect? We don't know. But America insured her million-dollar smile to a staggering amount of 10 million dollars. Time magazine named her one of the 100 most powerful individuals on the planet in 2007.
The star of Ugly Betty sure is far from ugly. That winning smile is what makes her beautiful. Imagine being born with a glorious smile that you can credit to amazing genes—plus exceptional oral hygiene? So it's no surprise that this celebrity's pearly whites are worth millions, insured by Lloyd's, a British insurance firm. Very flattering. America shares that she takes genuine care of her mouth, on the inside, and on the outside.
MADONNA
INSURANCE: $2 MILLION
BODY PART: BREASTS
With sales of more than 300 million records around the world, Madonna is guaranteed as the top of the line female music craftsman ever by Guinness World Records. Just in July 2020, the legendary Queen of Pop shared a topless photo of herself on her Instagram. She's 61 years old. And in the picture, she was leaning on a crutch. Some speculate that she probably has not recovered yet from an injury.
Just in January 2020, she canceled her London concert and explained on an Instagram post— which showed her all glammed-up, but her hand was resting on a cane—that her doctors ordered her to take it easy. Perhaps that explains the crutch on her most recent naked photo. The bosom in that photo was insured for two million dollars in case something happens to them (and she won't be able to display them on social media). In case you have some degree of curiosity, her bra size is 34C.
RACHEL HUNTER
INSURANCE: $1 MILLION
BODY PART: LEGS
Famous lingerie model Rachel Hunter credits most of her popularity to her natural beauty and, of course, those gams. Those remarkably long and sculpted legs that allowed her to walk the runway to the delight of the fashion industry and to those who simply love looking at beautiful women. Standing at five feet and eleven inches, the supermodel is indeed a sight to behold on the catwalk and in magazine spreads. Her legs, most significantly, add an oompf to her already stunning presence.
Rachel, a New Zealander, appeared in the cover of many important magazines, including Sports Illustrated, Playboy, Rolling Stones, Cosmopolitan, among many others. Her legs were a great big deal in the 1990s. Taking out a one-million-dollar insurance policy on her famed pins is no longer that surprising. She has been on the front of the Sports Illustrated Swimsuit Issue twice.
TOM JONES
INSURANCE: $6.8 MILLION
BODY PART: CHEST HAIR
Welsh singer Tom Jones, born on 7 June 1940, is a known sex symbol. What makes the ladies hot for Tom? Why, his open shirt, of course, with his famous chest hair peeking out. It's not unusual to love this style of dressing, but it sure is unusual for someone to put a price tag to a clump of hair. Yes, the hair on his chest was given a massive price tag of seven million dollars. You know, in case someone might pluck them, or it suddenly combusts.
Tom's fame, of course, is not only because of his iconic chest hair but also because of his unmistakable voice, which was credited by Stephen Thomas Erlewine of AllMusic to the singer's baritone that is robust and full-throated. But it seems like sexiness trumps voice talent. Hence, insuring his chest hair was of greater importance.
CHARLIE CHAPLIN
INSURANCE: £100,000
BODY PART: FEET
When you think about feet, you think about walking. And when you think about walking, you think about "The Chaplin Walk." Well, not necessarily, but you should—as a tribute to the legendary English comic actor and master of body language, Charlie Chaplin. He rose to a high degree of fame in the era of silent films, where his famous walk alone brought the entire world together—because comedy and emotions know no language.
So it's no surprise that the master of slapstick comedy who entertained every race and culture insured his precious "happy feet" for $150,000, which was a lot during the 1920s—but perfectly understandable as his humorous walk is mighty precious. Indeed, "the tramp" is considered to be an icon in the history of cinema, and that includes his feet. His movies are portrayed by droll joined with poignancy, embodied in the Tramp's battles against affliction.
RIHANNA
INSURANCE: $1 MILLION
BODY PART: LEGS
Following Mariah Carey, the Barbadian singer-songwriter in 2007 became the second recipient of Gillette's "Celebrity Legs of a Goddess." The high degree of this honor resulted in Rihanna insuring her gams for a million dollars to protect them. Plenty of celebrities have been paying for an insurance policy for their legs, and Rihanna is part of that roster.
It's just bizarre that singers like Rihanna sometimes find higher value in their other body parts compared to their vocal cords. But the best-selling music artist is not at all vain. With sales of over 250 million records around the world, Rihanna is outstanding amongst other selling music specialists of all time. In fact, she is an advocate of body inclusivity and positivity through her lingerie line Savage x Fenty, where she shares her philosophy that beauty comes in all shapes and sizes.
MARIAH CAREY
INSURANCE: $70 MILLION
BODY PART: LEGS
Imagine a celebrity known for her miraculous five-octave vocal range did not insure her vocal cords, but her legs? Without her legs, she'd have to sing in concerts in a wheelchair, and Mariah Carey did not want that. Her legs are even more expensive than David Beckham's. But the real story behind the pop diva's ultra-expensive legs is that in 2006, she once became the face of Gillette's "Legs of a Goddess" campaign.
The "Songbird Supreme," now in her early 50s, shows signs that her insured gams have a high degree of importance to her. She began her career in the late 1980s and eventually became the first artist in world history to have their first five singles to become consecutive Top 1 songs in Billboard's Hot 100. Billboard named her the nation's best craftsman of the 1990s, while the World Music Awards respected her as the world's top rated music craftsman of the 1990s.
JULIA ROBERTS
INSURANCE: $30 MILLION
BODY PART: SMILE
A high-wattage smile— America's Sweetheart, Julia Roberts, is best known for that. Throughout the 1990s and the first half of the 2000s, Roberts was the highest paid actress in the world. The star's dazzling, wide smile is worth more than Steve Harvey's Atlanta mansion. In fact, Julia's 30-million dollar smile is equivalent to eight of Steve's palatial estate.
The famous red-haired actress, whose work includes timeless romantic-comedies such as Pretty Woman in 1990 and My Best Friend's Wedding in 1997, has been recognized as "Hollywood's Leading Lady." This is enough to make her forever relevant. With prestigious nominations and awards under her belt, it's no wonder that Julia put colossal insurance valuation on that dazzling smile. But many reports clarify that it's her teeth that are insured. In 2014, it was reported that the actress' smile was upgraded through veneers that resulted in a more winsome smile.
HEIDI KLUM
INSURANCE: $2.2 MILLION
BODY PART: LEGS
Supermodel Heidi Klum was the first-ever model from Germany that landed the prestigious role as a Victoria's Secret Angel. And strutting that perfect body of hers on the catwalk has made the world notice her long, shapely legs as well. The Sports Illustrated model insured her precious gams for a jaw-dropping 2.2 million dollars. And take note—one leg is more expensive than the other one!
Heidi's left leg is only priced at $1 million, compared to her right leg's $1.2 million. What's the reason behind the slight discrepancy? Well, her left leg is not that perfect. It has a scar. Apparently, the spot has a degree of visibility to warrant more than 1 million dollars. Heidi obtained that scar when she fell on glass. Now, Heidi Klum often wears super short miniskirts with her legs still looking fabulous and covetable at the age of 47.
MILEY CYRUS
INSURANCE: $1 MILLION
BODY PART: TONGUE
As one of the few examples of successful child actors-turned-singers, controversial musical artist and actress Miley Cyrus is known for many things: her talent, her twerking, her very public on-and-off relationship with former husband Liam Hemsworth, and of course, her tongue. She is quite passionate about sticking her tongue in photo shoots, which even grabbed the attention of medical experts who analyzed her tongue's health.
There's a degree of dislike from the public that comes with the pose. So why does Miley keep doing it? She shared her reasons to Billboard and said it all began at the red carpet, where photographers kept bugging her to blow a kiss for the cameras. Miley didn't want to. So she stuck her tongue out, and it became a habit—until she finally insured it for a whopping one million bucks.
DAVID BECKHAM
INSURANCE: $70 MILLION
BODY PART: LEGS
Former professional footballer David Beckham has an interesting multi-million-dollar backstory. It was rumored that during the peak of his career in 2006, he insured his pair of legs for $70 million. TIME magazine reported that at that time, it was the most extensive personal insurance policy ever recorded in the history of sports.
David, a soccer legend and now the president and co-owner of Inter-Miami CF, started his career with Manchester United at the tender age of 17. Credit it to his inherent talent and skills for making it big in a short time. A worldwide minister for the sport, Beckham is viewed as a British social symbol. David was also gifted with a perfect body; he also was also a professional underwear model, even crowned by Tommy Hilfiger in 2014 as "The Underwear Model of the Century." This explains those expensive gams; David's entire career literally stands on them.
TAYLOR SWIFT
INSURANCE: $40 MILLION
BODY PART: LEGS
A hefty price tag was placed on the country singer's long legs. Taylor Swift, who credits her worldwide success to her spirited and dynamic stage performances, insured her long pins for a whopping $40 million. This seems logical, as the Pennsylvania native was going against possible career-shattering accidents that might ruin those legs and prevent her from performing.
The 30-year-old American singer-songwriter and multiple Grammy winner has gained international fame through her narrative songwriting, which often revolves around her personal life. Her famed concert tours that certainly make use of her legs include Journey to Fearless, Speak Now World Tour, and CMT Crossroads. She recently had a revealing Netflix documentary called Miss Americana, titled after one of the songs on her second-latest album, Lover. Her story songwriting, which frequently bases on her own life, has gotten broad basic applauses and media inclusion.
CELINE DION
INSURANCE: $1 MILLION
BODY PART: VOCAL CORDS
How much does your voice cost? In the case of Canadian artist Celine Dion, it's worth a million dollars. With timeless and international number-one hits credited to her name, such as Titanic's "My Heart Will Go On" and "The Power of Love," Celine has become an icon in the music industry. Not only because her songs are catchy and leave a deep impact, but she sports highly distinct and powerful vocals.
Having a big voice is a mighty risk, and like all other great singers, Celine is no exception. Celine even had a history of canceling concerts to protect her vocal cords. These musical entertainers are taking care that their vocal cords are not strained, because if they are, the vocal cords will swell, and they won't be able to sing properly at all. As one of the most influential singers in pop music, her vocal cords are indeed invaluable.
JENNIFER LOPEZ
INSURANCE: $27 MILLION
BODY PART: THIGHS AND BUTTOCKS
For her commitments to the account business, Jennifer Lopez has gotten a milestone star on the Hollywood Walk of Fame. Jennifer Lopez just turned 51 this year, but she still sports an envious body. Credit her stunning figure to hard work and extreme self-discipline! Just look at her bottom. Her posterior is worth a lot of money. But the Selena actress insured not just her butt, but her thighs as well. Talk about "prized possessions."
We insure our cars and homes, but what is at stake here for Jennifer are the body parts that make her stand out in the world of celebrities, especially her backside. The voluptuous dancer, singer, and multi-talented actress has been gifted with a well-endowed derriere that caught the attention of the planet. In fact, her buttocks are just as famous as Jennifer, that this specific body part of hers was even turned into a meme!
BETTY GRABLE
INSURANCE: $1 MILLION
BODY PART: LEGS
The U.S. Treasury Department ranked Betty Grable as the highest-paid woman in the United States in 1946 and 1947; she earned more than $3 million during her career. Legend has it that pin-up girl Betty Grable was the first-ever celebrity in the history of the planet to have insured her body part—and for a vast sum. This is why the phrase "million-dollar legs" was invented: because Betty insured her gams for that exact amount.
It was in World War II that Betty contributed to the joy of the nation. She reduced the degree of stress experienced by soldiers and sailors because of her sexy pin-ups, wherein she's wearing a bathing suit with her shapely legs exposed. It was said that Betty, at the peak of her career, raked in $300,000 annually mainly for her legs, so it comes as no surprise that the starlet decided to insure them.
You've Reached The End